This Doctor Just Predicted Her Own Engagement, and It's Such a Beautiful Story
One doctor had a hunch that her partner was going to propose to her and she was spot on. Below, she lists all the clues that tipped her off..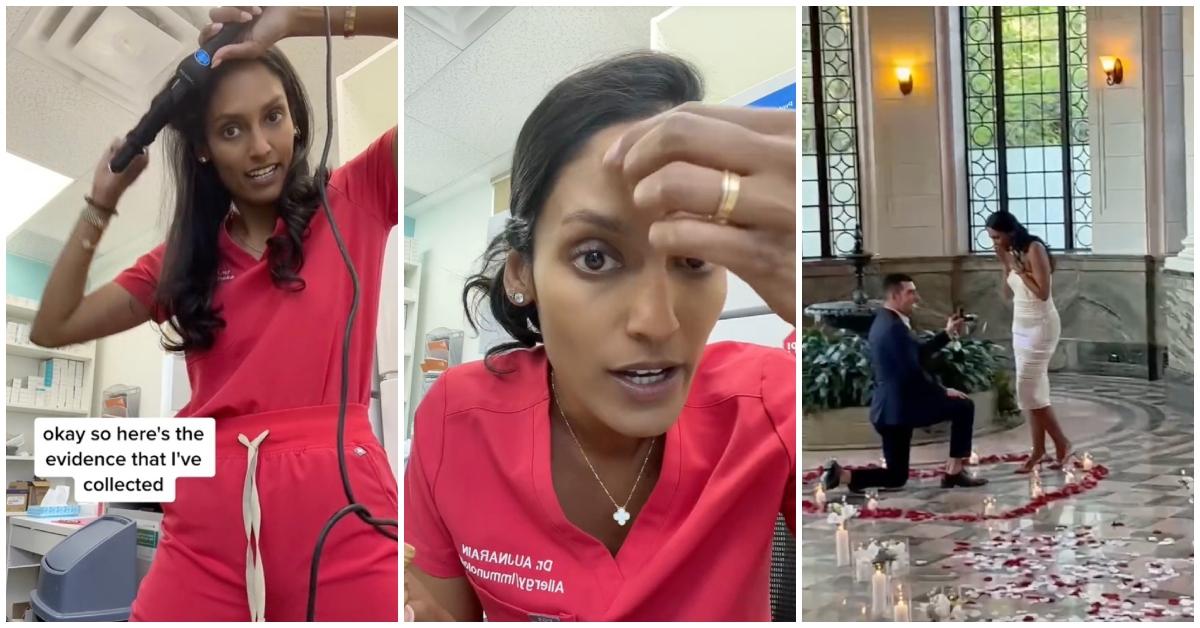 You never know when your partner is going to propose, but if you pay attention closely, you may pick up on some clues. One woman took to TikTok to explain how she had an inkling that her then-boyfriend was going to pop the question and she was right.
Here are the clues that she gathered leading up to when her now-fiancé got on one knee and made her an engaged woman.
Article continues below advertisement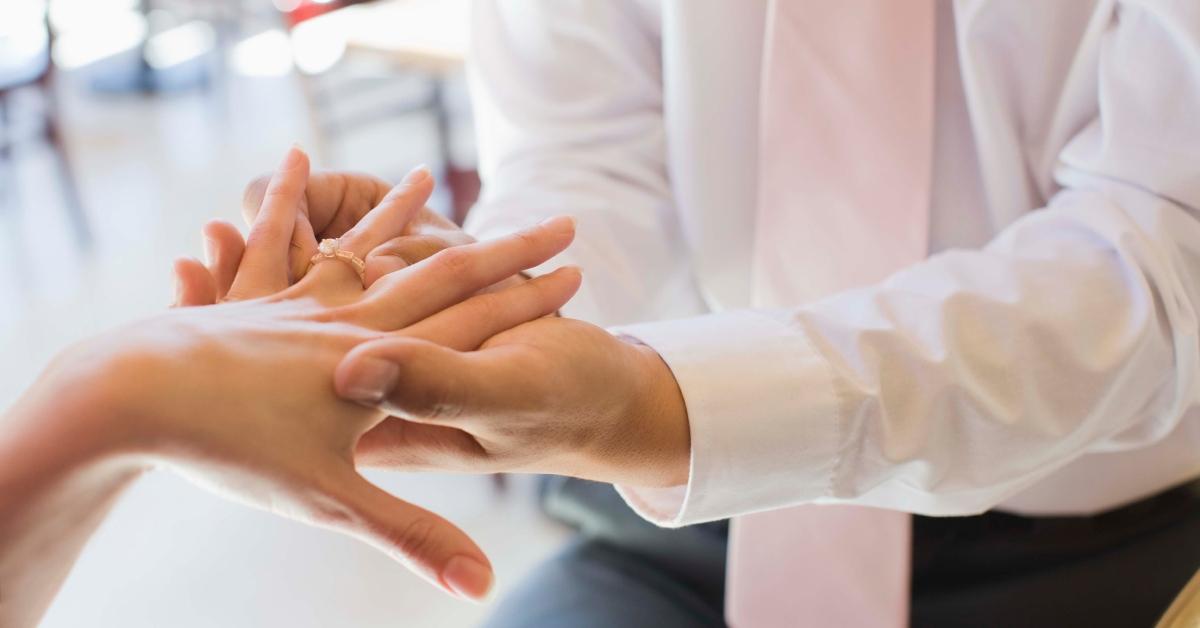 Doctor predicts her own engagement after picking up on her these subtle clues from her fiance..
"Alright, guys. I've been feeling some vibes from my boyfriend. So get ready with me while I potentially get engaged today," said TikTok user @doctoramiirah, who goes by Doctor A, on the platform.
Article continues below advertisement
Still at the office in the clinic where she works, she began curling her hair while wearing scrubs. She then presented some of the evidence she gathered that made her think that tonight was the night.
For starters, he was taking her out on a seemingly fancy date on a Thursday night. Not only that, but asked her to be ready by 4:30 p.m. which was easier said than done when working in the medical field. "He's also a doctor so he knows that's like not a vibe," Doctor A explained.
Article continues below advertisement
This also stood out to her because he had been away from work for two weeks and it was a little weird of him to just bounce early on his first day back.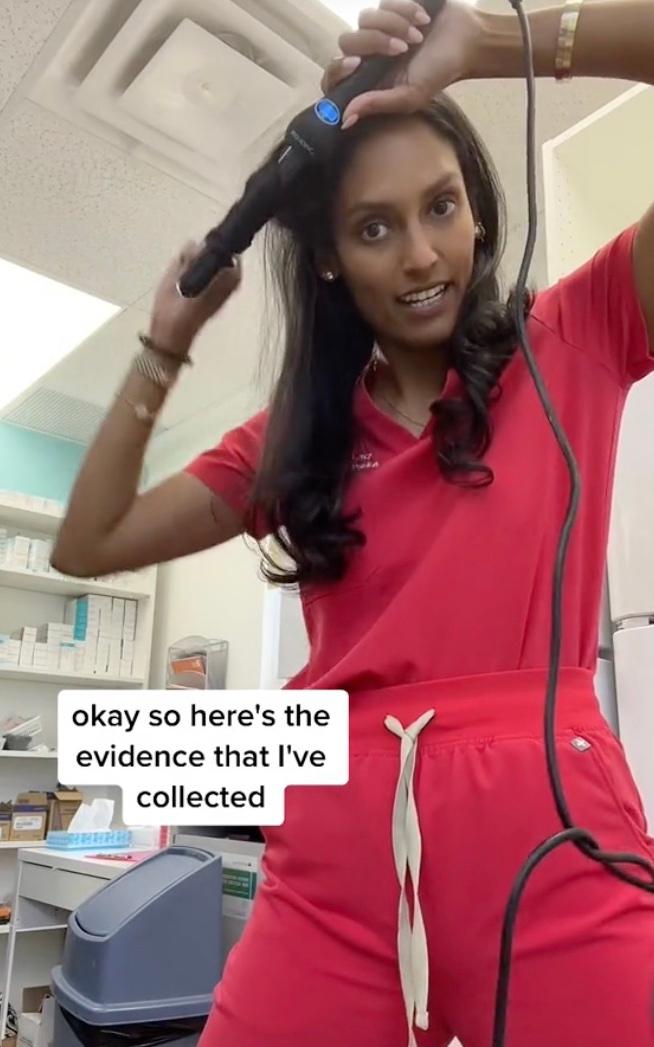 Article continues below advertisement
As Doctor A began doing her makeup, she also explained that his sister, "was very insistent on me getting my nails done" the day prior. Doctor A also noted that her boyfriend had arranged for their parents to meet a few weeks ago as he didn't want to wait any longer.
"If I'm wrong, then I look like a complete idiot because I brought a dress and full dress to my clinic," Doctor A joked in her video. She then put on her dress, which naturally, was white. However, she explained in another video that she only wore that dress because her others were in storage.
Article continues below advertisement
Doctor A then fast-forwards to the end of her night, where she did in fact end up with a ring.
In a follow-up video, she explained "I thought it was going to be one of those videos where I make it and it doesn't happen," but the rock on her finger begged to differ.
Article continues below advertisement
She shared that he took her to a castle in Toronto called Casteloma, where they first had dinner. Afterward, he suggested they take a stroll around the castle to check out the views.
He then took her to a nice area of the castle that was set up with candles. "And I'm like oh my god Milad, we can't be here because this is set up for somebody." Oh Doctor A!
But when he got down on one knee, she realized it was all for her.
Article continues below advertisement
After she said yes, her family surprised her as they were in on it too. Doctor A and her husband-to-be then had dessert together and debriefed on the magical night.
This man sure sounds like a keeper! Congratulations to the beautiful couple.