Woman "Almost Ruins" Her Own Proposal by Trying to Take a Silly Photo at Pumpkin Patch
Woman shares viral TikTok in which she almost ruined her marriage proposal at the pumpkin patch because she was trying to give herself pumpkin boobs.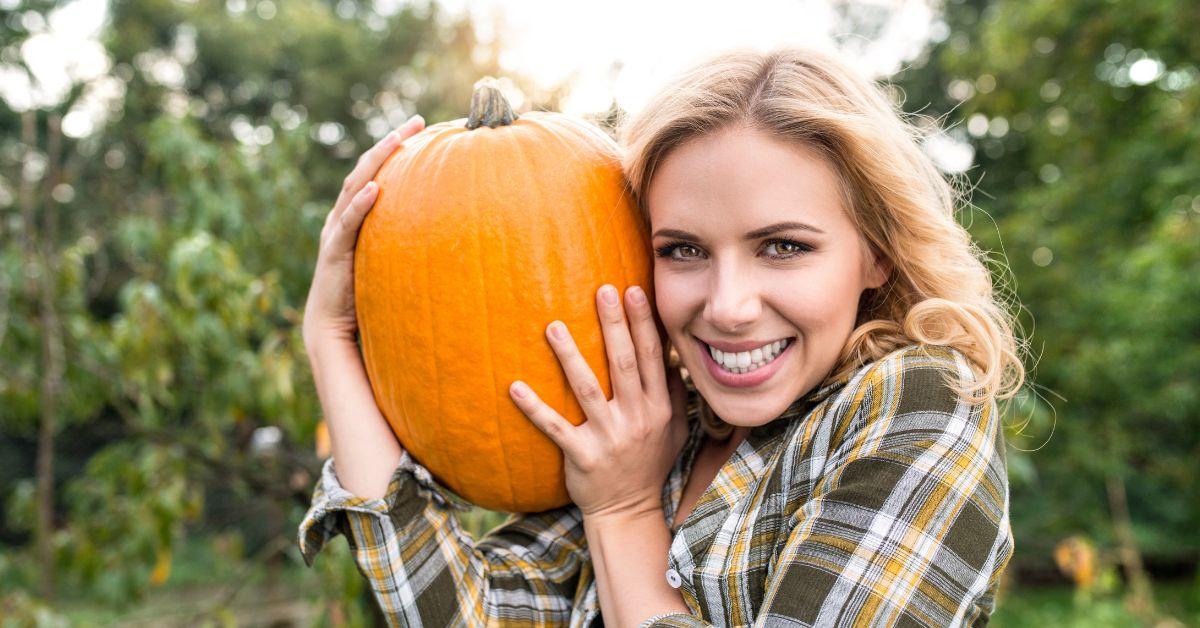 Gotta love a surprise marriage proposal! Especially when it results in a hilarious viral video. One woman shared a clip of her partner proposing to her, and let's just say she was totally caught off guard in the best way possible.
Article continues below advertisement
Keep scrolling to watch the sweet, yet priceless video that is captivating the internet.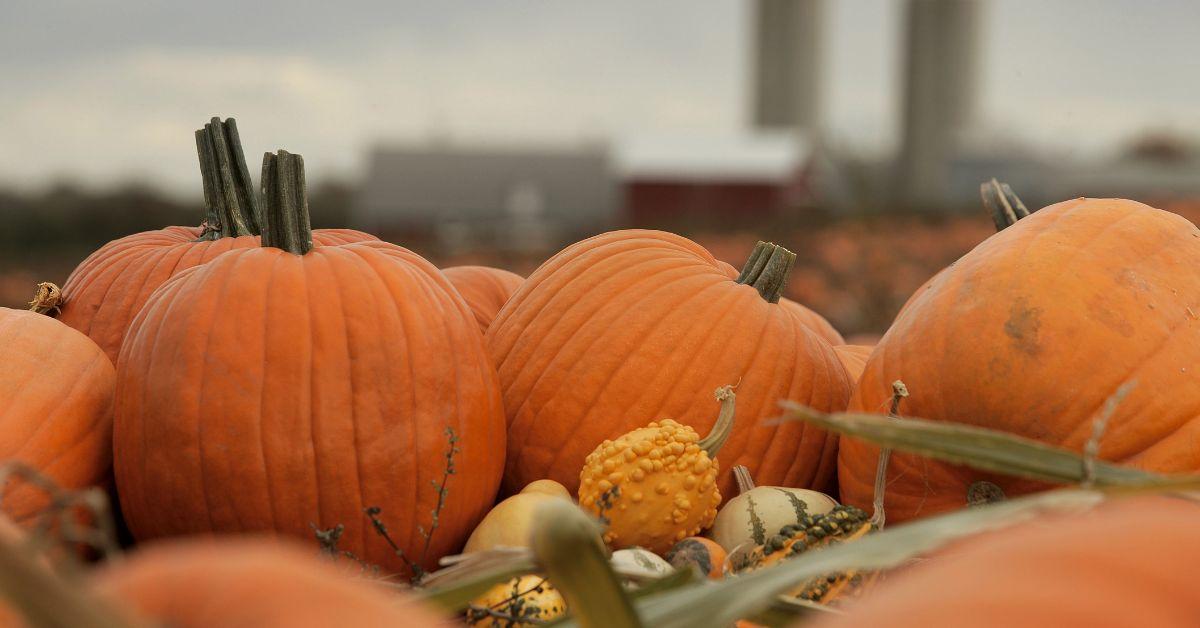 Article continues below advertisement
Woman almost accidentally ruins her own proposal because she wanted to take a funny photo.
As a woman who loves to take goofy photos, often with the use of props, I relate to TikTok user Samantha Rhea (@sammyrhea). Clearly, she was just looking for a way to spice up her pumpkin patch photo. And it's not her fault that it happened to coincide with one of the most important moments of her life. It was just awkward timing.
In her now-viral video, Samantha wrote "When I almost ruined my proposal because I needed pumpkin boobs." In the clip, you see that she and her then-boyfriend were prepping to pose for a photo together. But unbeknownst to her, this was actually the moment he would ask her to marry him.
Article continues below advertisement
Her then-boyfriend got down on one knee as Samantha faced the other direction searching for some pumpkins to hold. She turned back around with one in each hand. She then decided to hold them both in front of her breasts, to create what she dubs "pumpkin boobs."
In fact, she was just so excited about her autumn-inspired cleavage, she even didn't notice her partner was on one knee about to pop the question.
Article continues below advertisement
After taking a photo with her festive props, she turned back around to place them down. She appeared to mumble something to her partner to which he answered her in a very cool manner, trying not to give away the fact that he was in the middle of something major. And that's when she noticed he had been patiently waiting for her to notice he was trying to propose.
Article continues below advertisement
"Oh my god, what?!" she exclaimed as she realized what was happening. The video cut off before we got to see her answer, but judging from her last few videos, she definitely said yes.
TikTok users basked in the delight of this video. "He's thinking to himself 'and that's why I'm marrying her,'" wrote one user. Another added how it made such a "good and funny proposal story." And a majority of the commenters agreed Samantha is an absolute keeper.
Article continues below advertisement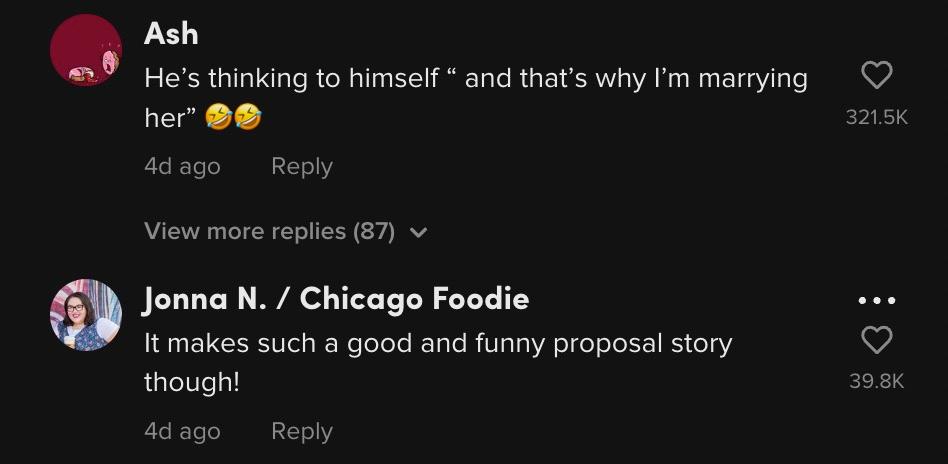 Following her proposal video, Samantha shared a follow-up video where she reacted to all her newfound fame. In it, she introduced us to her now husband, Tariq, who was the man on one knee in her proposal video. It's unclear when exactly they tied the knot and how recent the pumpkin video was, but they seemed flabbergasted that their video went viral.
Article continues below advertisement
"We went to eat noodles and two million people watched our pumpkin boobs video," Samantha said at the time. As of writing, the view count is now over 24 million.
Article continues below advertisement
She and Tariq then thanked everyone for being so kind to them on the internet. In a more recent video, she shared photos from their big day.
Article continues below advertisement
In the background, a song played that Samantha noted was written by the musical duo Selda And Derek, but recorded by her as her vows.
TikTok users gushed over their perfect day in the comments. "I got chills and cried watching this. I don't know why. Something beautiful just happened and I got to see it! Congrats," wrote one admirer.
Another said, "Your voice just brought tears to my eyes. This is the cutest thing I have ever seen."
Well, I don't know about you, but Samatha and Tariq are absolute goals in our book. We love their proposal story and are so happy they shared photos from their big day. Wishing you two all the best!