Does Ana de Armas Really Sing in 'Blonde'?
Does Ana de Armas sing in 'Blonde'? After countless time spent perfecting Marilyn Monroe's speaking voice, many people are wondering: is Ana de Armas actually singing in 'Blonde'?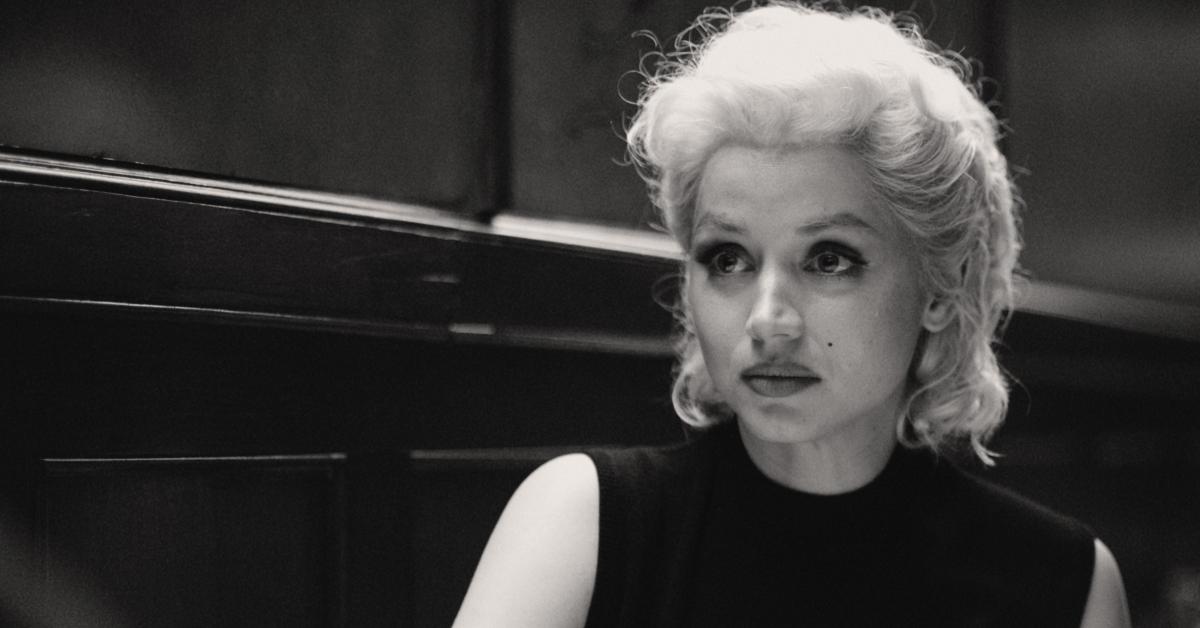 The Marilyn Monroe "biopic" Blonde arrived last week and the reviews are … mixed. From sexual assault to abortion to suicide, the film is filled with a series of unnecessarily graphic depictions of traumatic, fictionalized events bombarding the late Hollywood starlet.
Article continues below advertisement
Despite the serious controversy surrounding Blonde's subject matter, Cuban-Spanish actress Ana de Armas has been applauded for her stunning physical portrayal of Marilyn. However, viewers seem to be more concerned with Ana's voice than anything. Even after working with a dialect coach for almost a year, many believe the actress's Marilyn accent misses the mark. And with several musical renditions featured throughout the three-hour film, people are also wondering, is that Ana's singing voice too?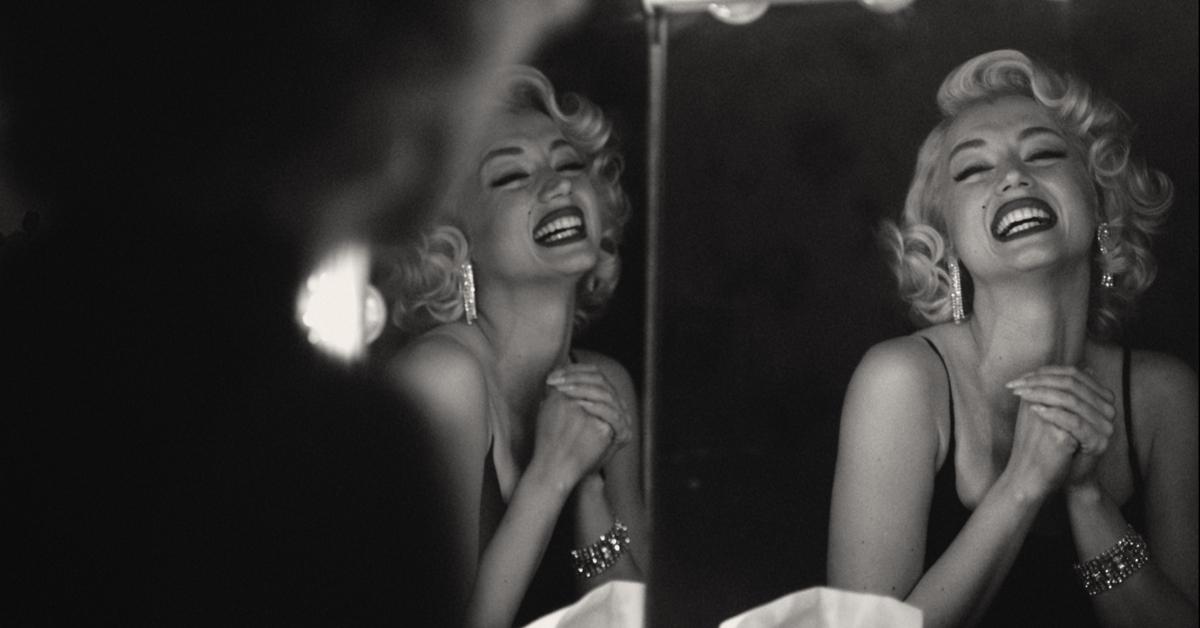 Article continues below advertisement
Does Ana de Armas sing in 'Blonde'?
To prepare for her role in Blonde, Ana de Armas revealed that she worked with a dialect coach for nearly a year to perfect Marilyn Monroe's speaking voice. For nine months, the actress trained tirelessly, doing everything in her power to embody Monroe's signature sound. "It was a big torture, so exhausting," Ana told the Sunday Times. "My brain was fried."
Blonde director Andrew Dominik admitted he initially had reservations about Ana's accent when considering her for the role. However, as soon as he saw what the No Time to Die actress was capable of, those reservations flew out the window. "I had concerns until I saw her act," he told the Times.
Article continues below advertisement
During the film, Ana performs renditions of Marilyn Monroe's biggest hits, such as "Diamonds Are a Girl's Best Friend" and "I Wanna Be Loved by You." After spending so much time perfecting the late starlet's speaking voice, many people are wondering: Is Ana singing in Blonde? The answer, surprisingly, is no.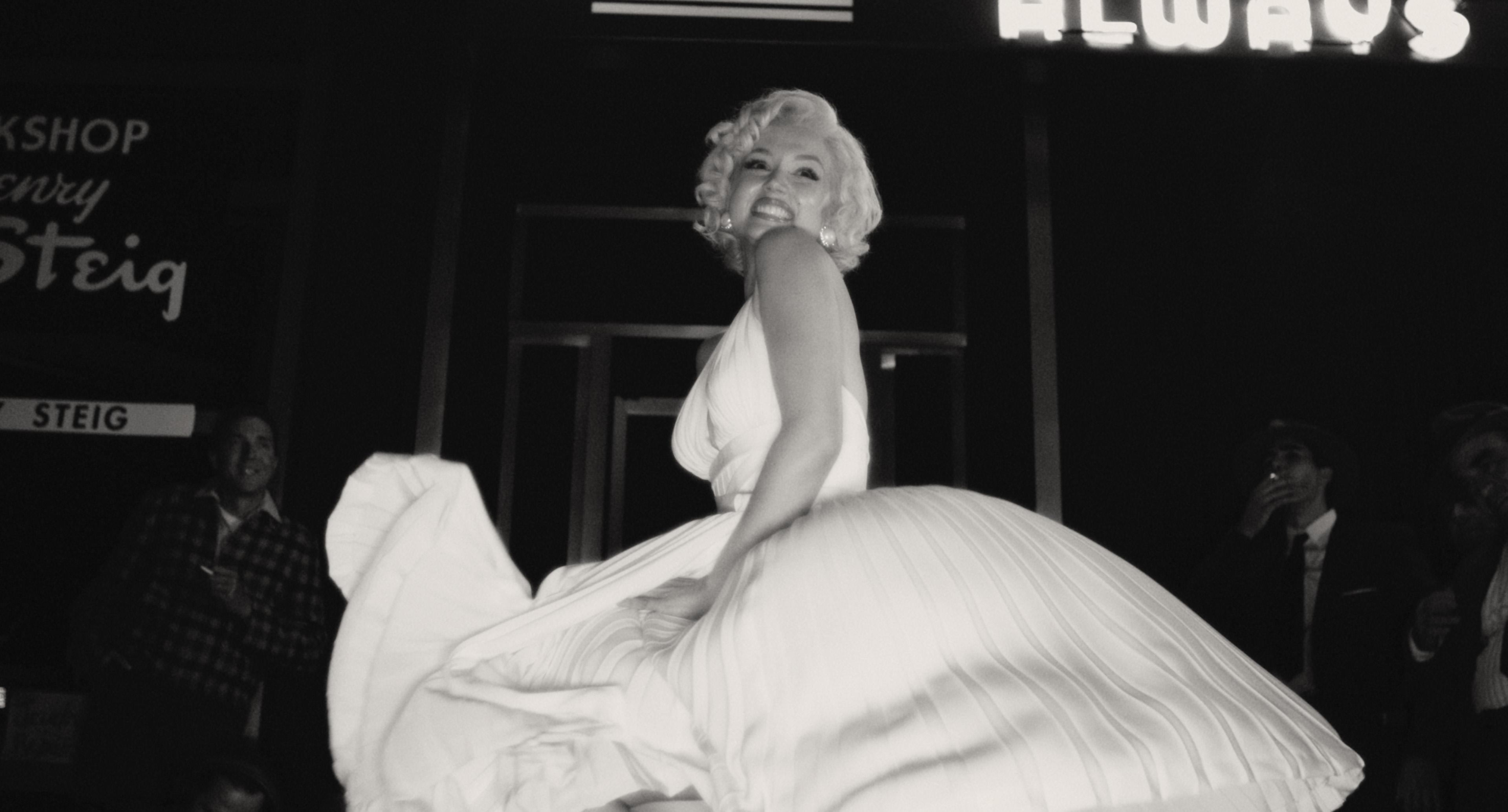 Article continues below advertisement
Who is Marilyn Monroe's singing voice in 'Blonde'?
IMDb credits Vanessa Lemonides as the "Marilyn Singing Voice" in Blonde. A seasoned performer and voice actress who has worked on hundreds of films and television shows over the years, Lemonide's repertoire includes everything from Ice Age: Continental Drift to Robots.
In 2012, Vanessa auditioned for an art installation called "Marilyn." Created by French visual artist Philippe Parreno, the exhibit sought to recreate Marilyn Monroe's apartment at the Waldorf Astoria. Vanessa was tasked with mimicking Monroe's voice to narrate the installation — and Blonde director Andrew Dominik took notice.
Article continues below advertisement
In 2019, Andrew reached out to Vanessa and asked if she could sing like Marilyn. "He was working on a movie about her and they needed to recreate the songs," Vanessa says on her website. "I'd never heard of him or the star of the movie, Ana de Armas."
Vanessa worked relentlessly to capture Marilyn's unique vocals. "I had to forget every technique I'd ever learned as a singer and surrender to her," she said.
The voice actress hopes she did Monroe's iconic performances justice with her meticulous renditions in Blonde — but you can be the judge of that. Stream Blonde (at your own risk) on Netflix to hear for yourself.