Does Anuel AA Support Trump Like His Buddy Lil Pump?
After Anuel AA was spotted at Lil Pump's viewing party for the election, fans wondered if the Puerto Rican rapper was also a fan of Donald Trump.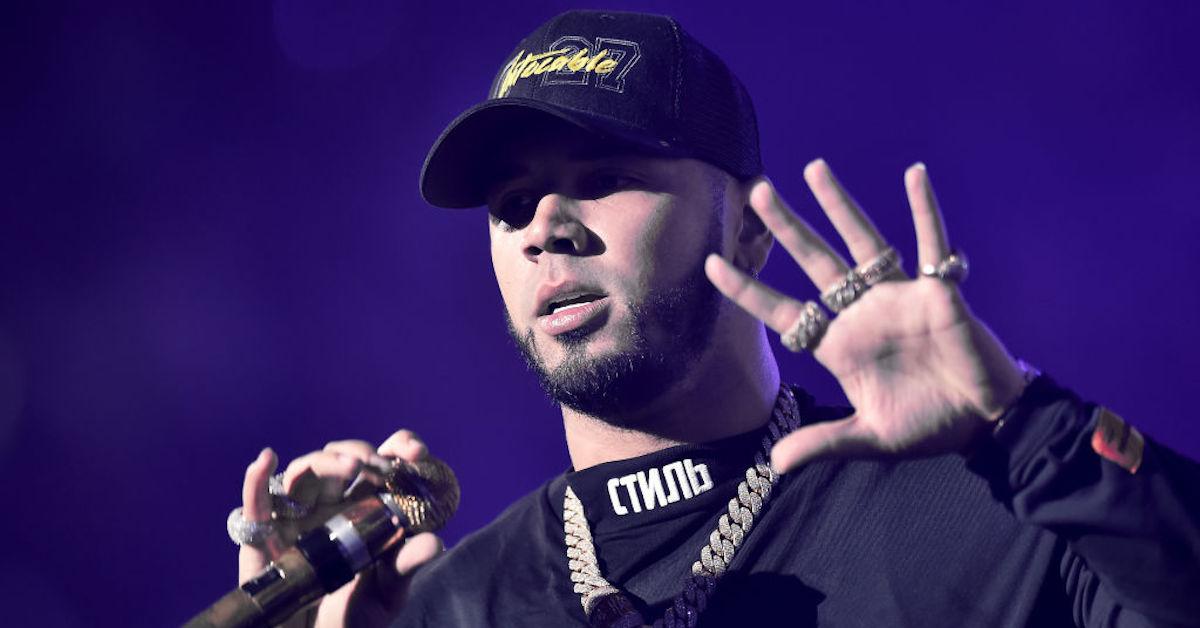 Puerto Rican rapper and singer Anuel AA (real name: Emmanuel Gazmey Santiago) has been making waves lately for his rumored split from Karol G and new relationship with Natti Natasha, but now his name is back in headlines for political reasons.
Article continues below advertisement
After the "Don Don" artist was seen partying it up with known MAGA supporter Lil Pump, who accompanied the president at his Grand Rapids, Mich. rally ahead of the elections, many are asking themselves whether Anuel also supports Trump.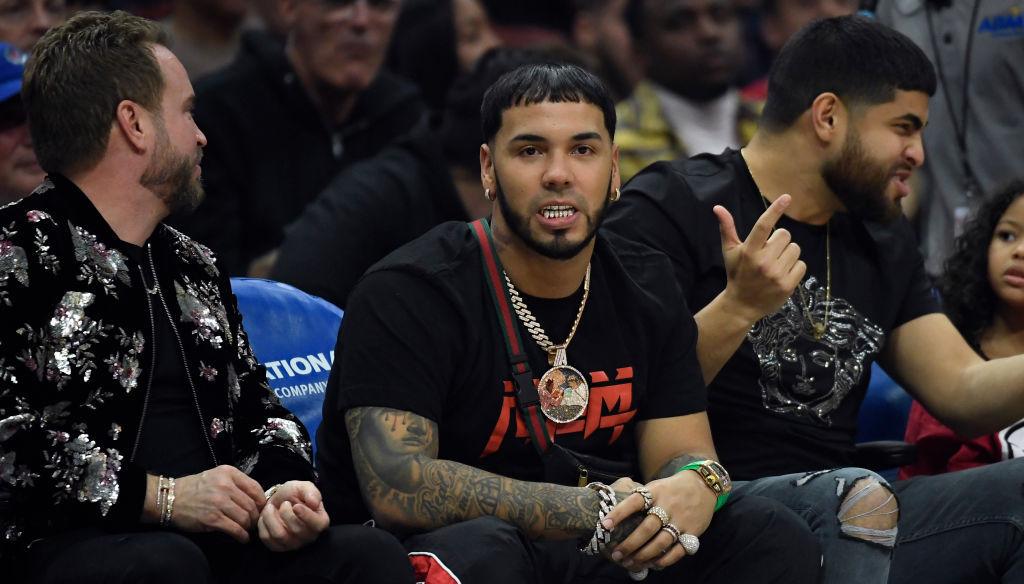 Article continues below advertisement
Is Anuel AA a Trump supporter?
On election night (Nov. 3), or the first of many, Anuel was spotted at an election party with Lil Pump, who is famously, for whatever reason, supporting Donald Trump's bid for re-election.
After Anuel and Lil Pump previously collaborated on "Illuminati," fans are wondering whether or not Anuel agrees with Pump's views, but more than that, have begun expressing their disappointment with the Real Hasta La Muerte artists' political affiliations.
"Yeah Anuel is dead to me," some were writing on Twitter. "I am disappointed but not surprised ... he's been saying sh-t about the LGBT, trans community before, so this is not surprising me," the user Moreno Bello said on TikTok, calling both Anuel and Lil Pump "dos traidores," which translates to two traitors.
Article continues below advertisement
The site HotNewHipHop.com writes that Anuel is "known for hanging out with questionable individuals," and is therefore not really surprising fans with his latest alignment to the Trump campaign.
His friend Lil Pump, however, reportedly lost around 200K followers on Instagram following his endorsement of Trump, who he thanked at a recent Grand Rapids rally for "everything you've done for our country."
Article continues below advertisement
Can Puerto Ricans vote for the president?
"You brought the troops home and you're doing the right thing," he declared. "MAGA 2020. Don't forget that... And do not vote for Sleepy Joe," Pump said to Trump on stage at a rally.
Anuel, however, hasn't exactly been spotted publicly rallying support for Donald Trump the way his friend has. Miami-based Lil Pump has likely exercised his right to vote to re-elect the president, but citizens of Puerto Rico cannot vote in the United States presidential election.
Since the island is a territory and not yet a state (though a majority of voters answered "yes" at the 2020 polls when asked "Should Puerto Rico be immediately admitted into the Union as a state?"), Puerto Ricans currently do not hold seats in Congress and cannot cast votes for president.
Article continues below advertisement
"They do vote for a resident commissioner who can introduce legislation and vote on committees in the House of Representatives, but that's a far cry from full voting privileges," Vox explains.
If there could be such a thing as the opposite of the videos circulating of Lil Pump's election-night viewing party, Remezcla notes that it might very well be the pictures of Bad Bunny wearing a Lady Gaga T-shirt while waiting in line to cast his vote for governor in Puerto Rico's local elections.