Tattoos have become a normal part of a celebrity's fashion accessory. Overall, it's very common to see Hollywood stars sporting ink throughout their entire body.
But, fans can easily lose track of how many tattoos their idol actually has, as some celebs prefer to keep their tattoos hidden.
However, not everyone feels that way. Some famous people have decided to make a statement and get permanently inked on their face.
While face tattoos are nothing new, it seems more and more celebrities are experimenting with getting inked on their cheeks, forehead, or close to their eyes. We've rounded up a few famous people with face tattoos — check it out below!
Chris Brown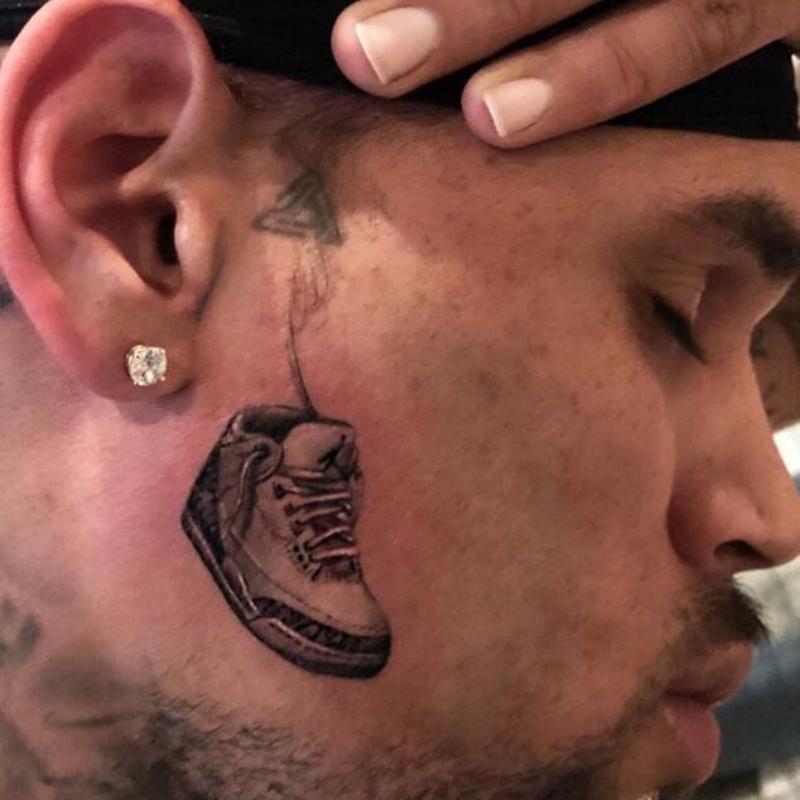 Chris Brown is taking "sneaker head" to a whole new meaning ...
The rapper got an Air Jordan 3 sneaker inked on the side of his cheek by tattoo artist Joaquin "Ganga" Lopez.
Amber Rose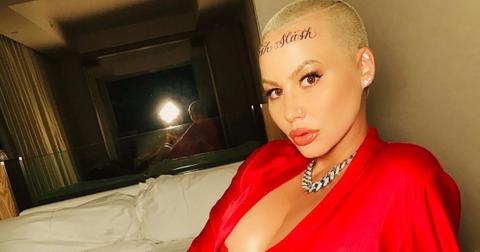 Amber Rose recently debuted a new forehead tattoo, which is a tribute to her two children. The influencer decided to get "Bash Slash" written in cursive font as a reference to her son Sebastian "Bash" Taylor Thomaz, whom she shares with ex-husband Wiz Khalifa, and her newborn son Slash Electric Alexander Edwards, whom she shares with current boyfriend Alexander "AE" Edwards.
Post Malone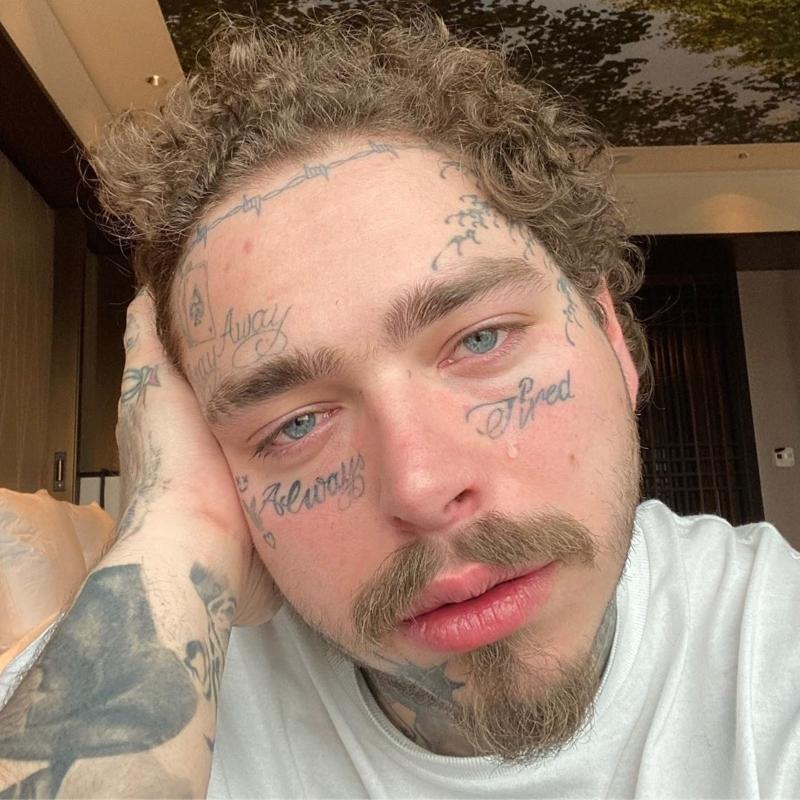 Seriously, we can't even count how many face tattoos rapper Post Malone currently has. Most recently, he inked a bloody saw on the side of his cheek.
Presley Gerber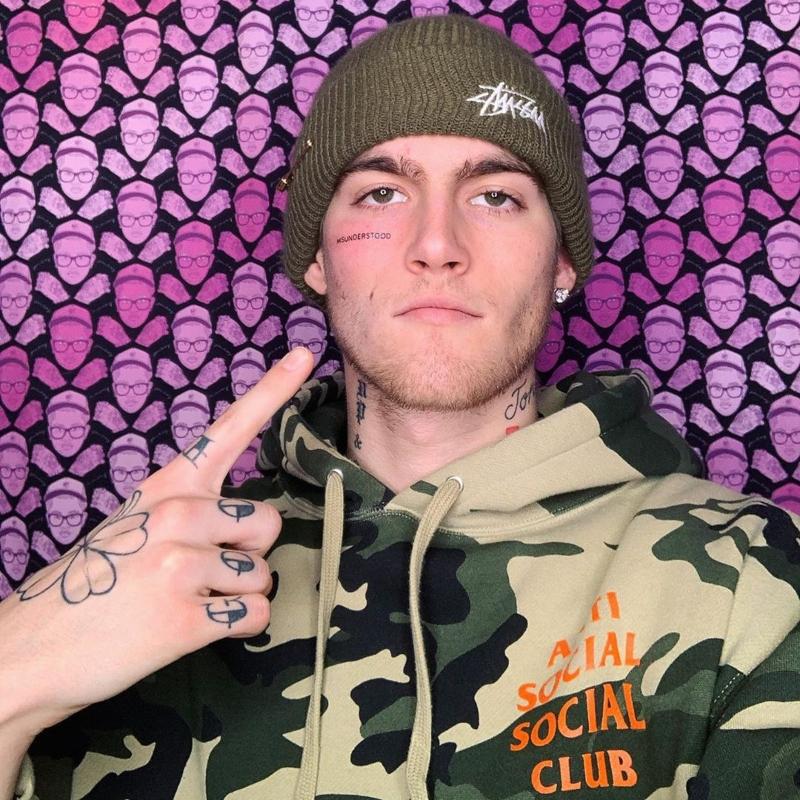 Presley Gerber is sending a message to everyone: He's "misunderstood." Cindy Crawford and Rande Gerber's son debuted the new ink and social media had a lot of opinions about the young model's decision.
"I just wanted to come on here and be, like, if anyone has s--t to say to me about this or anything else and my family or how I grew up or anything, I will give you my address, I promise, and you can come say it to my face," he reportedly told fans during an Instagram Live Story.
So, why did he get that specific word tattooed on his face?
"I don't feel very understood I guess," he said.
The Game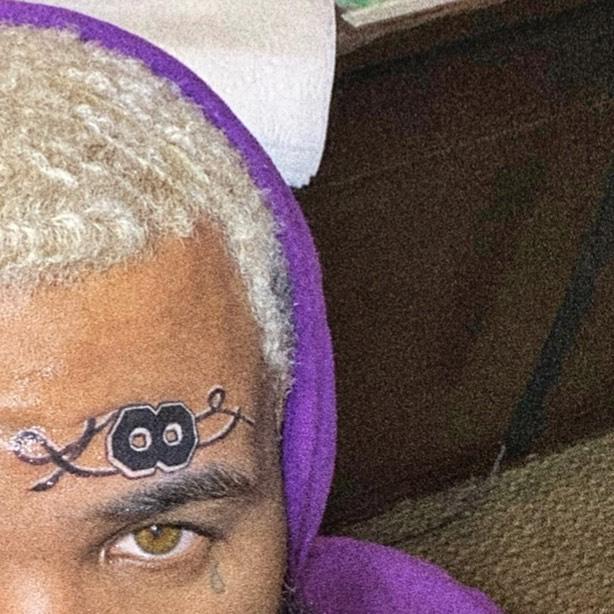 Rapper The Game showed off his inked tribute to Kobe Bryant — the late athlete's jersey number eight above his eyebrow — on Instagram, captioning the selfie, "Forever."
Aaron Carter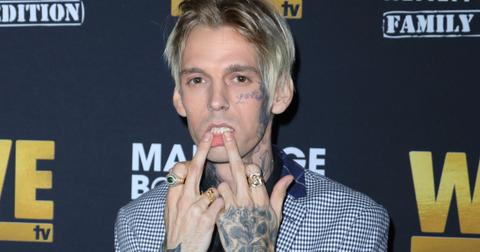 Another celebrity that is known for his extensive tattoo collection is singer Aaron Carter. In 2019 the Marriage Bootcamp star revealed an extremely detailed Medusa inked on the side of his face.
Speaking with Entertainment Tonight about the recent addition, he explained, "Medusa is my protector. If you want to come at me with some negativity, my Medusa will stare you in the eye and turn you into stone."
Kehlani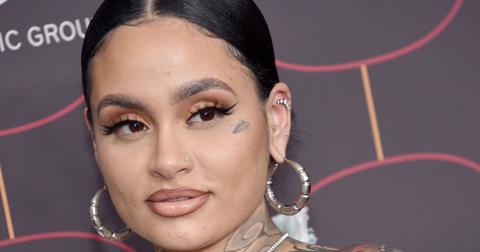 On the side of her temple, Kehlani has the words "Espíritu Libre," which means "free spirit" in Spanish. The singer-songwriter also has a small paper plane on her cheek. We love her cute and simple style.
Wiz Khalifa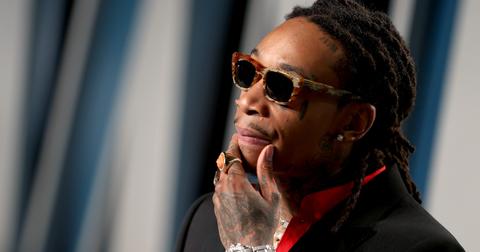 Besides Post Malone, Wiz Khalifa is known for his extensive tattoo collection. Amber Rose's ex has a bunch of small tats around his eyes, such as a pot leaf, a star, an anchor, and more.
Travis Barker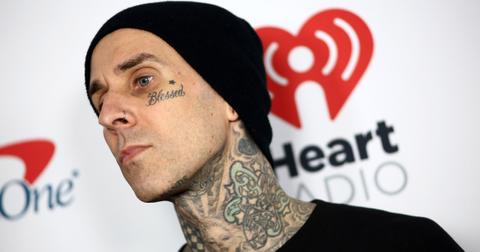 Travis Barker's face tattoos include a star, the word "blessed," and an anchor. The Blink-182 drummer is definitely supportive of his kids having ink in the future, but he told TMZ in 2018 that his son had recently become obsessed with Lil Pump's face tats. Travis explained that for now, face tattoos are off limits for the 16-year-old.
Gucci Mane
Gucci Mane has a collection of facial ink, but arguably his most iconic piece is the giant ice cream cone that is tattooed on his right cheek with the word "brrr."
In 2011, Gucci's spokesperson Kali Bowyer told Rolling Stone that the tat is "a reminder to fans of how he chooses to live his life. Cool as ice. As in 'I'm so icy, I'll make ya say Brr.'"