'Lucifer' Fans Who Love Dan — Don't Worry, There's Good News Ahead
'Lucifer' fans were happy to see the series come back to life thanks to Netflix, but does the same happen with Dan in the show? What we know.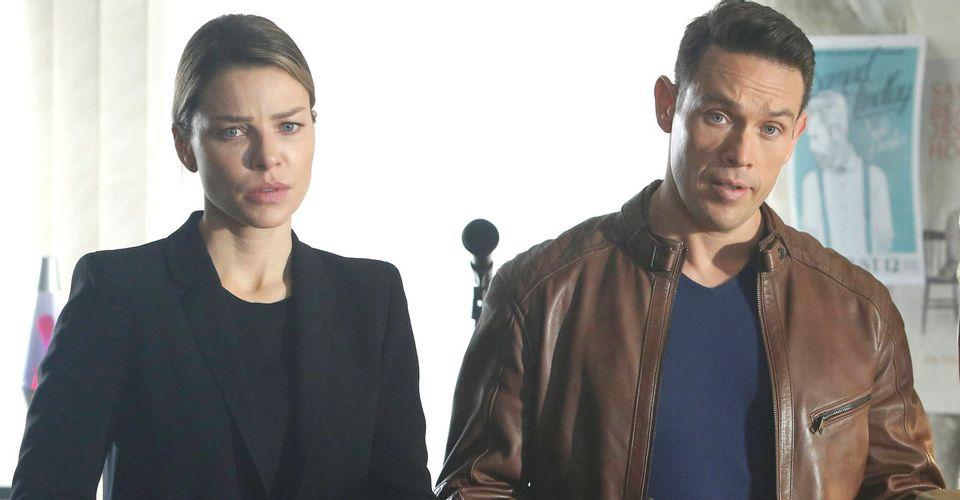 Spoiler alert: This article contains spoilers for Lucifer Seasons 5 and 6.
Netflix has helped to give life to a bunch of new shows after networks gave them the ax. The streaming giant's algorithm helps the company quickly predict whether or not viewers are going to consistently tune in for more episodes and whether or not it's worth it to foot the bill for additional seasons.
Lucifer is one such show. One big question viewers had after Season 5's culmination is: Does Dan come back to life?
Article continues below advertisement
Does Dan come back to life in 'Lucifer'?
Season 5 saw Lucifer vie with his brother Michael to take over God's vacated throne as the ultimate ruler of ... well ... everything. Lucifer (spoiler alert!) ultimately becomes God in the process, but there were some casualties along the way.
Michael, in an attempt to lure Lucifer back to hell, makes his main squeeze Chloe feel guilty, setting her on a course to the land of eternal damnation.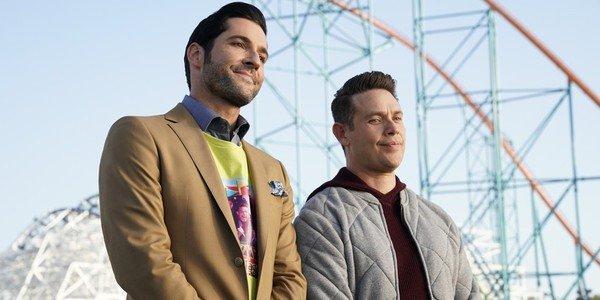 Article continues below advertisement
Detective Dan Espinoza, while investigating the disappearance of Amenadiel's necklace, ends up getting shot and killed by the mercenaries who Michael hires. Michael needs the necklace in order to take the fabled Flaming Sword that is necessary to defeat Lucifer.
Dan's death was part of the guilt trip Michael needed to put into motion to make Chloe feel guilty about her decisions and thus hurtle her toward hell after she passed away.
While Lucifer managed to thwart Michael's plan and ended up becoming God, there was still the messy business of Dan getting killed. So fans of the series want to know if there is any hope of Dan coming back to life somehow in the show's sixth and final season.
It turns out that while Dan does return as a major character in Season 6, his journey in the land of the living is over.
Article continues below advertisement
Does Dan go to heaven?
Dan's racked with guilt over his strained relationship with his daughter, Trixie. And if you watch the show, then you know guilt is what sends you to hell. Thankfully he's able to "hitch a ride" with Rory to Earth where he roams as a ghost as he tries to figure out how to get to heaven because it's much better than the alternative.
Article continues below advertisement
In an attempt to find the source of his guilt, Dan visits Le Mec in jail while he's in the middle of attempting to break out. In order to protect someone in a store, Dan accidentally possesses Le Mec and can't find out how to escape his body, leaving him trapped inside of Le Mec's corporeal frame.
He decides to use his newfound flesh vessel to go and meet his daughter, posing as a friend of her dad's. Through his conversation with the woman, he discovers that she doesn't harbor any ill will toward him, which absolves him of his guilt and allows him free passage into heaven, where he gets to spend the rest of eternity with Charlotte in perpetual bliss. Nice.
Article continues below advertisement
So yes, Dan does ultimately have a happy ending in Lucifer, much to the delight of longtime fans of the series.
Although Netflix has indicated that the sixth season of the show would be its final run, and although the show did leave off on a pretty definitive note, that hasn't stopped viewers from hoping that a Season 7 will show up on their screens.
Article continues below advertisement
Would you be opposed to that? Or do you think that the show ended on a perfect note?
The sixth and final season of Lucifer is streaming on Netflix now.