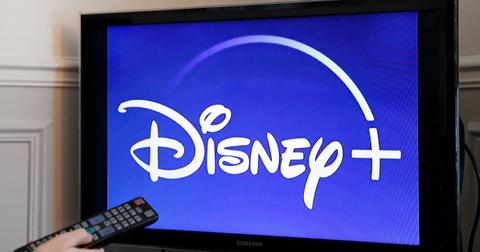 Disney Plus Just Got Rid of Its Free Trial, and the Timing Couldn't Be Worse
By Abi Travis

Updated
It's an exciting time to be a Disney Plus subscriber, and honestly, kind of a difficult time to be someone without a Disney Plus subscription. There's a bunch of great content coming to the streaming service in the near future, and not having a subscription means that, unfortunately, you'll be missing out.
Or will you? Some streaming services have a history of offering a free trial when you first sign up, meaning you can watch the movies and TV shows without having to pay for it (as long as you can complete your binge-watching within the trial period). Naturally, there are a bunch of people wondering right now: Does Disney Plus have a free trial? Here's what we know.
Disney plus taking away their free trial option just before they drop Hamilton is genius... Tickets to see the actual show are $300+ so it's understandable why they want people to pay 6.99 to see it at home when they'd pay twice that to see it in the cinema anyway

— Meg (@Meg_barnett1) July 2, 2020
Does Disney Plus have a free trial?
There is one other way you can get Disney Plus for free... kind of.
If you really want access to Disney Plus and really don't want to pay for a subscription, there's another way you can achieve that. But we're warning you, it's not exactly free. It's more of a workaround that only works if you want Disney Plus and you're looking to change your phone service.
Verizon gets free Disney Plus ooooweee can you hear me now cuz I'm bout to switch

— 😈🎉♋️JULY 1♋️🎉😈 (@the_best_in_tx) June 27, 2020
Back when Disney Plus first launched, Verizon announced that it would provide a full year of Disney Plus free to people with their Unlimited plan, or to anyone who switched to Fios of 5G home internet. That deal is still available, so if you happen to be someone who wants both Disney Plus and a new phone service provider, it just might be your lucky day.
Of course, a basic Disney Plus subscription is only $6.99 per month (or $69.99 if you pay annually), so if you're already happy with your phone and internet service provider, it might not be in your best interest to switch. Still, some people really love a good deal. We totally get it! Unfortunately, that seems to be the best Disney Plus deal at this time.