A Recent Episode of 'Agents of S.H.I.E.L.D.' Featured a Hefty Sacrifice
Does Enoch die on 'Agents of S.H.I.E.L.D.'? In a recent episode, we watched Enoch extract his heart to prevent a time storm from taking place.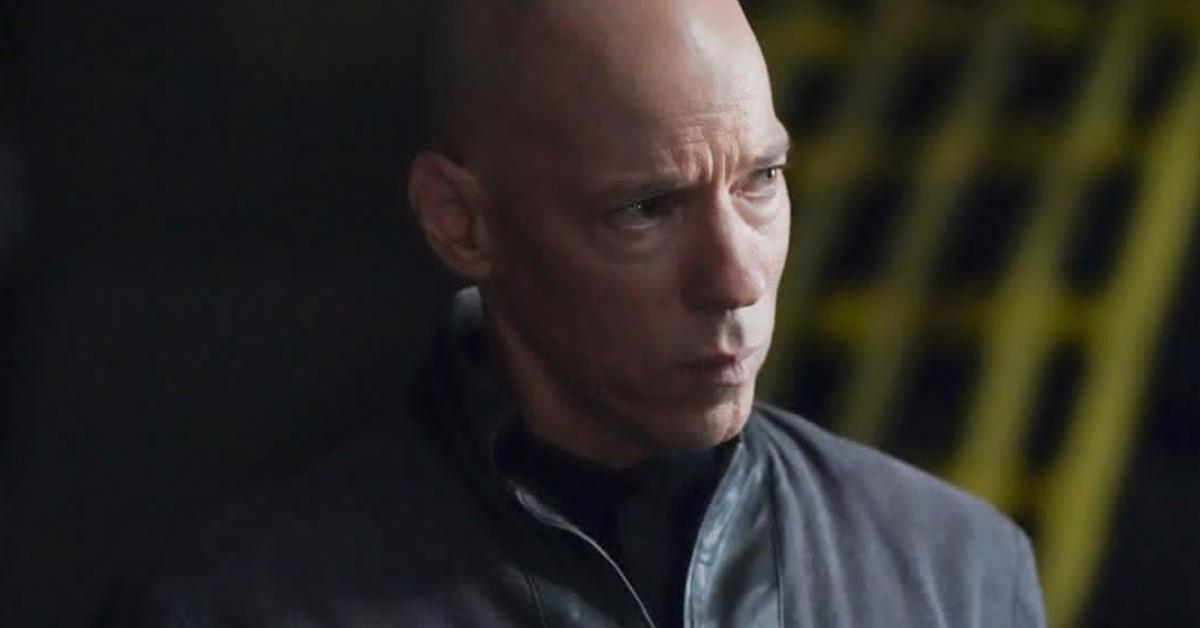 What happens to a Chronicom once they rip their heart out? That's the question Agents of S.H.I.E.L.D. fans found themselves asking after watching a recent episode of the show.
"As I Have Always Been" plunges the team into a gradually worsening time loop with no escape in sight. Eventually, Daisy, Simmons, and the others come up with a solution to restore the flow of time. However, it involves a hefty sacrifice: they have to ask Enoch to extract his heart. So, did the Chronicom die?
Article continues below advertisement
So, does Enoch really die on 'Agents of S.H.I.E.L.D.'?
Much like the anxiety-inducing scenario movies like Groundhog Day and Palm Springs revolve around, "As I Have Always Been" chronicles the team's attempts to find the way out of a time loop.
As part of the mighty quest to slowly wrestle their way back to normalcy, they have to consider a range of equally inhumane possibilities, such as forcing Simmons to experience highly distressing, traumatic memories, or asking Enoch to end his life. In the end, they opt for the latter.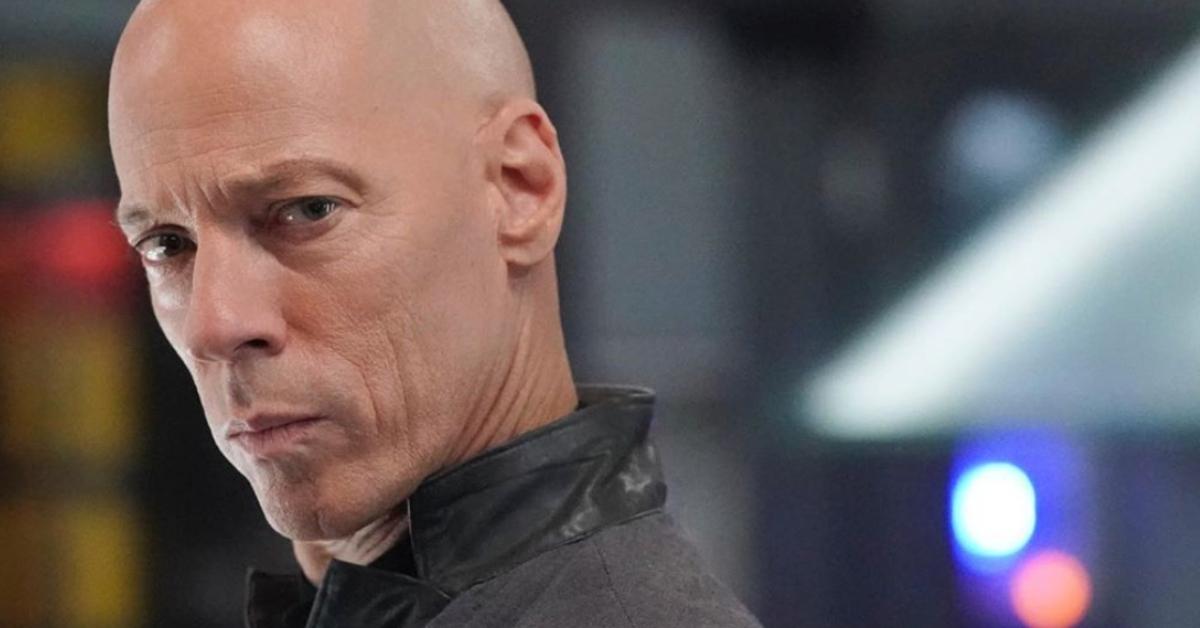 Article continues below advertisement
It's not entirely certain whether the emotionally charged episode marked the end for the beloved character. However, most fans do believe that Enoch lost his life, claiming that there's no chance of a resurrection in sight.
Grieving fans have taken it to Twitter to share a few kind thoughts about the character.
"enoch literally saved the team so many times, he deserves all the love and affection #AgentsOfSHIELD," wrote a person.
"Pouring one out for Enoch, the best best friend in #AgentsOfSHIELD history. Thank you, @obleyo, for playing our favorite Chronicom so beautifully," tweeted somebody else.
Article continues below advertisement
"#AgentsofSHIELD Joel!! Enoch's last moment was so emotional and beautiful in a sad sad way. Thank you so much for portraying Enoch so wonderful! We all will miss him," wrote another fan.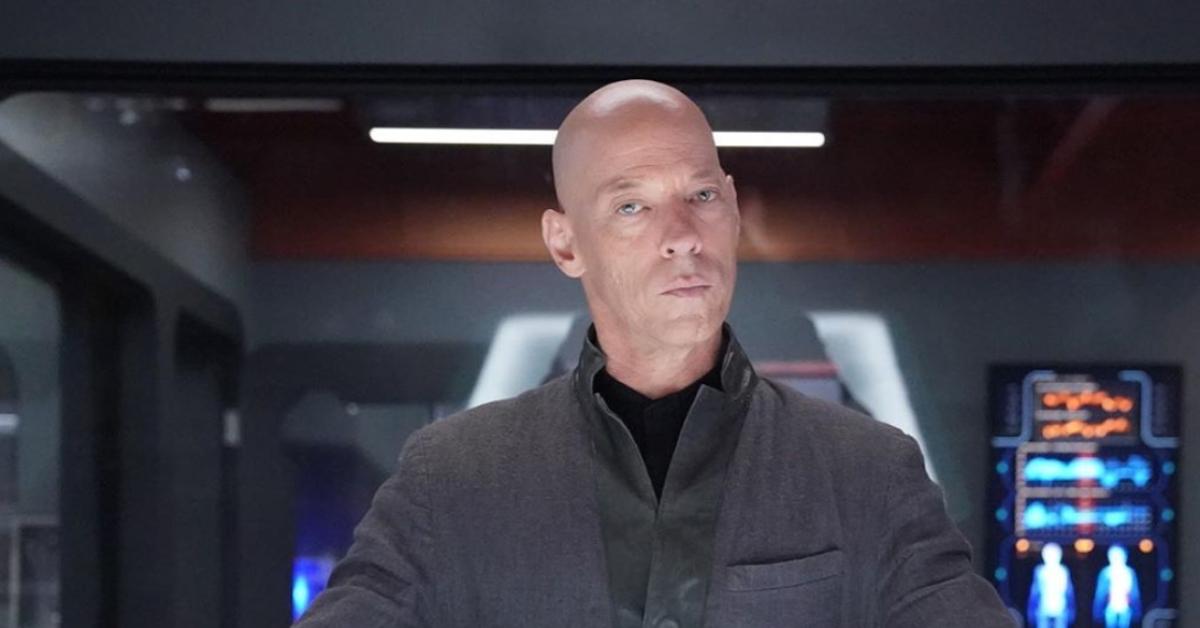 Article continues below advertisement
Enoch's death might indicate that 'Agents of S.H.I.E.L.D.' won't end on a positive note.
As "As I Have Always Been" revealed, Enoch volunteered to rip his heart out after the team told him that that's the only way they could mend the Zephyr's broken time engine.
Just as he was about to lose consciousness, Enoch had a grandiose vision about the future. As he explained, the current mission could easily mark the last time the team will work together.
"I have seen the future [...]Carry on this mission and cherish it…. for this will be your last mission together," Enoch proclaimed.
According to outlets like Syfy or Entertainment Weekly, this could either be a subtle hint reminding fans that Season 7 is the final season of the show, or it could signal that there are even more dismal events on the horizon.
Article continues below advertisement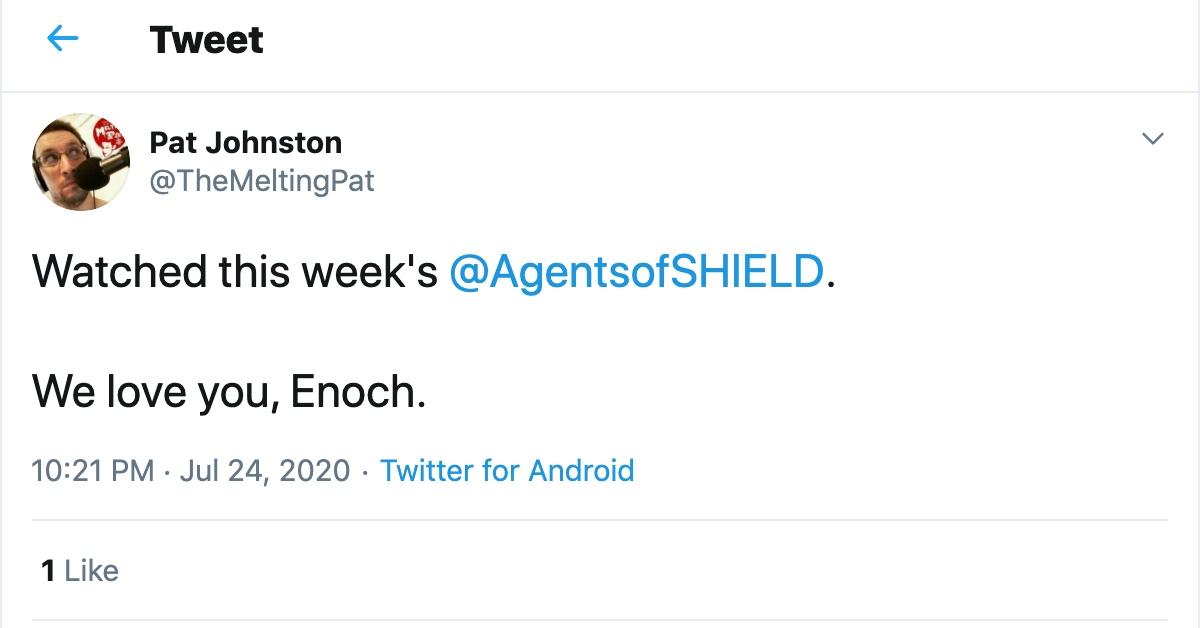 After describing the contents of his vision, Enoch told Daisy (Chloe Bennet) and Coulson (Clark Gregg) that he only learned what loneliness was after making a few friends for life. He dedicated his last words to his close friend and old companion Fitz (Iain De Caestecker).
"Fitz, he was my best friend. As I have always been...," held his last words.
Catch new episodes of Agents of S.H.I.E.L.D. every Wednesday at 10 p.m. ET on ABC.