Erika's Romantic Fate in 'Boo, Bitch' Is a Major Twist
Does Erika end up with Jake C. in 'Boo, Bitch'? Erika seemingly dies in Netflix's 'Boo, Bitch' and thinks it's her unfinished business to kiss Jake C.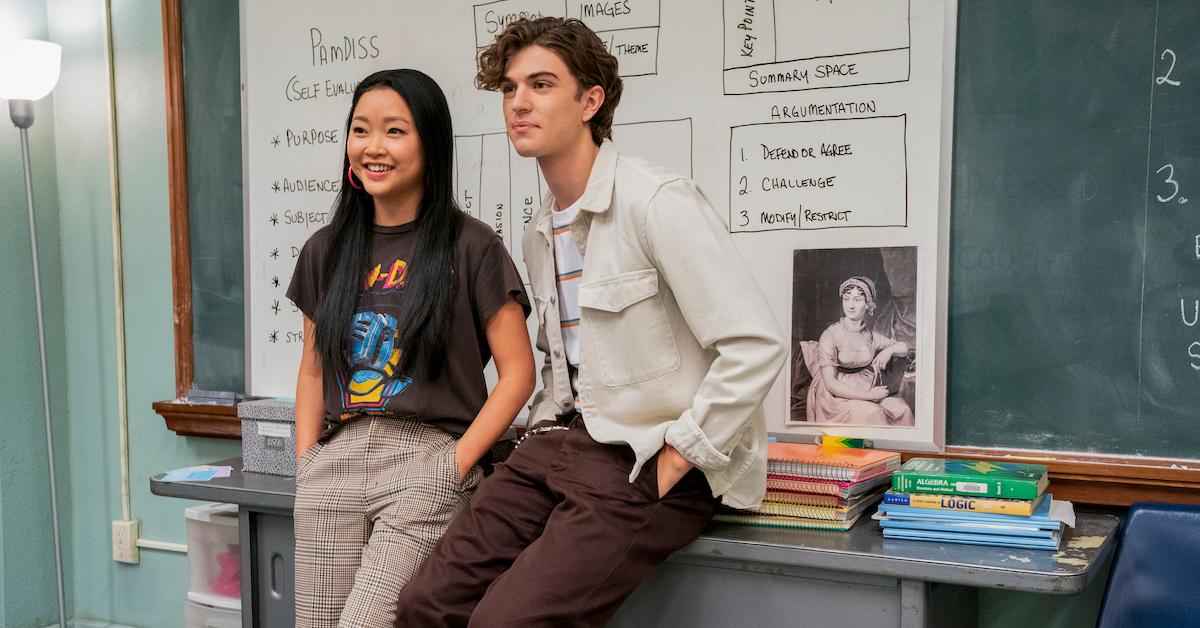 Spoiler alert: This article contains spoilers for Netflix's Boo, Bitch.
In Netflix's newest teen drama/horror/comedy series, Erika Vu (Lana Condor) seemingly dies in the pilot episode after her first major high school party. As she and Gia (Zoe Margaret Colletti) try to figure out how she could be only partly dead, they realize that Erika might have some unfinished business to attend to in Boo, Bitch.
Article continues below advertisement
Because Erika's crush, Jake C. (Mason Versaw) tells Erika, "Let's finish what we started," at the end of the party, they think her unfinished business is related to him. However, as Netflix's Boo, Bitch progresses, we learn that things play out way differently than any of us expected. So does Erika end up with Jake C.? And what is her actual unfinished business?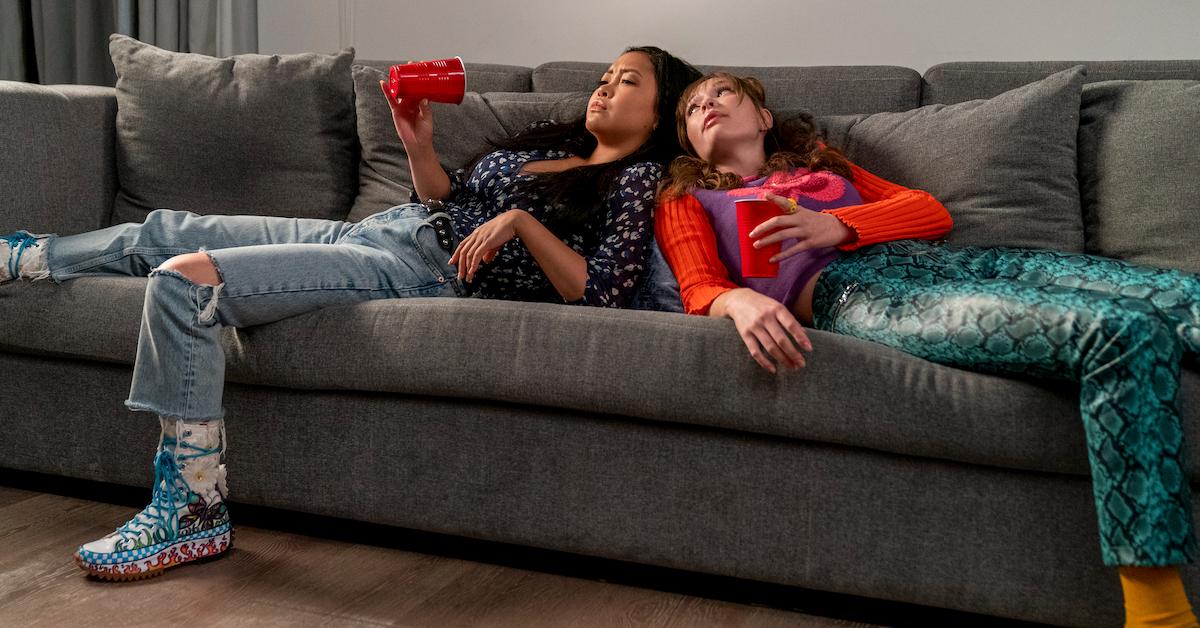 Article continues below advertisement
Erika does end up with Jake C. at the end of 'Boo, Bitch.'
By the end of the eight episode Netflix series, Erika and Jake C. have had their fair share of ups and downs. At first, Erika thinks she'll "ascend" after she kisses Jake C., but when they kiss and nothing happens, she realizes that can't be it. However, she might as well enjoy kissing him in the meantime while figuring out what her true unfinished business is.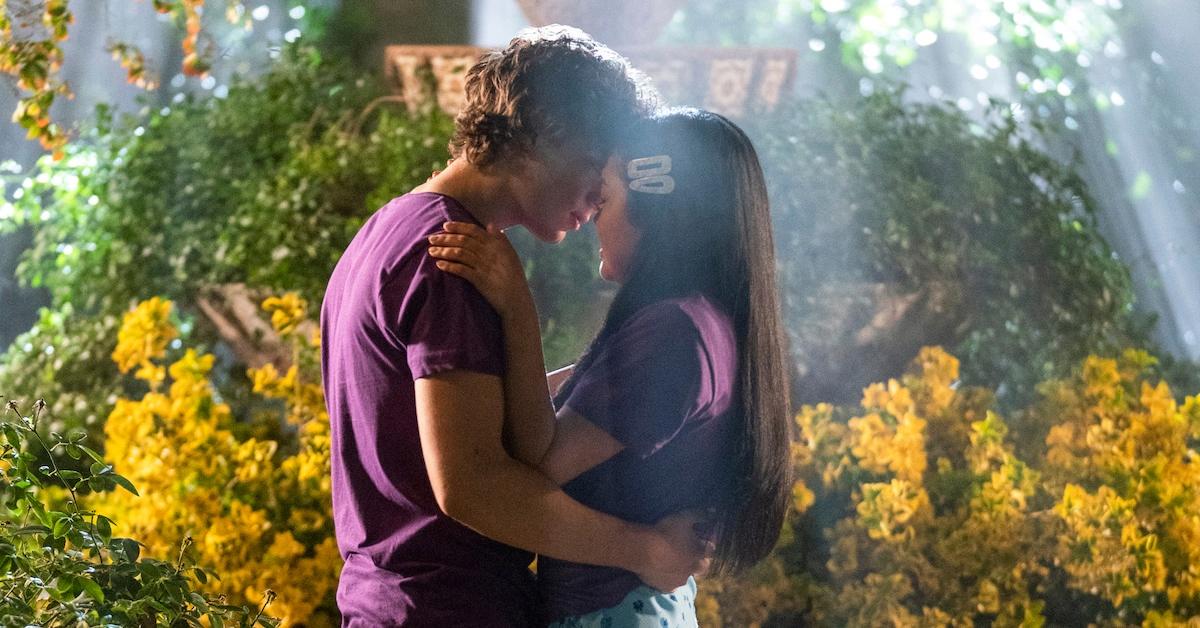 Article continues below advertisement
However, once she starts dating Jake C., Erika's ego grows exponentially, along with her popularity. She gets so caught up in being liked by everyone, being the popular girl, and then being feared by everyone, that she leaves her best friend Gia in the dust. In some ways, her ascent to popularity mirrors Cady Heron in Mean Girls (which Boo, Bitch nods to in very obvious ways).
But when Erika begins acting like a mean girl herself, she becomes the very person her new beau, Jake C., doesn't want to be around. Jake breaks up with Erika, which ends up helping Erika return to who she really is. In the series finale, she ultimately decides to go to prom alone, and at the afterparty, Erika and Jake C. reconcile, although who knows what will happen once they go off to college?
Article continues below advertisement
In 'Boo, Bitch,' the concept of Erika's "unfinished business" is actually a red herring.
Up until Episode 7 of Boo, Bitch, we're under the impression that Erika died after the party. However, we never actually see Erika's face — the only person who actually looked at her face is Gia. Erika believes she's dead because the corpse is wearing her shoes, but in actuality, Gia's the one who died. She knows it, but doesn't want to tell Erika at first just because she doesn't know how to handle, well, dying. (Who does?)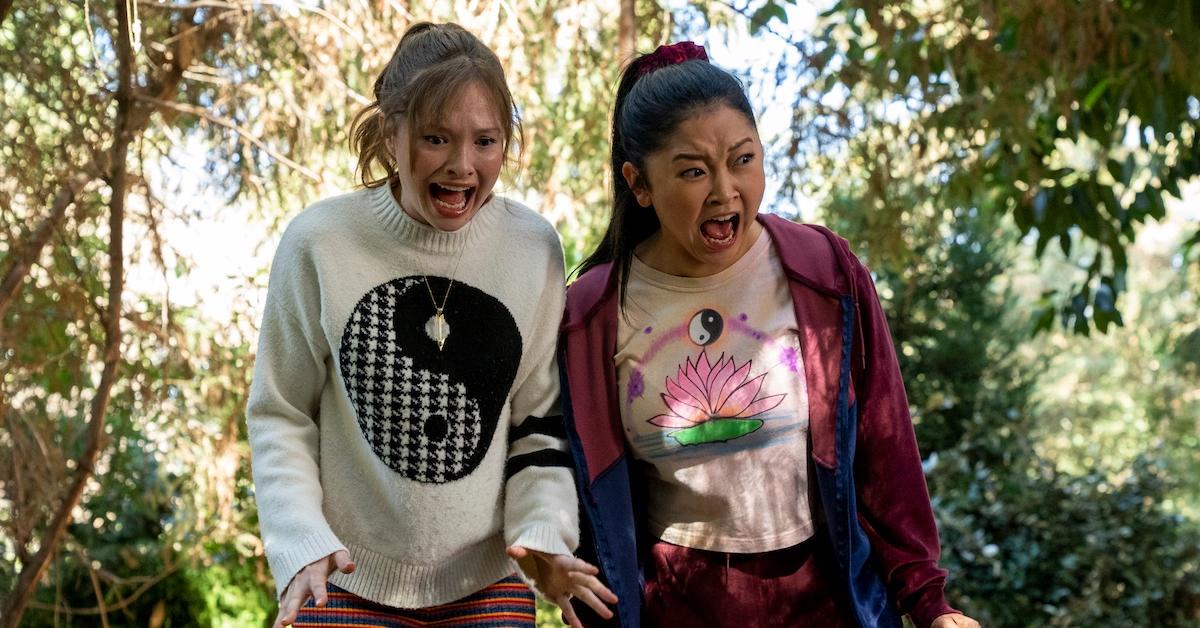 Article continues below advertisement
So as Erika seeks her unfinished business — kissing Jake C., asking Jake C. to prom, sticking up to the bully — it's really Gia who has unfinished business. By the end of Boo, Bitch, Erika and Gia's new beau, Gavin (Tenzing Norgay Trainor), who is able to see ghosts when he drinks, realize they need to give Gia the best prom ever in order for her to ascend.
Throughout their entire high school career, Gia barely knew anyone, but she was an extremely loyal friend to Erika. At first, Gia's unfinished business was making sure that Erika would be OK without her. But by the end of the series, Gia, Erika, and Gavin realize that Gia's true unfinished business is to put herself first for once, and allow herself to be loved.
All eight episodes of Boo, Bitch are now available to stream on Netflix.