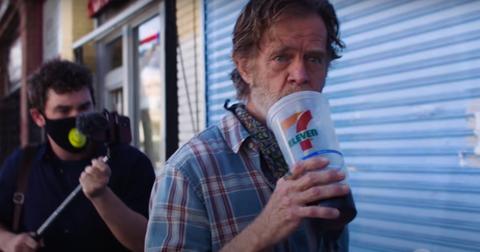 Frank Is Like a Cat With Way More Than Nine Lives on 'Shameless'
By Chrissy Bobic

Updated
Frank Gallagher has lived through more than 10 seasons of Shameless as a drug-addicted miscreant who had no desire to ever turn his life around. He embarked on countless schemes that brought any last ounce of his morals into question and he has continued to be a thorn in his children's sides. With Season 11 as the final season overall, does Frank still make it out alive or does he finally die?
Article continues below advertisement
You could argue that Frank was already meant to die when he had liver disease, or countless other physical ailments. Somehow, though, he stayed alive and in that regard, you might expect him to be able to stick it out and live to see the end of the series. But right now, with the end in sight, his future could go either way.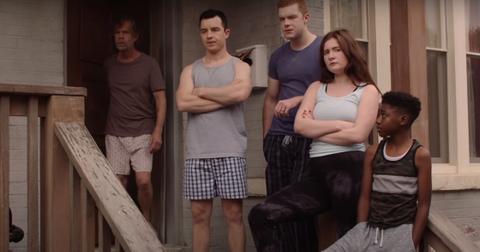 Article continues below advertisement
Does Frank die in the final season of 'Shameless'?
At this point, Frank is essentially indestructible on Shameless. He has had multiple diseases and injuries over the seasons to the point where he has been incapacitated more than once. If nothing killed him before, it's hard to imagine what would finally do him in. But, with this being the final season, a final shocking death could end things.
Some fans have tweeted that they think the show will end with Frank's death, bringing things full circle in a way. It would also finally free the Gallagher kids who have, in one way or another, been sucked into his whirlpool of destruction over the years.
So far, William H. Macy, who plays Frank, is credited for every episode of Season 11. He could still die in the series finale, but for now, Frank will last the majority of the season with the rest of the Gallaghers.
Article continues below advertisement
Season 11 of 'Shameless' was filmed during the COVID-19 pandemic.
Although fans were undoubtedly bummed about Shameless coming to an end after 11 solid seasons on Showtime, most were relieved to get a season at all. Many TV shows were forced to halt production early in 2020 at the onset of the COVID-19 pandemic. Shameless was able to film the entire final season, however, though the pandemic appears to be a part of the ongoing storyline.
Article continues below advertisement
Maybe Frank will succumb to the virus himself. It would be very Frank-like to deny the validity of COVID-19, only to find himself sick after spending far too much time with strangers in public. Then again, that might be a little too heartbreaking of a way for Frank to go. He definitely doesn't make the best decisions, so don't totally count that out, though.
Article continues below advertisement
Will Fiona be in the 'Shameless' series finale?
Shameless fans were wondering about Jimmy / Steve since he left the show for good back in Season 5, and had been hoping he would return to whisk Fiona away. As it turned out, she whisked herself away and finally got to live her life on her own terms. But after she was gone for a while, Fiona became the character fans would love to see return, at least for the series finale.
Shameless showrunner John Wells told Entertainment Weekly that he would love for Fiona to return for the final season. It hasn't been confirmed just yet, but if Frank dies, Fiona could make her return to the show at his funeral, bringing all of the Gallaghers together one final time.
Watch Shameless on Sundays at 9 p.m. ET on Showtime.