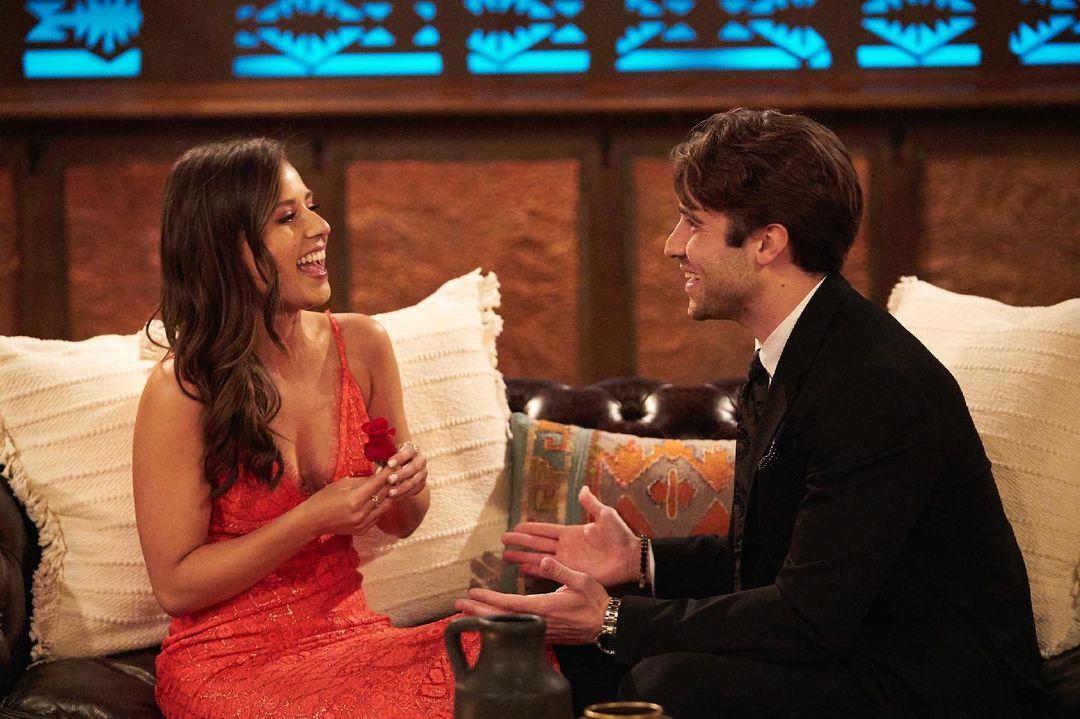 Katie Liked This Instagram Post Shading Greg Grippo, but Is There More We Don't Know?
By Sara Belcher

Jul. 19 2021, Published 9:39 p.m. ET
Spoiler Alert: This article contains spoilers for Season 17 of The Bachelorette.
Season 17 of The Bachelorette is well underway, and viewers are watching Katie Thurston narrow down her options as we get closer to the season finale. She has a strong group of men competing for her affection, with many uncertain who she'll end up choosing to be her final rose recipient.
One contestant viewers have had their eyes on since the beginning is 28-year-old Greg Grippo.
While some are rooting for him to make it to the end, others are wondering if he leaves early.
Article continues below advertisement
Greg was involved in some drama before the season even began.
While Greg has yet to go home this season, but there's already some controversy surrounding the supposed marketing sales rep.
His ABC bio describes him as "the full package," calling him "handsome, kind, vulnerable and serious about wanting to settle down," but an anonymous tip from the drama Instagram account @duexmoi claims that he's actually an aspiring actor, suggesting he's on the show for the wrong reasons.
The post claims that he attended William Esper Acting School between 2017 and 2019, stating he "was a total ego-obsessed diva in class."
"He cleaned up his social media / LinkedIn and removed all evidence of his aspiring acting career the past few years," the anonymous (and unconfirmed) tip claimed.
Article continues below advertisement
The allegations were later supported by an insider who told The Sun his nice boy act is indeed just an act. The person, who says that they've known Greg for years, claimed that he grew up being told how "hot and great" he was, and he used that knowledge to get whatever he wants. He also tried to get on The Bachelorette twice before, according to the source.
Article continues below advertisement
Such claims have become a recurring joke around Greg, as the Instagram account for the Chatty Broads podcast shared a meme of the contestant with the caption, "When the guy next to you is getting interrogated about wanting to be the Bachelor and you've gotta pretend to be disgusted while hiding your acting career aspirations."
Bachelor sleuths quickly noticed that Katie liked and then unliked the post — suggesting she agreed with it.
Article continues below advertisement
Does Greg win 'The Bachelorette,' or did he leave Katie?
Despite the controversy, though, Greg was one of the first contestants to catch Katie's eye, winning her first impression rose. Ahead of the season's premiere, she spoke highly of Greg, telling Us Weekly that he was "endearing."
"What I loved about Greg is he was just true to himself, which was this very nervous, very uncomfortable guy," she said. "He didn't try and act cool or, like, be this guy that he's not. He was just like, 'This is me and I'm really freaking scared.' And I thought it was really endearing, you know? And I could tell as long as he opened up, there was something more there. And so I thought, you know, giving him the first impression rose would give him that validation of, 'I'm into you. Let's figure this out.'"
Article continues below advertisement
But even though he was pegged early as a frontrunner for this season, Greg does not win Katie's heart and goes home single. However, thanks to spoiler king Reality Steve, we now know more about what happened. In the trailer for the second half of the season, we see a very distraught Greg, and it looks like he's preparing to leave. According to Reality Steve, he does leave — but not before a massive blowout fight with Katie during the overnight dates.
Article continues below advertisement
We were warned by Katie during her podcast appearance with Nick Viall that Thomas Jacobs wouldn't be the biggest villain this season, and Reality Steve has upheld the belief that she was referring to Greg. This news seems to confirm the theory, considering that the fight seems to be about Greg not being able to handle that Katie is at all interested in the other guys. So no, if you're wondering if Greg wins, perhaps thankfully, he does not.
In the end, it's Blake, who appeared on Season 16 of The Bachelorette and surprises everyone when he arrives, who gets engaged to Katie in the end.
The Bachelorette airs Mondays at 8 p.m. EST on ABC.