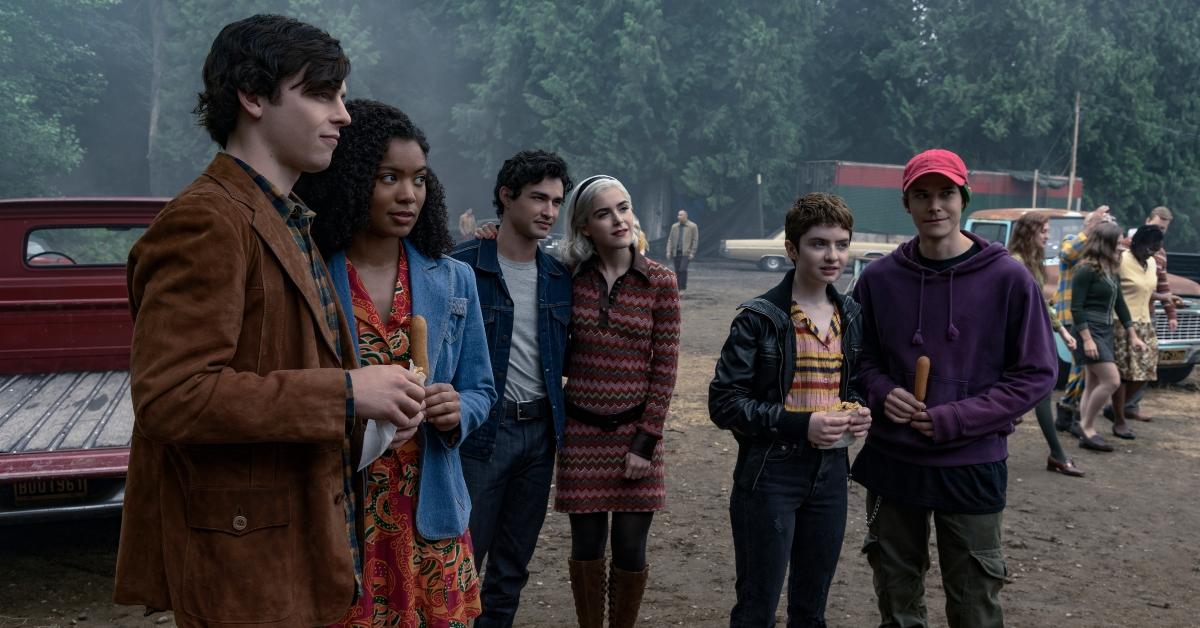 We Did Not See THIS Major Character Being Killed in Part 3 of 'Chilling Adventures of Sabrina'
[Warning: Major spoilers ahead]
All hail the Queen of Hell, Sabrina Spellman (Kiernan Shipka)! Part 3 of the Chilling Adventures of Sabrina sees the teen witch juggling more than just her mortal high school friends and her supernatural world colliding.
Article continues below advertisement
Now, 'Brina faces a lot of tough challenges. She must save her boyfriend, Nicholas Scratch (Gavin Leatherwood) from her father Lucifer's (Luke Cook) control, compete against the rising Prince of Hell Caliban (Sam Corlett) to fully take her place as the Queen of Hell, and battle against her Satanic coven's newest threat, Pagans.
With her mortal friends — Harvey (Ross Lynch), Theo (Lachlan Watson), and Ros (Jaz Sinclair) — marked by the Pagans to become blood sacrifices for their ritual, does Sabrina succeed in rescuing her friends...? Praise Satan, we surely hope so!
Article continues below advertisement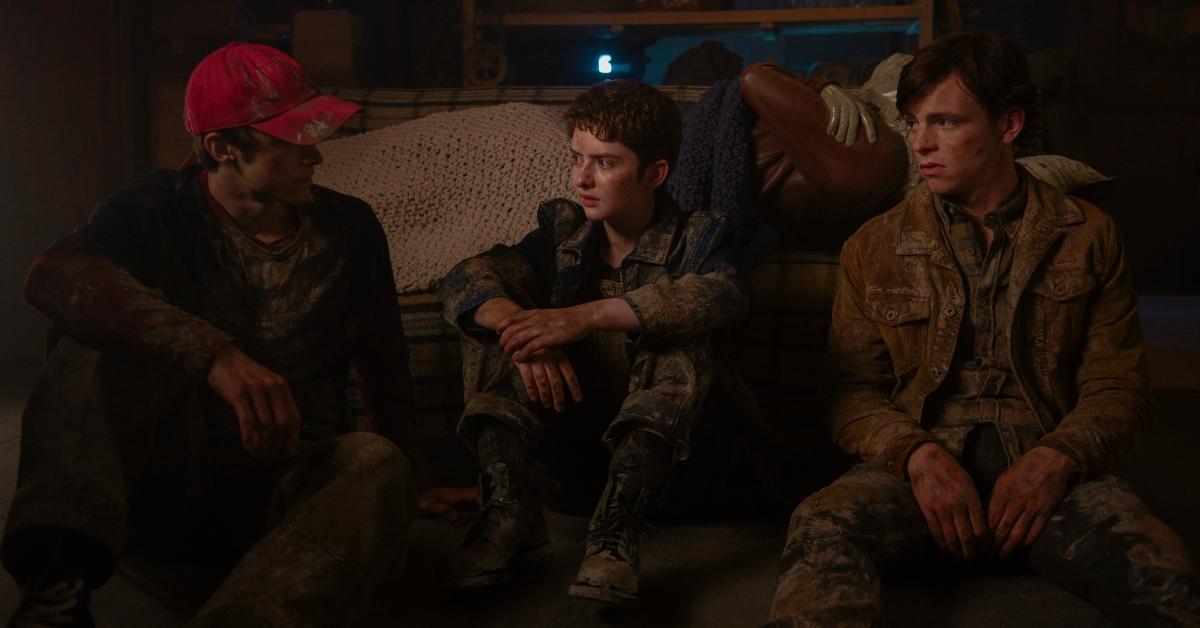 Does Harvey die in 'Chilling Adventures of Sabrina'?
While Sabrina is on her quest to obtain the last item of the Unholy Regalia to beat Prince Caliban from obtaining her throne, she unfortunately is tricked by the handsome clay man and imprisoned for decades in the ninth circle of Hell. However, Caliban is unable to defeat the Pagans and the earth falls to the new (or technically old) gods and their Green Man.
Article continues below advertisement
While Sabrina is imprisoned in Hell, her ex-boyfriend Harvey is used as a virgin blood sacrifice for the Green Man to "pollinate" the earth. As this is happening, Theo and Ros are trapped and also executed.
Yes, it is truly one of the most shocking moments in the Netflix series. Every single one of Sabrina's friends and family members are killed during the Pagan uprising, except for her cousin Ambrose Spellman (Chance Perdomo) who managed to escape and hide out.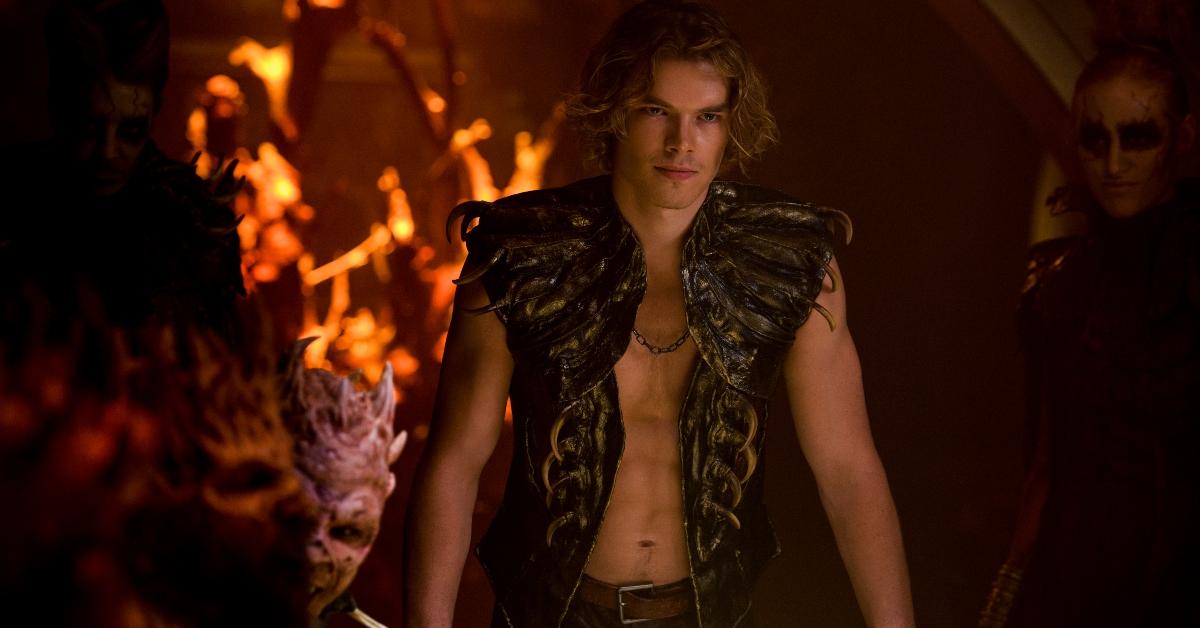 Article continues below advertisement
Decades after the Pagans took control of the world, a future Sabrina releases herself from the ninth circle of Hell. With future Ambrose's help, she travels back in time, moments before everyone was executed. The teen witch decides to put her friends and family ahead of her quest and saves her Aunt Zelda (Miranda Otto) from being killed by Faustus Blackwood (Richard Coyle) .
Sabrina also tricks the Pagans and the coven is able to conquer and defeat the Greendale intruders.
With her friends and family safe, Sabrina continues with her quest for the final item of the Unholy Regalia, Judas' 30 pieces of silver. The future Sabrina (who saved everyone) finds her past/current self just before she is about to hand the silver over to an imprisoned Judas, who is actually Caliban in disguise.
Article continues below advertisement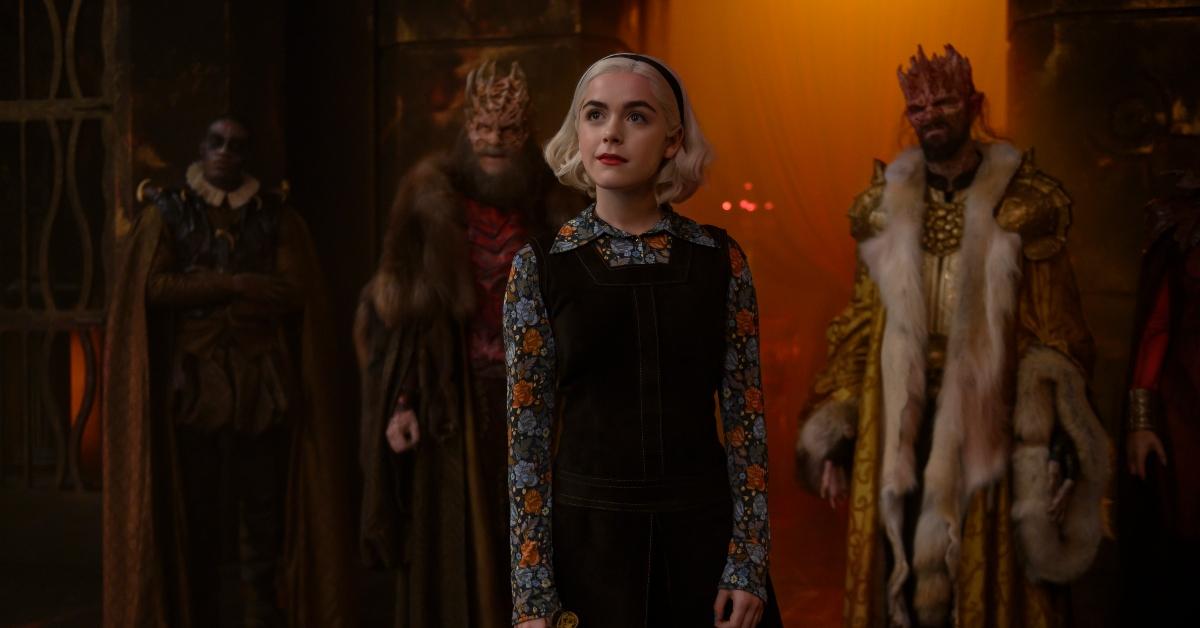 Before she makes the same mistake twice, future Sabrina tells her current self what is about to transpire and stops herself from accidentally handing the rising Prince of Hell the silver.
Instead, she imprisons Caliban in the ninth circle of Hell.
Article continues below advertisement
So, does Sabrina decide to claim the throne after all? Well, sort of! Much to Ambrose's dismay, the two Sabrina's do not merge and become one, as the current Sabrina still seeks power and would very much like to rule.
However, the Sabrina that had been trapped for decades in a tomb no longer wants to be away from her friends and family. Therefore, they decide to remain apart so one Sabrina can rule Hell and the other can be a normal-witch teen.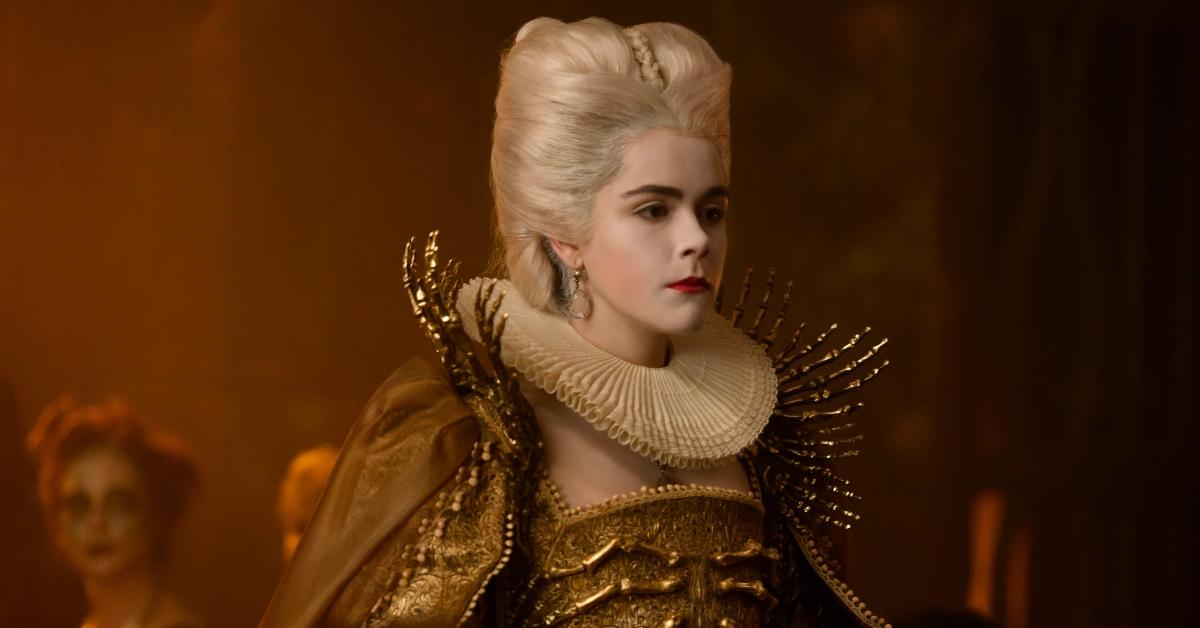 The only person aware of what has transpired is Ambrose, who is extremely worried that Sabrina has created a time paradox, which will have serious ramifications.
Well, Season 4 has already been confirmed, and fans can expect the twin Sabrina's will play a huge role in the upcoming season. 'Brina's decision to remain split into two timeline versions of herself will likely have consequences we can only imagine.
Chilling Adventures of Sabrina Part 3 is now available to stream on Netflix