Woah, Was That Actually Heather Headley Singing Karaoke in 'Sweet Magnolias'?
Heather Headley had a singing scene in Season 2 of 'Sweet Magnolias,' and boy could she sing! We break down Heather Headley's singing career IRL.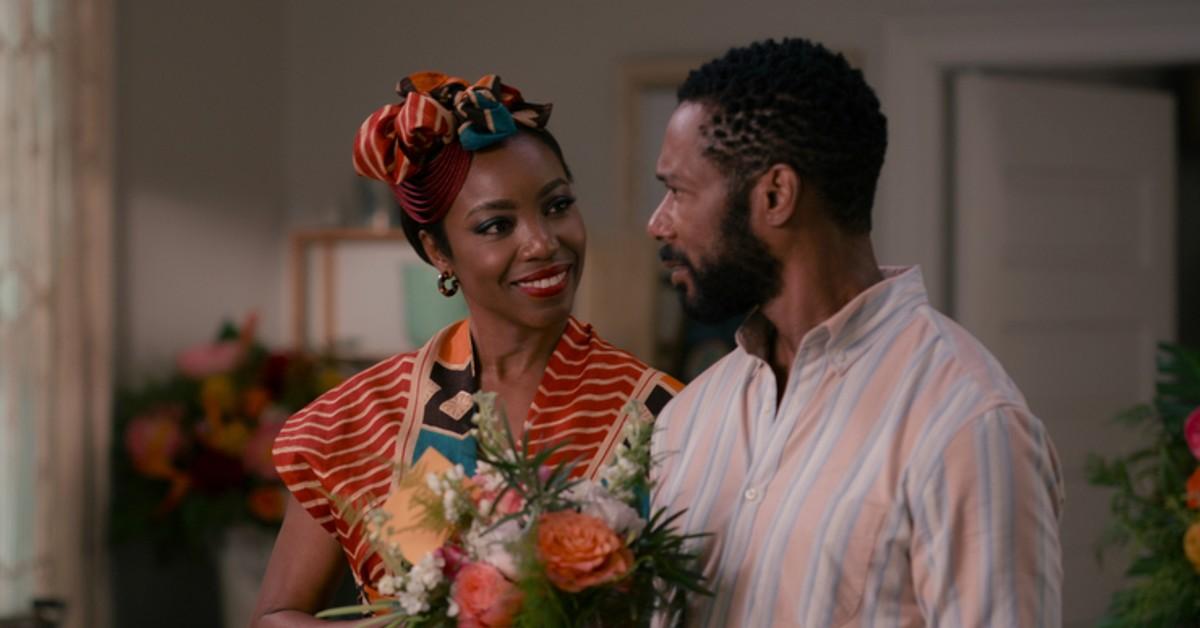 Warning: The following article contains spoilers for Season 2 of Sweet Magnolias.
Actress Heather Headley is back as Helen Decatur, one-third of the titular Sweet Magnolias trio. Season 2 of the hit Netflix series has dropped on the platform, and it has a double serving of the heartwarming and dramatic moments that fans of Season 1 adored.
Article continues below advertisement
In one scene, Helen joins in on a karaoke session, singing "Something to Talk About" with her new love interest Erik the sous chef (Dion Johnstone). Applicable song choice aside, fans of the series were wondering if that was really Heather singing her heart out? Because Helen has quite the pipes! We've got the answers for you here, so keep scrolling!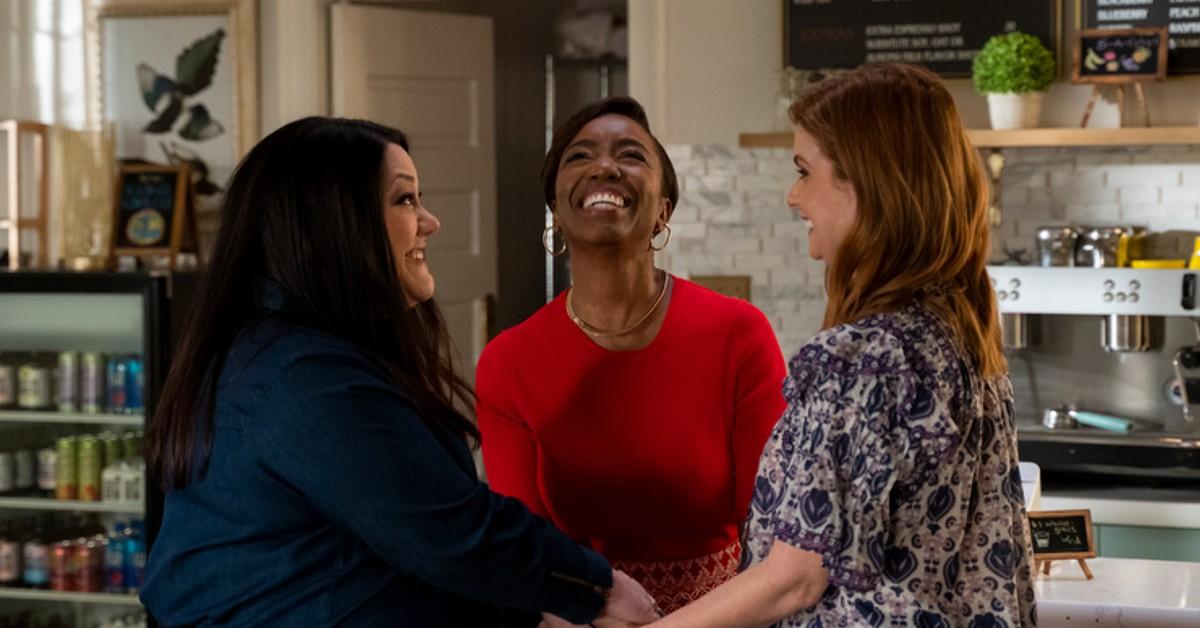 Article continues below advertisement
Heather is an award-winning singer in real life.
Yes, that was Heather actually singing in the Sweet Magnolias karaoke scene. The actress is also an extremely talented singer and songwriter in real life. Suffice it to say, Heather has certainly earned her crown as musical theater royalty. In 1996, Heather was an understudy to fellow Broadway darling Audra McDonald for the role of Sarah in a Toronto production of Ragtime. Just a year later, Heather originated the role of Nala in the original Broadway cast of The Lion King.
In 2000, Heather originated another role: the title role in the hit musical Aida (with music composed by Elton John himself), for which Heather won both a Tony and Drama Desk Award for Best Actress in a Musical. Heather was also nominated for a 2013 Olivier Award (the London equivalent of the Tony Awards) for her performance in the musical adaptation of The Bodyguard.
Article continues below advertisement
Not one to stop there, Heather also wrote and recorded her own music. Her first album, "This Is Who I Am," debuted in 2002. That album earned Heather her first ever Grammy nominations for Best Female R&B Vocal Performance and Best New Artist of the Year. In 2010, she went on to earn herself a Grammy for Best Contemporary R&B Gospel Album for her latest recording, "Audience of One."
Article continues below advertisement
Holy moly, Heather is versatile in her talent! What's her next move? Broadway? Film?
In 2021, Heather played the role of Clara Ward in the Aretha Franklin biopic Respect. It's currently unknown what kind of project Heather will be working on next. However, right now the actress is happily promoting Season 2 of Sweet Magnolias on her Instagram page. Heather also posted about a concert that she'll be singing at on Feb. 12, 2022 in Greensboro, North Carolina at the Steven Tanger Center for the Performing Arts. If you're in the area, don't miss out on hearing Heather's beautiful voice in person!
However, if you're nowhere near North Carolina this month, don't fret. You can catch Heather in Season 2 of Sweet Magnolias as Helen Decatur. All 10 episodes are currently available to stream on Netflix.