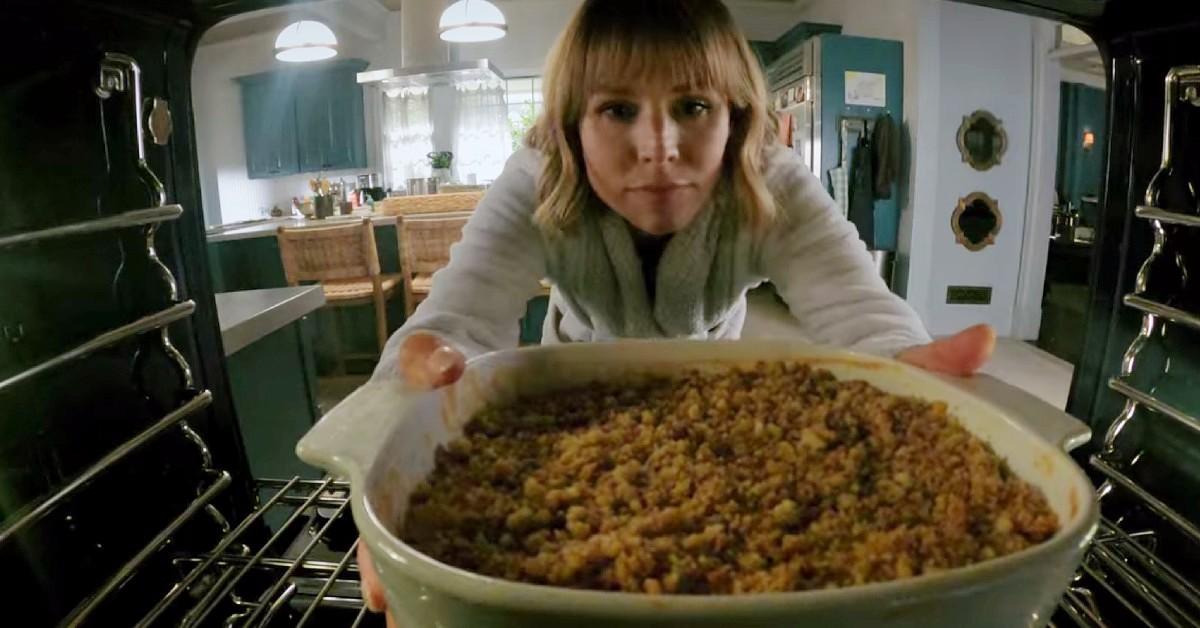 Did 'The Woman in the House' Make You Crave Chicken Casserole? We Found Some of the Best Recipes
Article continues below advertisement
They aren't just any backup dishes, however, as each one looks like a vintage CorningWare casserole dish, the white one with blue flowers your grandma definitely used. It's an intentionally nostalgic choice. In the very first scene of the series — which is intended to spoof domestic thriller films like 1954's Rear Window and 2021's film adaptation of The Woman in the Window — the audience watches Anna put together ingredients like chicken breasts, Campbell's iconic Cream of Mushroom Soup, pasta, cheese, and breadcrumbs.
It sounds like yummy, cold-weather comfort food to us! We couldn't help but put together a list of some of the best and most diverse chicken casserole recipes the internet has to offer. Get your oven mitts ready, because you're going to need them.
Super Chicken Casserole From Campbell's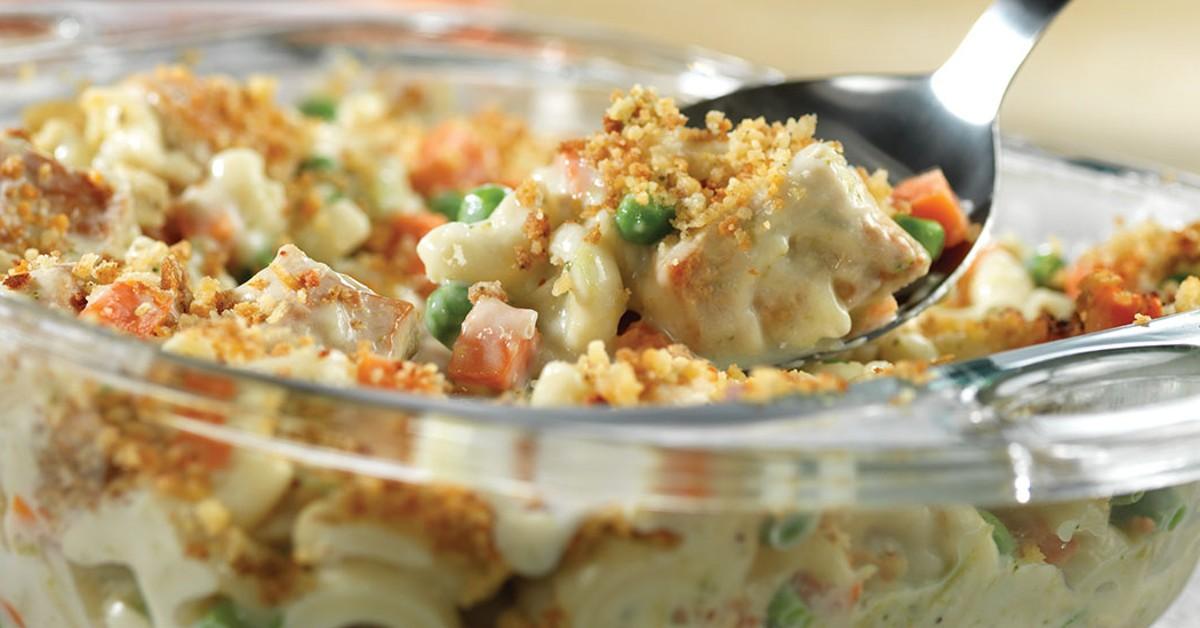 Considering Kristen Bell's character uses Campbell's Cream of Mushroom Soup in her polarizing casserole, we had to find a similar Campbell's recipe. Described as "basically a mac and cheese with chicken and vegetables, sprinkled with a layer of stuffing that bakes into a crunchy topping," it's the ultimate comfort food. And while it is a chicken casserole, the recipe details that you can certainly substitute the chicken for turkey. There are no rules!
Article continues below advertisement
One Pan Autumn Chicken and Wild Rice Casserole From 'Half-Baked Harvest'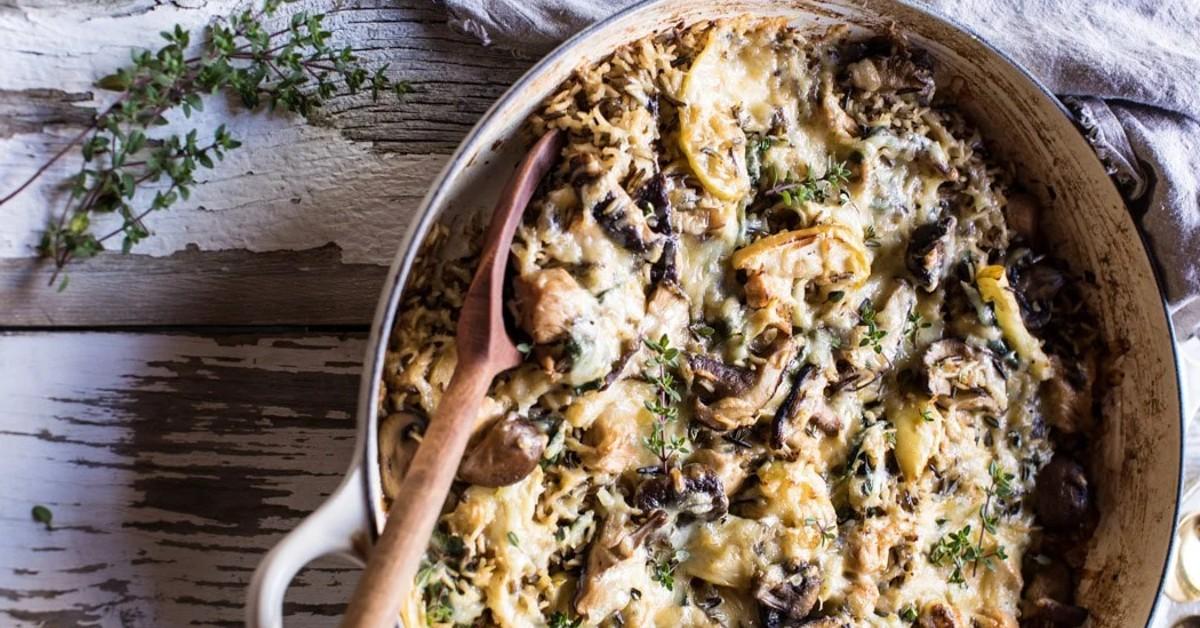 Tieghan Gerard of Half-Baked Harvest — whose Instagram bio is simply "good food" — knows how to do comfort food right. Her One Pan Autumn Chicken and Wild Rice Casserole recipe boasts rich and flavorful ingredients like cremini mushrooms, shredded Gruyère cheese, and Honeycrisp apple slices, to name a few. You'll feel like a Food Network pro making it, and you'll feel warm and cozy gobbling it up.
Article continues below advertisement
Healthy Chicken Broccoli Casserole (Grain Free) From 'Recipes to Nourish'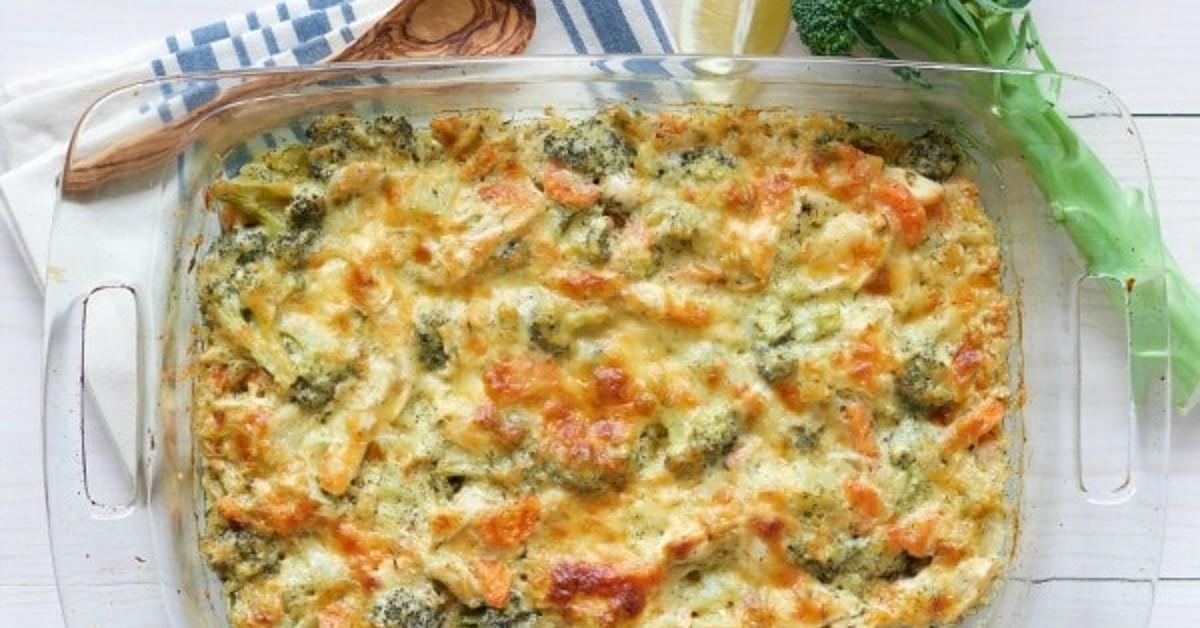 Looking for a healthy-ish chicken casserole recipe? Emily Vidaurri of Recipes to Nourish has got your back. Her grain-free casserole recipe is "packed with protein, loaded with broccoli and full of vibrant herby aromatics." It's void of condensed soup and mayonnaise, and Emily uses sour cream and Nancy's organic plain whole milk yogurt to give the dish a creamy texture and a tangy flavor. While the recipe is promoted as having no grains, cooked rice is detailed as an optional ingredient.
Article continues below advertisement
Homemade Chicken Noodle Casserole From 'Half-Baked Harvest'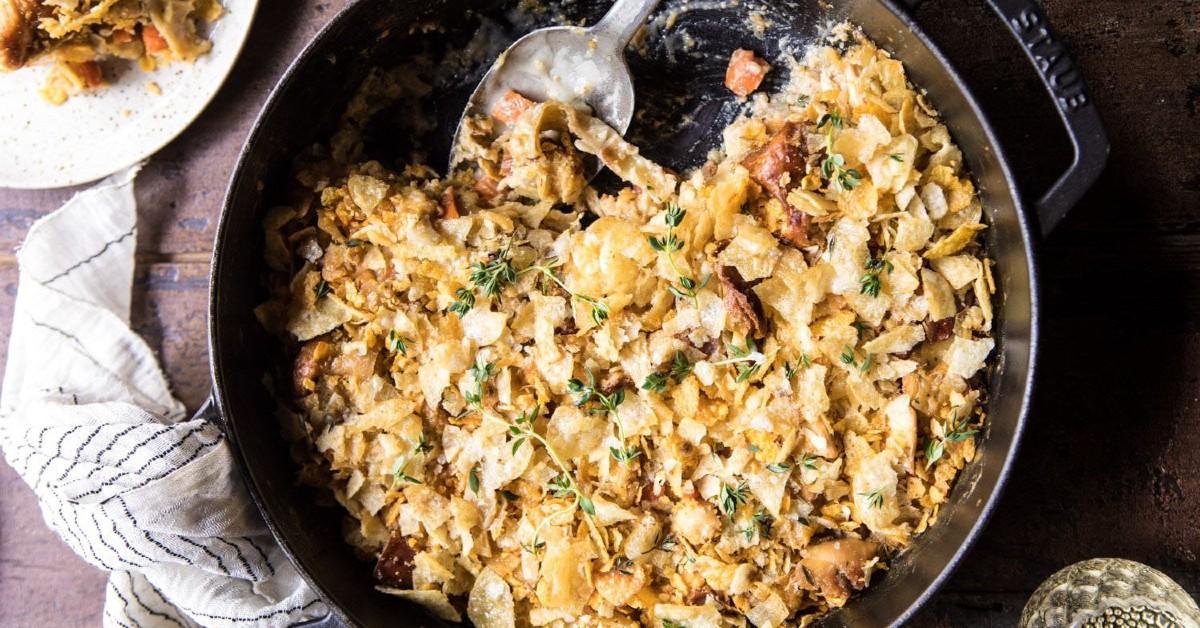 What makes this Half-Baked Harvest casserole recipe unique? It calls for potato chips scattered on top! Snack addicts, we're talking to you. Tieghan Gerard calls her recipe "a creamy baked version of chicken noodle soup, with shredded chicken, vegetables, noodles and topped with salty, crunchy Kettle Brand Potato Chips." While the chips are certainly the star of the show, we are also delighted to see cubed whole grain bread as an ingredient. Honestly, give us all the carbs.
Article continues below advertisement
Vegan Butter Chicken Lasagna Bake From 'Vegan Richa'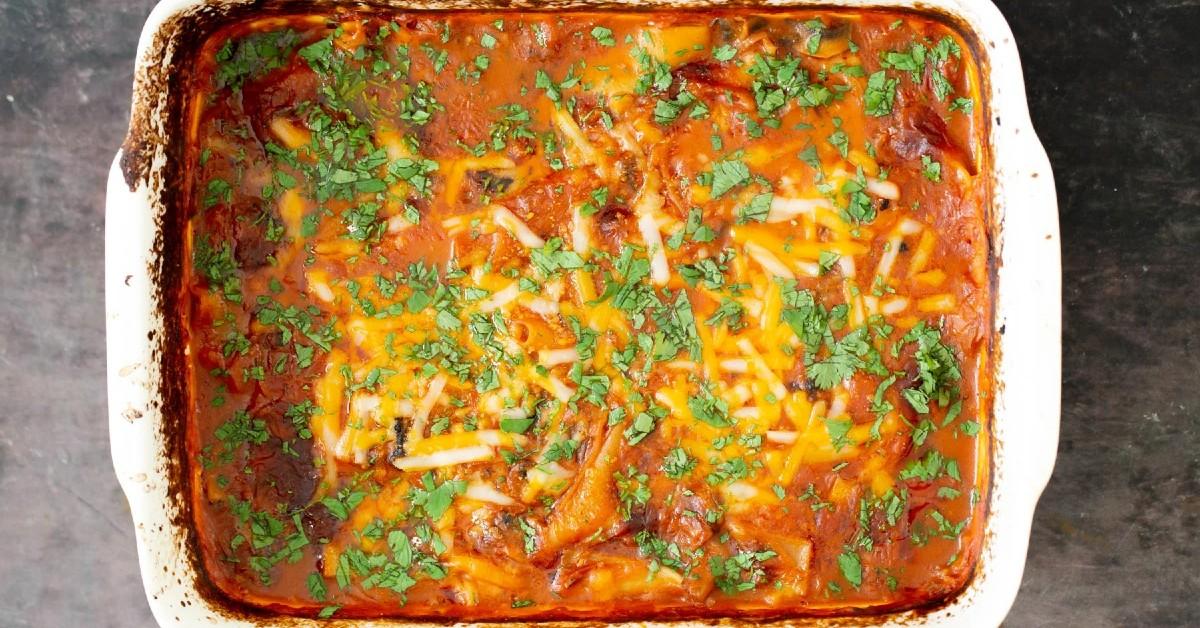 We understand that many people have strict plant-based diets. So, this one's for y'all. Richa of Vegan Richa has developed a delicious Indian-Italian fusion recipe suitable for a variety of diets. While it's intended to be baked in a casserole dish, she clarifies that her hearty meal can be made in a skillet as well. The recipe replaces chicken with either chopped mushrooms or soy curls — or even both! Specifically, soy curls have a chicken-like texture.
Article continues below advertisement
Spicy Chicken-Tortilla Chip Casserole From Food Network Kitchen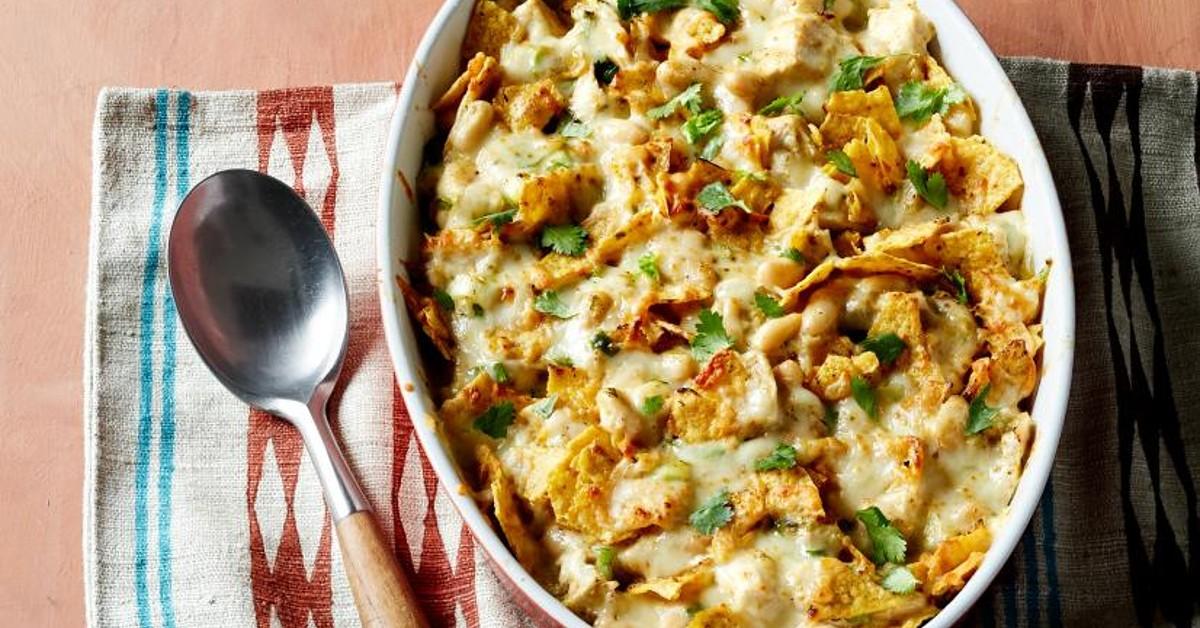 Looking to put a Mexican spin on your chicken casserole dish? Food Network Kitchen has a quick and easy recipe ideal for those who want a bit of heat in their meal. With white beans, cayenne pepper, salsa verde, cilantro, mild cheddar cheese, and crushed tortilla chips, you'll feel like you're ingesting a godly blend of a chicken quesadilla and a traditional chicken casserole.
Article continues below advertisement
All eight episodes of The Woman in the House Across the Street From the Girl in the Window are currently streaming on Netflix.