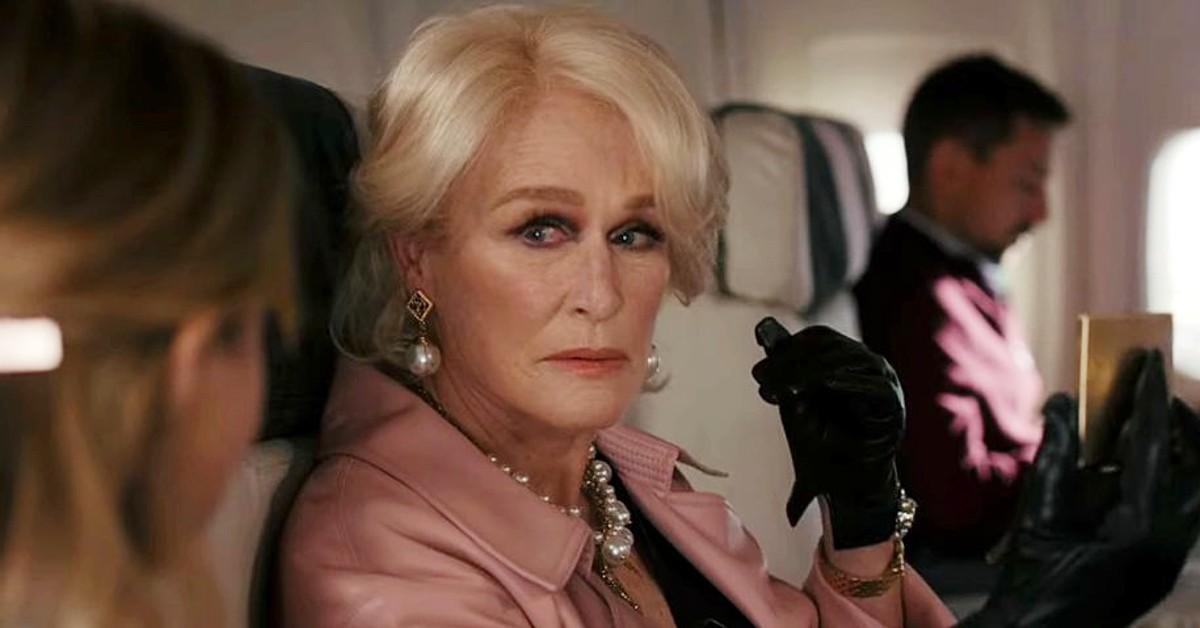 Let's Discuss That Iconic Glenn Close Cameo In 'The Woman in the House From the Girl in the Window'
Who doesn't love a good tongue twister? That's what Netflix's new series The Woman in the House Across the Street From the Girl in the Window feels like. Starring and produced by the universally adored Kristen Bell (of The Good Place and Frozen fame), the tonally-convoluted satirical thriller series follows Anna, a lonely alcoholic divorcée living in suburbia. She mixes red wine with pills all day, every day while staring out her living room window, peering into her sexy new neighbor's house across the street. It's depressed escapism at its finest.
Article continues below advertisement
Anna's encapsulating sadness stems from the death of her 9-year-old daughter, who was murdered years prior in the most garish, bonkers way possible. If you know, you know. But perhaps we won't spoil that for you. While spying on her neighbor one evening, Anna shockingly witnesses a brutal murder.
Rachel Ramras and Hugh Davidson's series attempts to parody adrenaline-pumping domestic thrillers, such as Alfred Hitchcock's near-perfect 1954 film Rear Window, and the imperfect film adaptations of The Woman in the Window and The Girl on the Train.
With an ungodly amount of chicken casseroles and a sometimes-bizarre script, not every scene in The Woman in the House (we are not spraining our little fingers typing that title out every single time) hits the mark. However, a surprise cameo from acting legend and eight-time Oscar nominee Glenn Close in the series's final scene had us smiling until the credits finally rolled. Let's talk about how the iconic cameo came to be.
Article continues below advertisement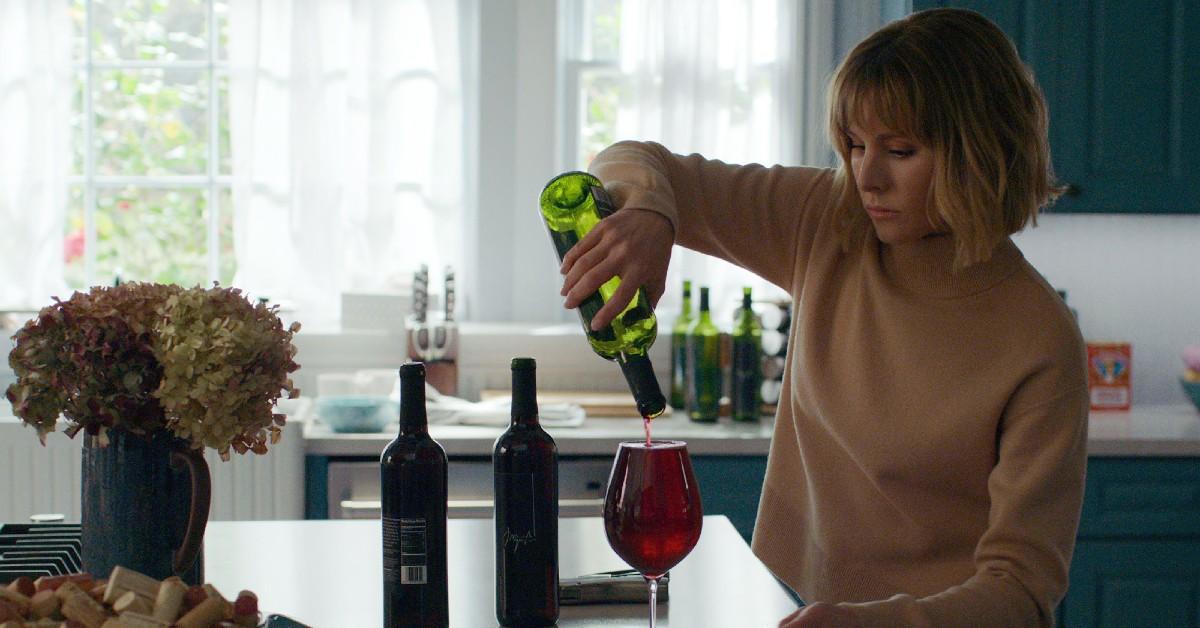 How does Glenn Close fit into the final scene of 'The Woman in the House'?
After the main murder storyline in TWITHATSFTGITW is wrapped up, Anna is seen moving on with her life. She gets back together with her ex-husband, Douglas Whitaker (Michael Ealy), has another child, and is pictured on a plane, on her way to visit her close friend Sloan (Mary Holland), who just got a prestigious new art gallery position in New York.
Article continues below advertisement
As Anna sips on vodka while reading a ridiculous novel, titled The Girl on the Cruise, a mysterious woman in a fierce pink leather peacoat tells Anna she's in her seat — aka seat 2A. Yes, said woman is the Glenn Close.
The scatterbrained lead ingenue slides over to the window seat and starts chatting her up, asking the sophisticated lady what takes her to New York. As the score becomes increasingly eerie, Glenn Close's character stares into Anna's eyes, uttering one word: "business." It's intentionally ominous, and admittedly intriguing.
When Anna awakens from a nap on the flight — the seat beside her empty — she heads to the lavatory, opening the tiny door to witness Glenn's corpse, wide-eyed and bloody. After immediately alerting the flight attendant in a panic, not only is the lavatory suddenly empty, but he tells her "Ma'am, there was no one in seat 2A." GASP. Many are wondering if this gag-worthy scene is a setup for a Season 2. Hey, we'd watch anything with pop culture icon and thriller queen Glenn Close.
Article continues below advertisement
How did the Glenn Close cameo come to be?
Though Glenn Close never starred in a Rear Window-esque thriller, she's known for her intoxicating portrayal of Alex Forrest in 1987's erotic thriller Fatal Attraction. "I'm not going to be ignored, Dan." Come on, what an iconic line.
Understandably, this is why the creators ambitiously sought her out for a cameo.
Article continues below advertisement
"We definitely knew we wanted — in our fantasy — an actress who had starred in movies like this, sort of the OG of them all. It is Glenn," Rachel Ramras told Entertainment Weekly. "Never in a million years would we think we'd be able to get her, so I don't know what Netflix had to do, but before I knew it, I was on the phone with her and telling her an elevator pitch of what this was."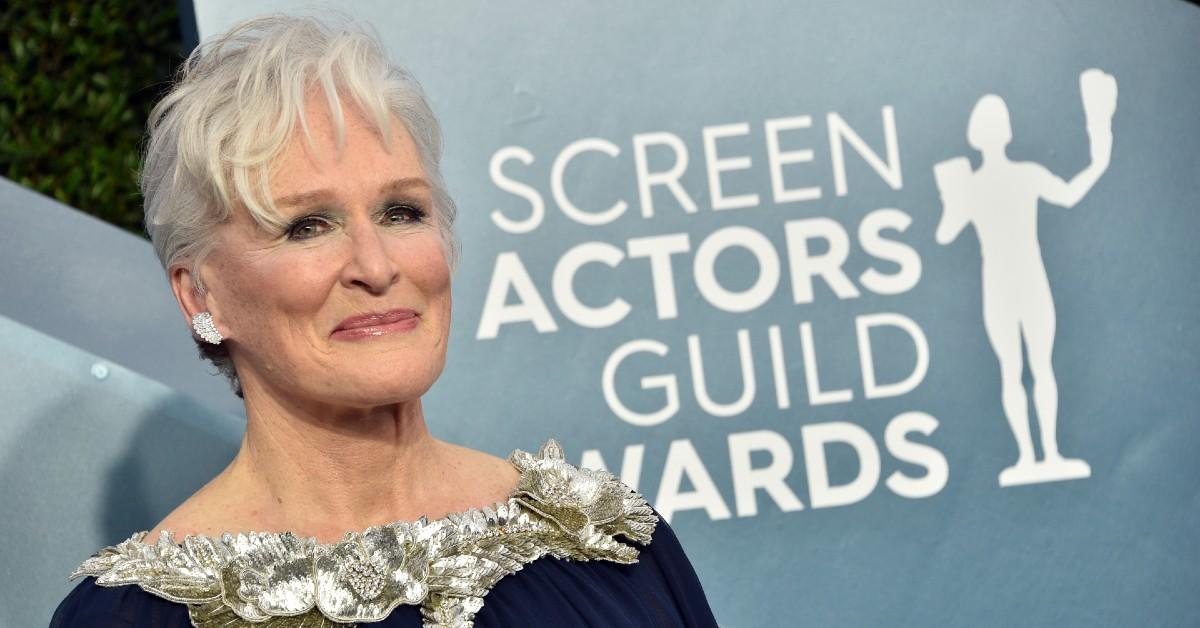 Article continues below advertisement
After the nerve-racking elevator pitch so to speak, Glenn gave the best response possible: "I want gloves, and I want to wear something fabulous." As the kids say, icons only.
"She obviously has a great sense of humor. She was such a team player, and she seemed to have a lot of fun that day," Rachel continued. Hilariously, she made sure to relay that Glenn did in fact keep the vegan leather coat. We can only hope to see Glenn in a possible Season 2. We'll be crossing our fingers and watching Fatal Attraction until then.
All eight episodes of The Woman in the House Across the Street From the Girl in the Window are currently available to stream on Netflix.