Glenn Close Helped Put Cruella on the Map — Is She in the Prequel Movie?
Although Glenn Close doesn't star in the movie 'Cruella,' some people are still wondering if she will be in it in some capacity.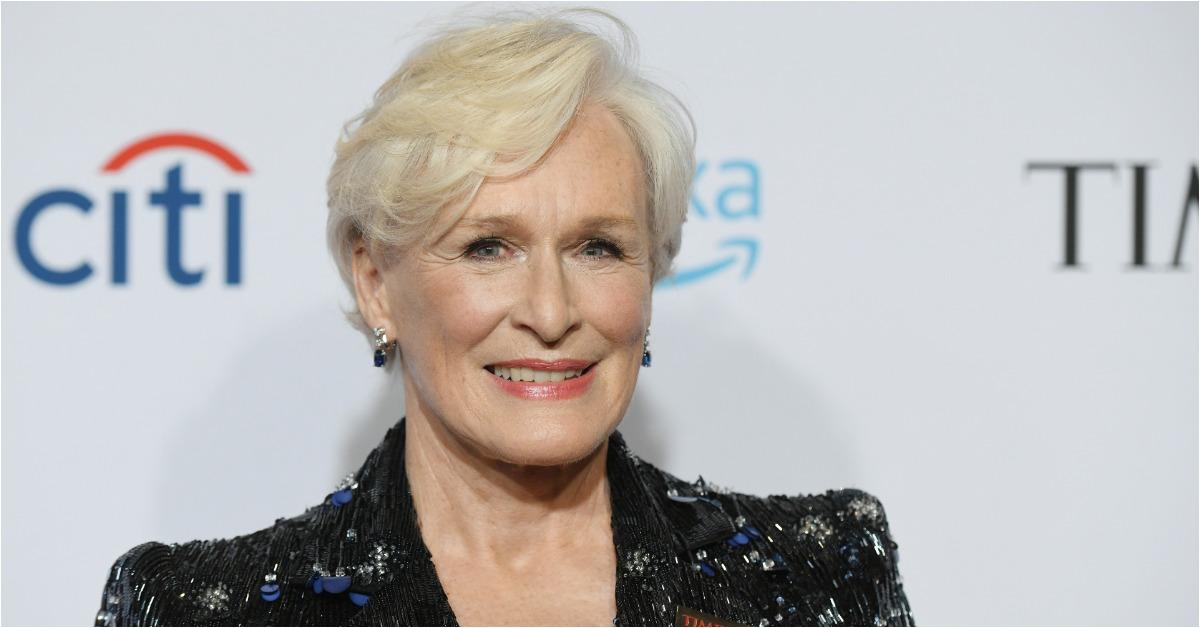 There have been multiple versions of Cruella de Vil over the years, but for many fans, Glenn Close is the original baddie that they can't imagine the movie Cruella without. But because the movie, which is on Disney Plus and in theaters, is a prequel introducing the shady character that we all love to hate, it's hard to imagine how the actress would fit in with the rest of the cast.
Unless, of course, she has some small cameo that doesn't allow her to reprise her role, but instead offers a little cheeky nod.
Article continues below advertisement
But will Glenn Close be in 'Cruella'?
Cruella stars Emma Stone as a younger version of the Disney villain. In the movie, she slowly becomes the antagonist fans got to know in 101 Dalmatians. Unfortunately, Glenn isn't listed on IMDb as a cast member of any kind in Cruella. That means she likely doesn't even have a cameo in the movie, so there's little chance of seeing her alongside the younger version of her character in the film.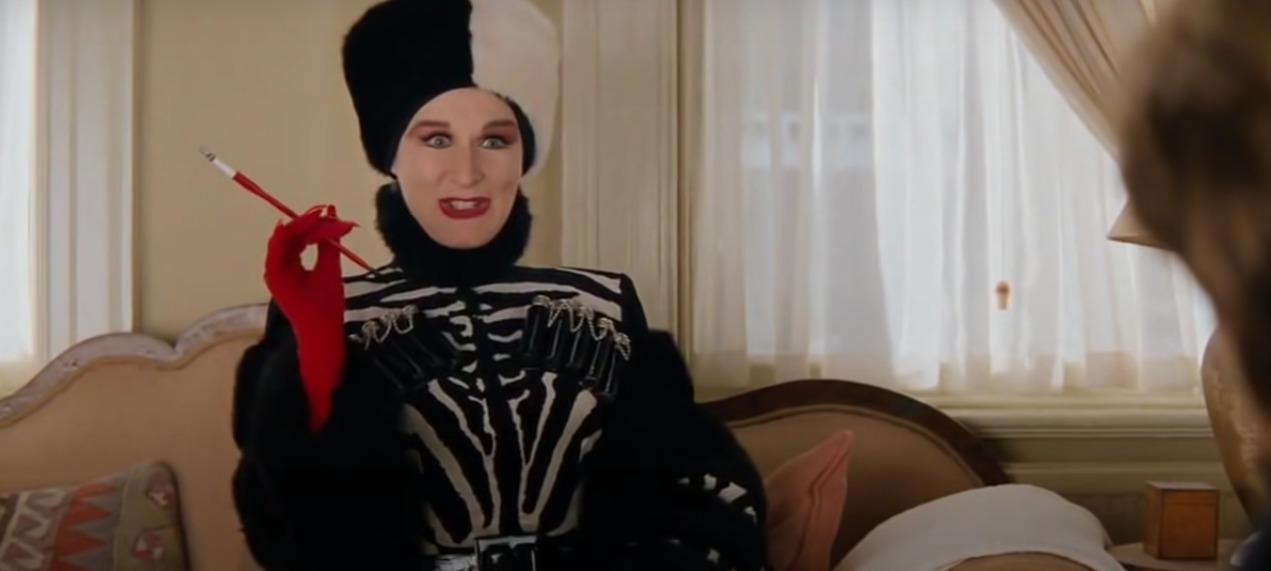 Article continues below advertisement
Glenn is, however, one of the executive producers of the movie, which makes total sense, given her iconic past with the title character. And in case you needed another reason to adore her as the OG Cruella, the star told Variety that she still has all of her original costumes from the 1996 movie.
So basically, Glenn can just recycle those amazing dresses and coats, should she ever be called on to reprise the role.
The new Cruella might be a little misunderstood.
Yes, Cruella feels no shame about killing a bunch of dogs for their fur. But as the *new* Cruella, Emma isn't prepared to admit she's a full-on bad girl.
Before she was forced to toughen up and became the super villain we all know and love, Cruella had a much more human side to her.
Article continues below advertisement
"This is a nature versus nurture story," Emma told Living Out Loud. "So what she would find [as] a weakness early on, what her mother would deem a weakness, was just her ability to hit the ceiling quickly, her volatility, and that becomes her strength through her creativity and her genius. This really is a movie about how your weaknesses do become your strengths, in a way."
Article continues below advertisement
There have been multiple versions of Cruella over the years.
Although many '90s kids see Glenn as the original Cruella, there have been other iterations of the Dalmatian-napping fashion designer over the years.
While multiple actresses have taken on the role of Cruella as her voice in animated series and movies, Victoria Smurfit played a live-action version of her on Once Upon a Time, and Wendy Raquel Robinson portrayed her in Descendants.
Article continues below advertisement
Glenn Close has mentioned wanting to be in another '101 Dalmatians' sequel.
She played Cruella in both 101 Dalmatians and the less-than-stellar 2000 sequel 102 Dalmatians, but Glenn has one last hurrah in mind for her version of the character. In May 2021, Glenn told Variety that she would be open to playing Cruella again if she could have her vision realized.
"I have a great story to make another Cruella with my Cruella," she told the outlet. "Cruella comes to New York and disappears down the sewers."
She didn't give any other details about her idea for her triumphant return or whether she is serious about the idea. But fans of her Cruella de Vil would watch any other movie starring Glenn as the villain.