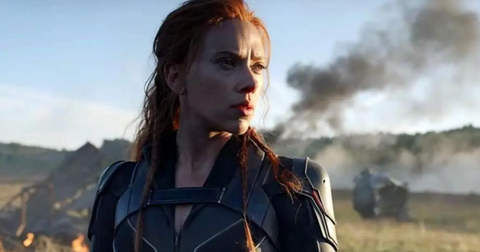 With Movie Theaters Closing, Is 'Black Widow' Coming to Disney Plus?
By Brittany Vincent

Apr. 15 2020, Updated 10:16 p.m. ET
If you're anything like most fans of the Marvel Cinematic Universe, you've been waiting for Black Widow's solo movie to finally debut this May. Well, you can thank the global coronavirus pandemic for the unfortunate decision Disney had to make recently to push the film back. While it was supposed to debut this May, it's now been postponed to a date that's yet to be announced. That means there's no definite time for when we'll get to see Black Widow unleash some serious butt-kicking.
Article continues below advertisement
With that in mind, many have been hoping for some sort of early release of Black Widow, like many other distributors have done with their films as of late since most cinemas across the country have been forced to shut down. Eager fans have been hoping (and being very vocal on social media about) that Disney would follow suit by putting Black Widow on Disney Plus early. It's a great idea, that's for sure, but does the idea hold any water? Could it actually happen? We're breaking it down for you.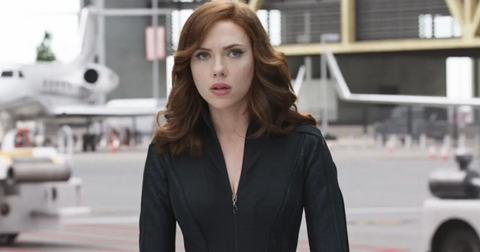 Article continues below advertisement
Is 'Black Widow' coming to Disney Plus?
Unfortunately, it looks like, even though it appears to be what just about everyone wants, there are currently no plans to release Black Widow on Disney Plus. Instead, it's been pushed back for another release date, though no one is quite sure of what that date actually is at present. So right now, while most of us are either sticking it out and serving the community at various jobs or practicing social distancing, we'll have to wait for the film to actually be released at some point.
But it should be very much worth the wait to go see Black Widow in theaters whenever all of this finally does blow over. The film will end up exploring more of Natasha Romanoff (Scarlett Johansson) and her past, as well as her relationship with "sister" and fellow agent Yelena Belova (Florence Pugh). There's a lot you likely still don't know about this member of the Avengers, and the movie is set to explore a lot of it, which is great news for fans.
Article continues below advertisement
Some distributors are opting to add their movies online, insteading of waiting for a theater release.
So why are fans demanding a Disney Plus release? Well, certain distributors already released some of their movies on VOD so people could rent them and enjoy them at home: The Hunt, for example, as well as Emma, since no one can venture out of their homes to do some cinema-hopping. The DC Comics film Birds of Prey will also be releasing on VOD early in the next week.
Article continues below advertisement
Right now, however, we've just got to keep the dream alive. COVID-19 will hopefully subside in the coming weeks and we'll get to see Black Widow at some point. Two things to look forward to at the very least, right? We've just got to see more of Nat as soon as possible.