What to Know About Emily Beecham, the Latest Addition to Disney's 'Cruella' Cast
Emily Beecham is the newest addition to Disney's live-action 'Cruella' cast — here's everything you need to know about the British actress.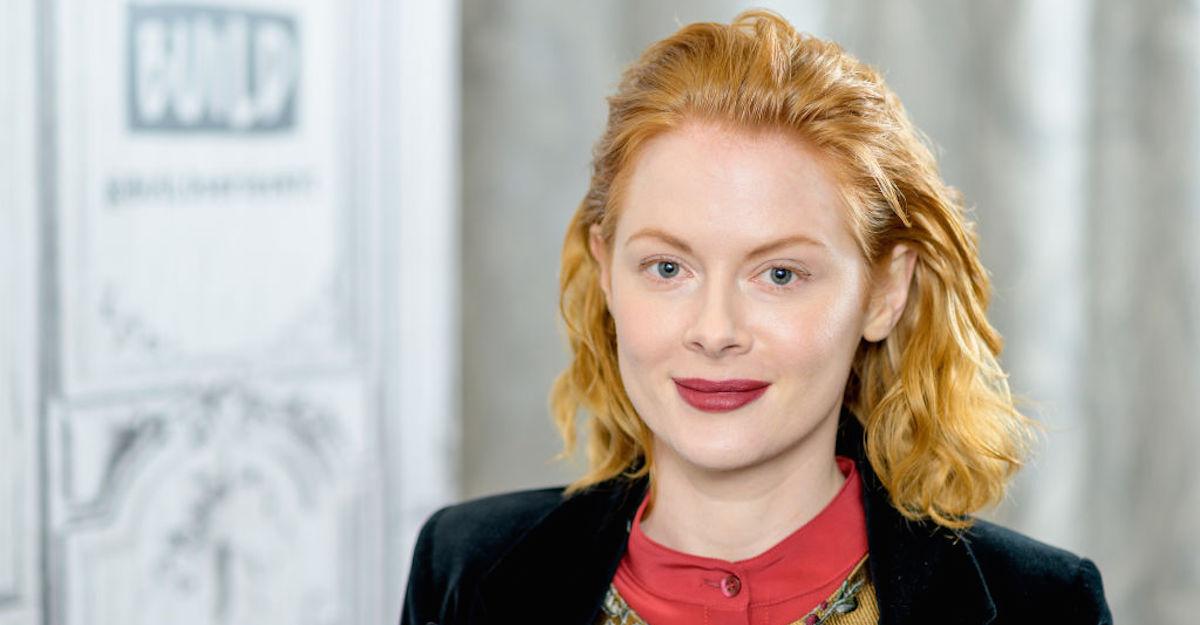 When Cruella de Vil comes to mind, you most likely either think of a bony, nightmare-inducing cartoon woman or a middle-aged (but still fabulous) Glenn Close. Now, though, Disney is creating a live-action prequel to the film series, and they just cast Emily Beecham to act alongside Emma Stone, who will be playing the titular character.
Article continues below advertisement
And if you aren't already familiar with the England-born actress, Emily Beecham, we've done a little digging — here's absolutely everything you need to know about the soon-to-be Cruella actress.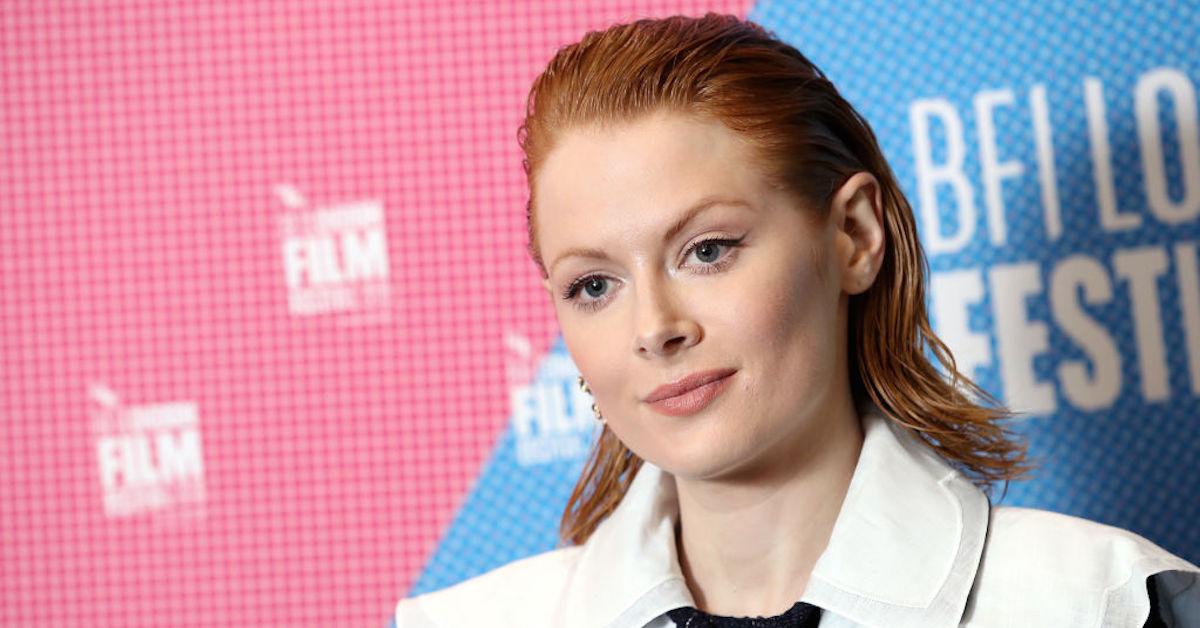 Article continues below advertisement
The 'Cruella' actress was born in Manchester, England.
Emily was born on May 12, 1985, in Manchester, England, according to IMDB. Her mom hails from the U.S. (Arizona, to be exact), and her father was born in Lincolnshire, England. Therefore, Emily was born into dual citizenship, and at only 21 years old, the redhead landed her "breakout" role in the show Afterlife, playing the role of Sash. Later, she was also cast in a TV mini-series called Bon Voyage.
There isn't much information available regarding what inspired or jump-started Emily's acting career, nor do we know if Emily started auditioning at a young age. However, we do know that Emily is a Taurus, and according to Your Tango, Tauruses make for some of the best actors. It's no wonder her theatrical pursuits were ultimately successful.
Article continues below advertisement
Emily is no stranger to film acting.
In addition to appearing in various TV series, including The Street, Merlin, Silent Witness, The Musketeers, The Village, and Into the Badlands, Emily has worked on a wide range of extremely well-regarded films. She played the role of Lulu in Art Is back in 2013, and Dierdre in The Coen Brothers' Hail, Caesar! back in 2016.
Article continues below advertisement
If neither of those flicks rings a bell, there's a chance you saw her in Daphne as the eponymous Daphne, or as Hannah in Berlin, I Love You. At the moment, she's currently working on Sulphur and White, Tortoise, Cruella, and Outside the Wire, all of which are currently in post-production.
Article continues below advertisement
Emily Beecham's personal life (dating and net worth):
As of June 2019, Emily appeared to be dating Max Befort, a 29-year-old German-born actor who has appeared in a variety of well-regarding productions, including Denial (2016), Trautmann (2018), and Romeos (2011). It's unknown if Emily and Max are still dating, but if they are, we wish them the best! Let's face it: those two are seriously adorable together.
Financially, things appear to be going well for Emily. According to The Celebs Closet, Emily's net worth in 2019 amounted to approximately $1.3 million, which is certainly impressive for a new face in Hollywood. And with a Disney movie on the way comes even more financial success.
Article continues below advertisement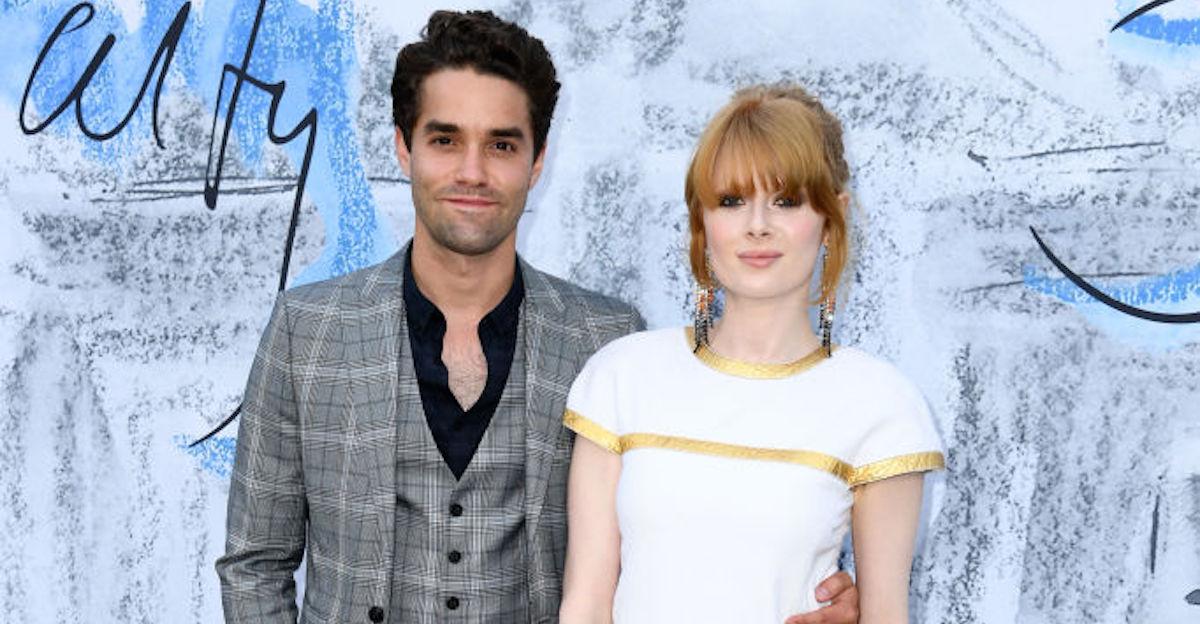 What to know about the new 'Cruella' movie:
Aside from Emma Stone landing the role of Cruella, and Paul Walter playing Joel Fry, a large majority of casting hasn't been announced yet. Emily's role hasn't been confirmed yet, according to Deadline, and although we know Emma Thompson has been cast, we don't know who she is playing. The anticipation is seriously killing us.
In addition to the roles of Cruella and Joel, we also know the film is a prequel, telling the story of Cruella before her dog-hunting days. Spooky.
We weren't dying for a new live-action Disney movie after Lady and the Tramp was released late last year, but Cruella certainly sounds enticing. Until Emily's role is solidified, though, nobody really knows what to expect... with an expected 2021 release date, though, we have quite a bit of waiting to do.