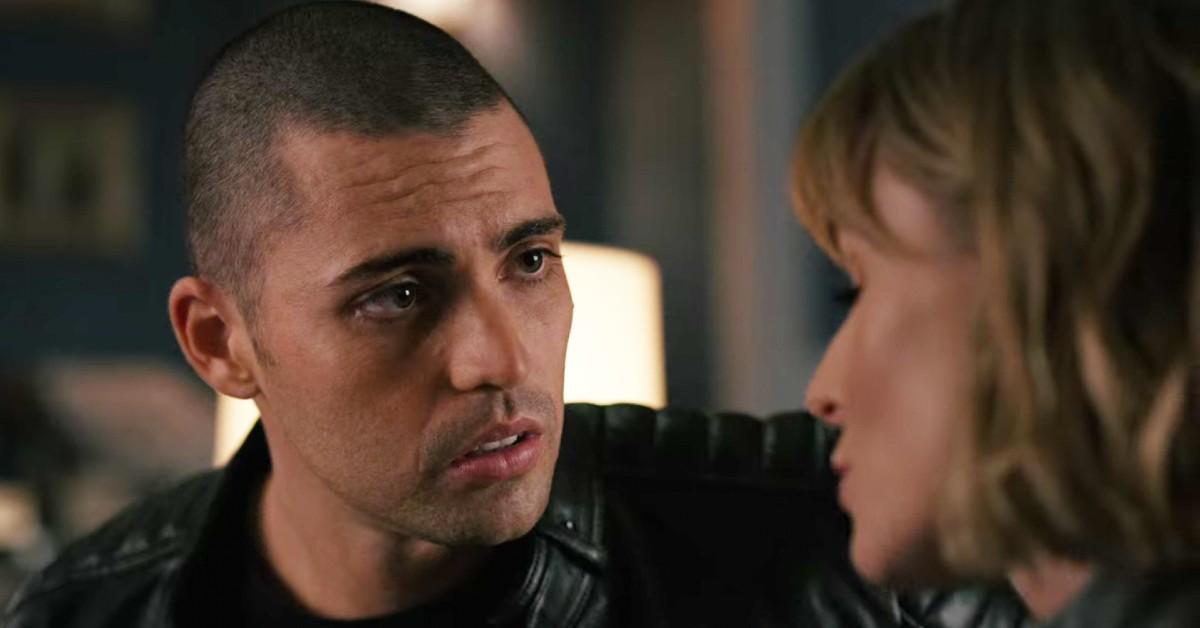 Who Is Bad Boy Sexy Rexy in Netflix's Satirical Thriller Series 'The Woman in the House'?
Spoiler alert: This article contains spoilers for The Woman in the House Across the Street From the Girl in the Window.
Who doesn't love a bad boy? With his leather jacket and rough exterior, it's not surprising that the mysterious "Sexy Rexy" has a soft, sensitive heart. Did he threaten Kristen Bell's Anna — an alcoholic and ombrophobe divorcée — with a butcher knife? Well, yes, but that's besides the point.
Article continues below advertisement
Rachel Ramras and Hugh Davidson's satirical thriller series The Woman in the House Across the Street From the Girl in the Window — which sees Kristen Bell and Will Ferrel as executive producers — boasts a female lead who chooses to engage in unhealthy escapism rather than deal with her own depression and grief, as her 9-year-old daughter was brutally murdered years prior. Spending her days sipping on an endless supply of red wine while staring out her living room window, spying on her handsome new neighbor, she (inevitably) witnesses a murder.
In case you're unaware, as many people are, the Netflix miniseries is supposed to be a spoof on films like 1954's Rear Window, 2021's The Woman in the Window, and other domestic thriller movies.
Anna becomes consumed with the bloody murder of a woman she believes she witnessed, despite everyone around her, including the police, telling her it was near-impossible. After doing some internet sleuthing, she comes across the Instagram account of "Sexy Rexy." Who is he, and how does he fit into the storyline? Let's discuss the suspect.
Article continues below advertisement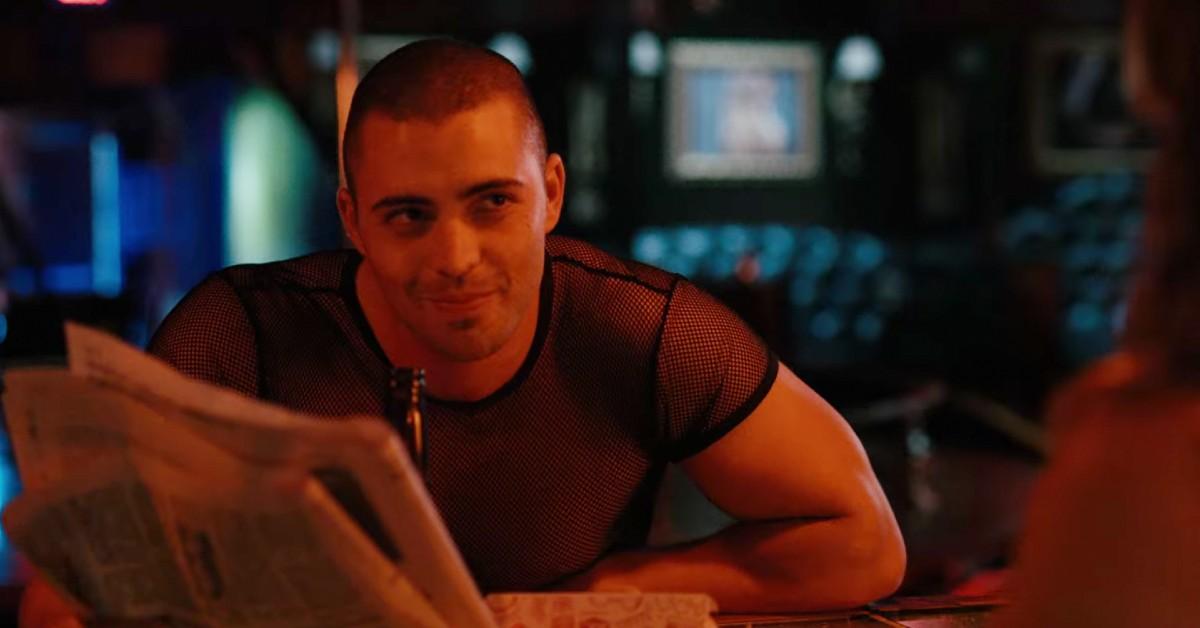 Who is Sexy Rexy?
The woman Anna witnesses get killed was her new neighbor Neil's (Tom Riley) girlfriend Lisa (Shelley Hennig), a snobby flight attendant. After doing some digging, she discovers that Lisa wasn't exactly who she said she was. See, "Lisa" — who's real name is Chastity — lived a secret double life. Neil never knew that his girlfriend was actually a bartender at a strip club, which was where she met "Sexy Rexy," a Magic Mike-style stripper who comments on all of her Instagram posts.
Article continues below advertisement
Chastity had come up with an elaborate plan to scam rich men, many of them old, and needed Rex's help to pull it off. With her undeniable intelligence and sensuality, Lisa lured in naive elderly bachelors, dated them, and proceeded to ask for financial help when her "brother" — aka Rex — was diagnosed with a rare form of blood cancer. Telling these gullible men that Rex was dying and in need of an experimental treatment that insurance refused to cover, her wealthy boyfriends would shell out tens of thousands of dollars without flinching.
Thinking she was working with Lisa/Chastity, Rex finds Anna and threatens her after she made a "sexy" Instagram account and requested to follow him. "Chastity could always find some poor sucker in the obituary section [of the local newspaper]," Rex tells Anna.
Article continues below advertisement
The duo scammed many men, splitting the hefty cash earnings — which were put in a bank account under Rex's name. But when Lisa's next victim was Neil — a widower with a young daughter — Rex felt uncomfortable considering there was now a child involved. Unsurprisingly, Lisa then ghosted Rex.
In a juicy twist, Rex wound up being an overly-trusting teddy bear — one who makes a mean French omelet.
Article continues below advertisement
Who plays Rex?
We'd agree that Rex is indeed quite sexy. The character is portrayed by up-and-coming actor Benjamin Levy Aguilar. If you're looking to experience more of his handsome face and acting chops, you can watch him in Fox's Kim Cattrall-led 2020 dramedy series Filthy Rich — which was canceled after its freshman season. He's also made appearances in 2019's romance film Before the Dawn and Chicago PD.
Until Benjamin lands more gigs, we'll be watching his Woman in the House scenes on repeat.
All eight episodes of The Woman in the House Across the Street From the Girl in the Window are currently available to stream on Netflix.