Can You Tell if Someone Screenshots Your Instagram Story or Disappearing Photo?
Instagram does indeed notify you if someone screenshots your disappearing photo, but not your story. Get all the details on it here.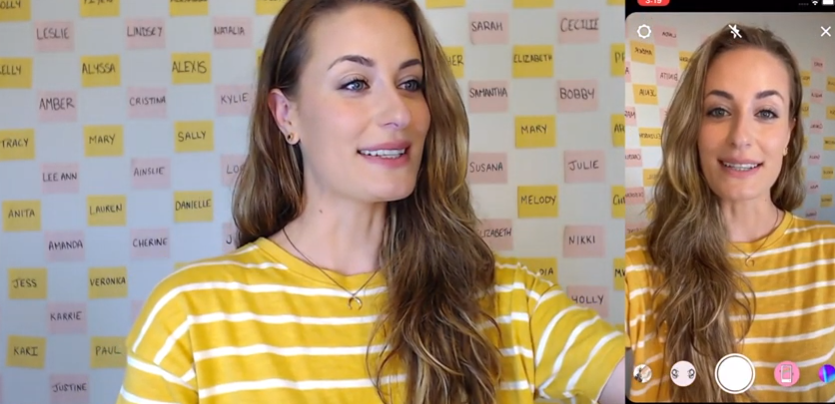 When Snapchat first burst on the scene, there were plenty of people very happy about the prospect of sending photos to folks they were talking to without fear of them being saved. Then the screenshots started happening. Then Snapchat implemented a notification that let folks know when their messages were screenshot, and it wasn't long before other social media apps put in similar functionalities. So does Instagram notify you when someone screenshots a story or disappearing photo?
Article continues below advertisement
Nope, Instagram does not notify users when you screenshot a story.
The Facebook-owned social media giant has become a mainstay of hopeful influencers and celebrities all over the world. Everyone and their mother has an Instagram account nowadays and it's not hard to see why: the user interface is pretty slick, it's got a ton of features that extend far past just sharing photos: DMs, Reels, and stories and even a heavily featured web interface has shown how much IG has evolved over the years.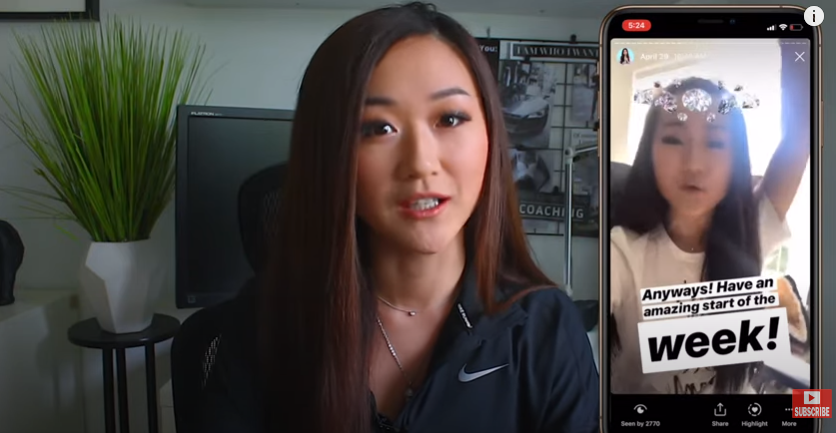 Article continues below advertisement
It's also a testament to how much the platform and its developers are willing to borrow from the successes of other platforms to keep their users rocking Instagram more than the competition.
So when IG started lifting some of Snapchat's features like filters and disappearing photos, they needed to go all the way with it.
So if you're DM'ing someone in Instagram and send them a disappearing photo that is set to expire after the sendee views it, IG will give you a little starburst icon in the chat to let you know that it was screenshot.
Does the same apply to stories? Unfortunately no, it does not, despite the fact that there are tons of people who believe that this is the case.
Article continues below advertisement
Instagram does notify you of who has seen your story, however. So if you post something to your story that you didn't want screenshot, then you'll have to go through the list of people who've watched it to narrow down your list of suspects.
If you don't want someone seeing something you're recording or posting, then a good rule of thumb is to not post it or just use another feature.
Article continues below advertisement
You can share "private stories" using the Close Friends option.
Let's say you're going on a vacation and want to share everything that's going on with just a select group of people who you trust not to screenshot your stuff or don't care if they do, then what you're going to want to do is create a list of "Close Friends." When you're posting a story, then you've got the option of just posting it to that list of "close friends" instead of all over your Instagram for everyone to see.
This is a pretty helpful tool especially if you've got yourself a public Instagram. Maybe not everybody needs to see you twerking on a table in Las Vegas after a particularly scandalous weekend, but there are some close friends of yours who would get a kick out of seeing you in some of your wilder and more vulnerable moments.
Article continues below advertisement
How can you view Instagram stories privately?
Let's say you want to creep on someone's Instagram story without them knowing you watched it? There could be any number of reasons for you wanting to do this (cough, creeping on an ex, cough, cough).
If you're on a computer, then you could head on over to storiesig.com. Then you just manually input the handle of the person's story you want to creep and you'll be able to see it.
Article continues below advertisement
If you want to do it on an iPhone or Android phone, then you could do the same thing: if you've got the Chrome browser installed on your phone if you hit options and "Request Desktop Site", Safari has the same functionality on the iPhone. Then you could go to stories.ig and do the same thing (however the site is known to crash randomly, so use with caution.)
Or you could install the iPhone app Story Reposter. Log into your Instagram account and search for the person you're trying to creep on.
As long as you haven't been blocked, you can view their account. If you have been blocked, you can always go the "Finsta" route and just create a burner IG account to browse the public profiles of whoever you're trying to creep on.