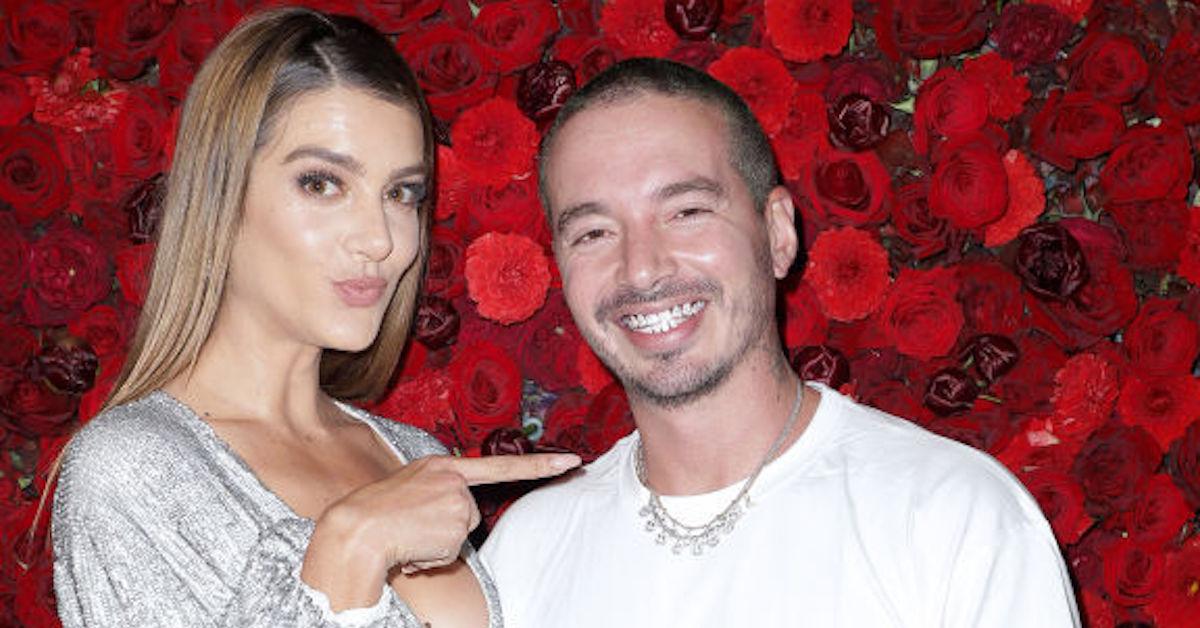 From Papi to Papá: J Balvin Is a Dad!
Congratulations are in order for Colombian singer J Balvin, 36, and his girlfriend, the Argentine model Valentina Ferrer, who welcomed a baby boy on June 27, 2021.
Article continues below advertisement
The new mom confirmed the news on her Instagram page July 1, with a black-and-white photo of her hand holding an adorable baby foot. "Four days of the best love," she wrote in the caption.
Article continues below advertisement
J Balvin is now a father!
Valentina and Balvin revealed to Vogue Mexico that the couple were expecting back in April 2021. The Latin Grammy winner and former Miss Universe Argentina appeared on the cover of the magazine, with the "Mi Gente" singer standing behind and obstructed by Valentina, wrapping his arms around her pregnant belly.
"As long as I think of [the pregnancy] as something natural that flows, and not about how much time I have left or if I'm going to gain weight or not gain weight, but rather keep living day to day, that has helped me a lot," the former beauty queen shared with Vogue in Spanish.
Article continues below advertisement
Valentina also revealed that she doesn't plan for motherhood to get in the way of her modeling and acting career. "I want to have something that I like a lot, that will be my passion," she said in her first language, "and to be able to raise my children and work."
Article continues below advertisement
What is J Balvin and Valentina's baby's name?
In May, Balvin revealed to Entertainment Tonight that the couple were expecting to welcome a baby boy into their family, which already includes four-legged friend Enzo.
"I'm going to be his best friend," he said to reporter Keltie Knight of his plans for fatherhood. "That's what I want to be, yeah."
While promoting his new documentary, The Boy From Medellin, the "Con Altura" artist opened up about the things that scared him about becoming a parent. "It scares me the fact that it's another life," he said to ET. "And sometimes, we know life is so challenging that sometimes you feel that you cannot put up with yourself and how [are] you going to help your kid be stronger, better than you?"
Article continues below advertisement
On June 27, the new dad tweeted, "Querido Rio," which translates to "Dear Rio," and fans believe that Rio is the name the couple chose for their firstborn after the musician revealed they were thinking of using it in an interview with Hola USA.
Article continues below advertisement
How did Valentina and J Balvin meet?
After a string of unsuccessful relationships, the reggaeton artist got serious with the Argentine model in 2020, when the two appeared together for the first time at the Grammy Awards where she accompanied him on the red carpet.
But J Balvin and Valentina Ferrer had actually met on the set of one of his music videos. In "Sigo extrañándote," Valentina plays J Balvin's wife and the mother to their young daughter, a fictional situation that is definitely imitating real life these days.
We can't wait to see more of this adorable family and wish Valentina and Balvin all the best in this new chapter.