J Balvin's New Song "Dorado" Is Inspired by McDonald's and the Latinx Community (EXCLUSIVE)
In an exclusive interview with 'Distractify,' J Balvin talks about his new song "Dorado" and the inspiration behind his McDonald's musical act.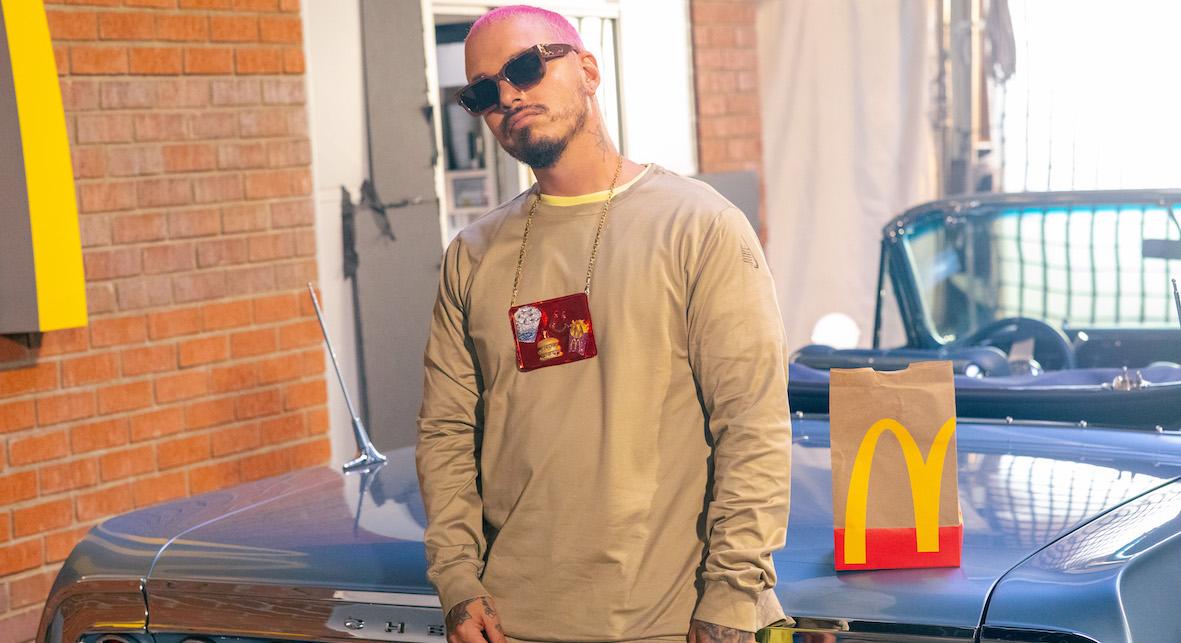 Latin superstar J Balvin is taking his McDonald's collaboration to the next level.
After the launch of his popular meal — Big Mac (sans pickles), fries (with ketchup), and an Oreo McFlurry — the "Un Dia" artist is releasing a song, or as he calls it, a "musical act," with the fast-food giant to celebrate the Latino gang.
Article continues below advertisement
Released on Nov. 19, "Dorado" is inspired by J Balvin's last album "Colores" and the golden arches themselves. In an exclusive interview with Distractify, J Balvin opened up about his long-standing love of McDonald's, the inspiration behind the song, and his plans for 2021.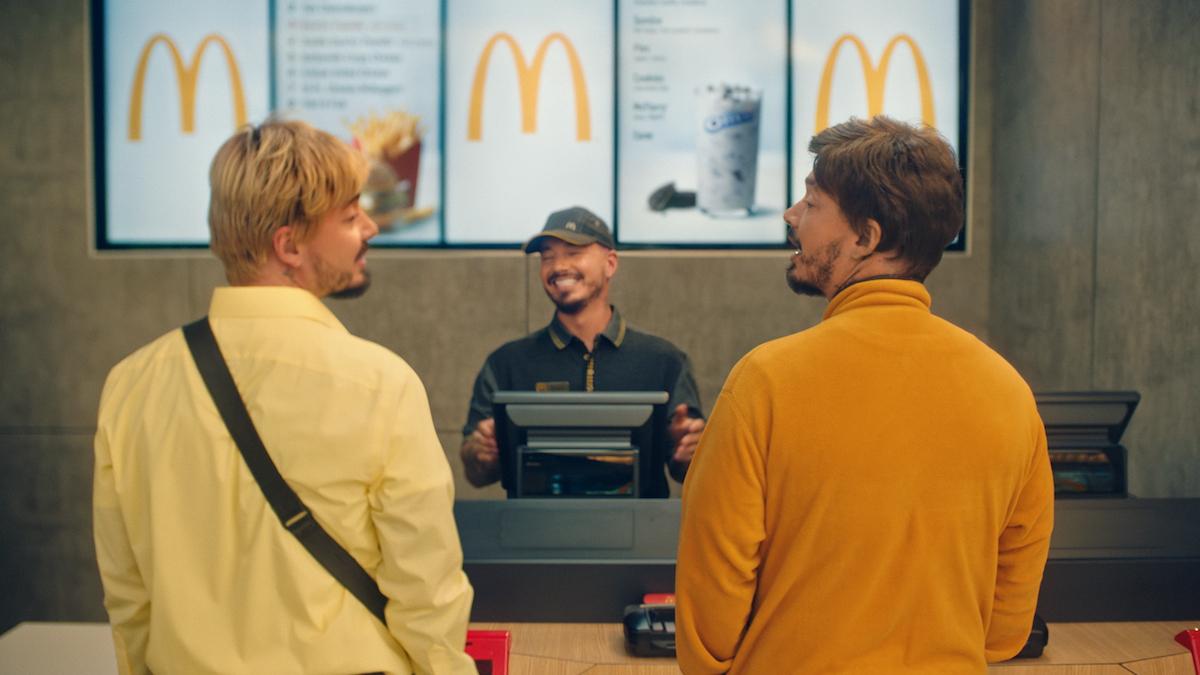 Article continues below advertisement
J Balvin's song "Dorado" celebrates Latinos from every walk of life.
Growing up in Colombia, J Balvin vividly remembers seeing McDonald's in movies and on TV, so when he got the offer to collaborate with McDonald's, it was a dream come true.
"I'm still like, 'Woah,'" Balvin said of the partnership. "I'm really honored to be the first Latino to make this collab with McDonald's. It's really special. I grew up with McDonald's and every time I'm on tour, we're huge fans and we always stop by and get McDonald's."
As expected, simply creating a meal was not enough for Balvin, who jumped at the chance to release a song that was not only inspired by the McDonald's logo but the Latinx community around the world.
Titled "Dorado," which translates to "golden" in English, the anthem and accompanying video will show Balvin playing different characters that represent and celebrate Latinos from all walks of life.
Article continues below advertisement
"Tenemos la gente contenta / porque donde hay un Latino, hay fiesta," Balvin sings, which translates to, "We have the happy people / because where there is a Latino, there is a party."
During the one-minute "musical act," as Balvin called it, fans will watch as the reggaeton star transforms from a basketball player to an older man to a McDonald's worker and back to himself waiting for his order in the drive-thru.
Article continues below advertisement
"We want to uplift the community... I want them to feel proud to be Latino, proud to be a part of the Latino gang," Balvin said of the song. "Even though I feel like I'm a global citizen, we want to celebrate the Golden Arches... so that's why we called it 'Dorado,' you know, the golden flavor."
However, Balvin made it very clear that anyone can enjoy "Dorado," adding, "even if you're not Latino... feel the vibe and absolutely enjoy."
J Balvin breaks down his McDonald's meal:
Just like the artist, the J Balvin meal is one-of-a-kind. Instead of a go-to drink, Balvin opted for a McFlurry to accompany his Big Mac (sans pickles) and fries.
And while he understands the frustration linked to McDonald's and its seemingly always-broken ice cream machines, it was a no-brainer.
Article continues below advertisement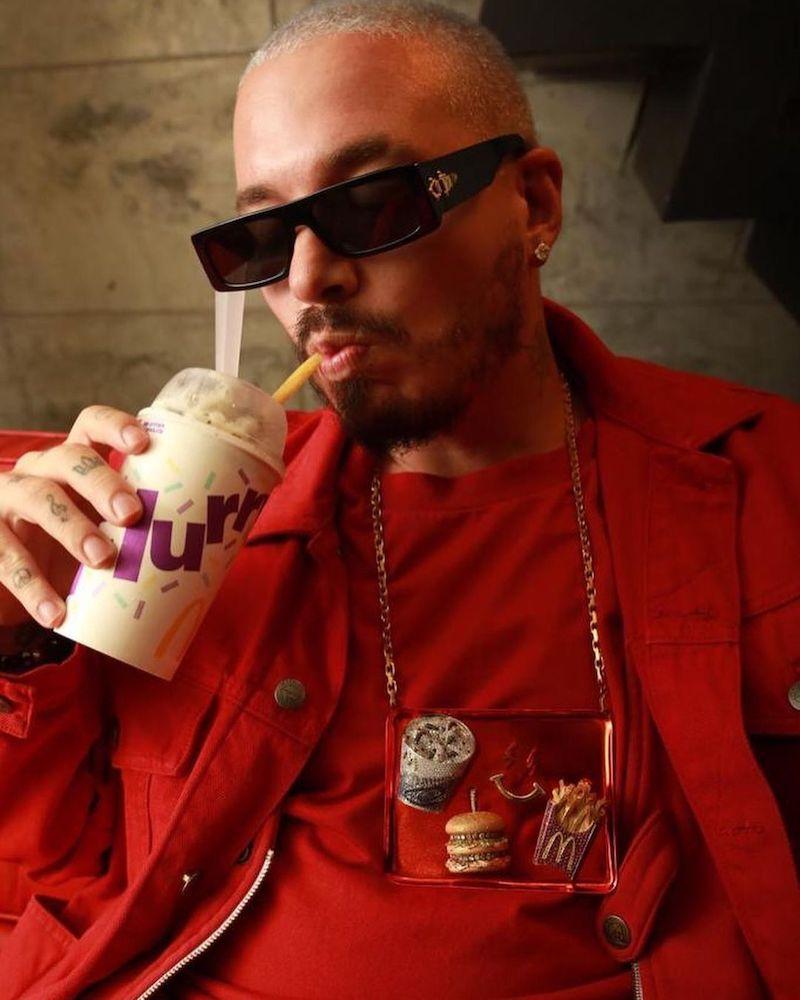 "It's a privilege to have a McFlurry," Balvin said between laughs. "I really love a McFlurry so that's why I put it in my meal and if I go to one place and it's broken, I go to another one."
As for his decision to remove the pickles from the Big Mac, Balvin simply said, "I just don't like pickles. I don't like the flavor... I just don't like it. I got to be real."
Article continues below advertisement
This collaboration is just the latest milestone for Balvin, who has skyrocketed to the top of music charts and the world stage since his breakout hit, "Mi Gente."
Looking ahead, Balvin is not rushing into anything and has no live performances lined up for 2021.
"Let's wait until the vaccine is ready and then go back to touring," he said. So, in the meantime, we will be eating our J Balvin meal and listening to "Dorado" on repeat.
Listen to "Dorado" on the McDonald's app here.