Do Marlo Hampton's Nephews Still Live With Her After She Kicked Them Out on 'RHOA'?
Marlo Hampton sent her nephews, Michael and William, to live with another relative on 'RHOA.' Do they live with her again?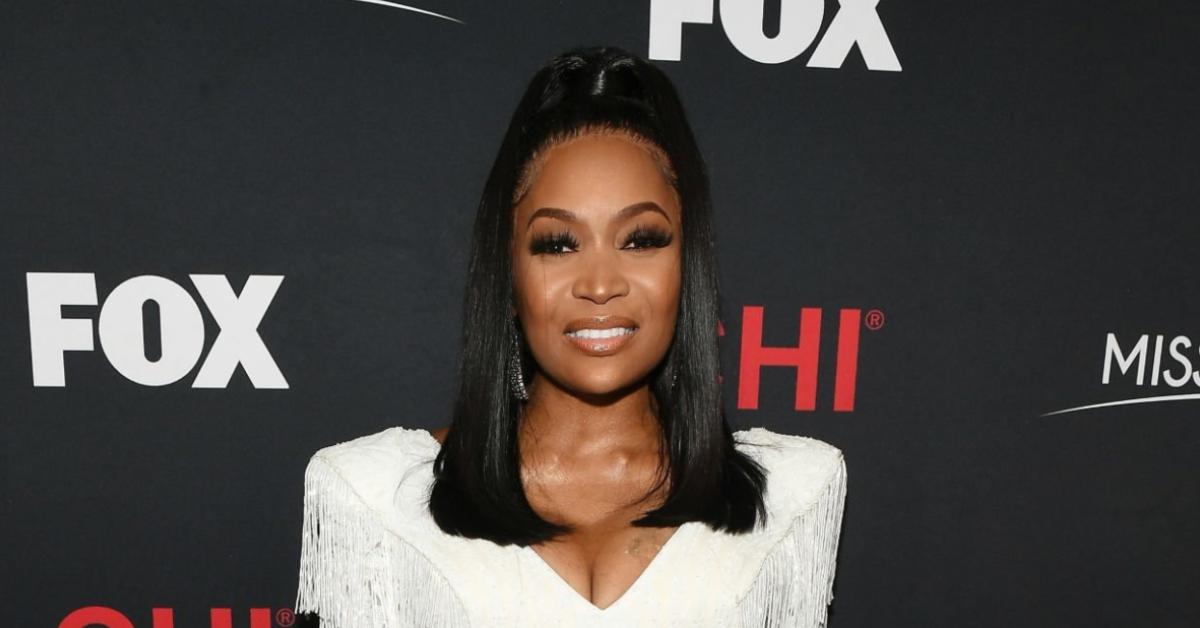 While Marlo Hampton has been an on-and-off part of The Real Housewives of Atlanta since Season 4, her recent promotion to a full-time peach holder allowed fans to see more of her life outside of the group.
When Marlo first appeared in Season 14, she opened up about her experiences as a businesswoman and "muntie" (mom/auntie). She coined the phrase when she took custody of her nephews, Michael and William. Despite not having any children of her own, Marlo decided to step in for her oldest sister, who has bipolar depression and schizophrenia.
Article continues below advertisement
After three years of being with William and Michael full-time, Marlo became burnt out with raising the boys alone. Eventually, the tension was so severe that she kicked them out of her house. But did Marlo's nephews leave her home for good? Here's what we know.
Article continues below advertisement
Does Marlo have her nephews again?
In Season 14 of RHOA, Marlo explained her choice to kick her nephews out. She said she became frustrated after the boys neglected to clean up after themselves.
Marlo felt her nephews would benefit from staying at her younger sister Crystal's house for 30 days. The time apart not only gave Michael and William time to spend with Crystal's four children but also gave Marlo the break she needed.
Once she sent her nephews to stay with her sister, Marlo continued filming RHOA and hosted a cast trip to Blue Springs, Ga. However, the Le'Archive CEO seemingly returned to her "muntie" duties when the 30 days ended.
Article continues below advertisement
Marlo, Michael, and William reunited in time for the summer. In June 2022, they went to NYC together, and Marlo also took them to Houston later that month to celebrate Michael's birthday.
Article continues below advertisement
Marlo's 'RHOA' co-stars disagreed with her choice to send her nephews with her sister.
Although Marlo believed she had her nephews' best interest in mind when she sent them to Crystal's, her co-stars didn't feel the same. Sheree Whitfield said on the show that she couldn't fathom "taking a break" from her three kids as a single mother. Additionally, Kandi Burruss and Kenya Moore felt that Marlo's actions could have triggered any abandonment issues the boys might have.
"It's adding to their trauma," Kenya shared on the show.
Article continues below advertisement
Despite taking a break from them, Marlo said her nephews have played a significant role in how she deals with the RHOA cast. She shared that she's been a little less shady this season because she has them to think about.
"It's just knowing that someone loves you; they depend on you. And a lot of my decisions I make, I put them first now," Marlo told Insider in May 2022. "When I'm with the girls, I'm like, 'Oh, I would probably pop Kenya right in her lip. It's like, 'Nah uh uh, you got Michael and William. Can't pop her in her lip.' But they just make you think before you react on a lot of things."