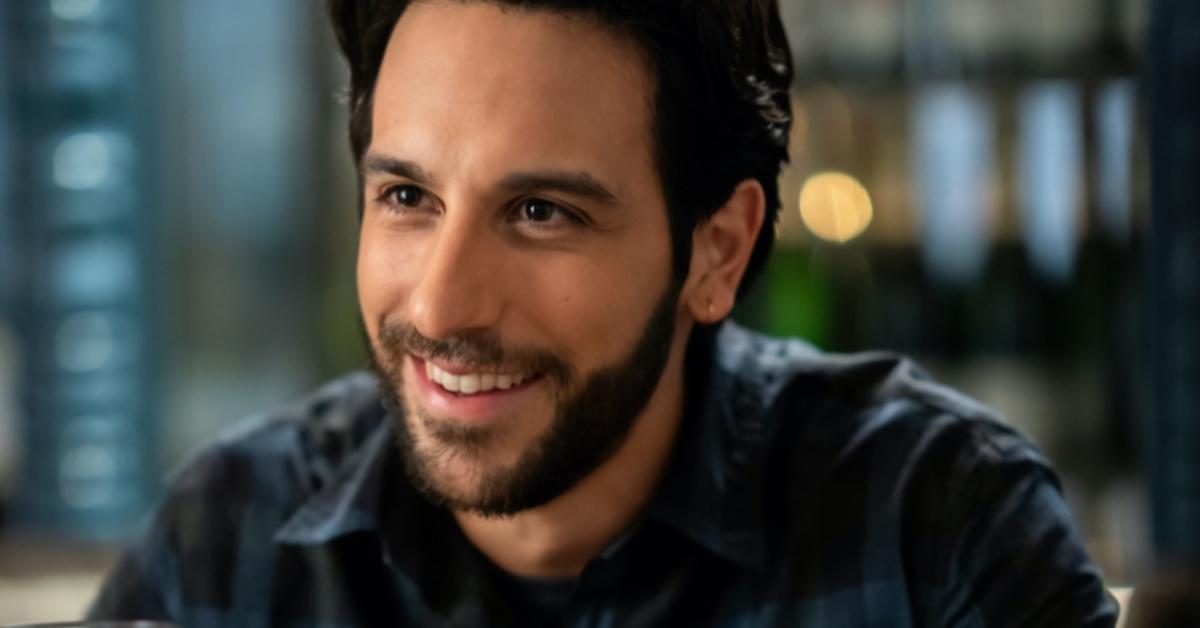 Season 1 of 'The Flight Attendant' Is Pure Chaos — Does Max Make It out Alive? (EXCLUSIVE)
Spoiler alert: This article contains spoilers for Season 2 of The Flight Attendant.
Season 2 of The Flight Attendant kicked off with a two-parter on April 21, 2022, offering a glimpse into Cassie Bowden's (Kaley Cuoco) latest trials and tribulations.
The first season of the HBO Max thriller captures the sassy flight attendant's manic quest to solve businessman Alex Sokolov's (Michiel Huisman) mysterious murder — which occurred on the night of their date. But things in Season 1 are equally twisted for side characters Max (Deniz Akdeniz) and Ani Mouradian (Zosia Mamet).
Article continues below advertisement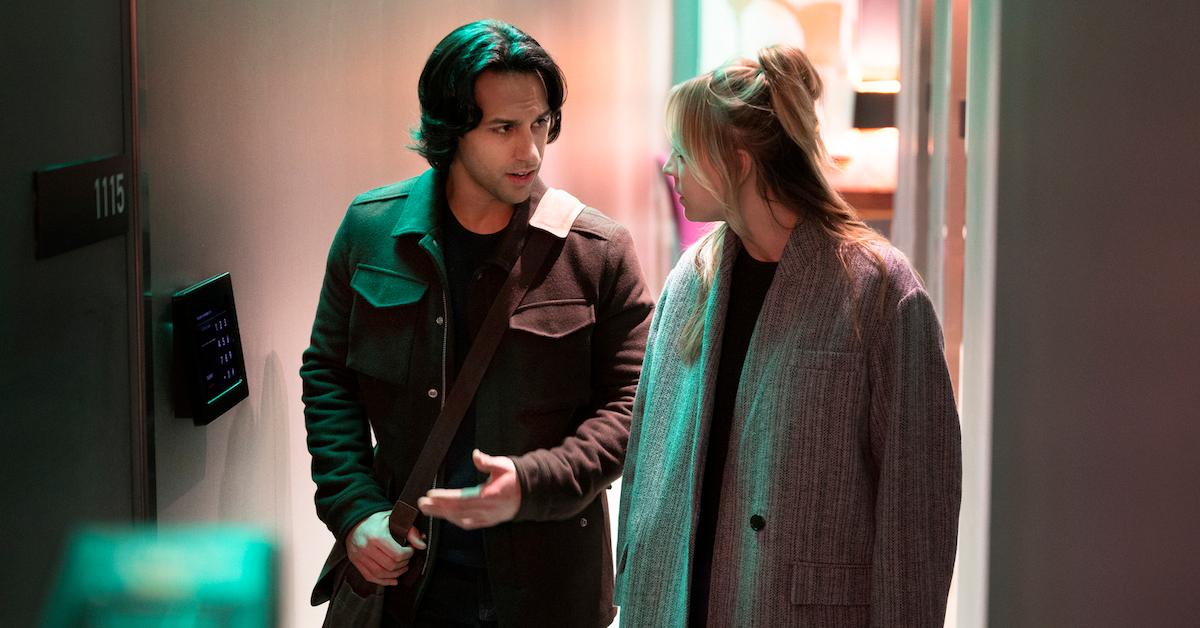 Does Max die in 'The Flight Attendant'?
Season 1 of The Flight Attendant throws just about every character into the deep end. Take Max, Ani's not-quite-boyfriend, who almost loses his life while on a mission to help Cassie.
In Season 1, Episode 5, Max embarks on an adventure to help Cassie carry out a break-in, do some next-level sleuthing, and dig up further details on the circumstances surrounding Alex's passing. The endeavor doesn't quite yield the desired results.
Article continues below advertisement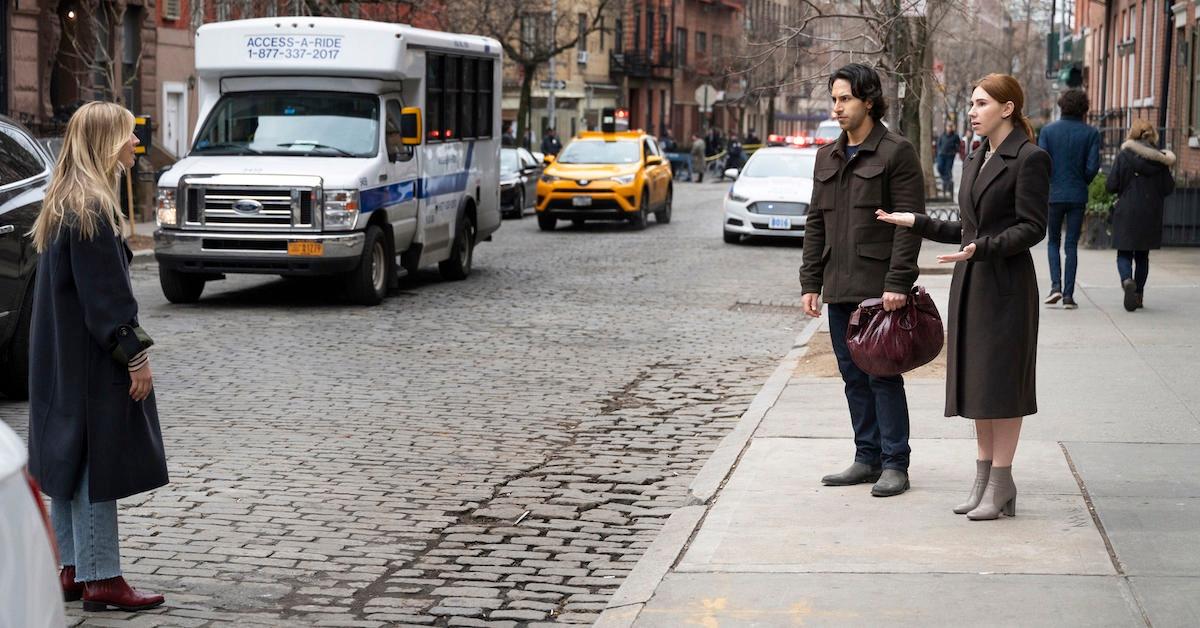 At one point in Season 1, Episode 5, Miranda Croft (Michelle Gomez) gets brought in. She manages to get into Alex's computer, only to wreck the whole thing. Cassie and Max change tack, heading over to the Lionfish warehouse to hack into the servers.
Article continues below advertisement
Things soon take a turn for the worse. Cassie and Max are left with no choice but to run for their lives. Max gets hit by a car soon after they make it out of the warehouse. Deniz Akdeniz, who plays Max, and fans alike were all worried the car accident could have been the end of Max. Deniz spoke exclusively with Distractify about how he felt.
Article continues below advertisement
"When I was reading the scripts, Max getting hit by the car could have easily gone, 'Oh, and he didn't wake up,'" Deniz revealed exclusively to Distractify. "So, getting the new scripts and going, 'Oh, fantastic. He does. And he's fine,' was very relieving and very exciting because I was having way too much fun with these people during the show. I didn't want it to end by him dying from some random person hitting him with a car."
Even though he survives, Max's accident drives a wedge between Cassie and Ani.
Max reappears in Season 2 of 'The Flight Attendant.'
Season 2 finds Cassie enjoying a new stage in her life. Not only has she quit drinking, but she also has a new boyfriend. Having made significant changes to her lifestyle, she is ready and eager to keep her CIA side-hustle while continuing to work as a flight attendant.
But Cassie is far from the only character in The Flight Attendant whose life has seen significant improvements. Take Ani, the genius lawyer whose life Cassie almost wrecked in Season 1.
Article continues below advertisement
In Season 2, Ani and Max are still dating. In fact, if an engagement ring is anything to go by, they might be about to dial things up a notch. It's quite the change from Season 1, when Ani insisted she hated labels too much to call Max her boyfriend. Needless to add, Ani and Max continue to help Cassie — occasionally exacerbating the extent of the havoc she causes.
Article continues below advertisement
Max survives the Season 2 premiere of 'The Flight Attendant.'
Max heroically soldiers through the mind-blowing events captured in the Season 2 premiere of The Flight Attendant. However, Max has plenty more obstacles ahead of him. "Max is the punching bag of the show, to be honest," Deniz joked.
"So, if there's any danger, it's going to be going through Max. This season, fans should be very concerned for Max's safety, as always, because if something bad's going to happen, Max is definitely going to be at the end of the stick, unfortunately."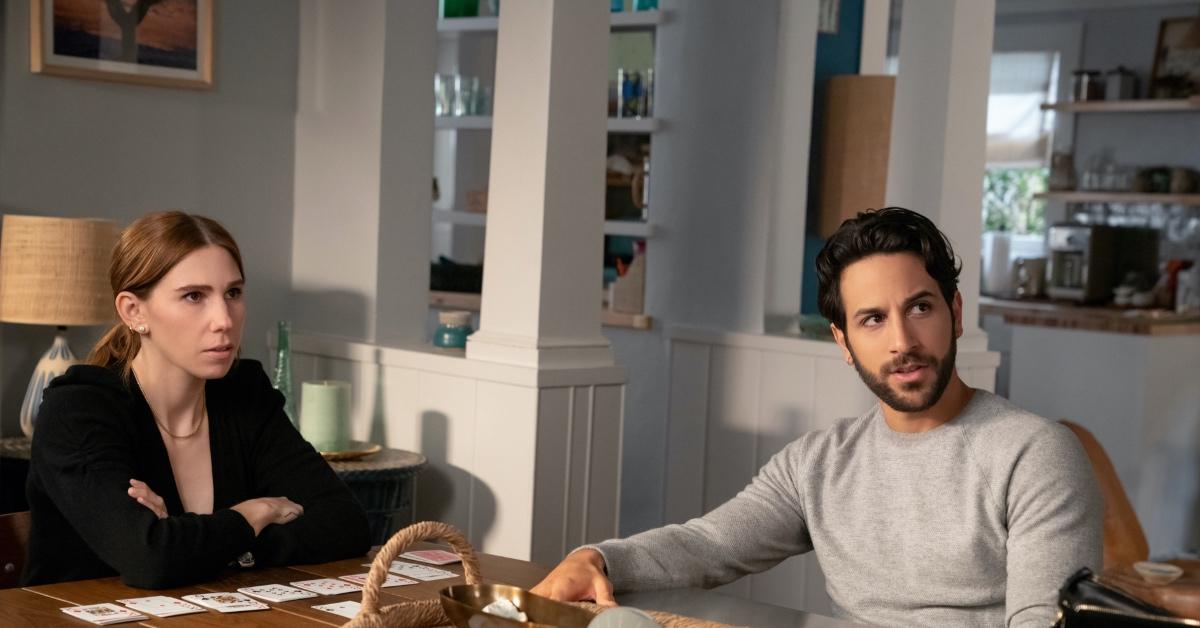 There are some upsides to this, though! "It's fun to play [this part]," Deniz reveals, "Because you get to participate in a lot of these action sequences and whatnot. As long as everyone keeps rooting for Max, it's good times."
New episodes of The Flight Attendant become available on HBO Max every Thursday.
Reporting by Jamie Lerner