'The Flight Attendant' Season 2 Review: Soul-Searching in Style
Season 2 of 'The Flight Attendant' is upon us, but is it as binge-worthy as the first season? We review the anxiety-filled second season of the series.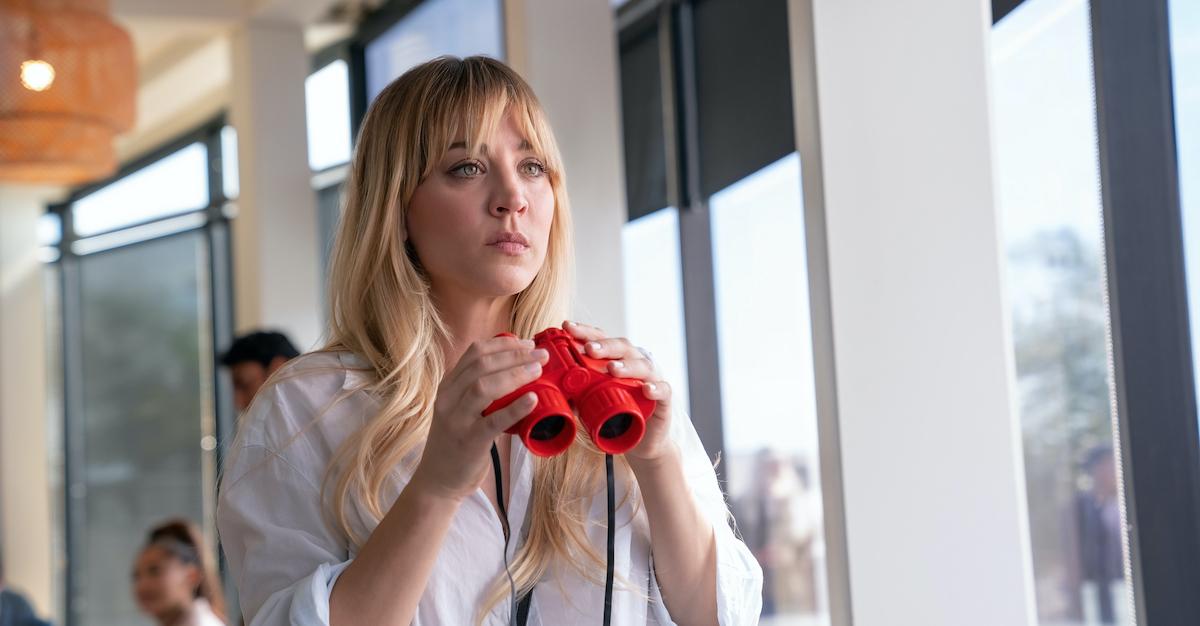 The first season of HBO Max's original series The Flight Attendant sent viewers into a tailspin. Now, Season 2 has landed and everyone wants to know if it's as binge-worthy as Season 1. With Cassie Bowden (Kaley Cuoco) now sober, will the structure of the show still work and maintain its magic? An unreliable narrator fueled Season 1, so now what?
Article continues below advertisement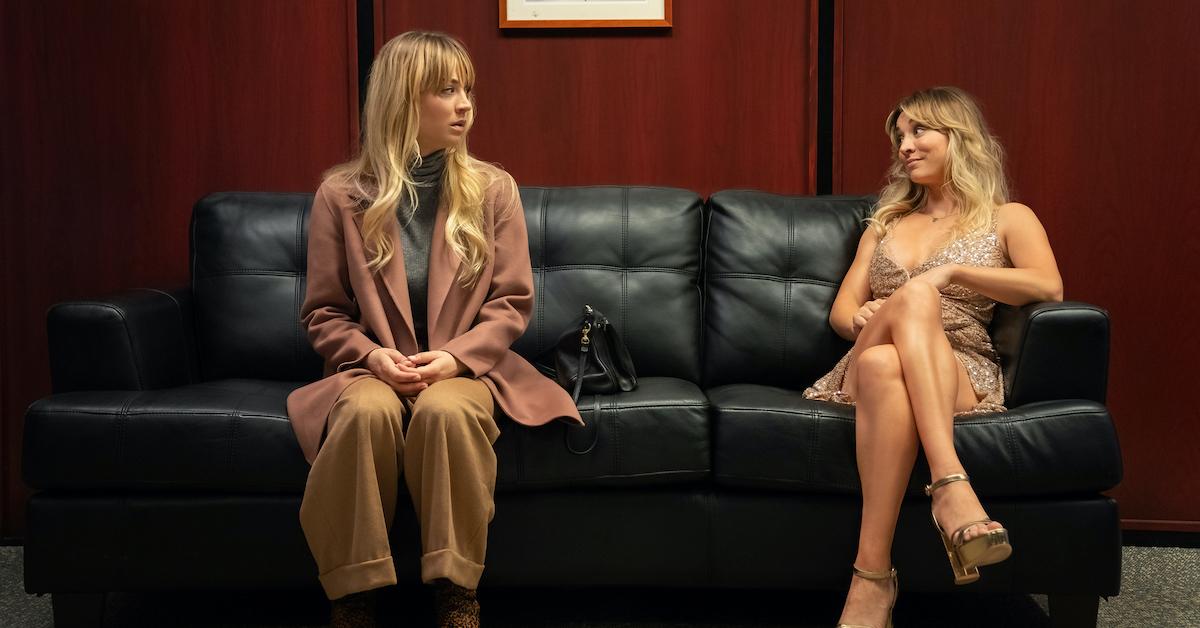 Is Season 2 of The Flight Attendant as unique and unexpected as the first? No, but it's just as binge-worthy. The intrigue and adventure that defined the first season is still present in the second, even if Cassie's constant drinking is not. The season begins with jilted rose-colored dialogue that feels out of character, but as it progresses, we realize that that's not accidental. This is Cassie's attempt to become someone new.
Article continues below advertisement
'The Flight Attendant' Season 2
Our Rating
'The Flight Attendant' Season 2 is a binge-worthy piece of introspection with a few unbelievable plot points.
Release Date: April 21, 2022
Network: HBO Max
Cast: Kaley Cuoco, Zosia Mamet, Rosie Perez, T.R. Knight, Deniz Akdeniz
Creator: Steve Yockey (based on a novel by Chris Bohjalian)
The first season followed Cassie as she wrestled with what she saw and the mess she found herself in, through an internal dialogue with murder victim Alex Sokolov (Michiel Huisman). The second season dives deeper into Cassie's psyche. Why does she drink? Why does she continually find herself at the center of espionage-level messes? The different sides of her argue this out in a visually stunning and surrealist fashion inside of her head.
Article continues below advertisement
There's a version of Cassie in a sparkling rose gold cocktail get-up and another more grim, hungover Cassie. There's a human-sized martini glass. The inner workings of Cassie's mind are still grisly and chaotic, despite her attempt at sobriety. With all its cinematic glamour, the second season of The Flight Attendant is far more introspective than the first, as Cassie turns inward to confront her alcoholism.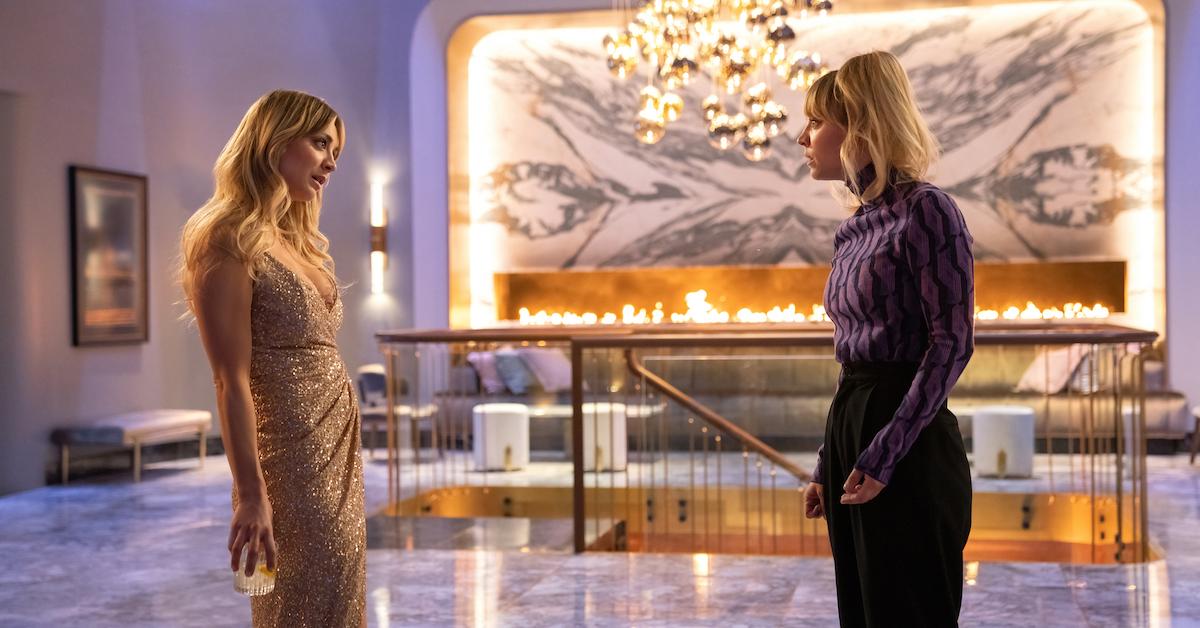 Article continues below advertisement
The Flight Attendant continues to juxtapose visual beauty and intrigue with dark inner turmoil to magnify the effects of both. We're simultaneously intrigued, awed, and horrified by what we see and hear, just like Cassie.
And the visual thrill of the series remains. It has that shiny HBO finish, putting forth split-screen action, Pink Panther-esque instrumentals, and scenic city views. Add in some Bikini Kill background music during the season's turning point, and we get a perfectly glamorized peek into self-destruction.
Article continues below advertisement
However, it does take some time to buy into the magnitude of the events that repeatedly happen to Cassie. It's hard to believe that she continues to make poor decisions, shirk authority, and end up in danger. And it's equally hard to believe that her friends, Annie (Zosia Mamet) and Max (Deniz Akdeniz), just happen to visit Cassie while her life crumbles around her once again. Isn't it all a bit exhausting? Don't her friends ever get sick of her "main character syndrome"?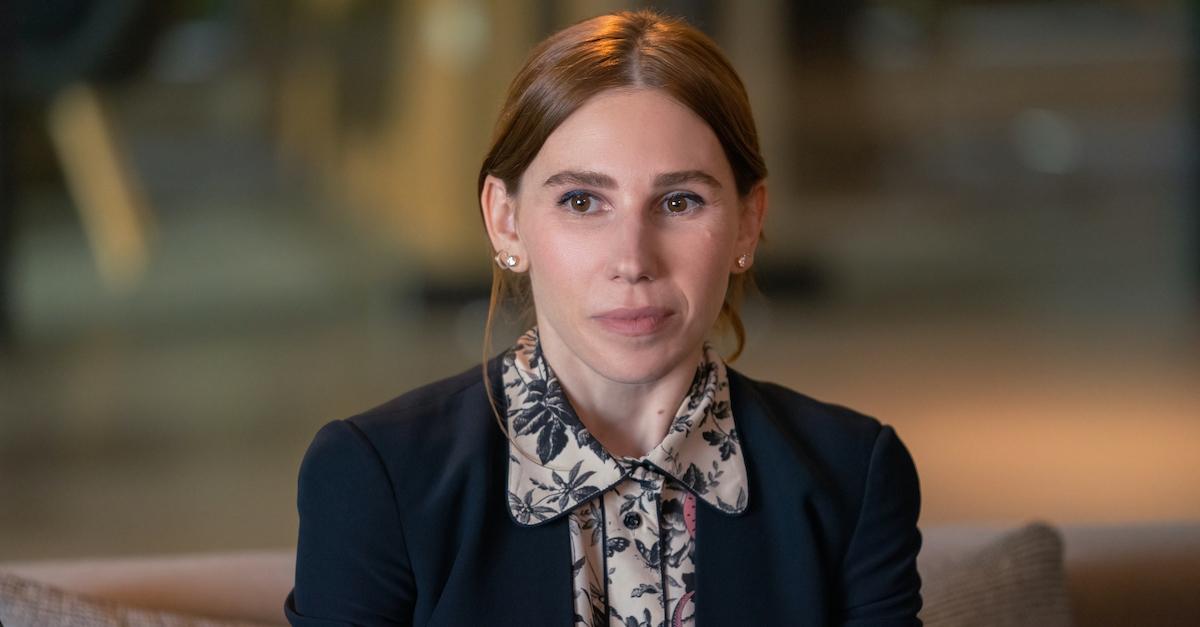 Article continues below advertisement
But she is, in fact, the main character of The Flight Attendant, and Season 2 seems very aware of it. It attempts to remind us that the people in her life have their own problems, but once again, Cassie is so self-involved that she can't see past her own struggle with alcoholism, her need for validation, and her tendency to self-destruct (with or without alcohol).
In lieu of an unreliable narrator who blacks out from drinking binges, The Flight Attendant highlight's Cassie's manic energy from the get-go. Cassie's sole purpose in Season 2 is to stress us out, which makes us miss the drunk Season 1 protagonist at times.
Article continues below advertisement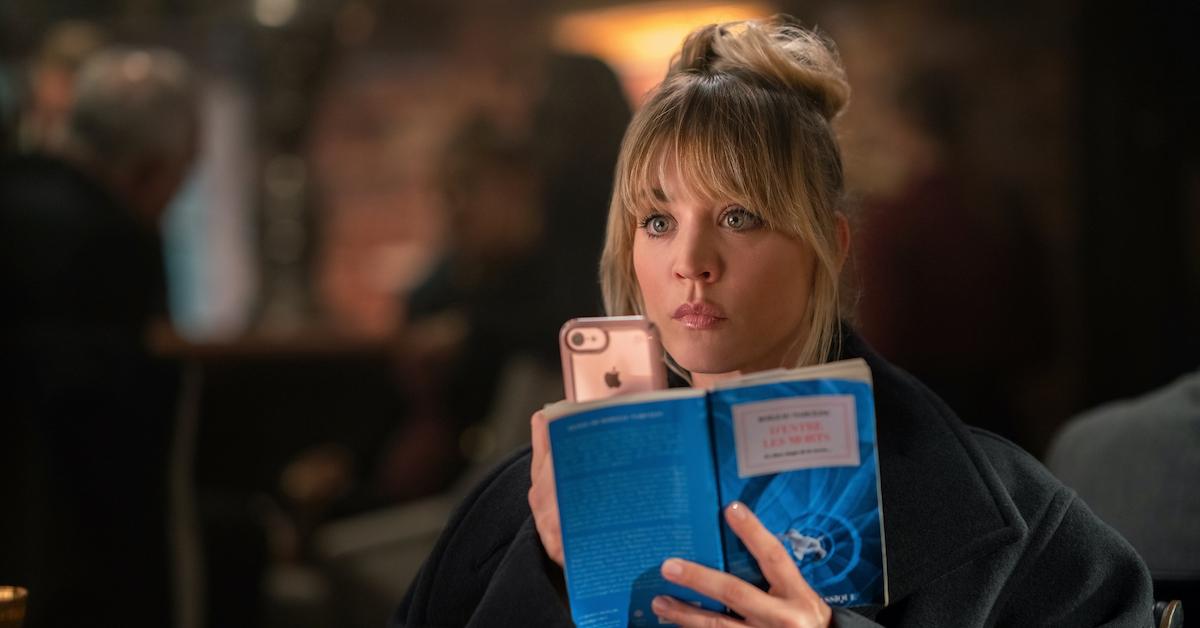 This could be a commentary on the experience of having a loved one struggling with alcoholism. There are likely times when we miss that person at their drunken highs, even if we hate their drunken lows. Throughout the first half of Season 2, Cassie seems so deluded that we have to wonder: Why would anyone believe her? Luckily, there are some characters this season who agree with us.
Article continues below advertisement
As we get into the meat of The Flight Attendant's second season, something switches and Cassie begins to reconcile the person she's trying to be with the person she actually is. This is the heart of the season, and Kaley Cuoco's performance is, once again, standout. She induces tears of empathy for anyone watching. Her moments of silence and desperation are more captivating than the loud, adventure-seeking thrill we fell in love with in Season 1.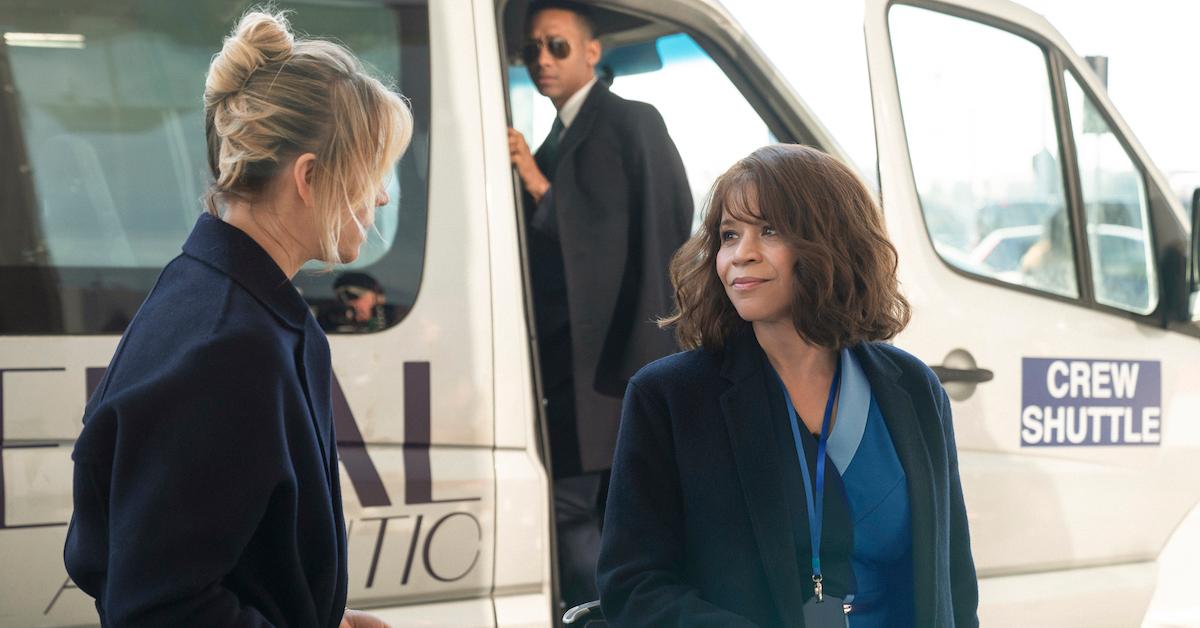 The mystery is still there, of course. Thankfully, we get some sort of closure on Megan (Rosie Perez)'s seemingly unrelated side plot from the first season. Does Megan's story connect to the more fascinating thrill of what happens in the second season's first episode? That's still unclear, but we're hoping that it all comes full circle. If so, it could be a near perfect season. ⅘