Rosie Perez's Megan Gets up to Some Shady Business in 'The Flight Attendant'
In Season 2 of 'The Flight Attendant,' it's clear that Megan's side plot is going to come to fruition. But what did she do in Season 1? We're here to break it down.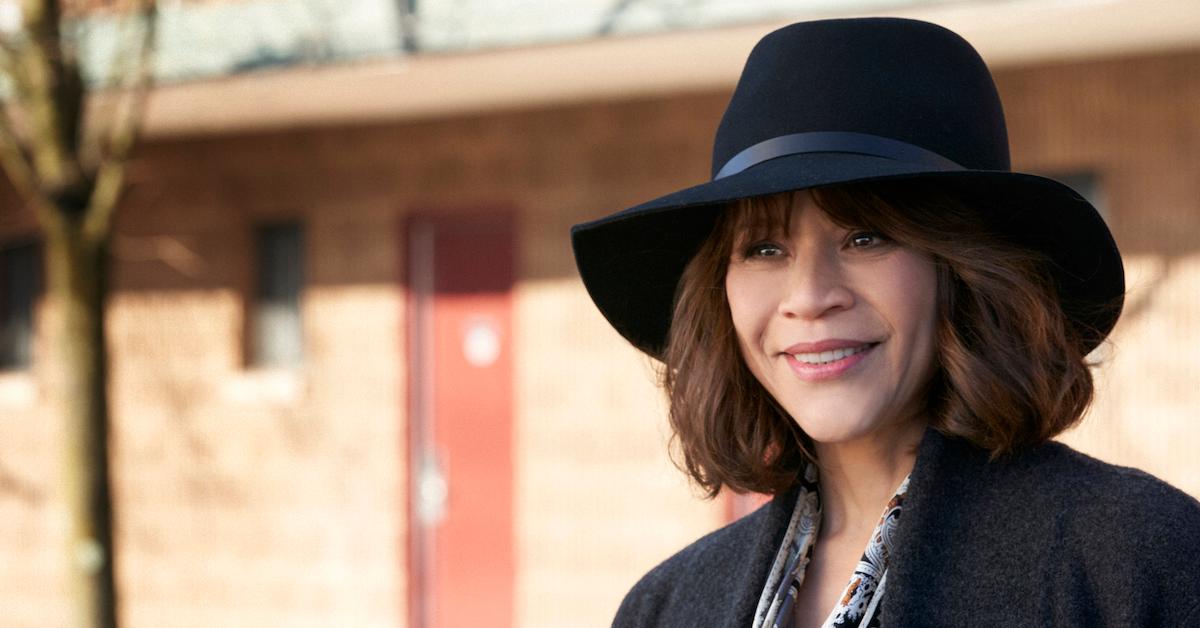 Spoiler alert: This article contains spoilers for Season 1 of The Flight Attendant.
Now that Season 2 of The Flight Attendant is finally here, there are a few refreshers we need when it comes to what happened during the first season. Season 1 followed Cassie Bowden (Kaley Cuoco) as she tried to unravel a murder mystery while confronting her alcoholism. But there was another flight attendant with her own scandal: Megan Briscoe (Rosie Perez).
Article continues below advertisement
Now in Season 2, Megan's scandal is coming to the forefront of Cassie's adventures. Is the title of HBO Max's The Flight Attendant referring to Cassie or to Megan? It seems like Season 2 may answer this question. But for those of us who don't really remember Megan's convoluted side plot, we need a refresher on what she did in The Flight Attendant Season 1.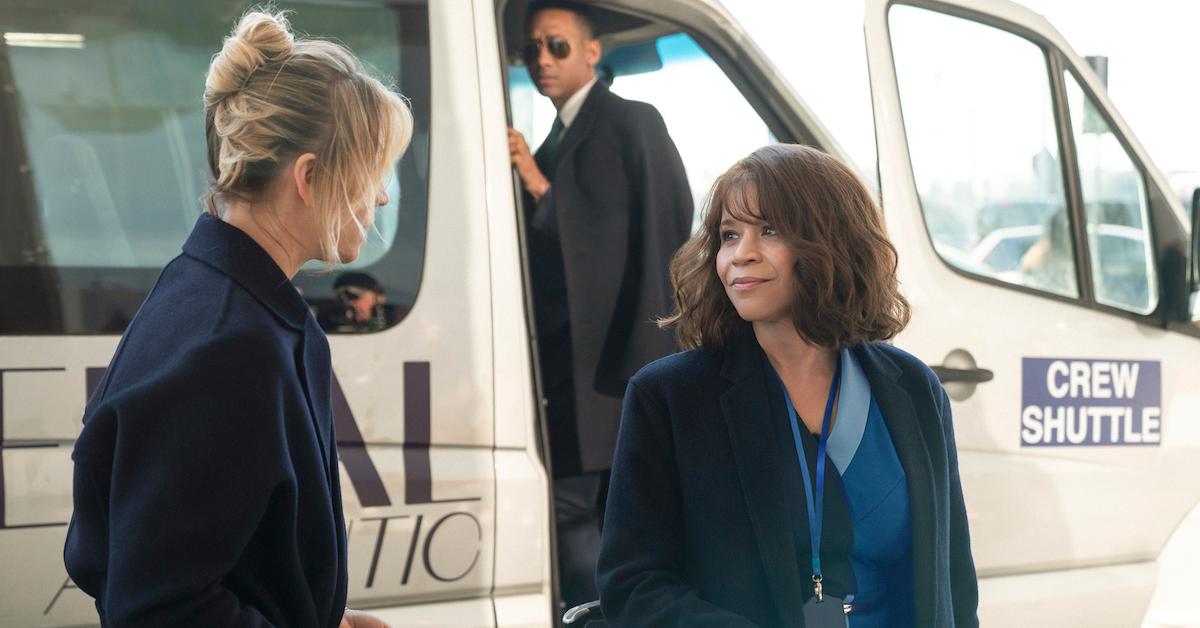 Article continues below advertisement
Megan was Cassie's best friend who was also involved in corporate espionage.
At the beginning of Season 1, we think that Megan is just Cassie's slightly annoying friend who just wants a best friend. But as we get deeper into the season, we learn that Megan has her own can of worms hiding beneath a homely exterior. As it turns out, Megan had been secretly performing corporate espionage for North Korea using her husband's work computer.
Basically, Megan asks her husband, Bill, to borrow his computer, and she inserts a USB drive, which then installs spyware from North Korea onto the computer. Megan wasn't aware that this would seriously affect her husband and her family, since her contact, Mr. Ro, had promised her that they would help her if she got into any hot water.
Article continues below advertisement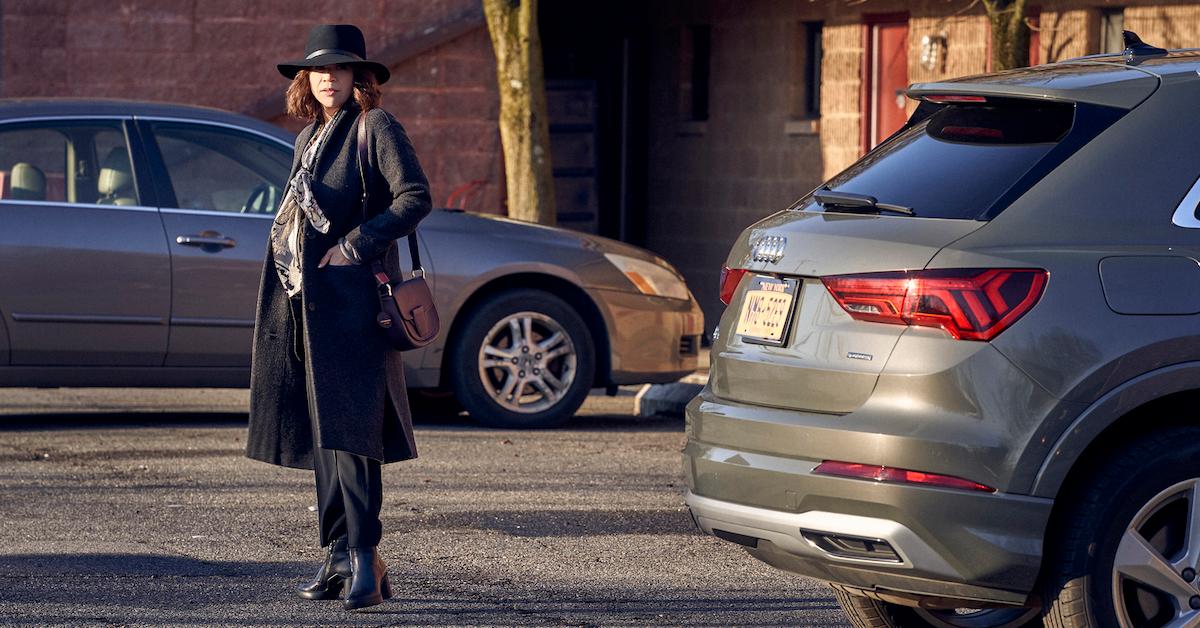 Throughout Season 1, Megan's extracurriculars seem unrelated to everything going on with Cassie. Bill gets increasingly suspicious of Megan, but Megan's very good at deflecting, insisting that she's not up to anything. But when Bill's company figures out that his computer has North Korean spyware installed, Bill gets into trouble, and Megan tries to get out of it.
Article continues below advertisement
At the end of the first season, Megan calls her landline from Rome, and her son, who's supposed to be in school, picks up the phone. Her son Eli informs Megan that Bill is crying in the other room, so Megan instructs Eli to look inside of their ceramic rooster for help. Eli finds rolls of hundred dollar bills, a flash drive, and a note that reads, "Dearest Bill & Eli, I love you. I will fix it. I'm sorry!" She runs off from Rome, leaving Eli and Bill behind to clean up her mess.
In Season 2, Megan's story could come full circle.
The other thing we learn about Megan is actually what brings Cassie into the CIA. Cassie's best flight attendant friend, Shane (Griffin Matthews), is actually a CIA operative who began working as a flight attendant on Imperial Atlantic to keep an eye on Megan. If he wasn't there, he wouldn't have been able to save Cassie in the Season 1 finale and recommend her as an asset to the CIA.
Article continues below advertisement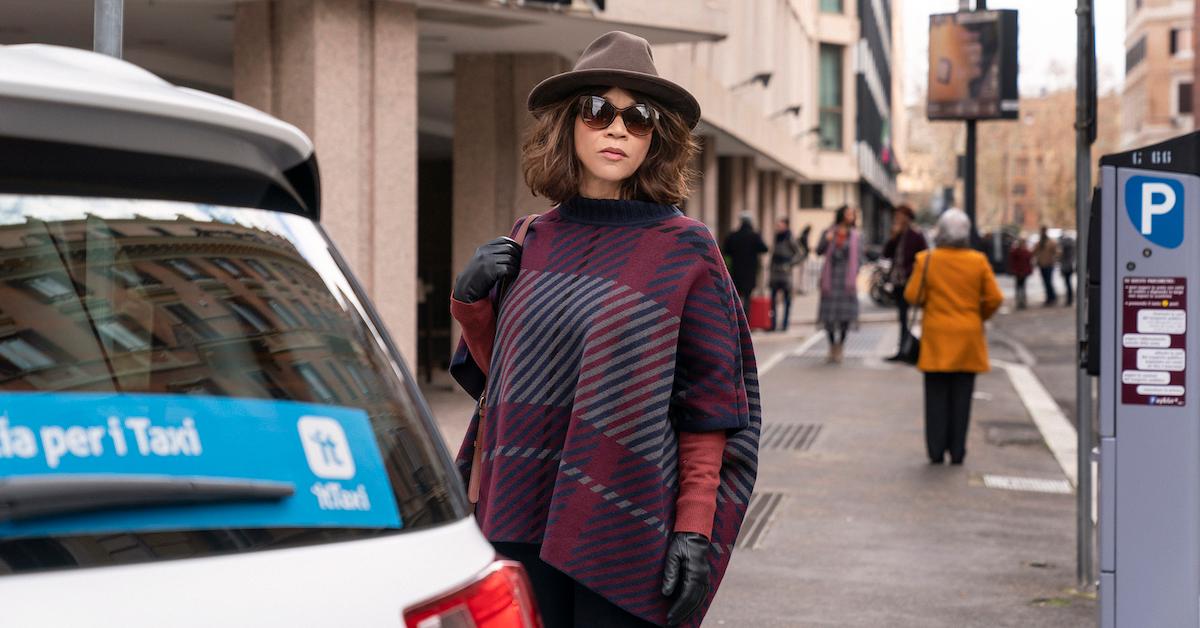 But her story is left relatively open-ended. Will Cassie or Shane find her in Season 2? Will she get caught and jailed? Perhaps we'll understand a bit further as to why Megan decided to work with North Korea in the first place. According to creator Steve Yockey:
Article continues below advertisement
"I think she got involved with these men because she didn't realize that they worked for the North Korean government, and she was a middle-aged woman who is underappreciated at work, who people don't really listen to, who felt that her son was outgrowing her and ignoring her and she just wanted to feel special. These men gave her an opportunity to do something exciting and dangerous and let her feel special and successful."
Hopefully Season 2 goes a little deeper into this, and maybe we'll see Megan confront her husband about it all. Whatever's coming to Megan, we can bet that Cassie could somehow be involved.
New episodes of The Flight Attendant drop every Thursday on HBO Max.