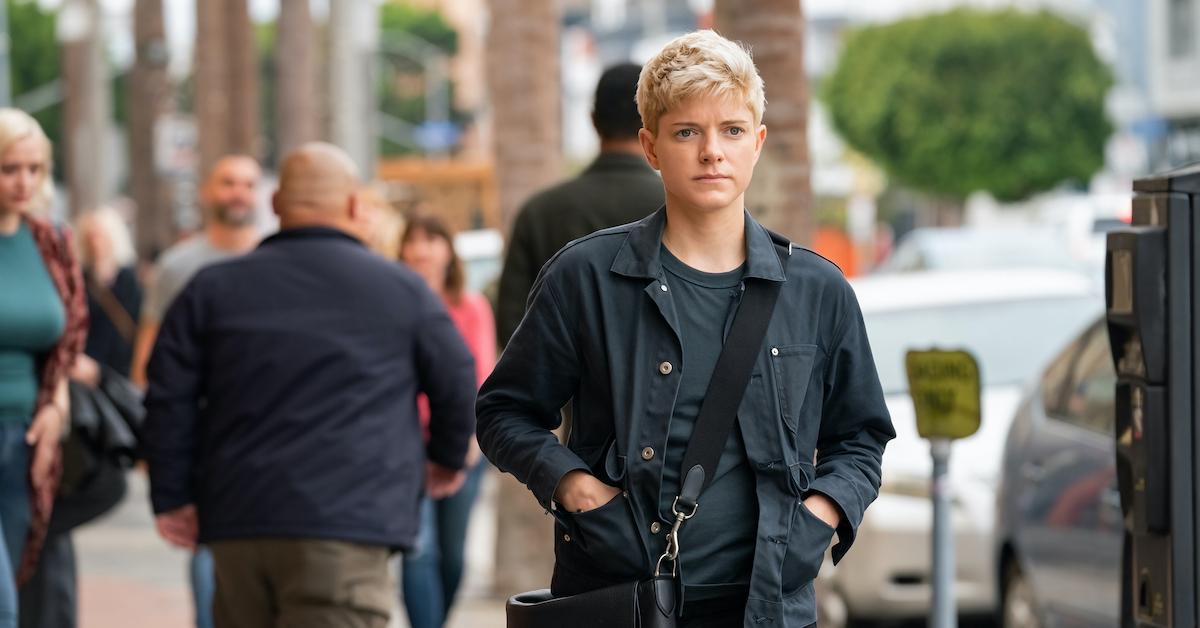 The Truth About Fellow Flight Attendant Grace St. James in 'The Flight Attendant' (EXCLUSIVE)
In the first two episodes of 'The Flight Attendant' Season 2, someone is clearly impersonating Cassie. Is it Grace? And who plays her?
Spoiler alert: This article contains minor spoilers for The Flight Attendant Season 2.
Moments into the first episode of The Flight Attendant's second season, we've already met an abundance of new characters. We meet Grace (Mae Martin), a fellow flight attendant who Cassie (Kaley Cuoco) meets for the first time. We also meet Cassie's new beau, Marco (Santiago Cabrera), and her AA sponsor, Brenda (Shohreh Aghdashloo), amidst Cassie's new life as a sober CIA asset.
Article continues below advertisement
But from the moment we meet Grace, something feels different. They're a little too charming. And we're not wrong to believe this — Cassie is immediately suspicious of Grace, thinking that Grace could even be the person impersonating Cassie. So is it true, and what else do we know about Grace?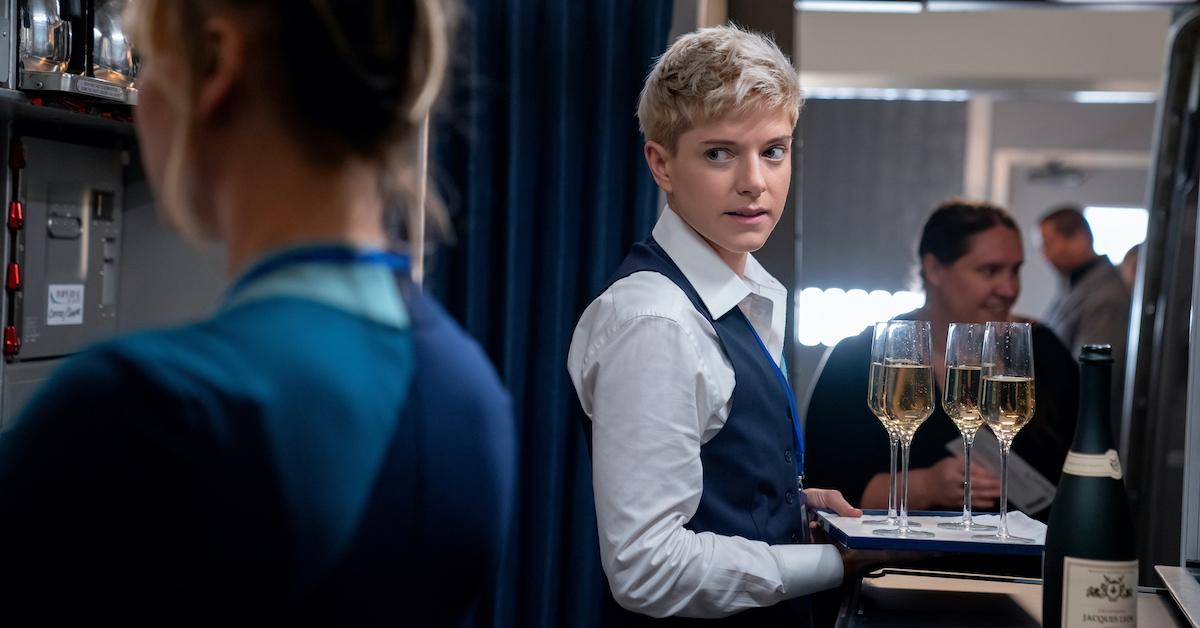 Article continues below advertisement
Cassie thinks that Grace could be impersonating her.
From the get-go, Grace is unusually friendly to Cassie, even going so far as to make a point to exchange numbers. Cassie, who is always suspicious of everyone (yes, she clearly has some trust issues), thinks there must be something fishy with Grace. But we can sense that too, although that might just be because we're watching the events unfold from Cassie's perspective.
Regardless, Cassie makes a list that she shares with her best friend, Annie (Zosia Mamet), as to why she thinks Grace is impersonating her. They do have a similar look and build, and Grace would be totally unexpected. In addition, Grace was wearing a scarf around their neck on the plane ride back to LAX, which Cassie thinks is hiding scars from being choked, which Cassie witnessed the night before.
Article continues below advertisement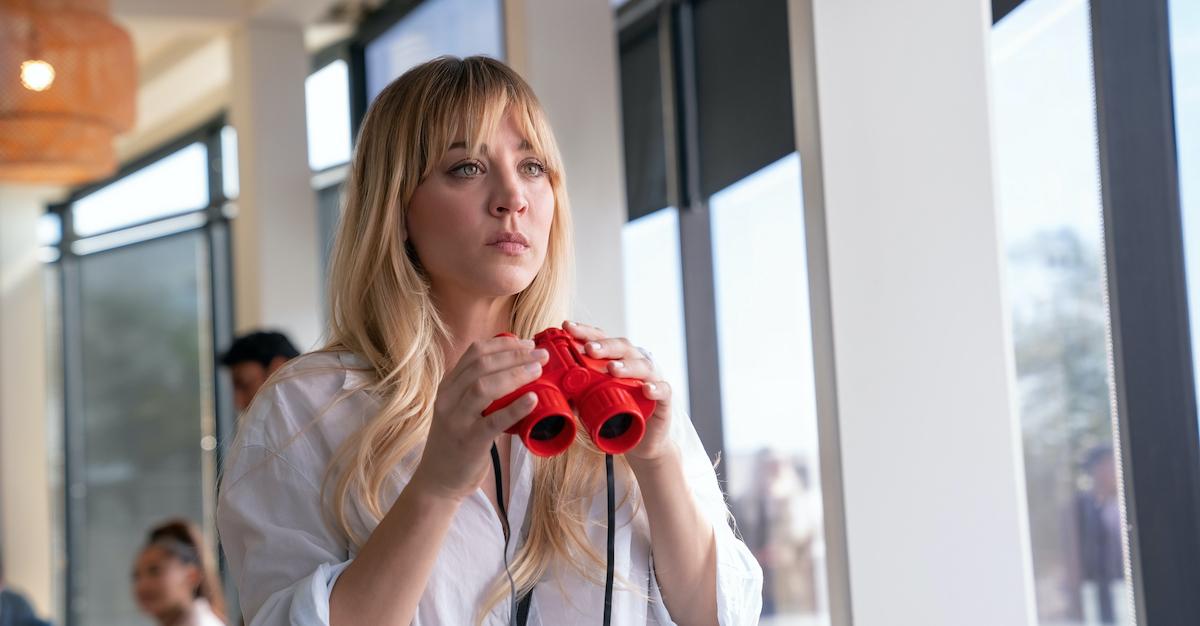 In Episode 2, Cassie tries to hang out with Grace to get more information, but Grace says that they have a "bread emergency." Cassie decides to trail Grace, who makes a mysterious exchange, and Cassie's suspicions are nearly confirmed. But when Cassie does go over to Grace's apartment, she discovers that Grace doesn't have the back tattoo that the mysterious woman had.
Regardless, this doesn't mean that Grace isn't up to something … even if Grace isn't impersonating Cassie, they could still be somehow involved in Cassie's mess.
Article continues below advertisement
Deniz Akdeniz, who plays Max, reveals exclusively to Distractify, "I think audience members should be concerned with Grace, who's not all to be trusted. All the questions that fans have about Grace are great," he reiterates. "That's the reason this show is such a great mystery. It keeps you guessing the entire time. So I don't really want to give too much away. Grace could be just another flight attendant or they could be something more, so who's to say."
Grace is played by Mae Martin, a nonbinary stand-up comedian and actor.
In The Flight Attendant, Grace wears the typically male uniform for flight attendants instead of the dress that Cassie wears. And this is fitting, considering the fact that Mae, who plays Grace, is nonbinary. But that's not their entire personality, as they explained in an interview with The Independent: "It's been kind of exhausting, the amount of focus on gender. I think it's because I did an Instagram post."
Article continues below advertisement
Mae's most recent project was the Channel 4 turned Netflix rom-com, Feel Good. Mae plays a version of themself in the semi-autobiographical dark comedy, in which they address addiction, relationships, and coming to terms with one's own identity. Their character muses in Season 1, "I'm not a boy – I'm not even a girl. I'm a failed version of both." But in reality, that revelation came much later.
All of this aside, Mae shines onstage. They began their stand-up comedy career at the age of only 13, which is how they were introduced to sex and drugs at such a young age. They left school at 15 to pursue comedy full-time, and luckily, they've created their own television series and are now starring in another. What's Mae doing next? Whatever it is could be groundbreaking.
New episodes of The Flight Attendant drop every Thursday on HBO Max.