'Romy and Michele's High School Reunion' Is Turning 25 — Here's What the Cast is Up to Now
Grab your Post-its and take some notes because 'Romy and Michele's High School Reunion' turns 25 years old on April 25, 2022. Here's what the cast is up to now.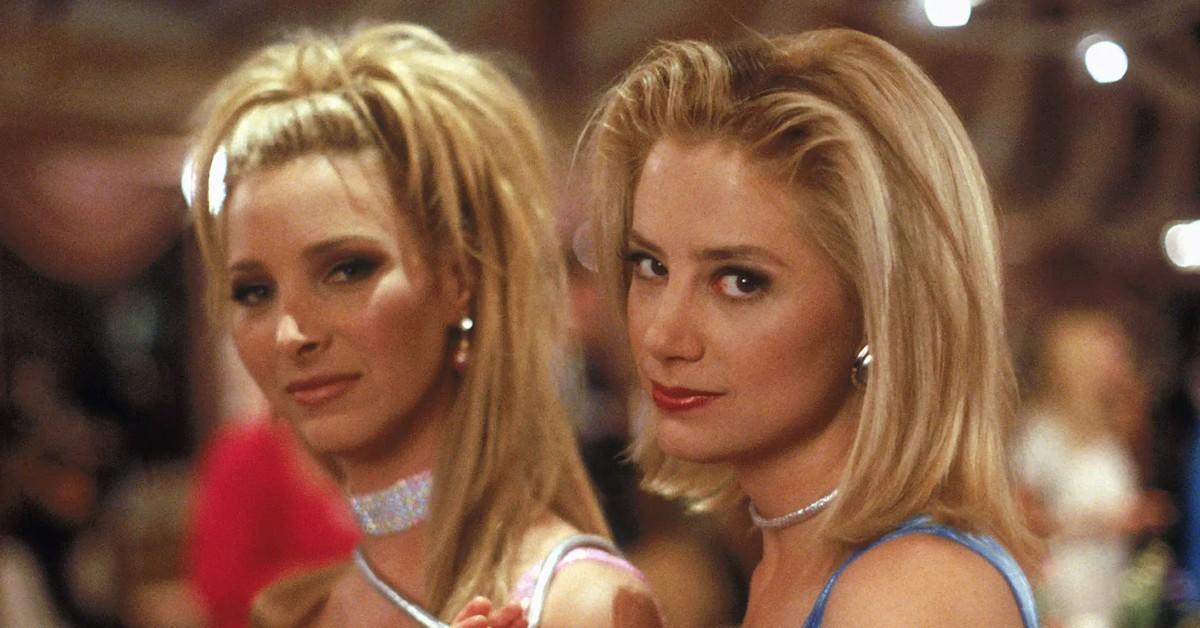 Well someone had to invent the Post-it note. It might as well have been created by ditzy fashion icons Romy White (Mira Sorvino) and Michele Weinberger (Lisa Kudrow). Having premiered on April 25, 1997, Romy and Michele's High School Reunion tells the story of "the blonde leading the blonde." David Mirkin's campy cult classic film follows two high school BFFs mentally preparing themselves as their 10-year high school reunion approaches.
Article continues below advertisement
In an effort to impress their mean-spirited peers, the codependent party gals concoct a plan to pretend to be affluent businesswomen, acting and dressing the part at the dreaded reunion. "From this point on, we are sophisticated, successful career women," Romy says in the film's trailer. Aside from the outdated diet and weight-based jokes, Romy and Michele's High School Reunion holds up a whopping 25 years later. Let's see what the cast is up to a quarter of a century later.
Mira Sorvino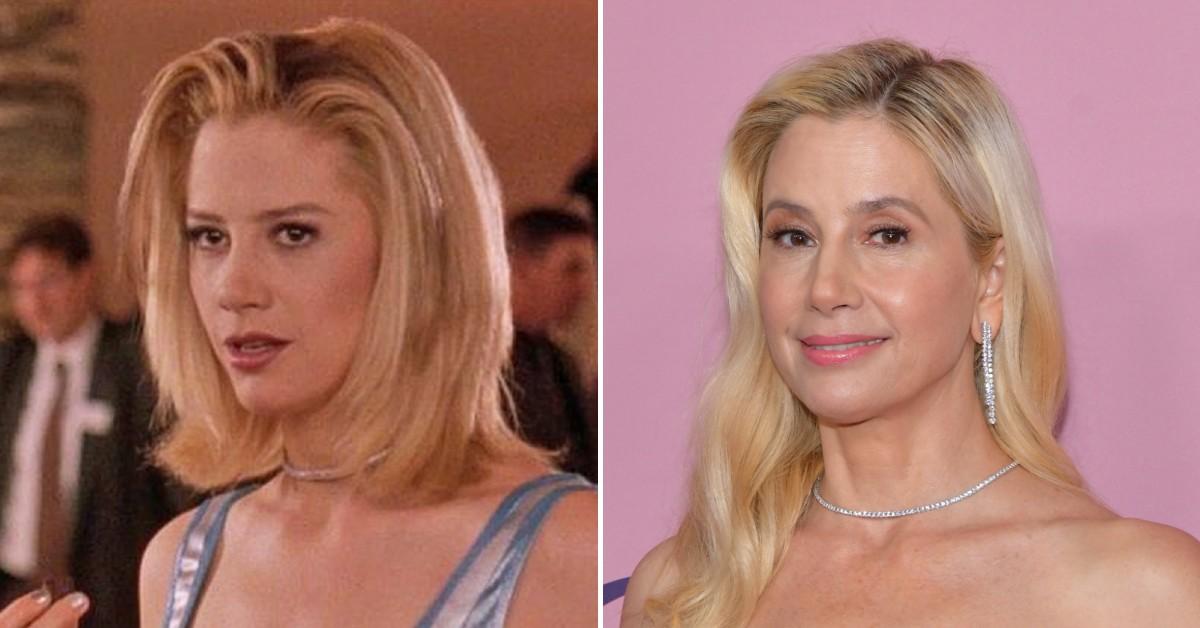 "I was so lucky getting mono, that was, like, the best diet ever," Romy memorably states. Like we said, a joke like that isn't super tasteful today, but the blunt nature of the line is super quotable — and Oscar winner Mira Sorvino nailed it. Since Romy and Michele, Mira has starred in a slew of films and TV shows. Some of her well-received endeavors include 1997's sci-fi flick Mimic, thriller series Condor, and Starz's new horror series Shining Vale.
Article continues below advertisement
Lisa Kudrow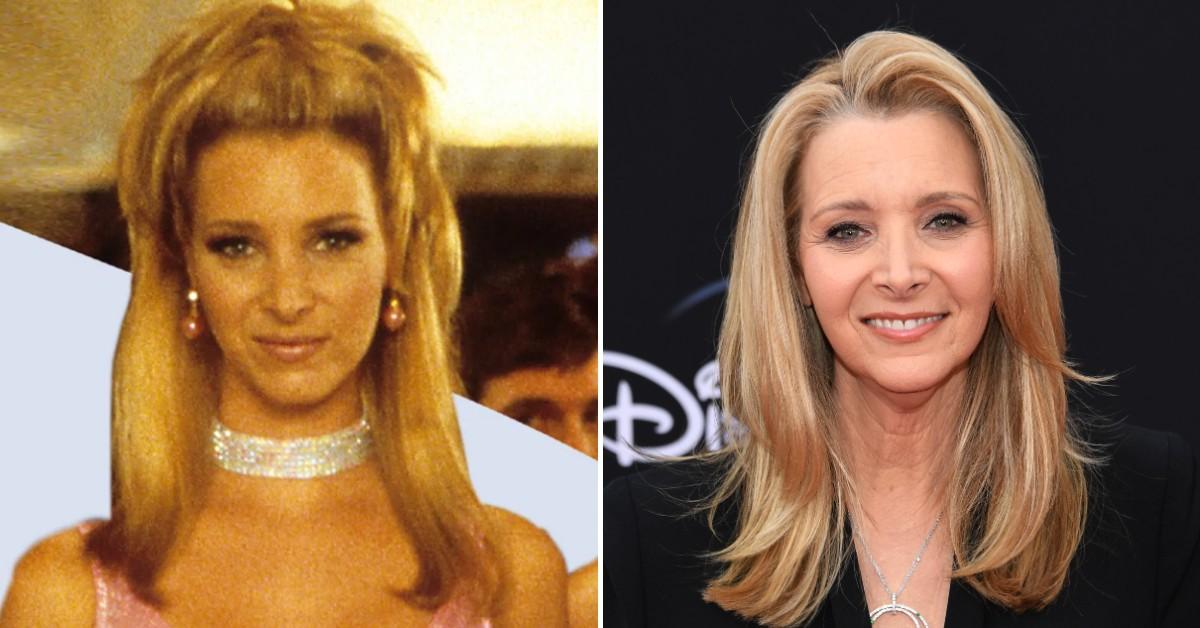 By the time Romy and Michele's High School Reunion hit theaters, Emmy winner Lisa Kudrow was already widely known for portraying the quirky, guitar-playing free spirit Phoebe on the hit sitcom Friends. To this day, that career-making role is what she's most known for.
Article continues below advertisement
However, Lisa has starred in several memorable works, many of which show off her comedic talent. From The Comeback to BoJack Horseman to Feel Good, Lisa is always killing the TV game. As for movies, her roles in 1999's Analyze This, 2010's Easy A, and 2019's Booksmart ring true to Lisa's brand of comedy.
Article continues below advertisement
More recently, Lisa landed a role in Netflix's Steve Carell-led satire series Space Force.
Sweetly, Lisa Kudrow and Mira Sorvino reunited at the 2022 SAG Awards to present the award for Outstanding Comedy Series Ensemble — while dressed in Romy and Michele-esque pink and blue suits, might we add. "Do you think that this is the cutest anyone has ever looked at an awards show?" Lisa hilariously asked Mira. The gag only got sillier when Mira Sorvino whipped out some Post-its.
Article continues below advertisement
Janeane Garofalo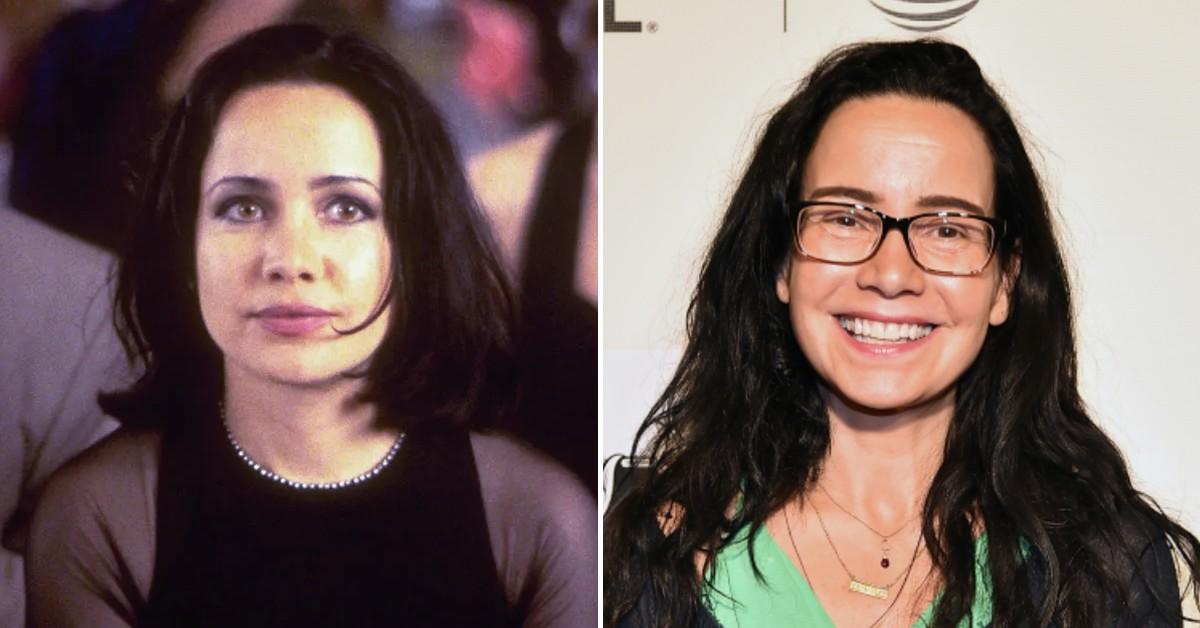 With her crass personality, all-black everything, and serious nicotine addiction, goth girl Heather Mooney became rich after high school for inventing quick-burning cigarette paper. Comedian and Emmy-nominated actress Janeane Garofalo soars in the role of a bitter woman who certainly peaked after high school.
Article continues below advertisement
While Janeane may not be as angry as Heather, she's just as cool, having starred in films like 1997's crime drama Cop Land, 1998's comedic thriller Clay Pigeons, and, of course, 2007's animated, memed-to-death Pixar movie Ratatouille. Recently, she nabbed a supporting role in 2021's hospital-set drama The God Committee.
Article continues below advertisement
Alan Cumming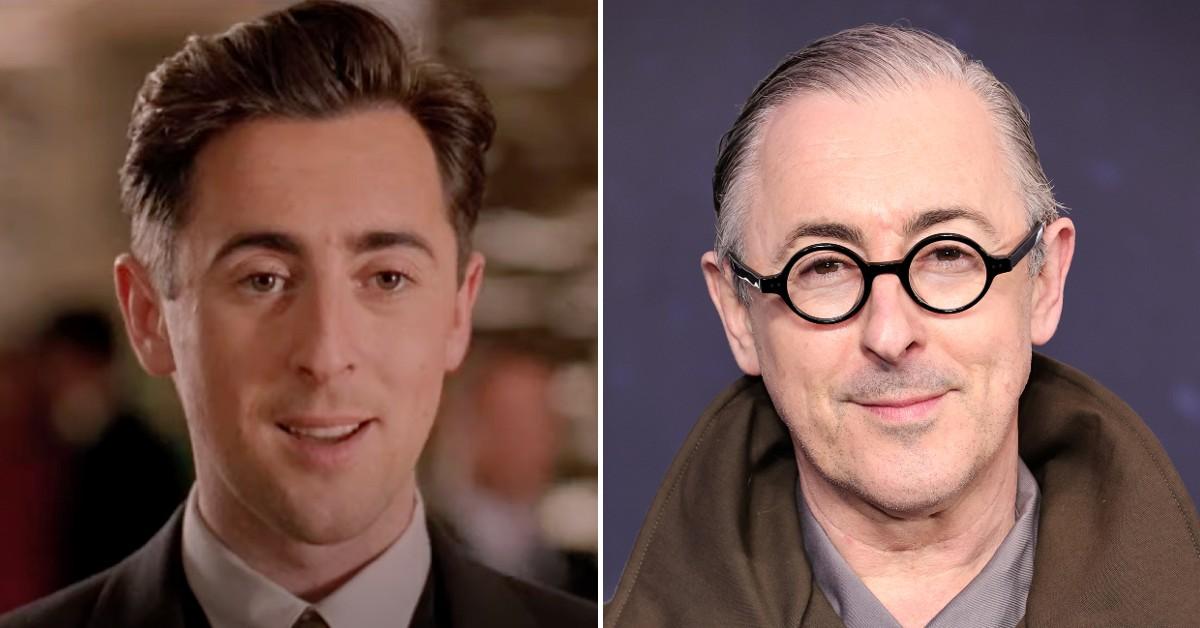 Emmy-nominated Scottish actor and LGBTQ activist Alan Cumming played Sandy Frink in Romy and Michele — aka the nerdy high school "nobody" who, just like Heather (who was desperately in love with him back in the day), became a major success later in life. After discovering a new form of rubber, Sandy got super-rich, even arriving at the 10-year reunion via helicopter. We truly love that for him.
One of the movie's most memorable scenes involves Alan Cumming dancing with Lisa Kudrow and Mira Sorvino to Cyndi Lauper's "Time After Time."
Article continues below advertisement
These days, Alan is an A-list actor, known for his appearances in works like 1995's James Bond film GoldenEye, 1996's romantic drama Emma, 2001's hit family flick Spy Kids, and 2012's drama Any Day Now. His household-name status can partially be credited to his role in CBS's political drama series The Good Wife.
Article continues below advertisement
Julia Campbell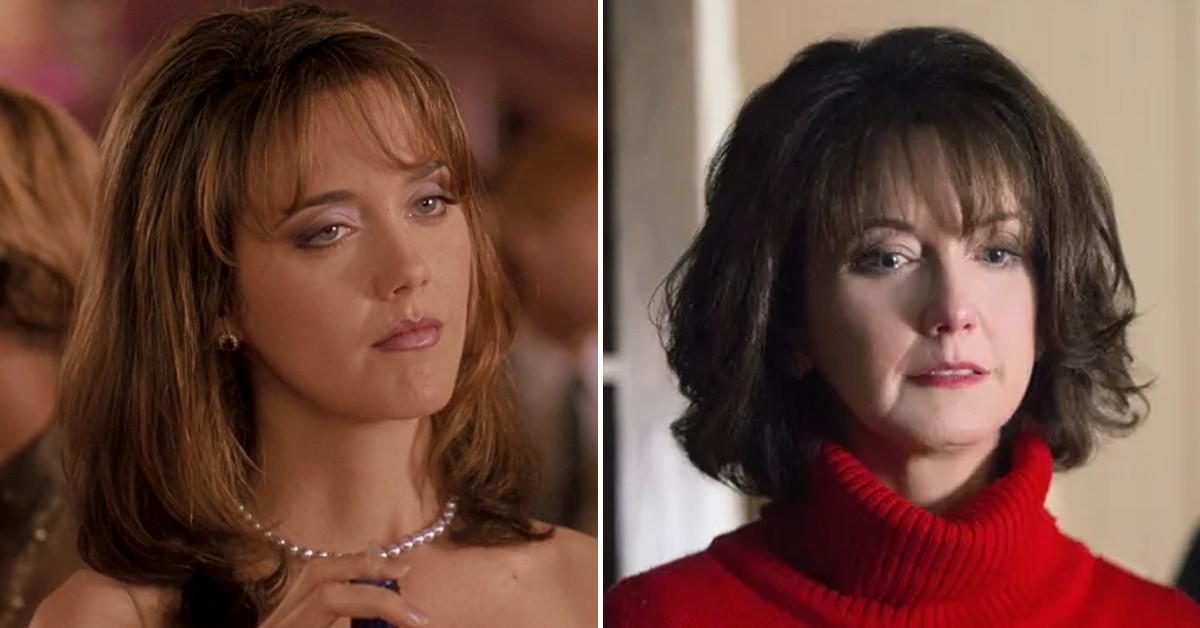 Just look at that grimace! Actress Julia Campbell plays clique leader and ultra-mean cheerleader Christie Masters, who grew up to be a Tucson-based weather girl — a pregnant one at that. Her backhanded compliments (and direct insults) and vile facial expressions make us think about that girl we all went to high school with.
Article continues below advertisement
It's difficult to find a recent photo of Julia Campbell. The photo above is from Lifetime's 2016 TV movie Who Killed JonBenét?, which stars Julia as Patsy Ramsey. Other than that, Julia Campbell is known for her work in CBS's 1996 sitcom Men Behaving Badly, Showtime's hit drama series Dexter, and 2012's coming-of-age drama Arcadia.
Article continues below advertisement
Justin Theroux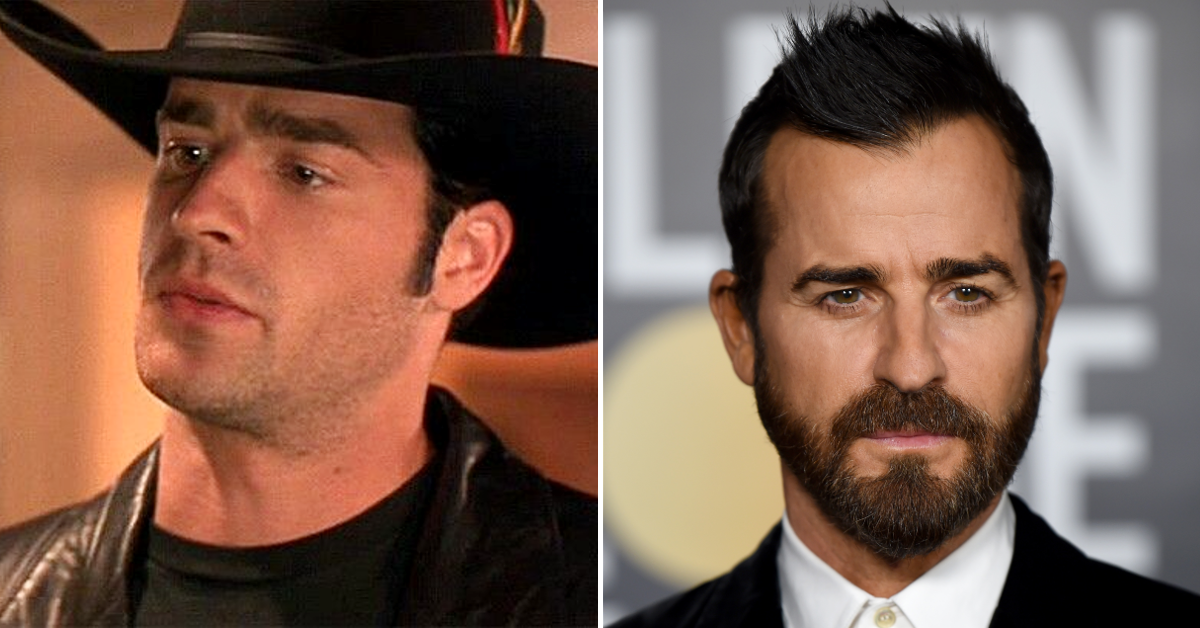 Though Emmy winner Justin Theroux's role as a mysterious, quiet cowboy who barely "spoke more than two words" in high school is admittedly a small one, his star power shines through. Honestly, we're just happy Heather got a chance to hook up with this dreamboat (just look at those stunning eyebrows).
Article continues below advertisement
Today, we know Justin for an abundance of fantastic films, including 2000's mind-bending thriller American Psycho, 2001's equally-mind-bending thriller Mulholland Drive, and 2018's Ruth Bader Ginsburg biopic On the Basis of Sex.
Article continues below advertisement
On the small screen, Justin Theroux has starred in series like HBO's drama The Leftovers and Netflix's dark comedy Maniac. Most recently, Justin is a cast member in Apple TV Plus's drama The Mosquito Coast.