Yes, McDonald's Birthday Cakes Are a Thing — But Don't Get Too Excited Just Yet
After some users on TikTok shared videos featuring cakes from McDonald's, people want to know if the fast food chain really does sell them.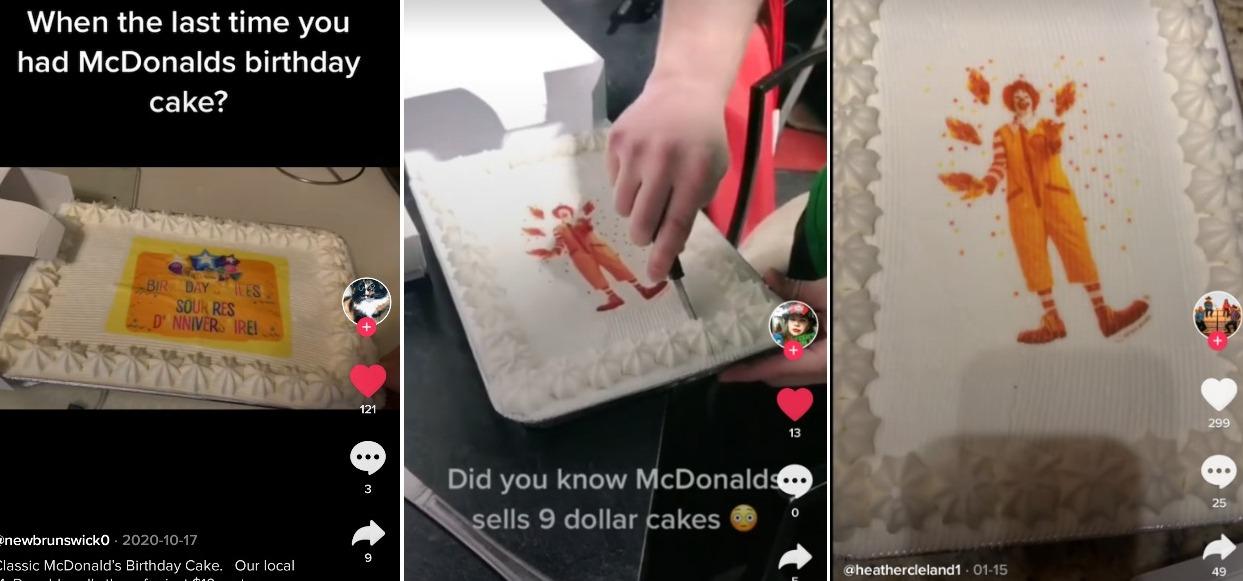 Raise your hand if you've ever said the words, "TikTok made me do it." Because, as we all know, TikTok is to blame for tons of trends, challenges, and tidbits of information we might not have been exposed to otherwise. And you can now add McDonald's cakes to that running list. After a few TikTok videos surfaced showing people with cakes they claimed to have purchased from the fast-food chain, tons of people started wondering how to get their hands on one.
Article continues below advertisement
The videos all depict a simple rectangular cake with white frosting and an edible printed image of characters from McDonald's restaurants or of Ronald McDonald, the once prevalent mascot and symbol of the restaurant. Nevertheless, this elusive cake has the internet talking and asking how they, too, can try the virtually unheard of dessert item.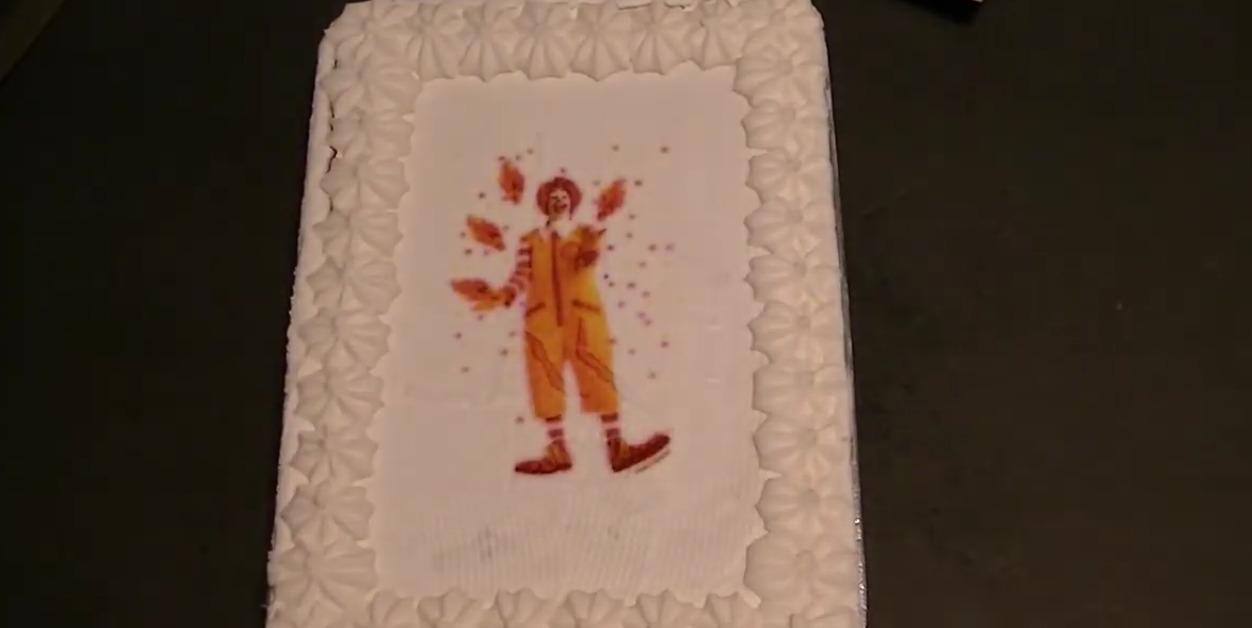 Article continues below advertisement
Does McDonald's sell cakes?
The answer to the question about McDonald's selling cakes is a bit complicated. Because, while some locations do, it's not a guarantee that your local restaurant sells them or has any on hand to add to your order.
According to those who have made TikTok videos about the cakes, most locations only serve them if they also have a McDonald's Play Place attached to them. It makes sense since the dessert is a birthday cake and kids had birthday parties at McDonald's once upon a time.
However, you might get lucky and find that your local McDonald's carries the cakes anyway. Unfortunately, there is only one flavor and option and you might want to call ahead before you wait in a potentially mile-long drive-thru line. But you aren't likely to find it on any written menu for McDonald's and you have to be willing to shell out the $8 to $10 people claim it costs.
Article continues below advertisement
What does a McDonald's cake taste like?
Although the cake comes frozen, it's a standard white cake with white vanilla frosting. According to one cake customer on YouTube, it tastes like your run-of-the-mill vanilla birthday cake. He noted on the video that the frosting is creamy and said that overall, "It's not too bad." Keep in mind that you're spending a lot less on the cake than you would on a bakery-grade one. But for $10 at the most, if you can get your hands on one, it sounds like it's worth it.
Article continues below advertisement
There are some alleged secret menu items at McDonald's.
While you wouldn't call the McDonald's cake a "secret" menu item exactly, it might be considered on par with the specialty items only the most dedicated customers know to order. And, as of 2021, there are some seriously amazing items on what is regarded as McDonald's secret menu. Again, don't expect every location to be able to meet your needs or to even know what you're talking about.
Article continues below advertisement
But if you want to order the McDonald's cake and find yourself hankering for another specialty item, try asking for the Big McChicken, which is essentially a Big Mac in the middle of the classic McChicken. There are also Big Mac Sauce Fries. In this case, just ask for a side of Big Mac Sauce to dip your fries into and you'll almost always be granted the side of sauce.
Or, you can try to order the Pie McFlurry, which is a McFlurry with warm apple pie dunked in the cup. Maybe nothing beats the allure of the McDonald's cake, though. And if you're lucky enough to find one at a location near you, then you almost have to give it a try, if only for those sweet sweet internet points.