It Looks Like [SPOILER] Leaves Us on 'B Positive' — What's in Store for Priscilla Lopez?
The curtain closes on a beloved character from 'B Positive.' What's in store for Priscilla Lopez? Does Meredith really die?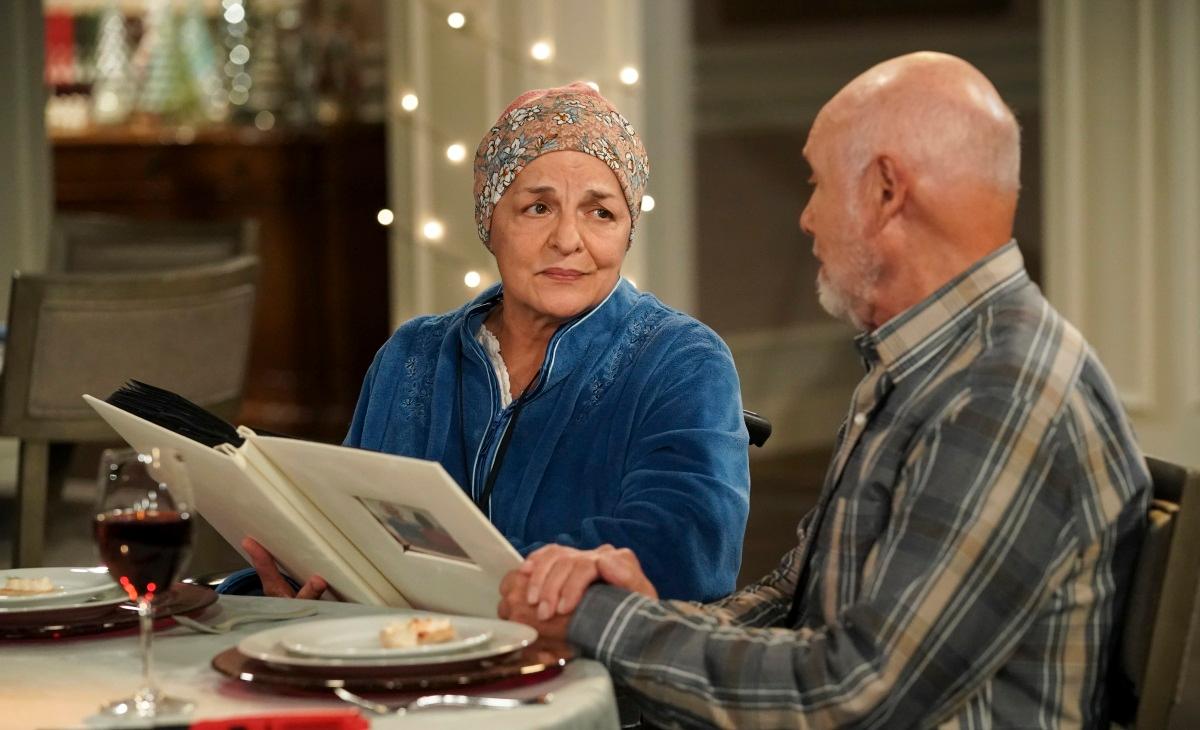 Spoiler Alert! This article contains spoilers for B Positive Season 2, Episode 9.
The nature of a show like B Positive is one of sheer optimism in the face of medical uncertainty. Characters from all walks of life deal with different illnesses of varying degrees, whether they're waiting on a donor, looking forward to procedures, recovering from an ailment, or must face an inevitable end. The show touts vibrant hopefulness amidst morbid circumstances, even when a character passes away.
Article continues below advertisement
The first season focuses on Drew (Thomas Middleditch), a then-recent divorcee in search of a kidney donor. After an acquaintance from high school named Gina (Annaleigh Ashford) offers her own, the two become close as they approach the date of the transplant.
Season 2 represents a "soft reboot" for the series. As Drew and Gina recover from their successful surgery, an entirely new ensemble cast is introduced as residents in the assisted living facility that Gina now owns.
One such resident comes in the form of Meredith (Priscilla Lopez), who has been grappling with a terminal illness all throughout Season 2. Does Meredith die? Here's what we know about her fate.
Article continues below advertisement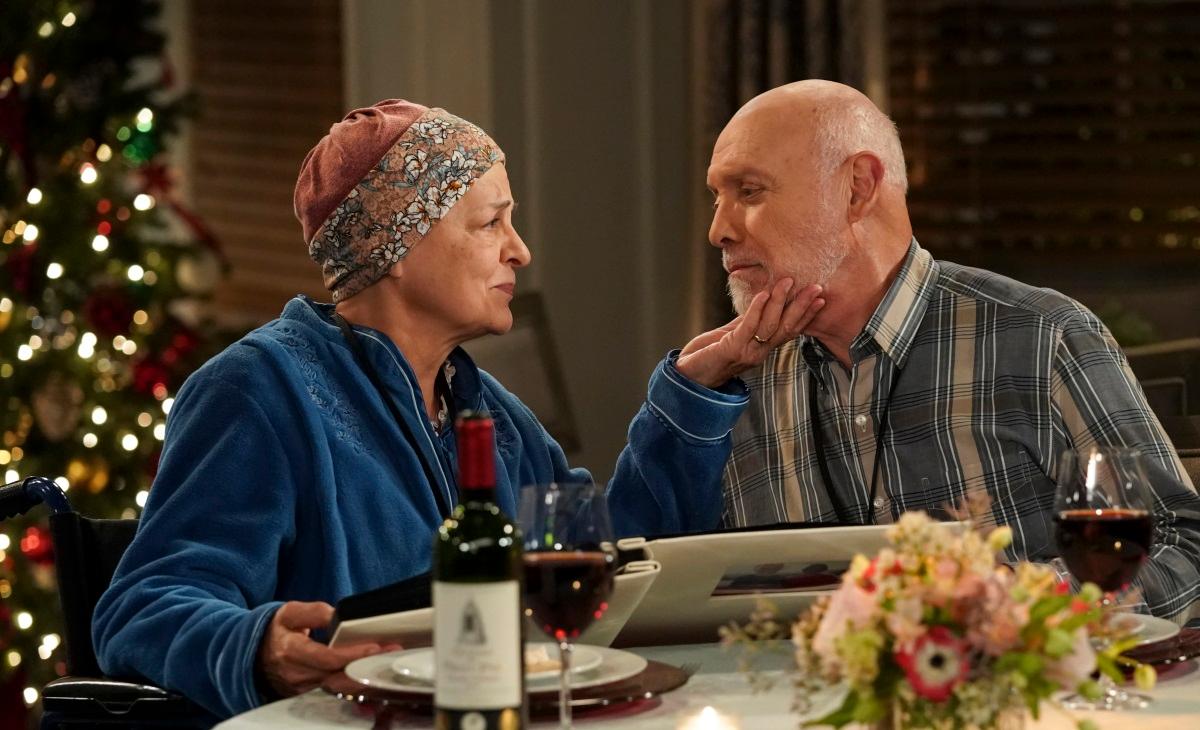 Does Meredith die in 'B Positive'?
Meredith is a relatively new character and resident of Valley Hills. Right when we meet her, she's been dealing with a terminal illness. While she tries her best to keep in high spirits, she also tries to help her husband Harry (Héctor Elizondo) come to terms with her inevitable death. Harry does his best to make her as comfortable as possible in the little time they have left while they interact with the other residents.
Article continues below advertisement
While Meredith and Harry get by throughout the course of Season 2, they always know what's coming. And unfortunately, it comes quicker than they might have expected. In Season 2, Episode 9, "Heartburn, Woodstock, and Ribs," Gina and the rest of the Valley Hills residents receive the shocking and tragic news from Harry. Meredith succumbs to her illness and dies. As Gina, Drew, and the others deal with the news, they try to console Harry, who recludes himself in mourning.
Everyone deals with the news differently and tries to do their best to manage their emotions while going about their respective days. But it certainly can't be easy for anyone — especially Harry — to forget the impact that she had on all of them in light of her death.
But while Meredith passes away, what does this mean for the actress who portrays her?
Article continues below advertisement
Why is Priscilla Lopez leaving 'B Positive'?
Though her character has passed away, will Priscilla Lopez remain on the show in some fashion? After all, there's been no confirmed news of Priscilla leaving the show altogether. Quite the opposite, in fact. According to a listing for Season 2, Episode 10 on The Futon Critic, Priscilla is still listed as a recurring cast member playing Meredith.
While this could simply mean they haven't updated the listing with the character's status, there's a chance Priscilla could stay on in some other form. Or at least make an appearance in some way.
B Positive Thursdays at 9:30 p.m. EST on CBS.