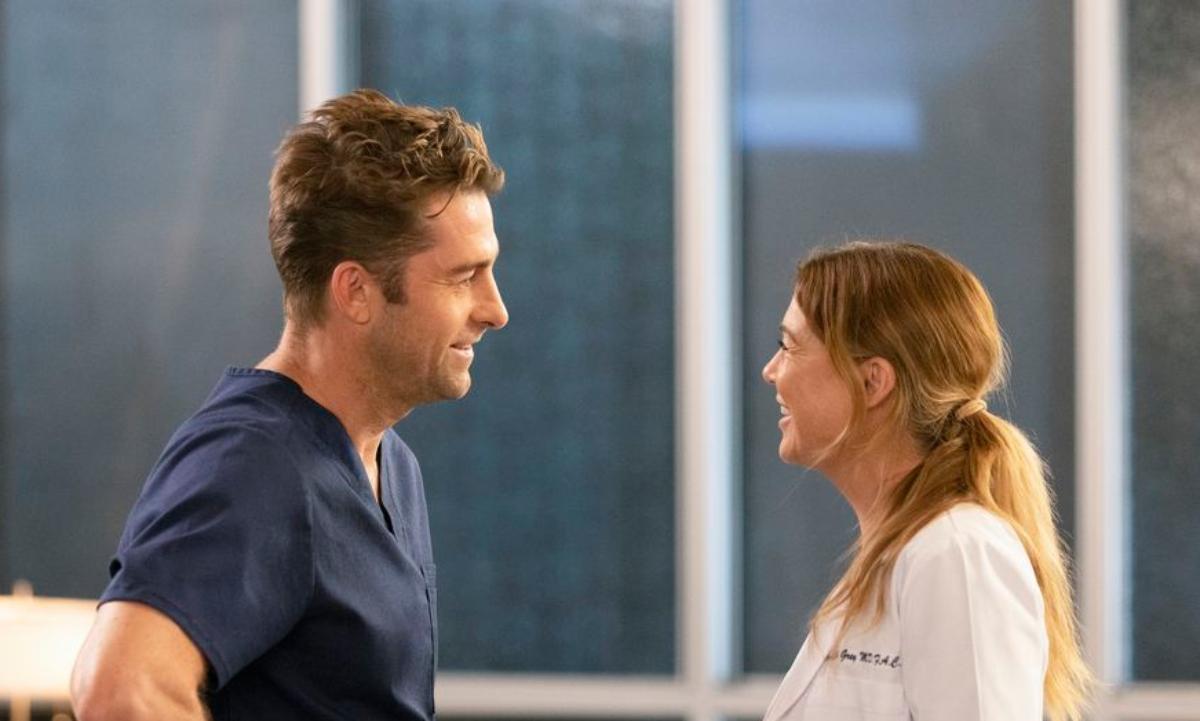 Is Meredith Grey Leaving Seattle for a New Job and a New Man?
In a post-Derek Shepherd (Patrick Dempsey) world, Meredith Grey (Ellen Pompeo) has slept with a few men, dated a couple, and said "I love you," to one (Andrew DeLuca). That is, until Dr. Nick Marsh (Scott Speedman) came along. And just like the perfect rom-com, Nick and Mer had a real meet cute — thought it was technically a meat cute.
Article continues below advertisement
They met in Season 14 of Grey's Anatomy when Nick was in town from the Mayo Clinic in Minnesota to retrieve a liver for a transplant. While at Grey Sloan Memorial, Nick collapsed because his own transplanted kidney was malfunctioning. Naturally, Meredith fixed him up, and despite some light flirtation, that was the end of Nick — until Season 18. Now, the two are going strong, and we're dying to know: Does Meredith end up with Nick? Let's get into some ideas.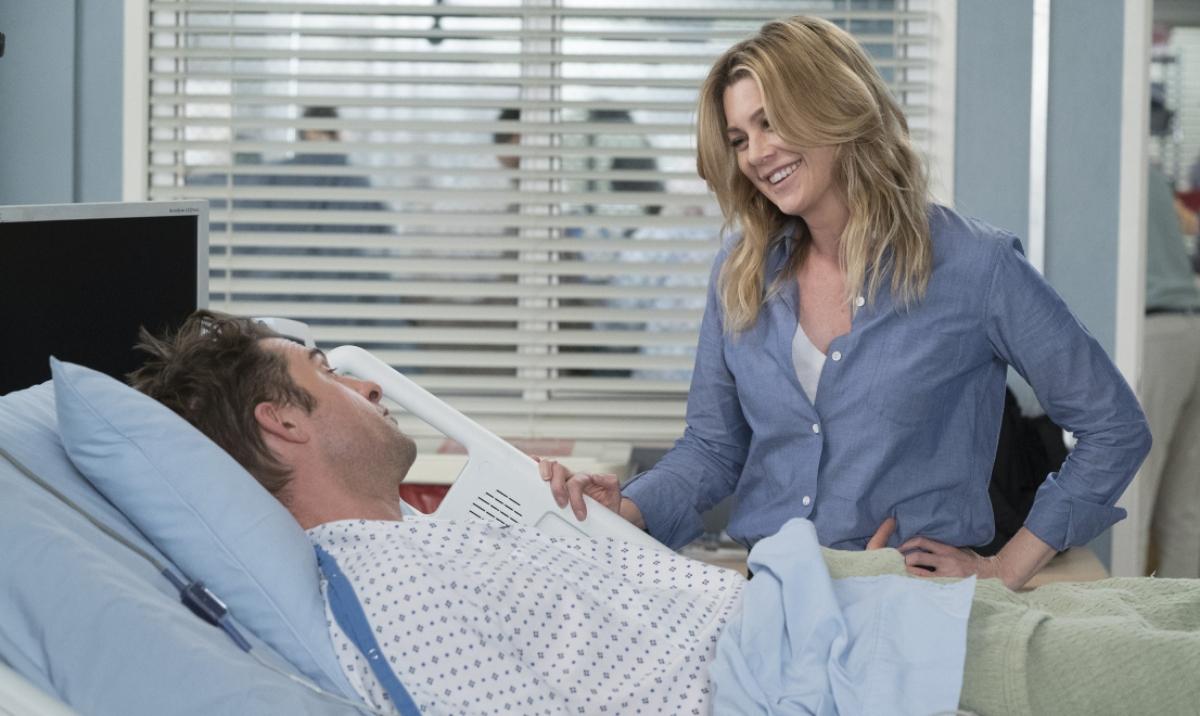 Article continues below advertisement
Does Meredith end up with Nick?
Dedicated fans of Grey's Anatomy know how much of a struggle it was for Meredith and Derek to finally make it happen. Initially, Meredith was pushing him away, but when she finally admitted to herself she was ready, discovered Derek was married (but separated). And thus began an exhausting back-and-forth, up until Season 5 when they technically got married via a Post-It note with their handwritten vows.
Of course Meredith was practically a baby in Season 1 and certainly didn't have any, well, babies of her own. She no longer looks at the world in quite the same way and certainly has more to consider when inviting a new partner into her life. That's why her relationship with Nick has been so utterly wonderful to watch. We now understand the full significance of Meredith Grey giving her heart to another.
Article continues below advertisement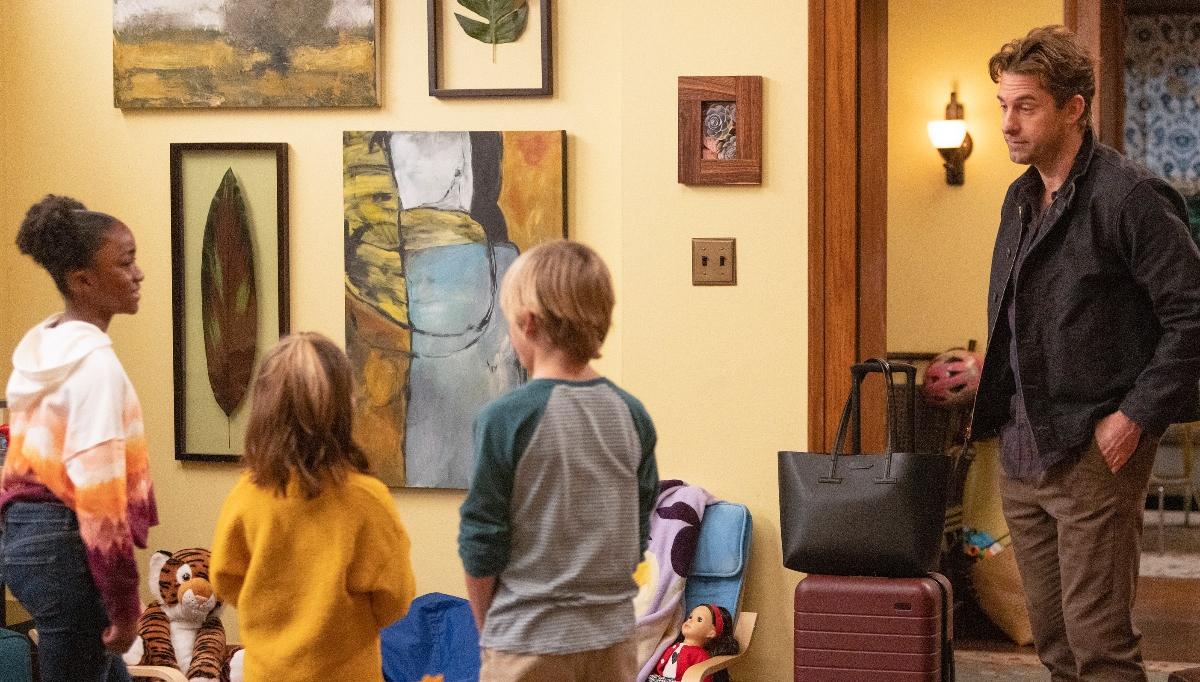 Because Meredith is splitting her work and personal time between Seattle and The Grey Center in Minneapolis, she and Nick are able to see each other fairly frequently. In Episode 13, "Put the Squeeze on Me," Nick and Meredith are at his cabin when they are suddenly surprised by his niece Charlotte and her boyfriend. Nick ended up raising Charlotte when his sister was unable to do so, and this is the first time we see the parental side of Nick. At the end of this episode Nick mentions that he's "falling in love," and Meredith responds with a smile and a kiss. We gotta say, that wasn't an, "I love you too."
Article continues below advertisement
Meredith has also introduced Nick to her own family, which includes her kids, and this is another huge step for her. Traveling back and forth between Seattle and Minneapolis can't last forever, but that problem might have been solved by a job offer for Meredith in Minnesota.
Is Minnesota in Meredith's future?
The reason Meredith is in Minneapolis is not for Nick. She was asked by Dr. David Hamilton (Peter Gallagher) to help cure his Parkinson's, which we are fairly certain she very nearly does. It's actually unclear where we are with his disease, but some groundbreaking medical leaps were made with David. They were so huge that he offered her a job that apparently pays quite well.
Article continues below advertisement
When Meredith was back at the cabin with Nick, she told him she wasn't sure she could go back to Seattle and be Chief of General Surgery after her success bringing the world one step closer to a cure with Parkinson's. She also brought up the idea of moving to Minneapolis while speaking with her daughter Zola (Aniela Gumbs), who told her mother she would follow her anywhere. All of this is building up to a possible move, despite the fact that we know Ellen Pompeo cannot leave the show just yet.
Article continues below advertisement
However, here's what could end up keeping Meredith at Grey Sloan Memorial. In a promo for Episode 15, Meredith is finally back in Seattle where she learns the residency program is in trouble and could be eliminated altogether. Towards the end of the teaser, Dr. Miranda Bailey (Chandra Wilson), is passionately yelling at Meredith about leaving. "This program raised you. I raised you," Miranda says, but she quickly collapses. It looks like it could be her heart.
Meredith Grey is loyal and caring, especially to the people she loves. We can definitely see her choosing to stay at Grey Sloan to rebuild the program that made her the doctor she is today, and perhaps maybe carrying on her Parkinson's research there. We just can't see Meredith leaving Miranda and the place where she learned who she is.