Does Queen Latifah Ride the Motorcycle in 'The Equalizer' — and Does She Do Her Own Stunts?
Does Queen Latifah ride the motorcycle in 'The Equalizer' abd ? The actress and rapper has proven that she's incredibly multitalented.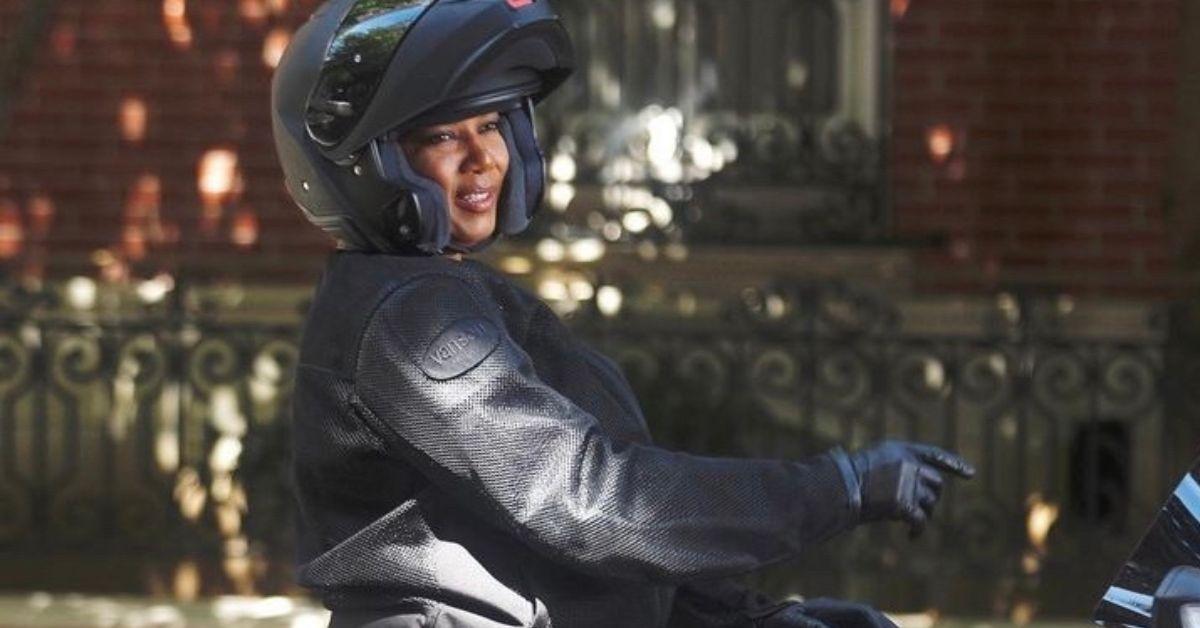 Fans know Queen Latifah for her talents in acting and music — but viewers of her CBS hit The Equalizer want to know if her skills also include motorcycle riding. Indeed, her character on the show is often seen on a bike, but is it really her riding it?
Article continues below advertisement
Here's what to know about Queen Latifah's stunt work — including those motorcycle scenes on her show.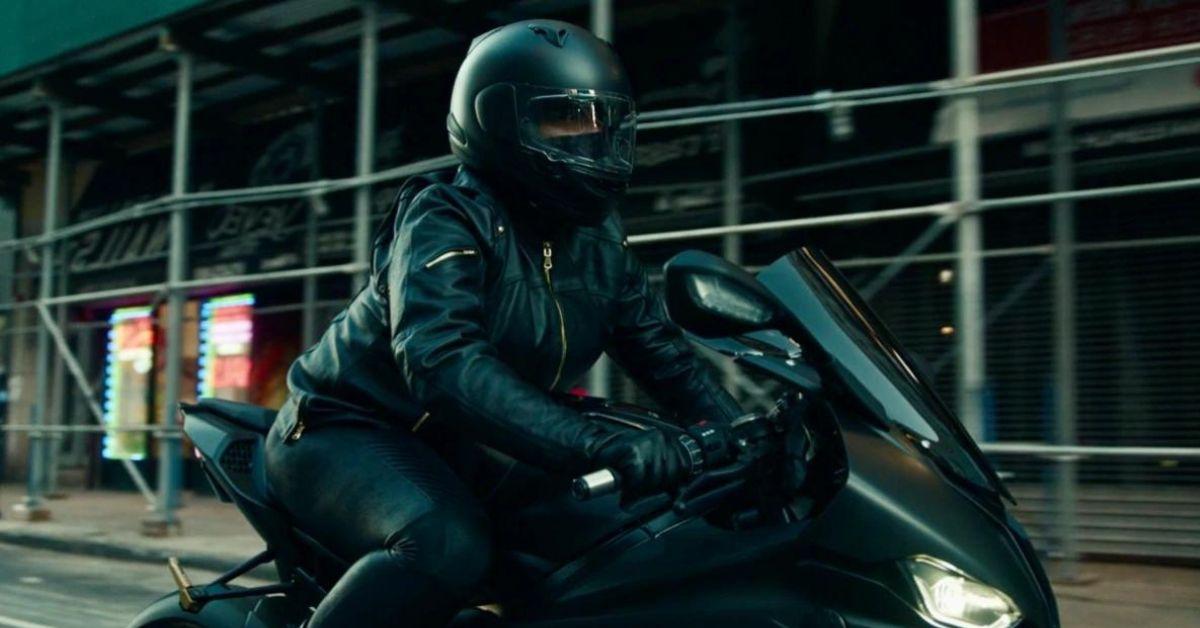 Article continues below advertisement
Does Queen Latifah ride the motorcycle in 'The Equalizer'?
It turns out Queen Latifah does indeed ride the motorcycle on her show — for the most part. There are still certain stunts the actress doesn't do.
In 2021, the show's stunt coordinator Chris Place told Below the Line: "I didn't know if I could allow her to be on the bike at all. Then I found out she's been riding her whole life. She's fantastic on the bike and very vehicle aware."
He added: "We allowed her to drive in a straight line or come around the corner and pull up. If it entailed spinning the back tire or anything too crazy, we got a stunt double to come in there."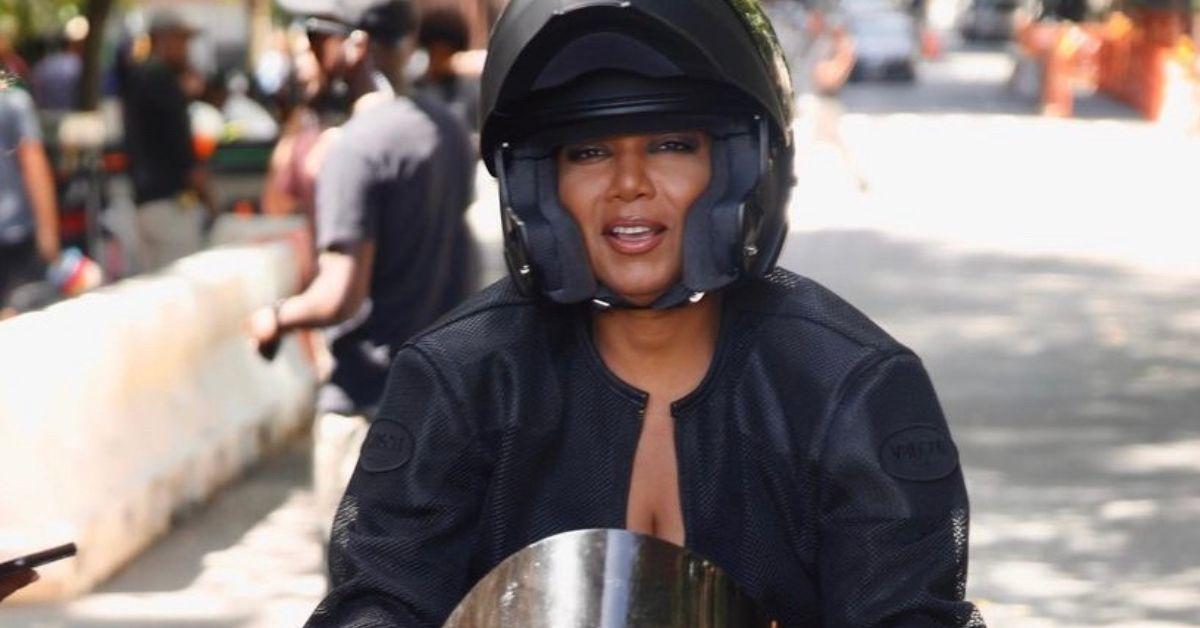 Article continues below advertisement
Queen Latifah further elaborated to BlackFilmandTV.com in 2021:
"I ride motorcycles, but there's certain things that I'm just not doing on the bikes at this point. I would have done it in my 20s. But maybe not now."
She went on: "But there are people who do that amazingly well. So I have a lot of respect for the stunt people that are involved in our show, and our coordinators. They really work hard at creating these intricate scenes that don't look like things that you've seen before."
Article continues below advertisement
Considering her history of riding motorcycles, it's not surprising at all that she was allowed to hop on the back of one for The Equalizer.
In 2013, the Daily Mail reported on Latifah's time zooming through West Hollywood on her purple and yellow motorcycle while wearing a helmet and a pair of gloves.
Does Queen Latifah do her own stunts in general?
When people think of the title The Equalizer, they often recall Denzel Washington's 2014 and 2015 films of the same name — along with his unforgettable action scenes. He is the face of the film franchise, but Queen Latifah is the face of the series. She opened up about her connection to the Equalizer film with Entertainment Tonight and how she watched the original '80s TV series (on which the films were loosely based) when she was a child.
Article continues below advertisement
She further opened up about what it takes to film such intense action sequences for the show. If you're curious to know whether or not she does a lot of her own stunts for the show, she really does!
Article continues below advertisement
She said, "I actually do have to train. I do have to do stunts and I give all the props to the stunt crew and the stunt folks... the fight coordinators, the special effects people, my motorcycle double, [and] my car doubles. I definitely have to handle weaponry, have to fight…"
Latifah credited her father who worked in law enforcement as well as her connection to the stunt coordination crew on set.
The Equalizer airs on Sundays at 8 p.m. ET on CBS.