Raygan Tyler's Fate on 'Below Deck Med' Season 7 Has Been Revealed (SPOILERS)
Does Raygan Tyler get fired on 'Below Deck Med' Season 7? The Bosun has been struggling to find her footing since she joined the 'Home' crew.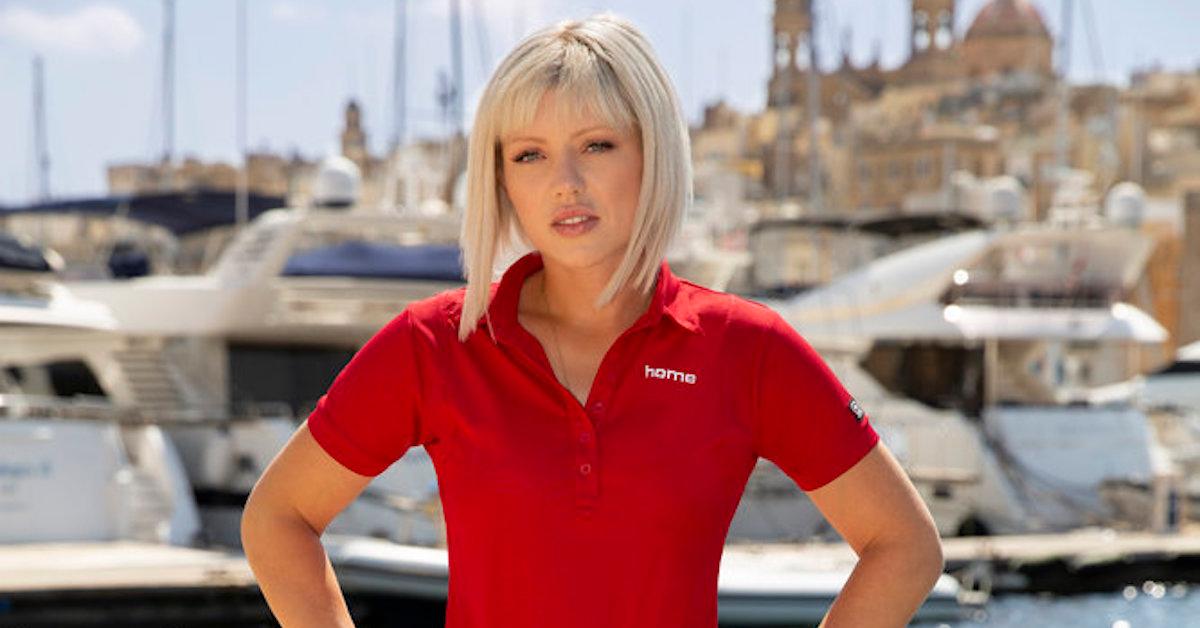 Spoiler Alert: This article contains spoilers for Season 7 of Below Deck Mediterranean.
The hit Below Deck spin-off, Below Deck Mediterranean, officially returned for Season 7 on July 11, and didn't take long for the drama to kick off among the crew members on Home.
Article continues below advertisement
From Chef Dave White's pre-show romance with Chief Stew Natasha Webb, to the delay from deckhands Mzi "Zee" Dempers Storm Smith due to a COVID quarantine, to issues with the stabilizers on the boat itself, things haven't exactly been smooth sailing for Captain Sandy Yawn and her staff of eight interior and exterior crew members.
As longtime fans of the show know, there are always some growing pains as the crew members get used to a new yacht on Below Deck Mediterranean.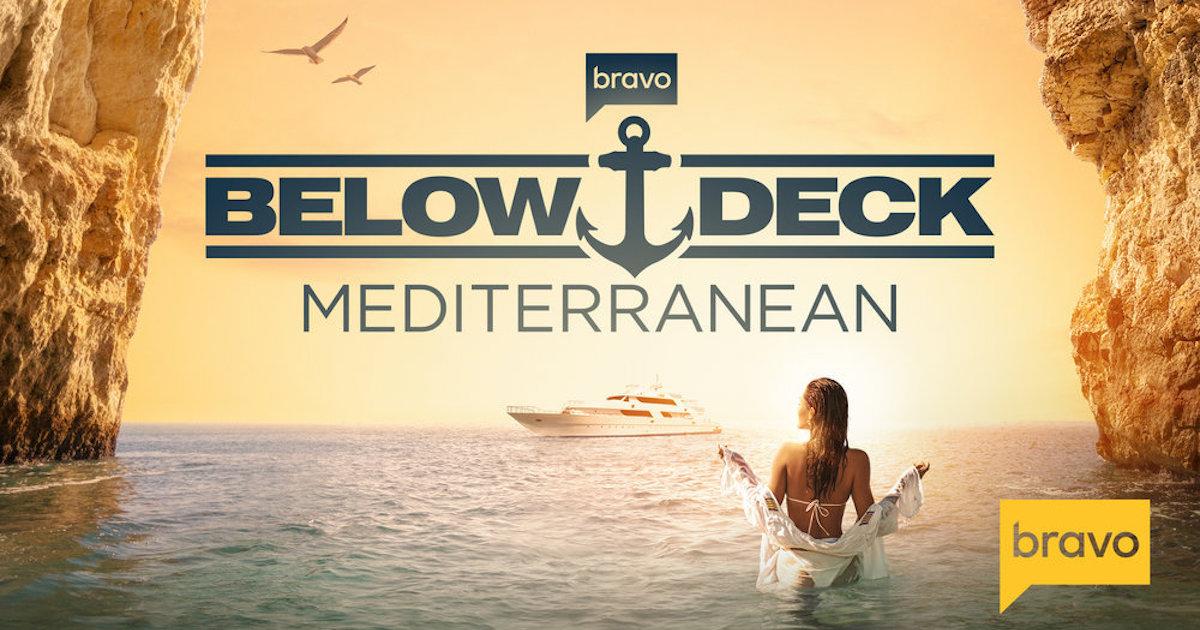 Article continues below advertisement
However, Bosun Raygan Tyler, who is new to the show on Season 7, struggled to find her footing during the first charter. After Captain Sandy talked to her, it became clear that Raygan's inexperience would be getting the best of her.
During an intense docking moment on the second charter, Captain Sandy actually hit a dolphin thanks, in part, to Raygan's inability to call the right distance.
Captain Sandy has never shied away from making changes to the crew during the charter season, leading some viewers to wonder if Raygan will get fired on Below Deck Med.
Who is Raygan Tyler from 'Below Deck Mediterranean' Season 7?
The original Season 7 Bosun hails from Essex, England, and she's the second-ever female Bosun to be featured on a show in the Below Deck franchise (Below Deck Med alum Malia White was the first).
Before she began working on deck, Raygan got started in the yachting industry as an interior crew member.
Though she had some leadership experience prior to her participation in Below Deck Med, Raygan admitted on the show that she was used to boats that were less "busy" and "hectic."
Article continues below advertisement
Does Raygan get fired on 'Below Deck Med'?
After the first charter wrapped up, Captain Sandy had hopes that the four members of the deck team would begin to work in harmony together. On the third episode of Season 7, Raygan failed to make it on deck on time because she wasn't feeling well after the first crew night out.
It also took quite a while for the deck team to get all of the water toys out, which kept the guests waiting, leading Captain Sandy to have a talk with Raygan.
Article continues below advertisement
The Home captain pointed out that Raygan was "in over her head," and she wondered what it would take for the Bosun to get organized, and to succeed on the boar.
"I need to be able to have a Bosun I can trust, and a Bosun that has guests' priority," the longtime Below Deck Med captain said.
On the fifth episode, which is available to stream early on Peacock, Captain Sandy decided to terminate Raygan's employment.
"I can tell you haven't run a deck crew in a busy charter boat, on a vessel this size..." Captain Sandy told Raygan during their second one-on-one chat about her lack of experience. "The final straw was the docking."
After telling the Bosun that the docking incident was "dangerous," the longtime captain confirmed her decision to fire Raygan.
Article continues below advertisement
"I'm letting you go," Captain Sandy shared. "If I had the time, and I wasn't running a boat this size, I would train you. I would teach you."
Once Raygan left the boat for good, viewers began to wonder who would be coming on board to replace her. As fans learned in the prior episode, the yachting agency couldn't find a Bosun to replace Raygan, so a new deckhand was sent instead.
Deckhand Storm Smith was promoted to the Bosun position, and the rumored new deckhand will look familiar to longtime fans of the show.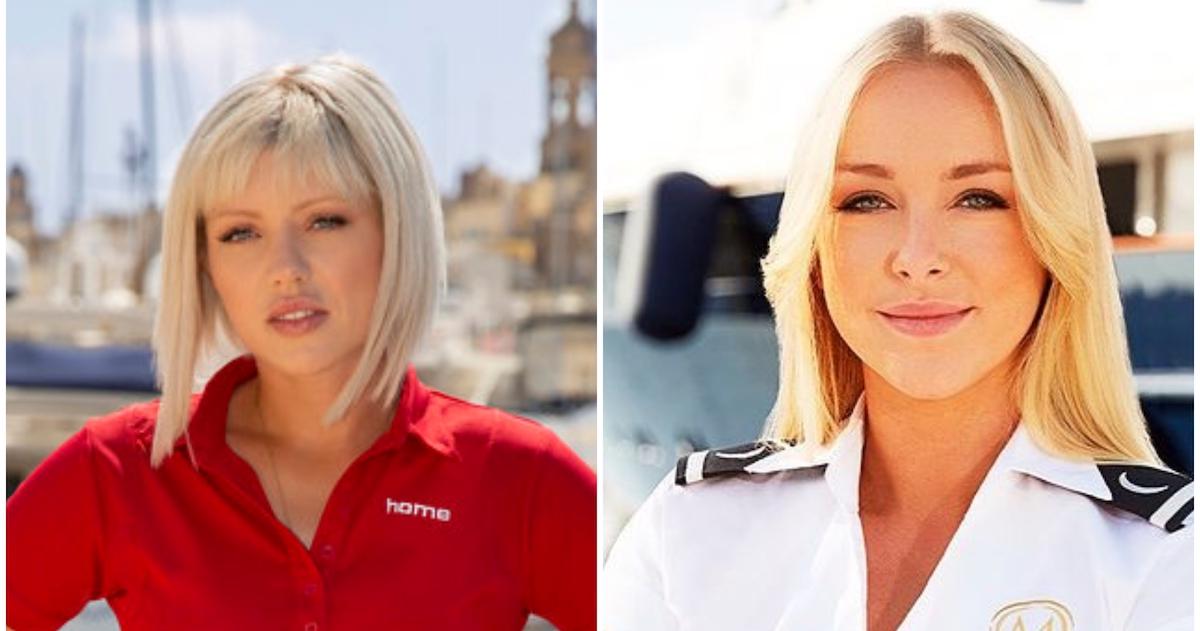 Article continues below advertisement
Who is the new deckhand on 'Below Deck Med' Season 7?
In May 2022, a Reddit post about the Season 7 cast indicated that Courtney Veale, who was a stew on the sixth season, would be joining the crew at some point during the charter season to help out on deck.
The spoiler noted that Raygan would allegedly leave the boat prematurely, that one of the existing deckhands would take over as Bosun, and that Courtney would join the deck team to fill in.
Now that Raygan has been fired and Storm has been promoted, all fans have to do is wait and see if Courtney will be the one who is joining the boat.
New episodes of Below Deck Mediterranean air on Mondays at 8 p.m. ET on Bravo. You can also stream new episodes a week early on Peacock.