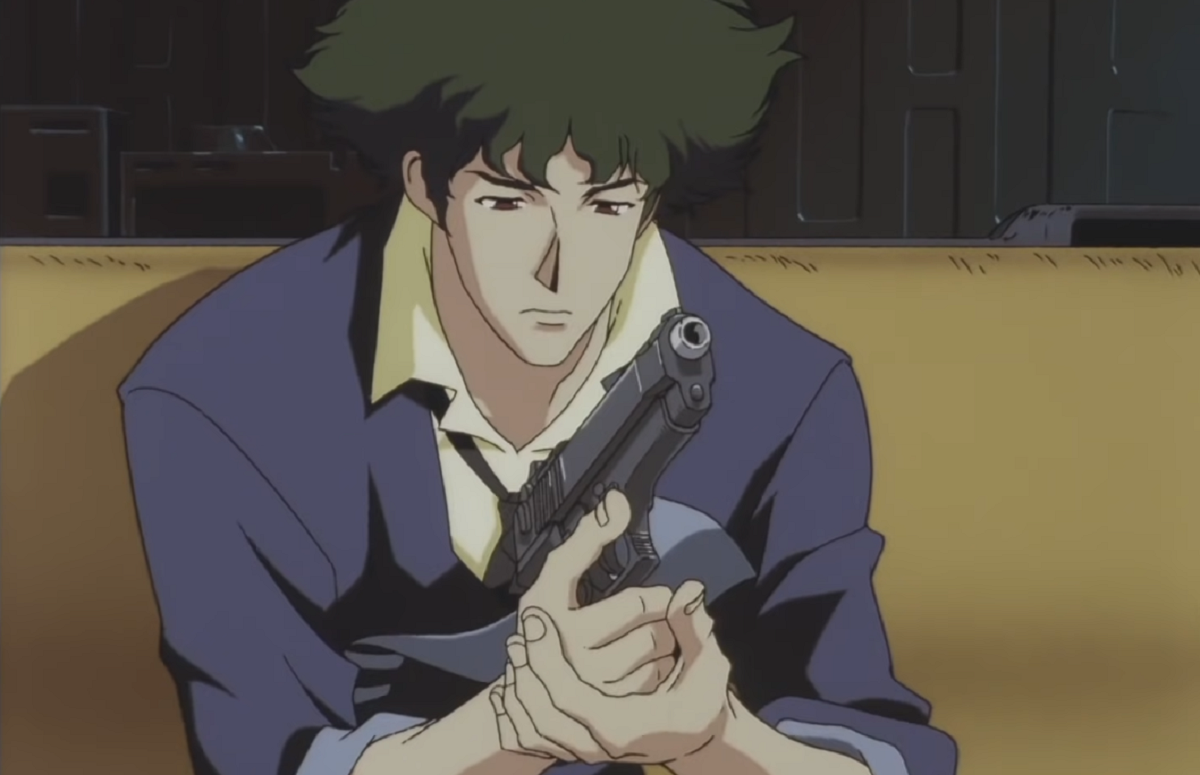 If You Watched the 'Cowboy Bebop' Anime, Then You Know What Spike Is in For
Spoiler Alert! This article contains spoilers for the Cowboy Bebop anime and live-action adaptation.
The legacy and impact of an anime like Cowboy Bebop are difficult to replicate. Since its 1998 debut, the show's eclectic mix of realistic genres set against its sci-fi setting set a new standard for dramatic storytelling in Japanese animation. Stylish, accessible, and iconic, the show is an influential classic from beginning to somber, ambiguous end.
Article continues below advertisement
Cowboy Bebop follows Spike Spiegel and his ragtag group of bounty hunters as they travel across the cosmos in search of fleeting paychecks. While much of the show's charm stems from its varied episodic narrative, Spike is haunted throughout the series by a violent past that slowly but surely catches up to him in the present. When it finally does get to him, it gets bloody, and even someone as deadly as Spike has trouble making it out of the bloodbath.
But does he? Does Spike Spiegel die in Cowboy Bebop?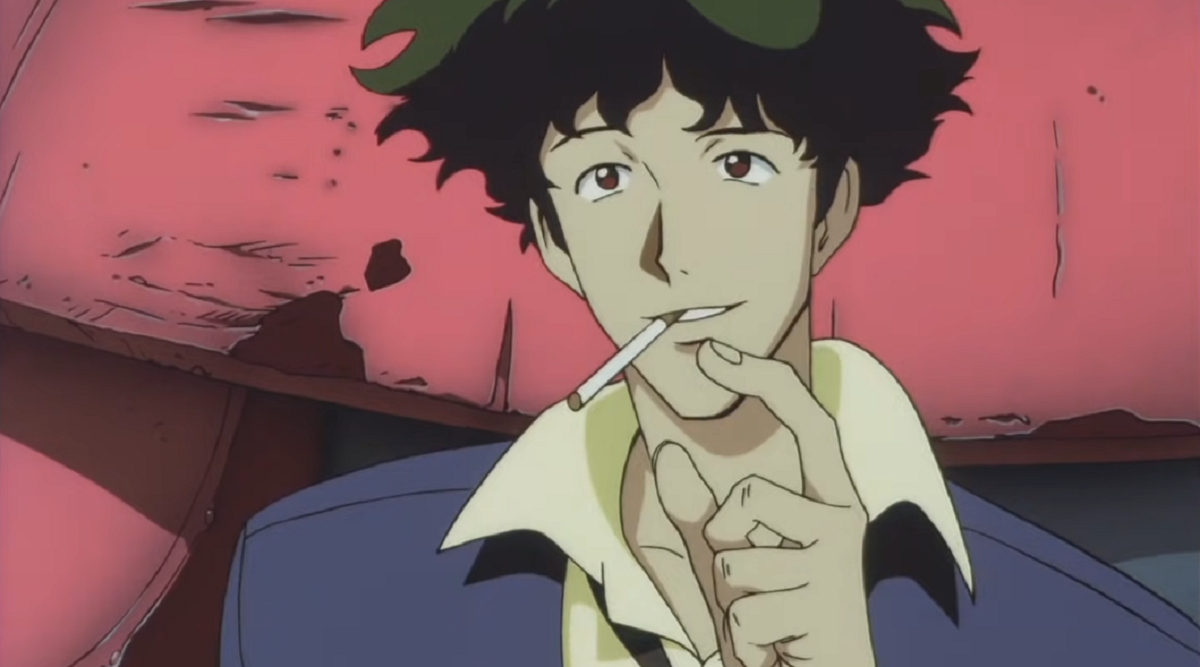 Article continues below advertisement
Does Spike die in 'Cowboy Bebop'?
Though his fellow bounty hunters have their own arcs, Cowboy Bebop primarily focuses on Spike's past as part of the Red Dragon Syndicate, a criminal organization. While partnered with Vicious, the two garnered a reputation as the Syndicate's strongest fighters. But all that changed after Spike started a romantic affair with Vicious' girlfriend Julia. After finding happiness outside violence, he tried to leave Red Dragon. But the Syndicate doesn't take kindly to anyone trying to defect.
Spike is then forced to fake his own death and separate from Julia in order to flee. After years of bounty hunter work, Spike and Julia reunite and intend to finish what they started. Unfortunately, Vicious — now head of the Syndicate — sends hitmen after them. Julia perishes in the midst of Vicious' vengeful bloodbath, prompting Spike to return the favor. After bidding farewell to his Bebop crew, he confronts Vicious once more. Spike succeeds in killing him, but not without serious injuries.
Article continues below advertisement
The final scene of the series shows Spike falling to the ground, with no indication of whether he lives or dies.
According to a 2013 interview with Red Carpet News, director Shinichiro Watanabe wanted the ending to be ambiguous and purposefully left it to the audience to interpret.
"In the past, people watching my shows have come up with better ideas than my original intention for the story," Shinichiro told Red Carpet News. "So I think it's good to let people use their imaginations.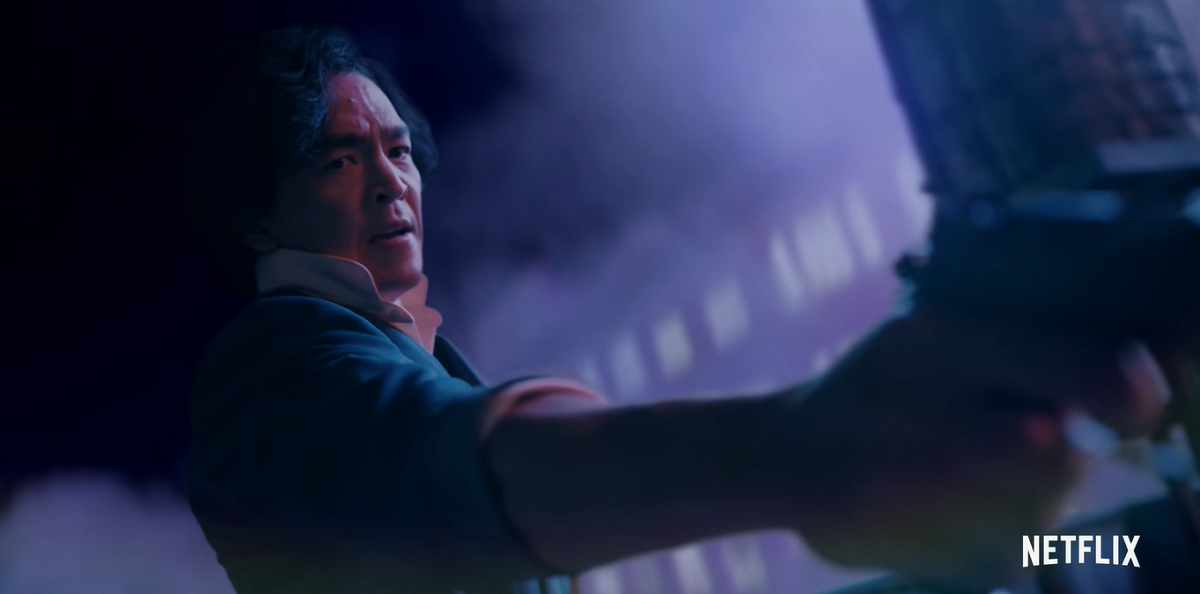 Article continues below advertisement
OK, but what about the live-action Spike?
The symbolism and narrative structure surrounding Spike's ultimate fate could take a whole afternoon to explain. After all, he "died" once and lived to tell the tale. Is it so unbelievable that he might do it again?
That being said, the live-action series seems to take plenty of cues from the source material. After reuniting with his rival in Season 1 Episode 10 of the new series, Spike (John Cho) and Vicious (Alex Hassell) have a violent clash. The season ends with a gravely-injured Spike wandering off into an alleyway and passing out shortly after being discovered by Ed (Eden Perkins).
Creative liberties notwithstanding, the season finale of the live-action series adapts Episode 5 of the original anime. Entitled "Ballad of Fallen Angels," Spike reunites with Vicious for the first time in years and survives the encounter, albeit having to recover in a full-body cast.
While there's plenty of evidence suggesting that live-action Spike is alive and well, we'll be talking about Spike's ambiguous end for years to come.