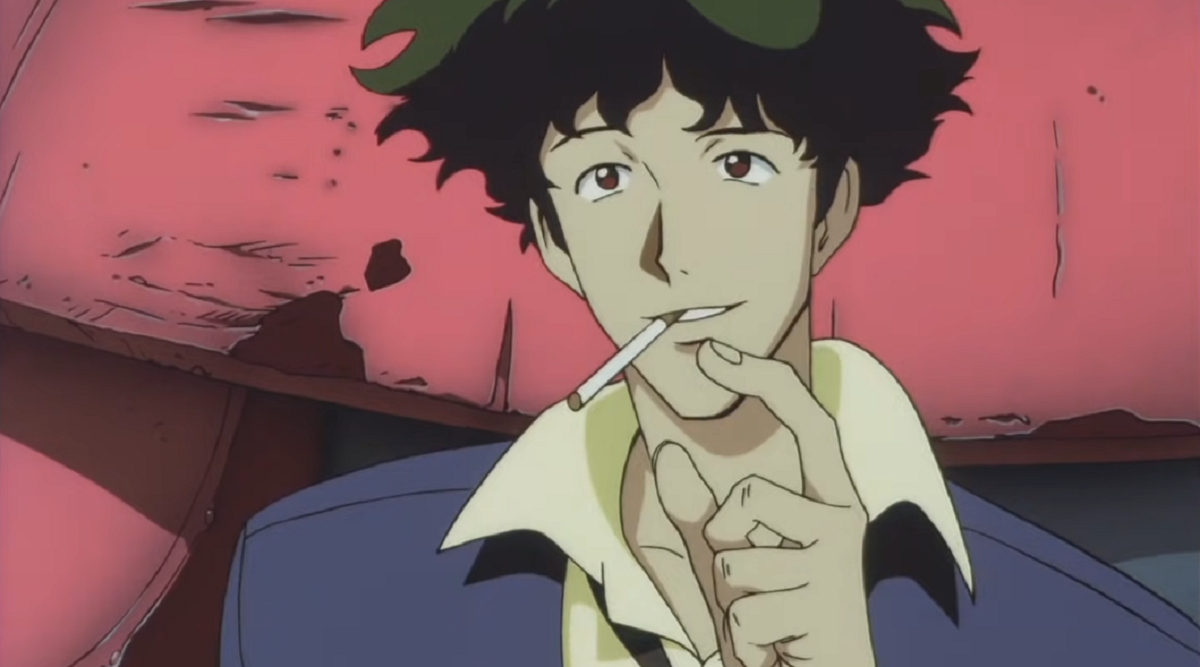 The Live-Action 'Cowboy Bebop' Is Almost Here, but What's the Popular Story Even About?
Love it or hate it, the live-action Cowboy Bebop is set to arrive on Netflix very soon. The show will star John Cho, Mustafa Shakir, and Daniella Pineda as they fill the shoes of beloved anime characters in this upcoming series. Historically, live-action versions of anime can either go pretty well or horribly wrong, and only time will tell which category Cowboy Bebop will fall under. But what is the show even about?
Article continues below advertisement
Cowboy Bebop is a critically-acclaimed anime series that debuted in 1997. Over the years, the show has received immense praise for its performances (in both the Japanese and English dubs), quality of animation, and its ambitious narrative and emotional core. In its time, the show raked in awards for best characters, best voice acting, best music, and topped several "Best Anime" lists both past and present.
The reputation of director Shinichirō Watanabe's seminal anime cannot be overstated. And the show's plot, as eclectic and cinematically liberal as each episode becomes, has played an enormous role in its appeal.
Article continues below advertisement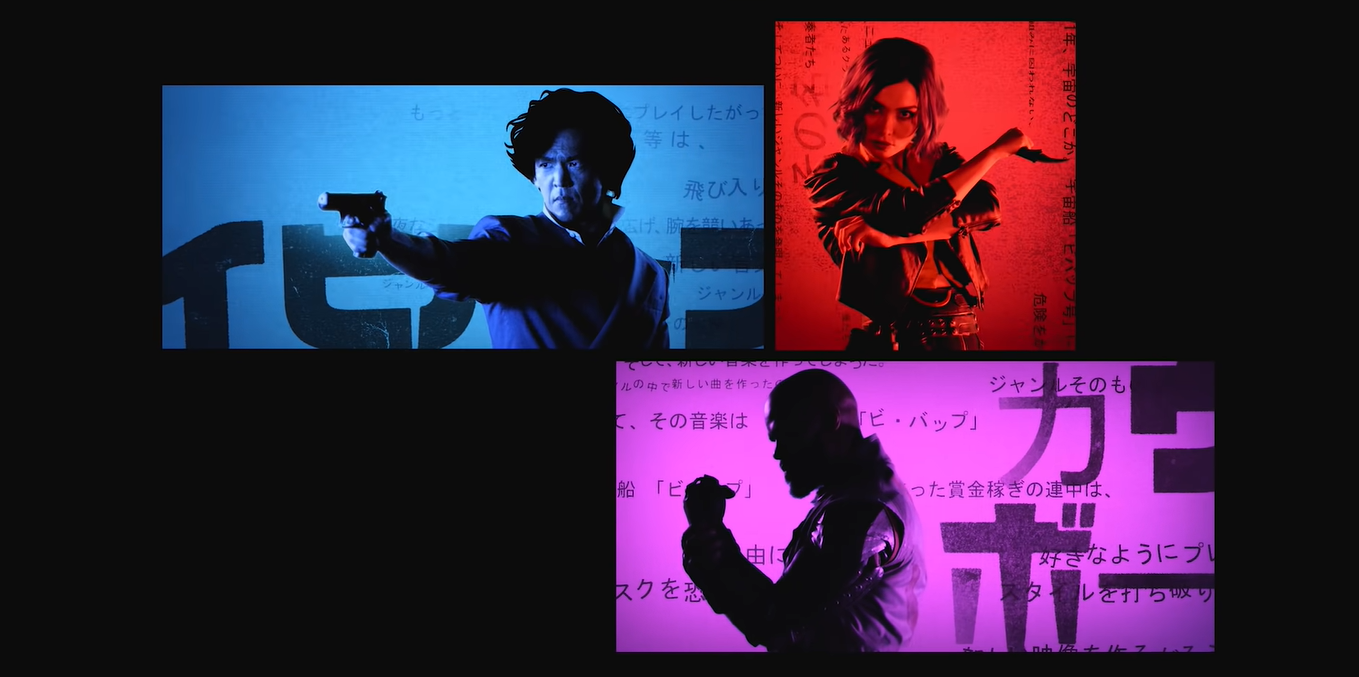 What is 'Cowboy Bebop' about?
Described as a "neo-noir space western," Cowboy Bebop follows a group of spacefaring bounty hunters. Aboard their ship, the Bebop, the ragtag crew tracks down dangerous criminals in exchange for a quick buck. Traditionally, the Bebop crew takes on a different bounty every episode in an effort to keep themselves afloat while they drown in destitution. Unfortunately, these bounty hunters seem to be too good at their jobs, considering they can never seem to cash in when all's said and done.
Article continues below advertisement
The Bebop crew consists of Spike Spiegel, Jet Black, Faye Valentine, Ed, and Ein. Spike is aloof and cavalier on the surface, but his indifferent demeanor belies his formidable fighting prowess and violent past. Jet is the pilot, often having to nudge the lazy Spike into action to keep their ship running.
Faye is a trigger-happy femme fatale who can never turn down a potential paycheck. Ed is an eccentric young hacker and could be the Bebop's star player if she could just sit still. Oh, and Ein is an adorable little Corgi who may or may not have a heightened mental capacity.
Article continues below advertisement
While the crew struggles to survive both their occupations and living with each other, each of them grapples with mysterious pasts that always seem to come back to haunt them.
While the show does have a unifying throughline, much of its enduring appeal lies in its episodic format. The largely-independent plots of each episode allow viewers to pick up from random installments and still gain a deep appreciation for the narrative. In other words, it's easy to pick up and difficult to put down.
Article continues below advertisement
The live-action version is different but the same.
While the show will likely aim to take some creative liberties, the premise is essentially the same. Spike (John Cho), Jet (Mustafa Shakir), and Faye (Daniella Pineda) are still three bounty hunters surviving paycheck by paycheck as they chase targets through space. Though Ein will make an appearance in the show, Ed does not yet have a confirmed actor, and it is unknown if she will be in it at all.
While beauty is in the eye of the beholder, the show currently holds a 41 percent on Rotten Tomatoes. The critics' consensus reads, "Maybe next time, Space Cowboy — this live-action Bebop has a fun enough crew to spend time with, but it disappointingly replaces the soulfulness of the source material with kitsch."
Want to check it out for yourself? The live-action Cowboy Bebop will start streaming on Netflix on Nov. 19. The original anime is also currently streaming on Netflix.