'The Courtship' Lead Nicole Rémy Talks Connecting with Multiple Suitors on the Show: "The Love Stories Are Real" (EXCLUSIVE)
Does 'The Courtship' end with an engagement? Nicole Rémy, the heroine of the first season, spoke with 'Distractify' about the ending and where things stand now.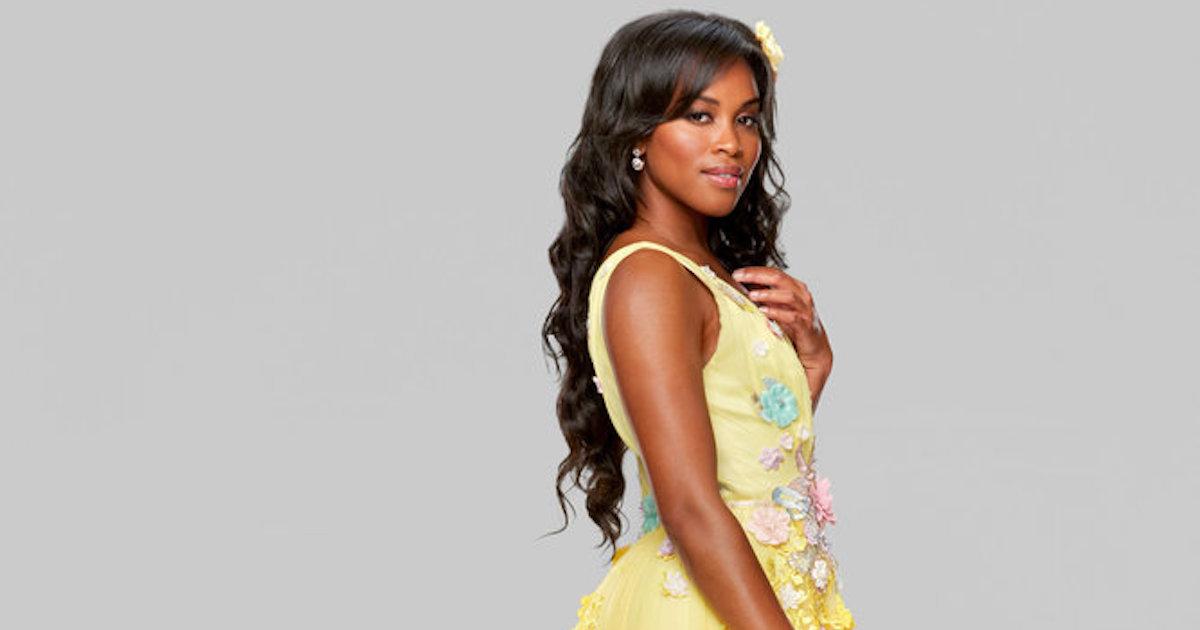 If you watched Bridgerton and burned for Simon and Daphne's love story, or you consider Pride and Prejudice leads Elizabeth and Mr. Darcy to be one of the best literary couples of all time, then you can further live out a Regency-Era fantasy by tuning in to The Courtship.
The USA series brings lead Nicole Rémy back in time to the early 19th century as she dates suitors who are knowledgeable on letter-writing, formal dancing, and traditional courting practices.
Article continues below advertisement
Since Regency-Era engagements often happened after a dance in the ballroom or a following a chaperoned outing, fans of the show may be wondering if The Courtship will follow suit and end with a proposal.
Nicole spoke exclusively with Distractify about the ending of the show, and why bringing dating back in time allowed for "deeper" connections to form.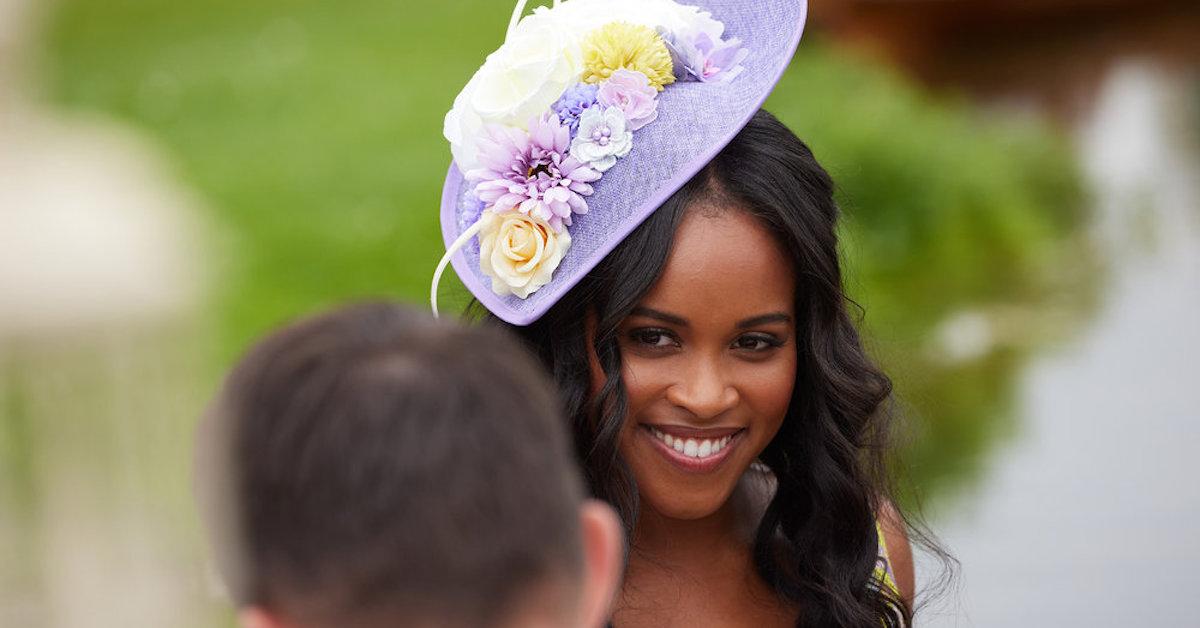 Article continues below advertisement
Does 'The Courtship' end with an engagement? Nicole Rémy spills all.
While dating shows like The Bachelor and Bachelor in Paradise highlight engagements as the ultimate sign of commitment (and the perfect fodder for epic finales), the ending of The Courtship is a mystery to viewers thus far. After all, the show is currently airing its first season, so Nicole's own journey could set the tone for any potential future leads.
Nicole spoke exclusively with Distractify to dish about the series ending. During our chat, she obviously couldn't give too much away, but she did share that The Courtship is meant to conclude with a serious commitment.
"Ultimately, the ideal end goal is that I'm engaged and that I will get married to a suitor at the end," Nicole said to Distractify about the show.
While the software engineer is staying tight-lipped about whether she got engaged, and what her current relationship status is now, she did share that the format of the show allowed her to forge really strong bonds with more than one suitor.
Article continues below advertisement
"I really did develop real connections with multiple guys on the show," she continued. "That made it really tough for me moving forward in the process ... deciding, 'OK, is there one here that I feel like it's my forever?' Although I can't say if I ended up with anyone, specifically, I can say that the love stories are real and that I'm really excited for everybody to come along the journey with me."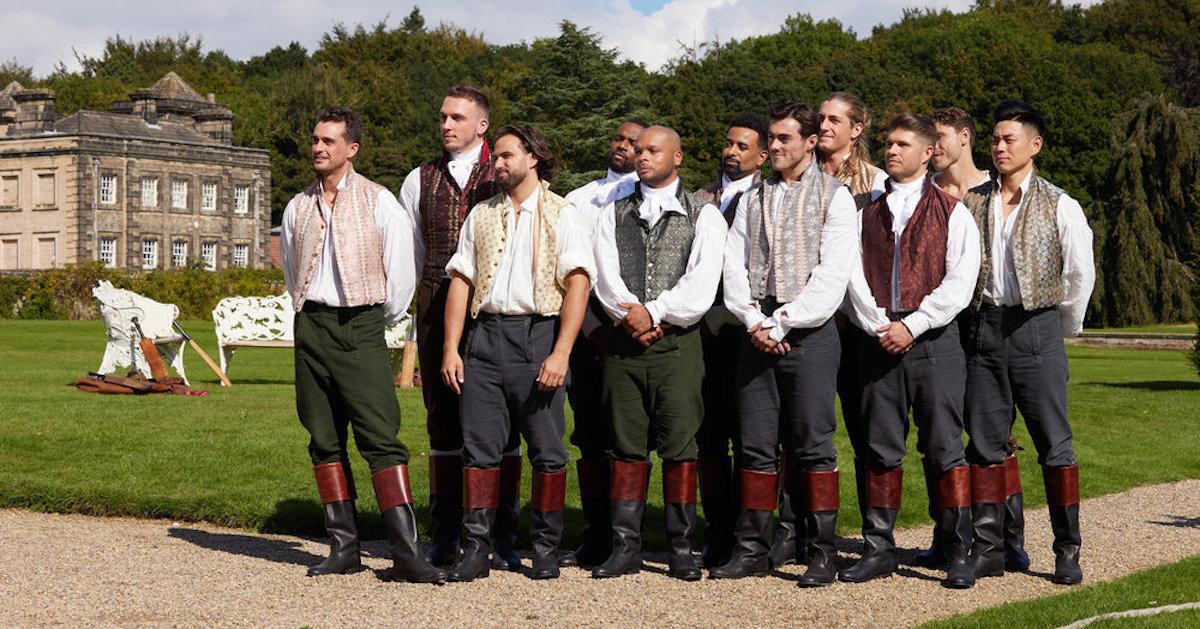 Article continues below advertisement
Nicole shares why the setting and the Regency Era dates were conducive to falling in love.
The Courtship heroine made "real connections" during her time in front of the cameras, which had a lot to do with bringing the dating practices and the outings themselves back to a different era. Plus, the picturesque Castle Howard setting and her gorgeous wardrobe of Italian silk dresses (which were handmade in Paris) didn't hurt, either.
"The biggest thing for me was that we were going back in time to Regency Era, when things were just a little bit simpler," Nicole explained about why the more traditional time period worked for the show. "We were taking the time to get to know each other on a deeper level. There's a lot more eye contact, there's a lot of deeper connections, because we were able to really focus on our relationships."
Article continues below advertisement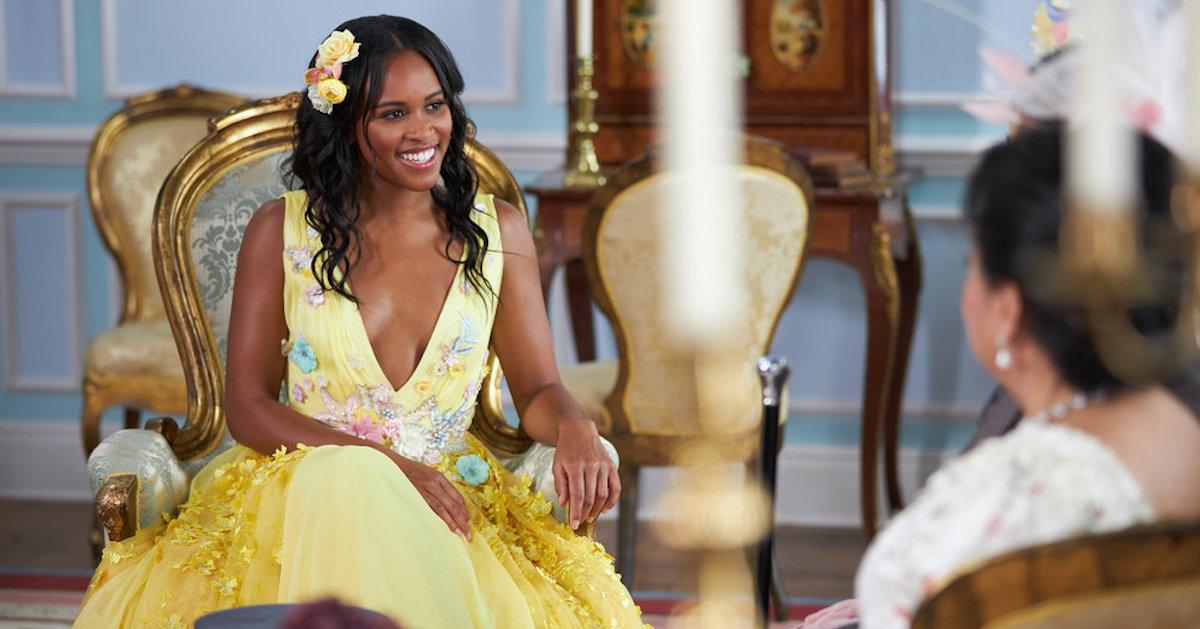 While the dates on other romance shows are elaborate and they can distract from the real world, The Courtship had more straightforward outings — though the outfits are definitely much more formal than the competition.
"Our dates are very simple. It's either a horseback ride, or rowing across the lake," Nicole added. "Having those simple dates really just allowed for more conversation, which I really appreciated."
The dates may not have featured helicopter rides, private concerts, or shopping trips, but each episode does conclude with an elaborate and cutthroat final dance which rivals any period piece romance.
Will Nicole's time as the lead end in love, or in heartbreak? You'll have to tune in to find out.
The Courtship airs on Wednesdays at 11 p.m. ET on USA, after new episodes of Temptation Island Season 4. The show is also available to stream on Peacock.