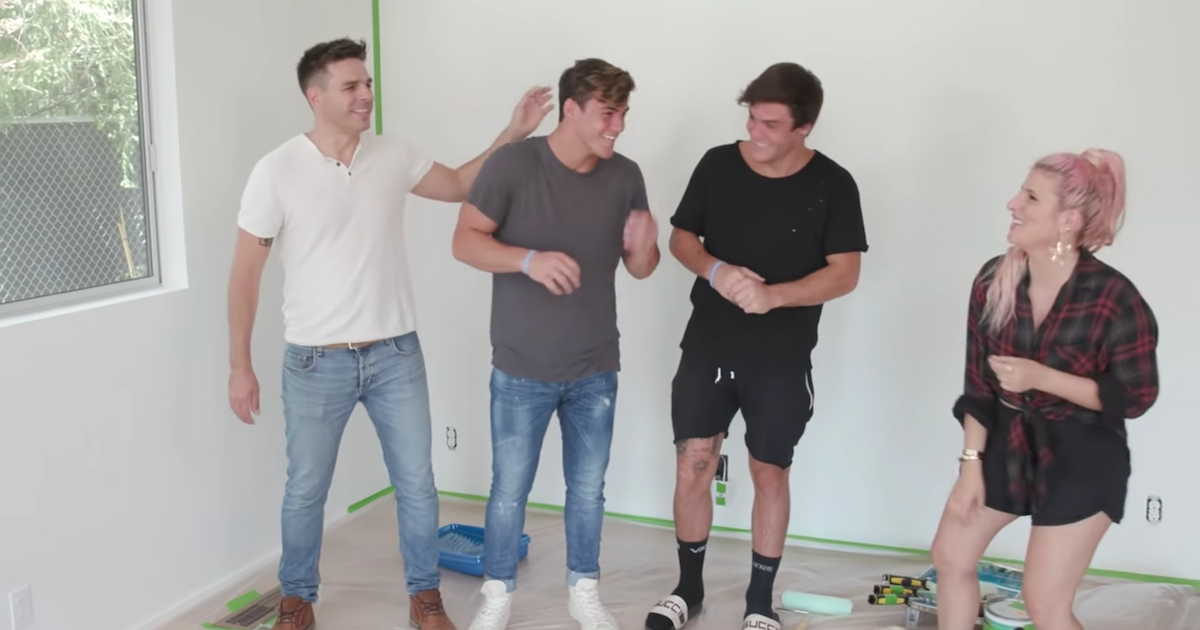 The Dolan Twins Shaded Interior Designer Mr. Kate Over Dining Room Chairs
At any one time, there are countless feuds going on and there is a lot of shade being thrown in the YouTube community, but it may be safe to assume that none have ever been about chairs. Ethan and Grayson Dolan aka the Dolan Twins are two of the most recognizable vloggers, and they have more than 11.1 million subscribers and a slew of devoted fans.
Article continues below advertisement
In 2018, the then-teenagers were part of the interior design YouTube series OMG! We're Coming Over: Digitally Famous, which was hosted by Mr. Kate and her husband, Joey Zehr.
Mr. Kate — who became famous for her eponymous design and lifestyle brand — put her touches on the Dolan home, including a dining room with bright yellow chairs.
Fast-forward to September of 2020, and the Dolan Twins called out Mr. Kate for allegedly lying about the quality of the chairs.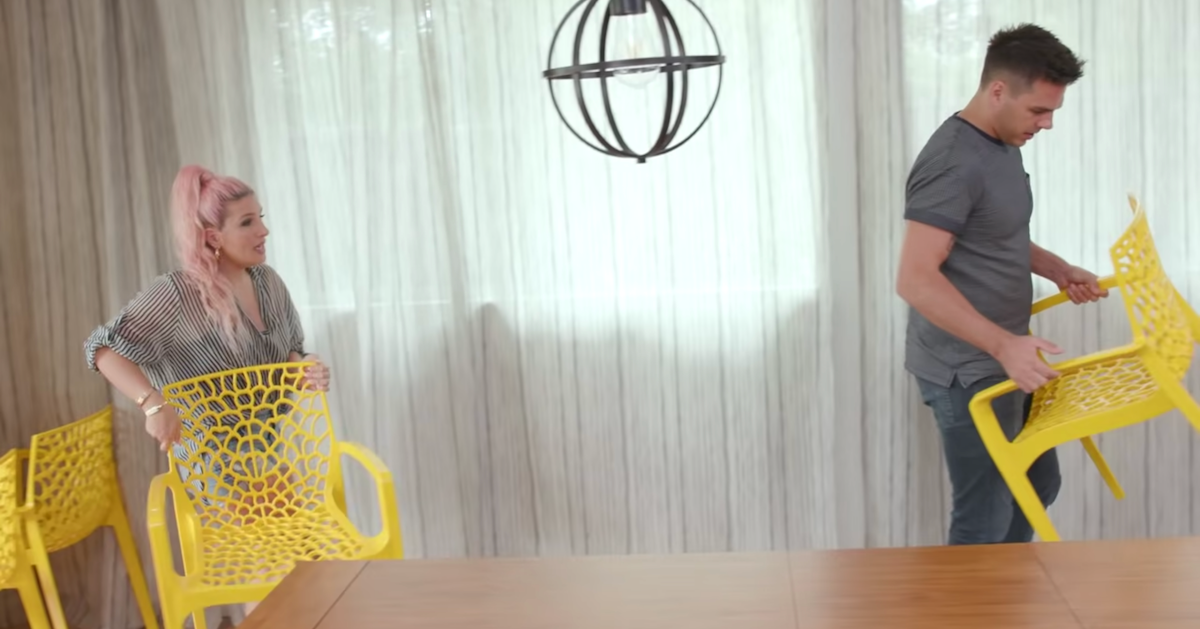 Article continues below advertisement
Why did the Dolan Twins shade Mr. Kate about the furniture she picked out for their old home? Continue reading to find out what happened, and how the Dolan Twins' fans have been attacking the designer and her husband online.
Mr. Kate did the interior design for the Dolan Twins' first Encino house.
Back in 2018, while the Dolan Twins were still living in their first Encino home, they enlisted the help of Mr. Kate and Joey to add some decorative touches. The couple decided to match the interior design to the mid-century exterior, and their dining room choices have since come back to haunt them.
Article continues below advertisement
After selecting a rustic dining table, Joey explained that they chose more mid century chairs for contrast. While placing the seats at the table, Joey and Kate discuss how they picked them.
"These chairs are cool," Joey says.
"I am obsessed with these," Kate responds. "These are made in Italy."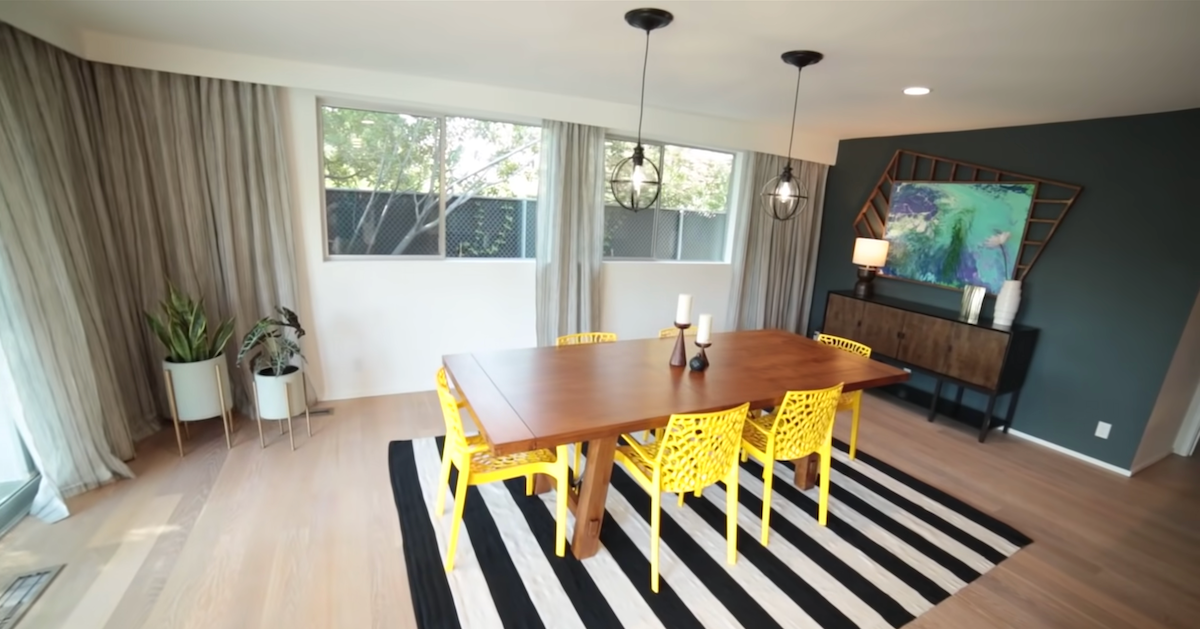 Article continues below advertisement
When the Dolan Twins were able to see the finished design, they harped on the chairs.
"They're made in Italy? Imported?" Ethan said.
"These are amazing! We're Italian!" Grayson exclaimed.
"A little bit," Ethan added.
But, more than two years later, the Dolan Twins said that Mr. Kate actually lied about the chairs, and they claimed that they were really from Walmart.
What happened between the Dolan Twins and Mr. Kate?
In their Sept. 3 video "We Got Scammed For Thousands Of Dollars," Ethan and Grayson are going through their belongings to decide what to get rid of, and what to sell because they are moving into their new house. The brothers placed all of their unused furniture and belongings in one room, and they put Post-it notes on what they didn't want.
Article continues below advertisement
"What about all these yellow chairs?" Grayson said, while adding Post-it notes to the seats. "Dude, we were told that these yellow chairs were from Italy. They're not f-----g Italian. They're from Walmart."
"Someone said they were Italian," Ethan continued, thereby shading Mr. Kate's design from two years earlier.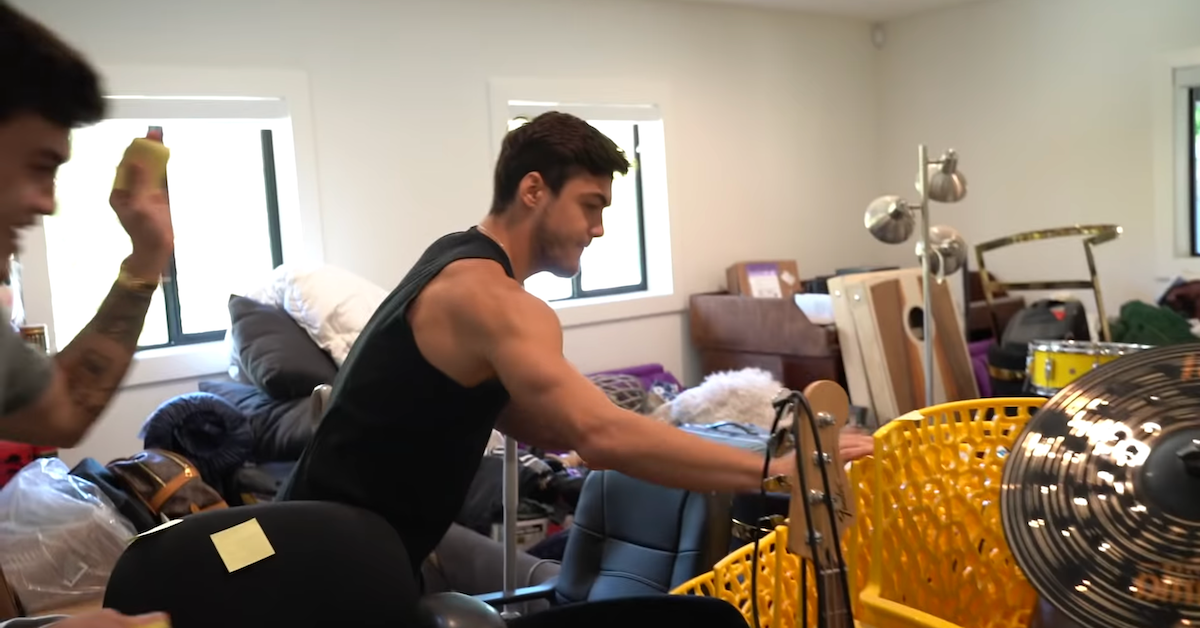 Article continues below advertisement
Fans of the Dolan Twins then returned to the original design video from 2018, and they flooded the comments section about the dining room. They accused Mr. Kate of being a liar, and of trying to pretend like her selections were fancier than they actually were.
But, Mr. Kate linked all of the furniture she utilized in the video in the description. The dining chairs were actually selected from Wayfair, and they originally come from a manufacturer called Grandsoleil. The furniture company is based in, you guessed it, Italy.
Though Mr. Kate was getting a lot of hate online, she was truthful in describing the chairs as Italian imports.
Neither Mr. Kate nor Joey have commented on the shade that the Dolan Twins threw at them for their dining room chair choice.
The Dolan Twins have also not apologized or clarified their remarks.