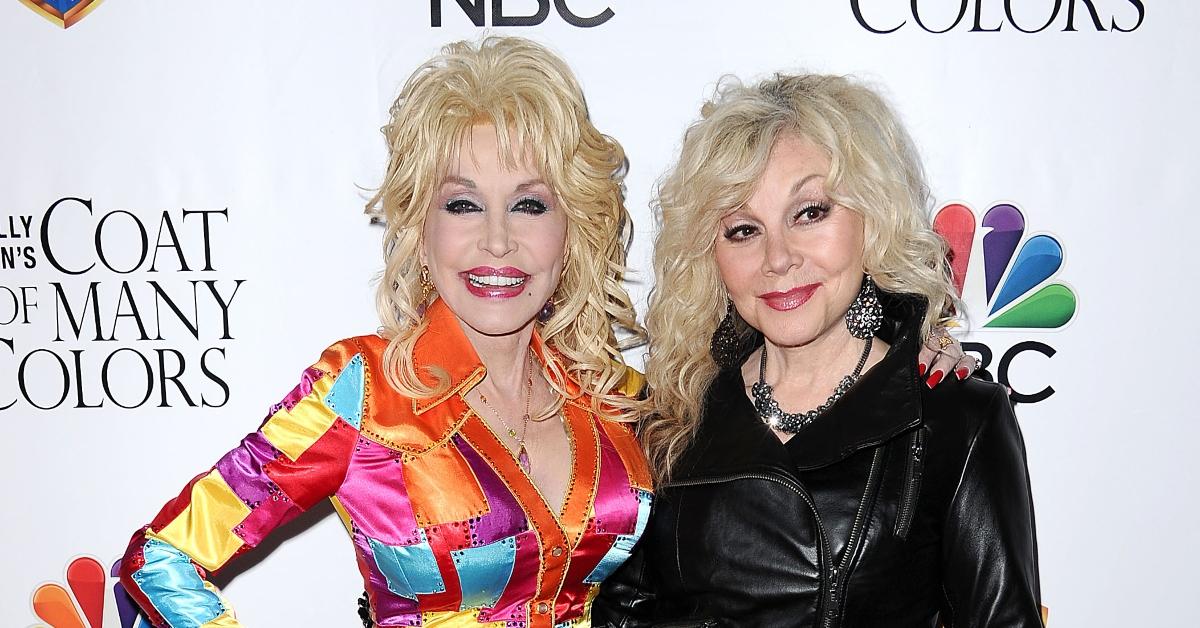 Dolly Parton's Sister on Upbringing: "Singing Was Like Breathing at Home"
Born in 1946 in a one-room cabin near the Great Smoky Mountains, Tenn., Dolly Parton became the first in her family to achieve a breakthrough in the music industry.
She signed her first deal with Monument Records in 1965. After a brief stint as a pop singer, she earned unparalleled success as a country musician and the creator of ballads like "Jolene." But she wasn't the only Parton to do so. So, what did her siblings get up to?
Article continues below advertisement
Several of Dolly Parton's siblings went on to become eminent musicians.
Dolly's father, Robert Lee, was a farmer and construction worker based in the Great Smoky Mountains, Tenn. He and Dolly's mother, Avie, gave birth to 12 kids. Money was a constant source of problems — and the children turned to music to escape.
"Singing was like breathing at home," Dolly's sister, Rachel explained in a previous interview with People.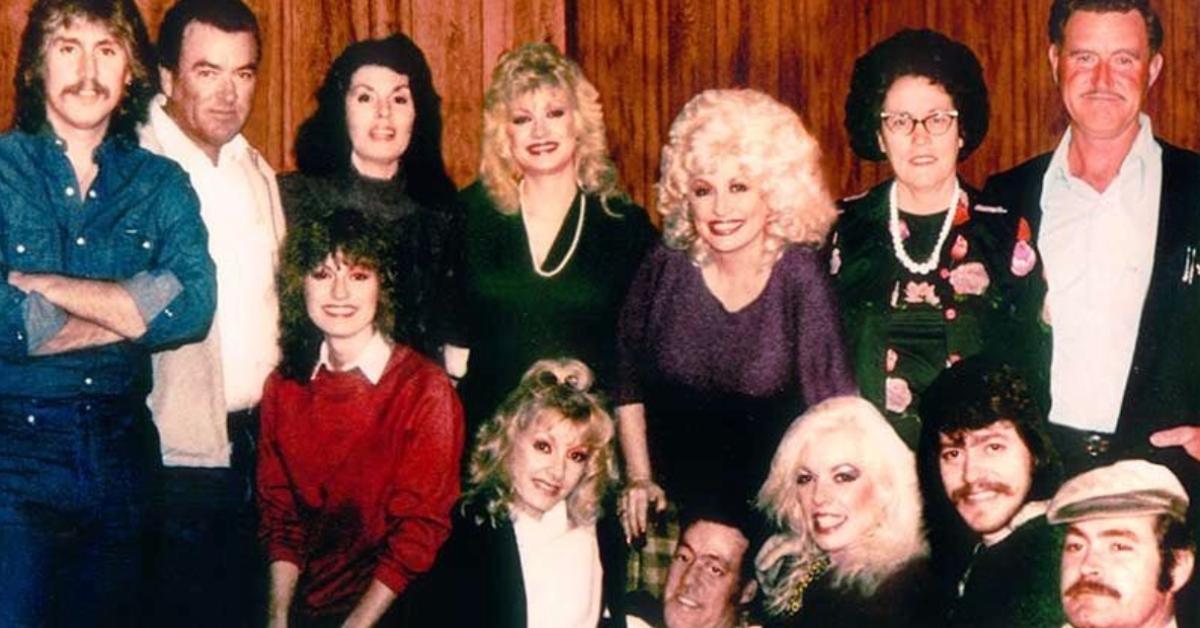 Article continues below advertisement
Their oldest daughter, Willadeene, went on to become a poet and author, while their third-oldest son, Randy, pursued a lucrative career as a singer-songwriter, actor, and businessman.
Over the years, Randy appeared in hit movies like the 1984 Rhinestone, a hit musical-comedy starring Dolly and Sylvester Stallone in the lead roles. As a musician, Randy also performed on popular TV shows like Pop! Goes the Country.
Although Dolly and Randy worked together on numerous projects over the years, it was her younger brother, Floyd, whom she was closest with. Some of the songs Floyd wrote for Dolly include "Rockin' Years." He and Dolly co-wrote the hit song, "Nickels and Dimes," as well.
Floyd passed away in Sevierville, Tenn., in December 2018. He was 61 years old.
Article continues below advertisement
78-year-old David Wilburn, 77-year-old Coy Denver, and 72-year-old Robert Lee Parton Jr. took a path different somewhat to that of their siblings, choosing a quiet, private life instead of the whirlwind-like world of the entertainment industry.
Larry, one of Dolly's younger brothers, tragically died in 1955, shortly after he was born.
Article continues below advertisement
Dolly's sisters have been just as successful as her brothers.
Much like Dolly, Stella took up an interest in country music at an early age. She made her debut in the 1950s, when she and Dolly appeared on a local Knoxville TV show, and she hasn't slowed down ever since. In 1975, she released one of her biggest hits, "I Want To Hold You In My Dreams Tonight."
Stella has scored several national hits over the years. What's more, she has also appeared in movies like Ragin' Cajun, Cloud Dancer, and The Dukes of Hazzard, and in Broadway musicals like Seven Brides for Seven Brothers.
Article continues below advertisement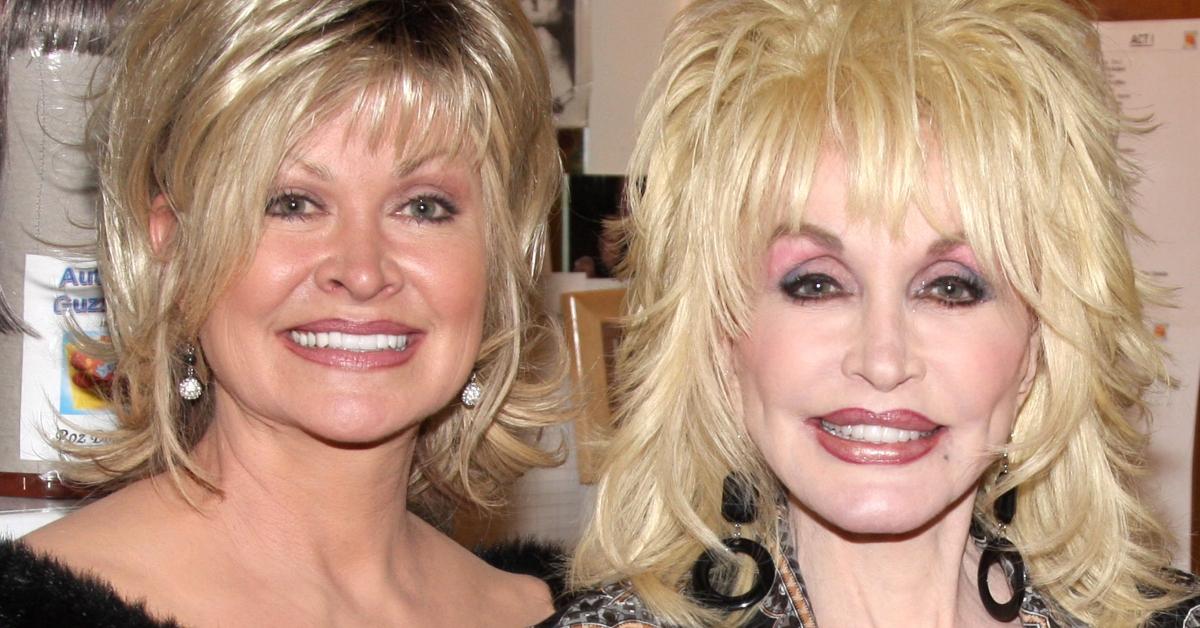 After a brief stint as a punk band member and one of Dolly's backup singers, Freida started a new life as an ordained minister — she now runs a wedding chapel in Sevierville, Tenn.
According to The List, Cassie Nan flirted with the idea of pursuing a career as a musician as well. As an urban legend has it, she, Dolly, and Willadeene may have traveled to Nashville, Tenn. to record an album back when they were relatively young.
Dolly's youngest sister, Rachel George (nee Rachel Dennison), achieved the biggest success as an actor in the family. Between 1982 and 1988, she played Doralee Rhodes Brooks on the popular TV show, Nine to Five. In the past, she also appeared on programs like Battle of the Network Stars XIV or Bravo Profiles.