Dolly Parton and Taco Bell Are Teaming up to Create 'Mexican Pizza: The Musical'
By Kori Williams

May. 9 2022, Published 12:34 p.m. ET
Whoever is working on Taco Bell's marketing team deserves a raise. Although the fast-food chain gets tons of love because of its food, we also know that you can book a wedding there. And we can't forget the adorable chihuahua from its ads in the early 2000s. So, it's no surprise that the brand has come up with another way to take our money.
Article continues below advertisement
On its TikTok, Taco Bell is premiering its own original musical titled Mexican Pizza: The Musical. And to make it all happen, it is partnering up with the legendary Dolly Parton. Here's everything we know about it because we know you want to watch it just as much as we do.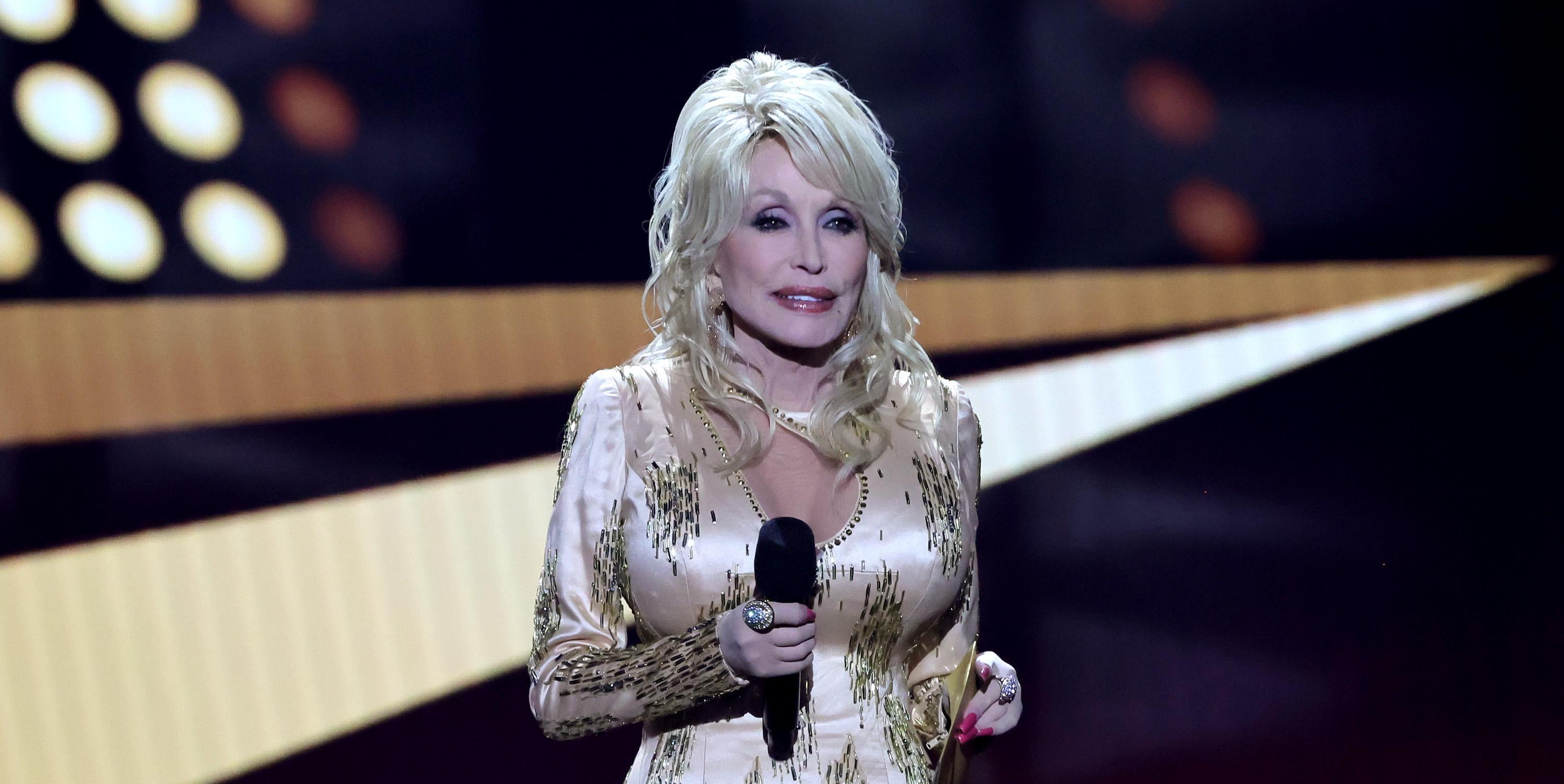 Article continues below advertisement
Dolly Parton and Taco Bell Are making 'Mexican Pizza: The Musical.'
According to an Instagram post by Taco Bell, Mexican Pizza: The Musical is premiering on the brand's TikTok on May 26, 2022. For now, the brand hasn't said anything about what the musical will be about besides what the name of the production suggests. But Dolly also posted on Instagram a picture of what looks like a script with a tagline that reads, "Based on the true story of the internet losing its mind."
Maybe the musical is about all the uproar over the Mexican Pizza being taken off of Taco Bell's menu in the first place. After that happened in 2020, thousands of people signed a Change.org petition to bring it back. Doja Cat even made a freestyle about it.
Article continues below advertisement
The script in Dolly's post says the musical is actually titled Victor Kunda's Mexican Pizza: The Musical and that it was written by Hannah Friedman, Abigail Barlow, and Emily Bear. Doja will also be involved in the creation of the musical.
Article continues below advertisement
For those who don't know, Victor Kunda is a social media personality with hundreds of thousands of followers. He's known for his eye for fashion and his looks on TikTok and has even been featured in Vogue. It's said that he first went viral because of a video he did about what it would be like rehearsing for the musical with Doja.
Even though this may seem like a random occurrence, this musical is well-timed. Taco Bell announced in an April 2022 blog post that the pizza is making a return on May 19, 2022. Loyalty members get first access on May 17, and you can have it delivered exclusively on Door Dash from May 19 to May 26.