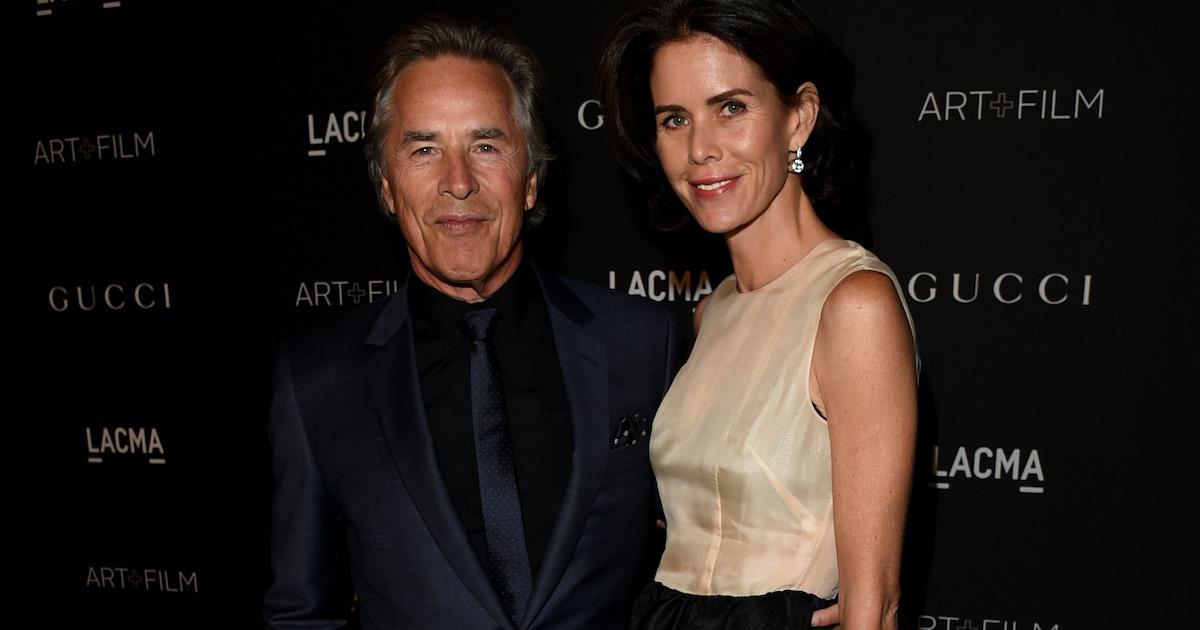 Don Johnson's Fifth Marriage Has Proved to Be His Longest
Don Johnson has been married five times (and twice to the same person!) Details on the 'Miami Vice' actor's personal life, including his wife and kids.
Since his iconic role as James "Sonny" Crockett in the '80s drama series Miami Vice, actor Don Johnson has been a staple on both the small and the big screen.
In addition to his famous roles, Don has also made headlines over the years for his high profile relationships, and for his famous family members. The Nash Bridges star is the father of Fifty Shades of Grey actress Dakota Johnson.
Article continues below advertisement
Though his marriage(s) to Dakota's mom, Working Girl star Melanie Griffith, were the subject of tabloid fodder for years, he's been happily married to someone else for more than two decades.
Read on for the refresher on Don's marriages and his kids.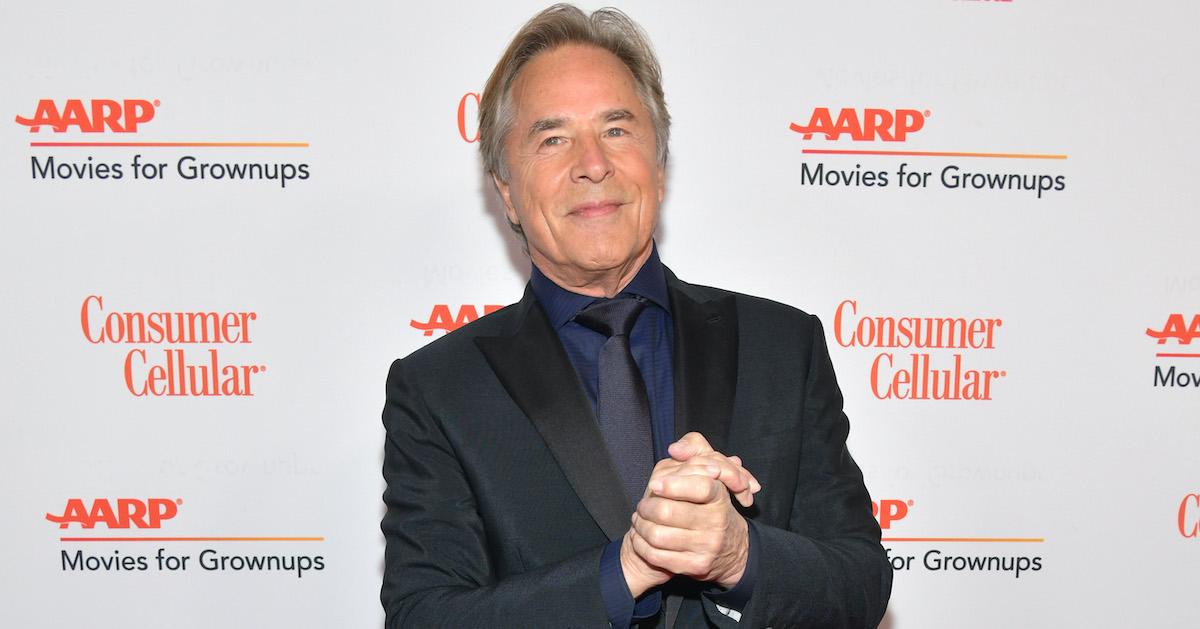 Article continues below advertisement
Don Johnson has been married five times before.
Though the actor has been in the spotlight for more than 50 years now, the names of his first two wives have never been publicly shared.
Don's first two marriages were both annulled within a few days. Following those two unions, he had a romance with rock groupie Pamela Des Barres. The two lived together before splitting in the early '70s.
He first met actress Melanie Griffith in 1972, when she was just 14 years old. At the time, Don was starring in Harrad Experiment with Melanie's mother, Tippi Hedren.
Don and Melanie moved in together in 1973, and they got engaged on her 18th birthday. The actors tied the knot in January of 1976, and they separated just six months later.
Following their divorce in December of 1976, Don dated Sally Adams, Patti D'Arbanville, Barbra Streisand, Uma Thurman, and Penelope Ann Miller.
Article continues below advertisement
He remarried Melanie in 1989, and the two welcomed daughter Dakota in that year as well. They split for good in 1996.
Since 1999, Don has been married to socialite and kindergarten teacher Kelley Phleger. Prior to her romance with the actor, Kelley dated California Governor Gavin Newsom.
Kelley and Don are still married, and they periodically appear in public together on the red carpet.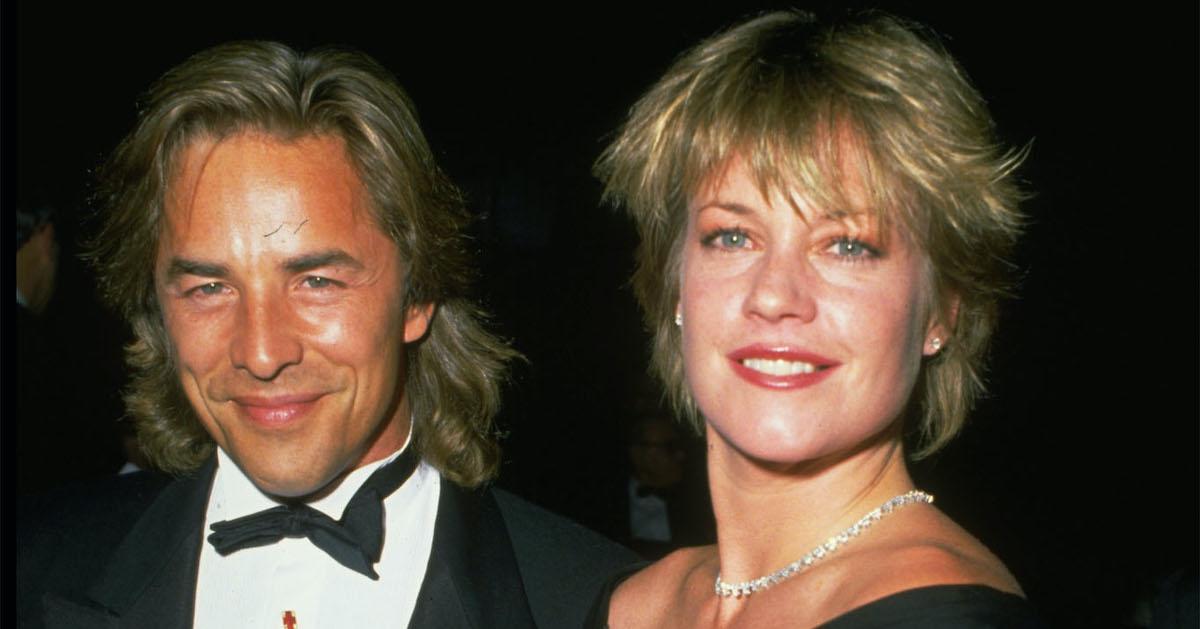 Article continues below advertisement
Aside from Dakota Johnson, Don Johnson has four other kids.
While Dakota has made a name for herself outside of her famous family members, Don's other kids have more low-key lives. The Kenan actor's first child, a son named Jesse Wayne Johnson, was born in December of 1982.
Jesse's mom is Don's former girlfriend, Patti D'Arbanville. Like his younger sister, Jesse has also dabbled in acting. He made his debut in 2001 in his dad's show, Nash Bridges. His most recent credit is from a 2019 episode of Hawaii Five-O.
More than a decade after Dakota's birth, Don became a father for the third time. Don and Kelley's daughter, Atherton Grace Johnson, was born in December of 1999.
The spouses have two other sons together: Jasper Breckenridge and Deacon.
Article continues below advertisement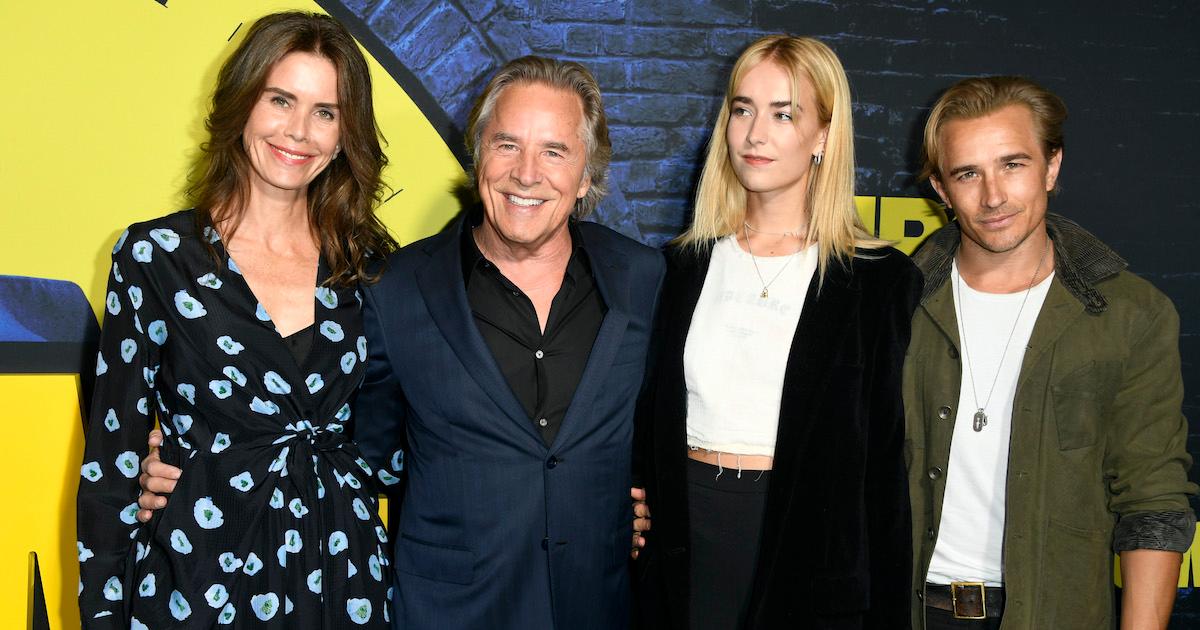 What is Don Johnson's net worth?
Based on his lucrative film and television career, Don Johnson has an estimated net worth of $50 million. He's also worked as a producer and a director, which has added to his fortune.