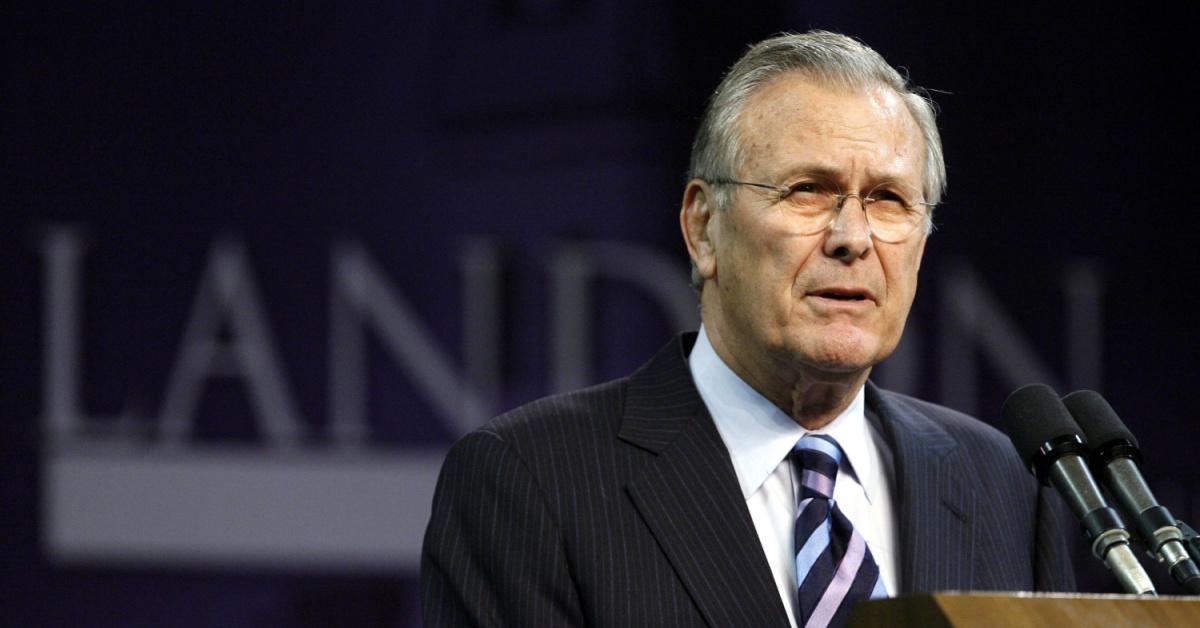 What Was Donald Rumsfeld's Cause of Death? Details
Former U.S. Secretary of Defense Donald Rumsfeld died on June 29, 2021 at the age of 88. In the wake of the news of his death, many have been sharing their thoughts and opinions on the controversial governmental figure, as well as searching for additional details surrounding his death.
Article continues below advertisement
Donald served as the U.S. Secretary of Defense under both President Gerald Ford (from 1975 to 1977) and President George W. Bush (from 2001 to 2006). Under Ford, Donald was the youngest secretary of defense, whereas his tenure during Bush's presidency made him the second-oldest person to hold that title.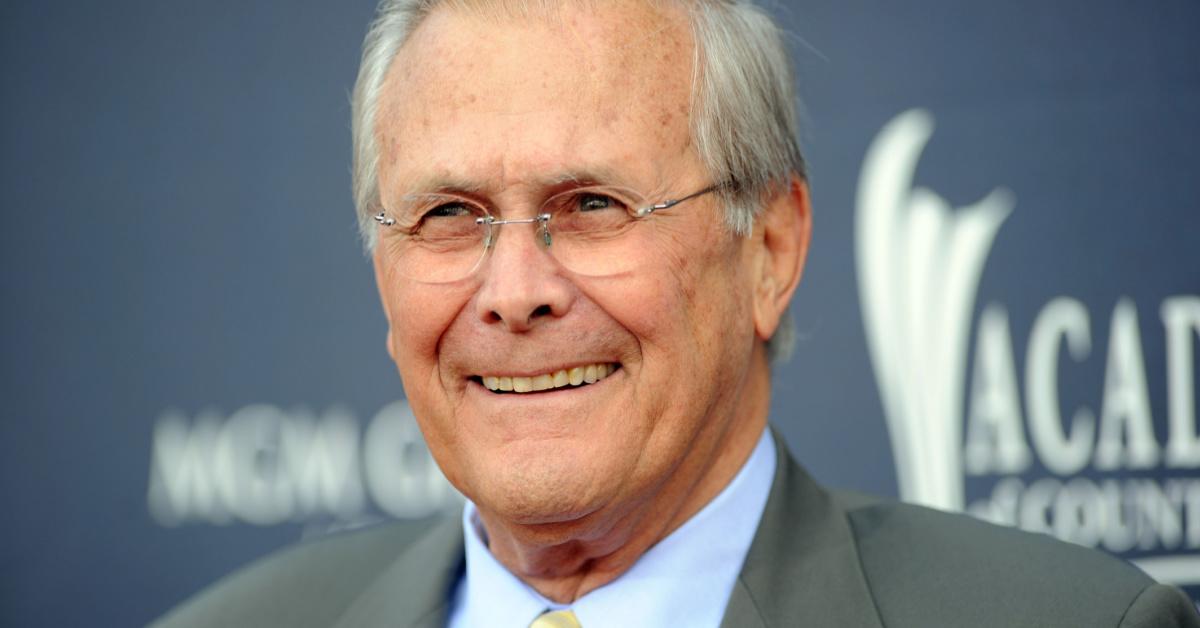 Article continues below advertisement
What was Donald Rumsfeld's cause of death?
According to The New York Times, Keith Urbahn (a spokesman for the Rumsfeld family) said that Donald's cause of death was multiple myeloma. Multiple myeloma is a cancer that forms in plasma cells. It is unknown at this time when Donald was diagnosed with multiple myeloma.
Donald Rumsfeld is survived by his wife of 66 years.
On December 27, 1954 — the same year he graduated from Princeton University — Donald married Joyce P. Pierson. Donald and Joyce had been high school sweethearts (per The New York Times). The statement confirming Donald's death said that he held "unwavering love" for Joyce, as well as for his family and friends.
Article continues below advertisement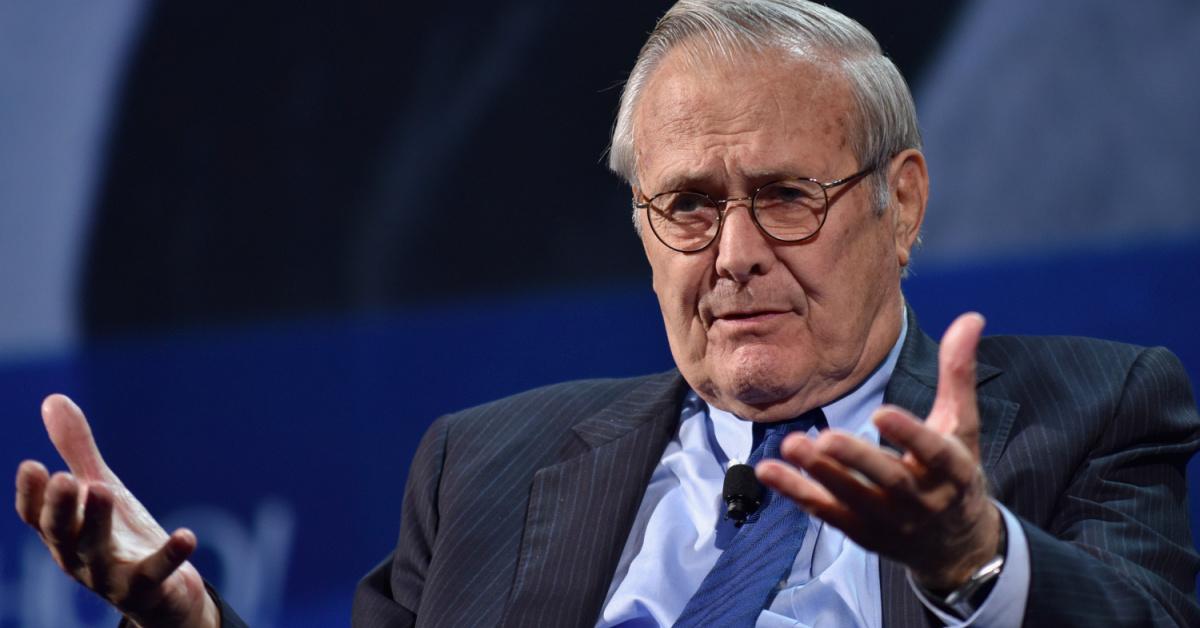 Donald Rumsfeld is also survived by his three children.
Together, Joyce and Donald had three children: Valerie Richard, Marcy Rumsfeld, and Nicholas Rumsfeld. Donald is also survived by seven grandchildren and three great-grandchildren.
Article continues below advertisement
Donald Rumsfeld held several additional roles within the U.S. government.
Although he is perhaps best known for his role as the U.S. Secretary of Defense (particularly as he served as one of the primary architects of America's wars in both Iraq and Afghanistan), Donald's governmental tenure was not limited to the DOD. He also served as a Congressman from Illinois, the director of the Office of Economic Opportunity, the U.S. Permanent Representative to NATO, the White House Chief of Staff, and a Counselor to the President (under Nixon).
Donald also briefly sought the presidential nomination in 1988, but withdrew his bid before the primaries began. He also explored the possibility of a presidential run in the 1996 election, but did not enter the race. Instead, he was the national chairman for Bob Dole's campaign.