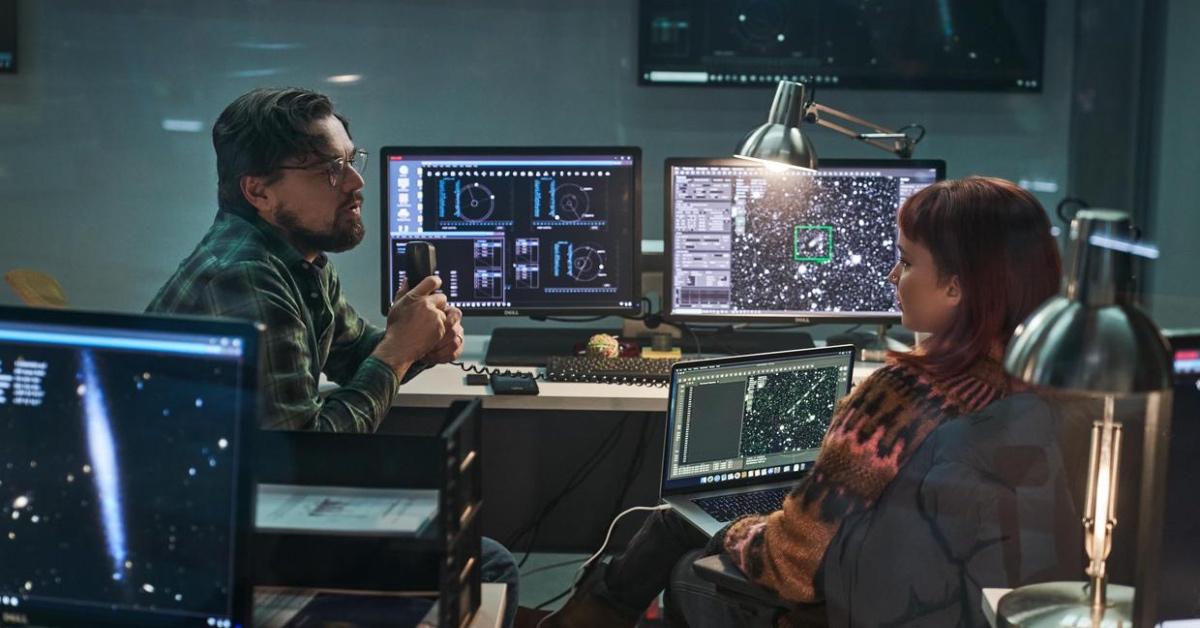 'Don't Look up' Has Two Hilarious Post-Credits Scenes You Won't Want to Miss
Warning: Spoilers for Don't Look Up ahead.
Adam McKay's latest satirical film has audiences wondering if he hit too close to home. Don't Look Up, which is currently streaming on Netflix, follows two astronomers (Leonardo DiCaprio and Jennifer Lawrence) as they attempt to warn Earth of a giant comet on a collision course to wipe out the planet. Sadly, their warnings aren't heeded, leading to a series of catastrophic and frequently hilarious events.
Article continues below advertisement
Some viewers might not have noticed the two post-credits scenes in Don't Look Up. As Marvel viewers will tell you, it's always important to stay after the credits! So, for those who missed them, here's what happened in the Don't Look Up post-credits scenes, explained.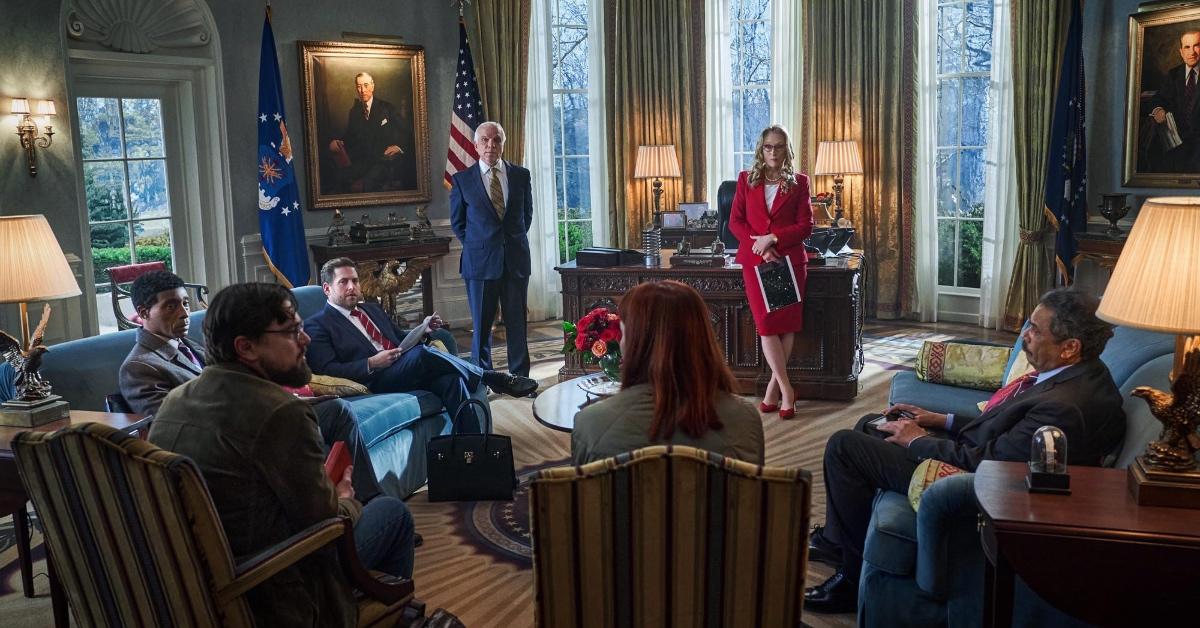 Article continues below advertisement
The first post-credits scene from 'Don't Look Up' featured a callback to an earlier joke.
The first post-credits scene for the film is set 22,740 years in the future. At the end of the movie, President Janie Orlean (Meryl Streep) flees Earth with other wealthy Americans in a spaceship designed to keep its passengers alive cryogenically until it locates the nearest Earth-like planet. Accompanying her is Peter Isherwell (Mark Rylance), the founder of BASH Industries.
When the inhabitants of the spaceship land on a beautiful alien planet, they think everything is going to be fine ... until Janie exists the spacecraft and is eaten by a giant, birdlike creature called a Bronteroc. Janie's death is a morbidly hilarious callback to an earlier point in the film when Peter explains his algorithms can tell BASH users how they will die. When Janie asks how she will die, Peter replies, "You will be eaten by a Bronteroc."
Article continues below advertisement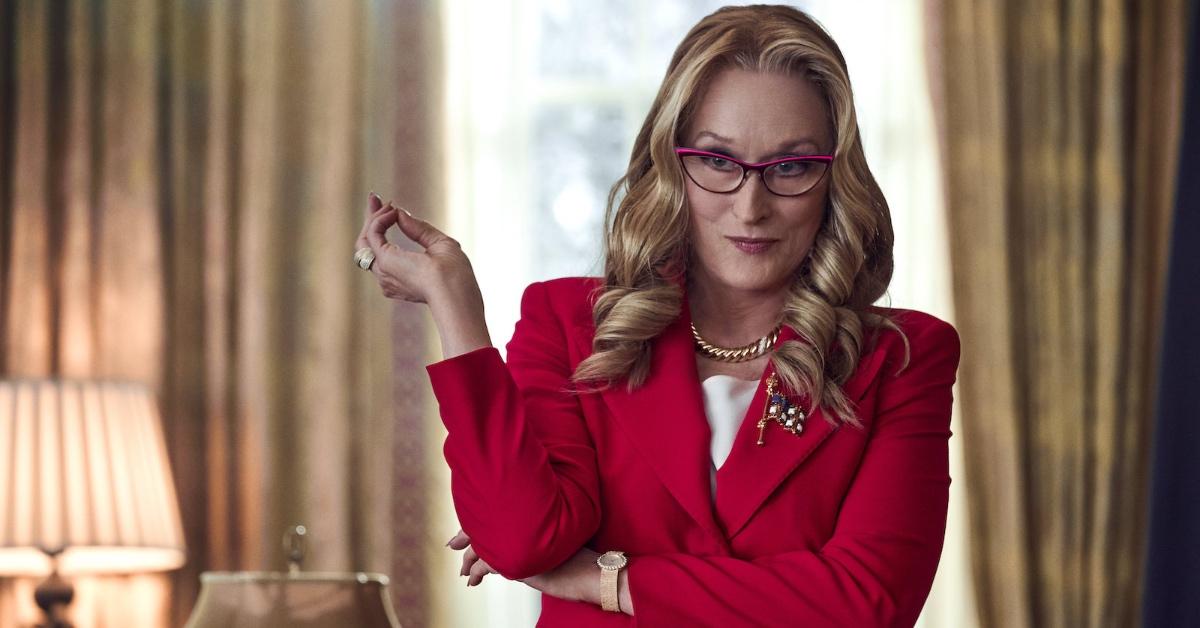 Confused, Janie responds, "What is that?" and Peter shrugs, saying he doesn't know. Now, in the post-credits scene, audiences have solved the mystery of Janie's death.
Article continues below advertisement
The second 'Don't Look Up' post-credits scene reveals what happens after the comet hits Earth.
The second post-credits scene from Don't Look Up reveals what happens after the comet hits Earth. In the last scenes of the film, Earth fails at destroying or lessening the comet's impact, and everyone dies in a fiery explosion. However, according to the second post-credits scene, it appears that there is one sole survivor of Earth: Jason Orlean (Jonah Hill), Chief of Staff for President Orlean.
Jason climbs out of the burning wreckage of the mission control center where he was last seen in the film. When it appears the attempts to destroy the comet have failed, Janie Orlean abruptly leaves the room, saying she will "be right back." Peter Isherwell follows soon after, and the mission control workers ask Jason where they are going. He replies he doesn't know, but they will be back soon.
Article continues below advertisement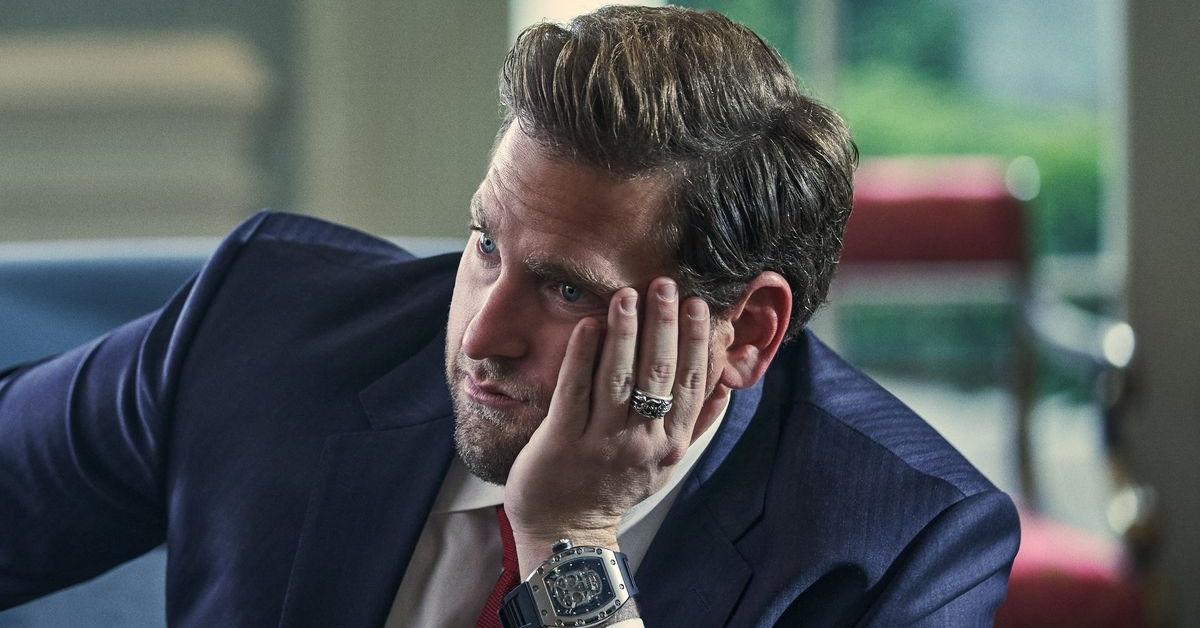 At this point, Jason does not realize his mother has abandoned him, and he stands amongst the wreckage of Earth calling her name. He then takes out his cellphone and begins streaming, shouting he is the last man alive.
Don't Look Up is now streaming exclusively on Netflix.