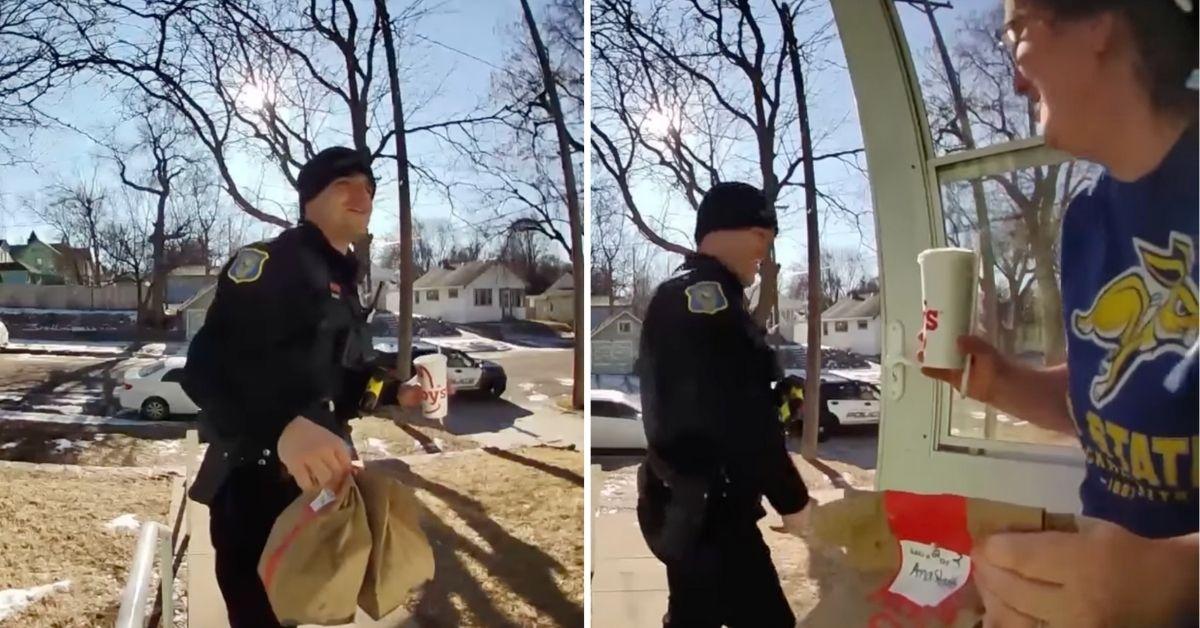 Can a DoorDash Driver Get Arrested While on Route? Video of Cop Delivering Arby's Goes Viral
If you frequently order food from delivery apps, you've probably experienced a few mishaps here and there. Perhaps there was traffic or some sort of delay and your driver arrives with your food much later than expected. Or perhaps your food came on time, but the order was incorrect and/or some items were missing.
Article continues below advertisement
Those are pretty common occurrences, right? Well, how about this one: Have you ever opened the door to someone who you thought was your DoorDash Dasher, but instead it was a cop?
Yeah, didn't think so. Unfortunately (and hilariously), that was the reality for one South Dakota woman who ordered food from DoorDash. How did this even happen? Keep scrolling for the deets.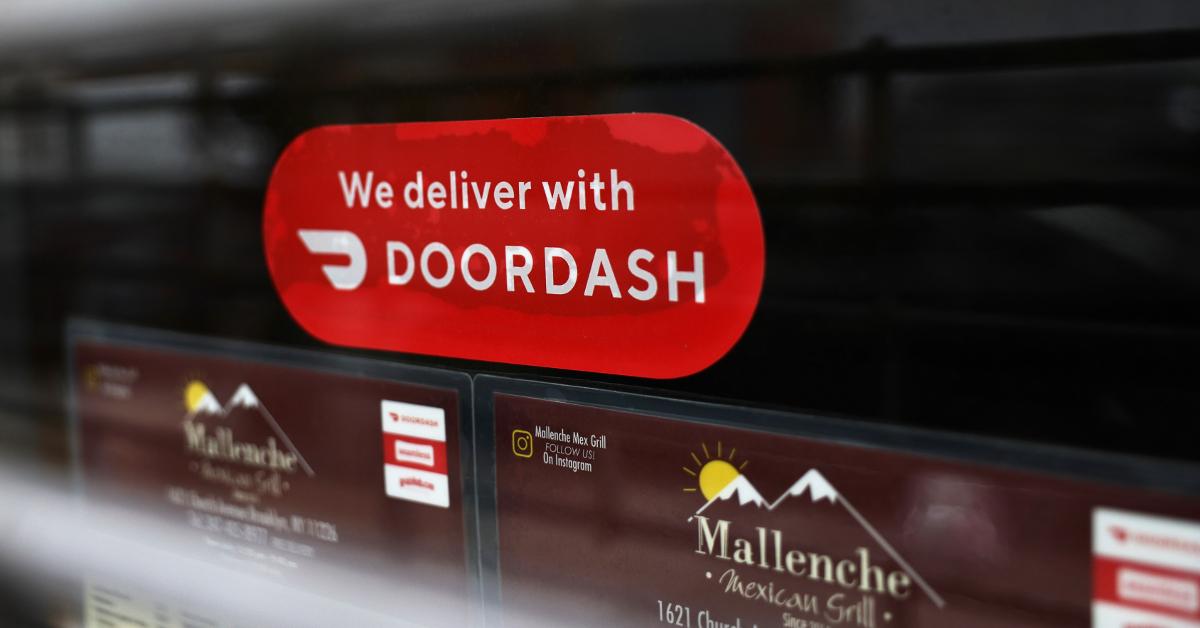 Article continues below advertisement
A police officer delivered a woman's DoorDash order.
On Jan. 25, a DoorDash customer received her delivery by a surprise guest: a cop. Yes, a cop. Don't worry, she wasn't in trouble, but her DoorDash Dasher sure was.
Article continues below advertisement
The woman had a Ring doorbell camera and caught the cop's impromptu delivery on camera. Media company Tea Storm Chasers shared a clip from her footage to Facebook.
"This afternoon around 1:15 p.m., a person receiving a DoorDash order received it from an unexpected person. After a DoorDash driver got arrested this afternoon, 'for stuff he didn't take care of,' a Sioux Falls Police Department officer went above and beyond and completed the DoorDash," a caption read alongside the video.
In the clip, a cop is seen walking up to her door and ringing her doorbell with an Arby's beverage cup and bag in hand. Naturally, she opens the door shocked.
"I know I'm not who you're expecting but your driver got arrested so I figure I'd complete the DoorDash order now for you," the cop says. The woman is heard laughing in the background as the cop hands her the food. They say goodbye and he goes back to his patrol car.
Article continues below advertisement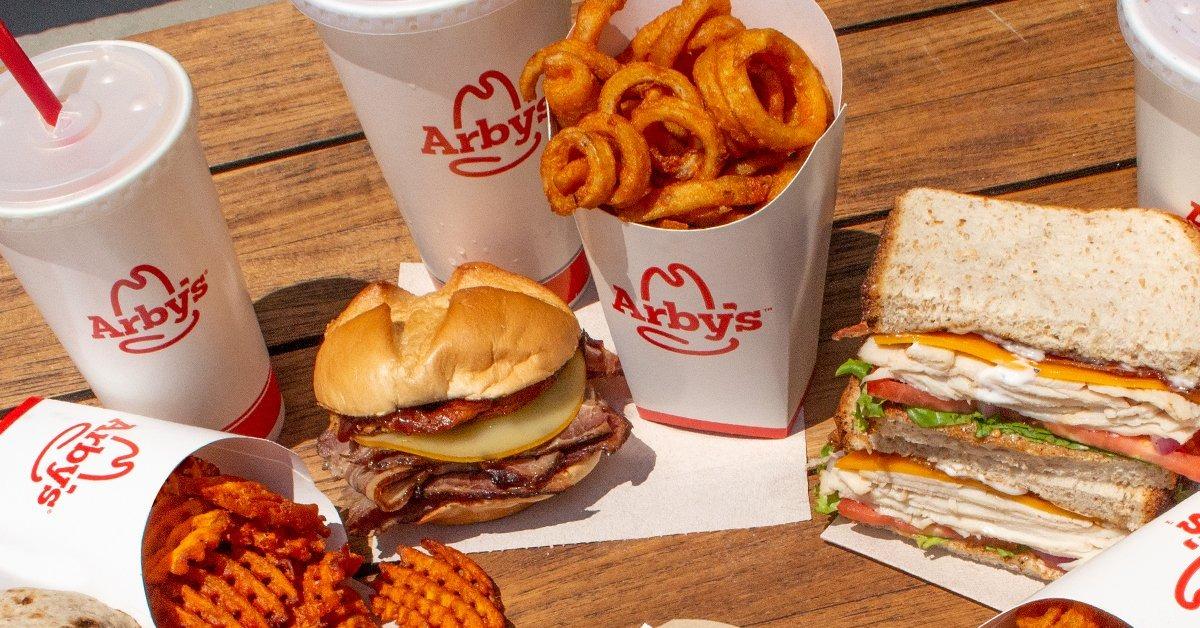 The video of the unexpected encounter racked up over four million views on Facebook. "This is absolutely fantastic! Way to show some kindness officer!" one woman wrote in the comments. Other viewers got cheeky: "Convincing the police officer to complete his delivery ... I think he still deserves five stars LOL," commented another.
Another user teased, "Hope she left a good tip for bail."
It is currently unknown what the DoorDash driver was arrested for.
Article continues below advertisement
Some delivery drivers have been experiencing something called "tip baiting" according to TikTok.
While getting arrested on your delivery route is rare, we now know the odds are never zero. But putting that aside, let's talk about something much more common that could happen to a delivery driver: tip baiting.
TikTok creator Owen Lindstrom, who works as a delivery driver, has discussed the deceitful practice that UberEats and DoorDash customers have been tapping into.
Article continues below advertisement
Essentially, tip baiting is when customers dangle a rather generous gratuity over the heads of drivers. They will put in a specific tip amount on delivery apps, and then lower that amount or just get rid of it once their food reaches its destination. They do this in hopes that the delivery driver will see the lofty tip and drop off their food faster.
Is it wrong? Absolutely! Unfortunately, customers are able to get away with it though, since the apps allow them to adjust their tips after they've been punched in.
How exactly can we stop this? Not sure, but one thing we know is that literally anything — from being arrested or being snubbed of a fair tip — can happen in the day of a delivery driver.