Elderly DoorDash Driver Goes Viral, Tiktokers Who Felt Sad for Him Raise $100k
A TikTok video of an elderly man delivering DoorDash clocked in millions of views and many users think it's "sad" that he's working the job.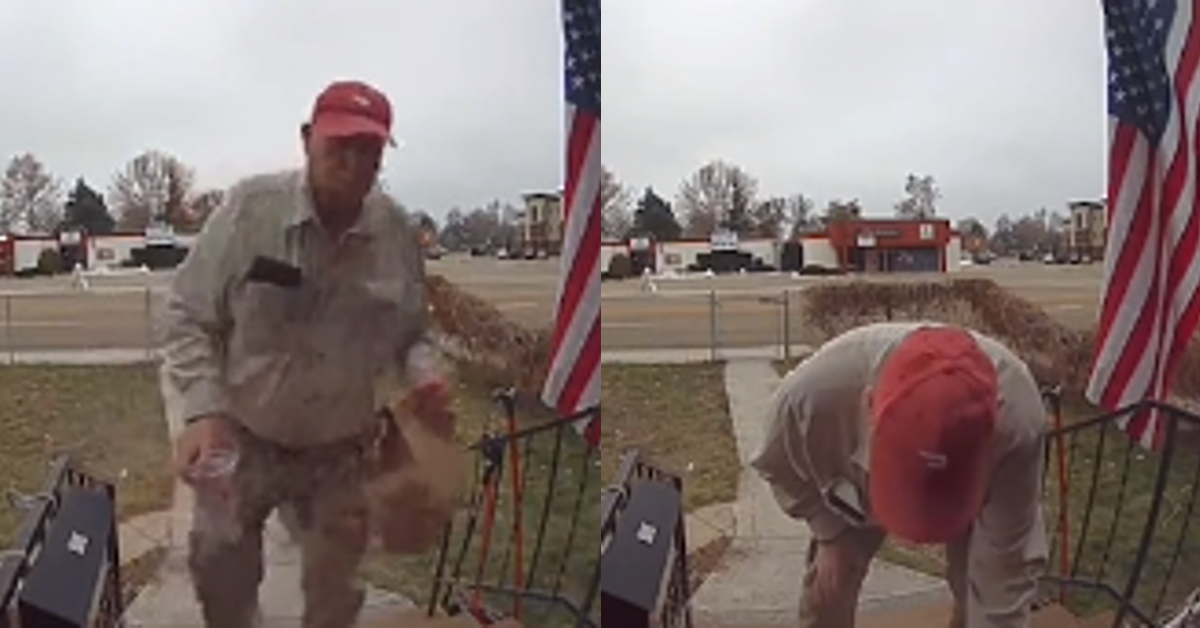 While working for companies like DoorDash and Uber do have certain benefits: like setting your own hours and a relatively straightforward and quick application process, employee saturation can really drive down one's earnings potential. DoorDash in particular has received a ton of heat as of late from its workers who, after expenses are factored in, will earn less than minimum wage some days.
Article continues below advertisement
It's not considered a glamorous job by any means, especially because a good portion of the earnings folks receives from the application rely heavily on tips.
This is probably why a lot of TikTok-ers are feeling sorry for this elderly driver who was delivering food through the application.
TikTok user @annabellegracestephens uploaded a clip of the elderly man completing a food order with a text overlay that reads: "Tell me I didn't just get the cutest doordasher."
The man is seen setting the food down and then snapping a photo of his work, and then the video cuts out.
Article continues below advertisement
There were tons of commenters who took issue with the fact that an elderly man, who @annabellegracestephens identifies as "Kerry" in the clip's caption, must work DoorDash at his age in order to make ends meet.
"Nah cause that's sad that someone his age has to work at all :(" a user by the name of Justin said.
Article continues below advertisement
Another TikTok user who operates under the handle @DerbyCityVintage shared their own personal reasons for working DoorDash, however, and it rejects the notion that all elderly employees working gig jobs are doing so out of financial necessity: "I am 70 and door dash everyday. It is good excercise and social interaction as a widow living alone. Earn extra money for my Bucket List adventures."
Article continues below advertisement
There were a lot of other users who expressed the same sentiment: "I pray he's just doing this bc he's retired and wants to stay busy :(" @katieannvisualss said.
Ginger Beard Man also said, "I hope this old man is just working because he wants to stay active and have something to do. old people shouldn't have to work."
Article continues below advertisement

And then there were those who were amazed at the fact that someone his age was willing to work DoorDash gigs while there are other people who refuse to work at all: "bro out here tryna earn a buck at 85 years old and there's 50 million Americans drawing unemployment."
Article continues below advertisement

User Missy Gonzalez935 echoed this sentiment: "The fact 20-year-olds don't want to work but the 80-year-old man is trying to make something."
Article continues below advertisement

Many of the commenters expressed that they wanted to "find" Kerry in order to launch a GoFundMe for him and help get him some extra bucks for his efforts.
So OP went out and found him and put a link to the GoFundMe in her bio and folks have crowdfunded over $94,000 since she posted the video as of this writing (it's goal is $100k).
Article continues below advertisement
The TikToker also posted a follow-up TikTok where she posed in a photo with Kerry and included a bunch of screenshots of email correspondence she had with local news team who are highlighting the story.
Now watch a bunch of folks sign up for DoorDash now and put on a ton of facial prosthetics from the Jackass: Bad Grandpa movie.