"Real Crime Was Ordering Arby's" — Cop Delivers DoorDash to Customer After Arresting the Driver
A DoorDash customer was surprised to see a cop show up at her home with a DoorDash order and the funny interaction was caught on camera.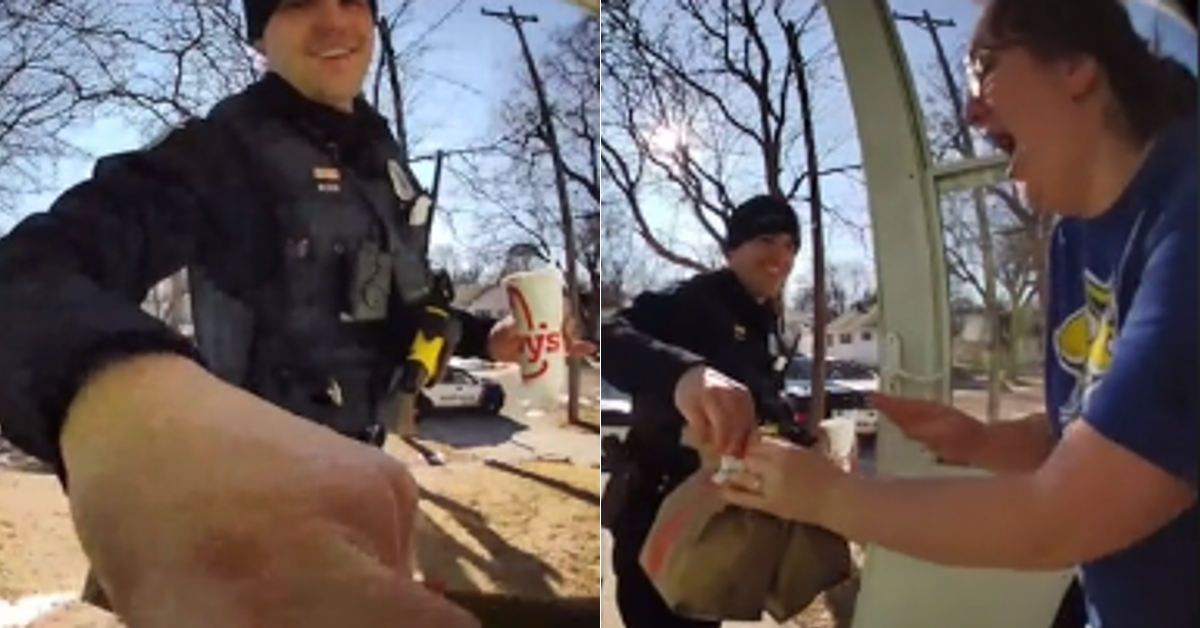 There's been a lot of DoorDash drama circulating the internet in recent months from both customers and employees using the service. From the driver's side, there's a lot of dissatisfaction with the application's pay structure. From "low" base payouts for deliveries to "tip baiting," it's no wonder that so many drivers are leaving orders that don't include tips at restaurants last for delivery.
Article continues below advertisement
And customers have shared a lot of their not-so-ideal experiences when using the app. From food arriving late and cold to drivers allegedly stealing expensive meal orders, there seems to be a decent amount of folks who have some gripes with their experiences with DoorDash.
Websites like Reviews.io and Sitejabber with tons of reportedly legitimate user reviews also don't paint exactly a favorable picture of the food delivery service.
Mashed writes "On Sitejabber DoorDash rates 1.14 out of 5 stars with 220 reviews, and the 7,069 consumer reviews on Reviews.io average 1.7 out of 5 stars."
In spite of the negative press, it's still one of the more popular restaurant delivery options out there, next to UberEats and customers seem more than willing to pay a hefty surcharge to experience the convenience of having their favorite restaurant/eatery's food brought straight to their home.
Article continues below advertisement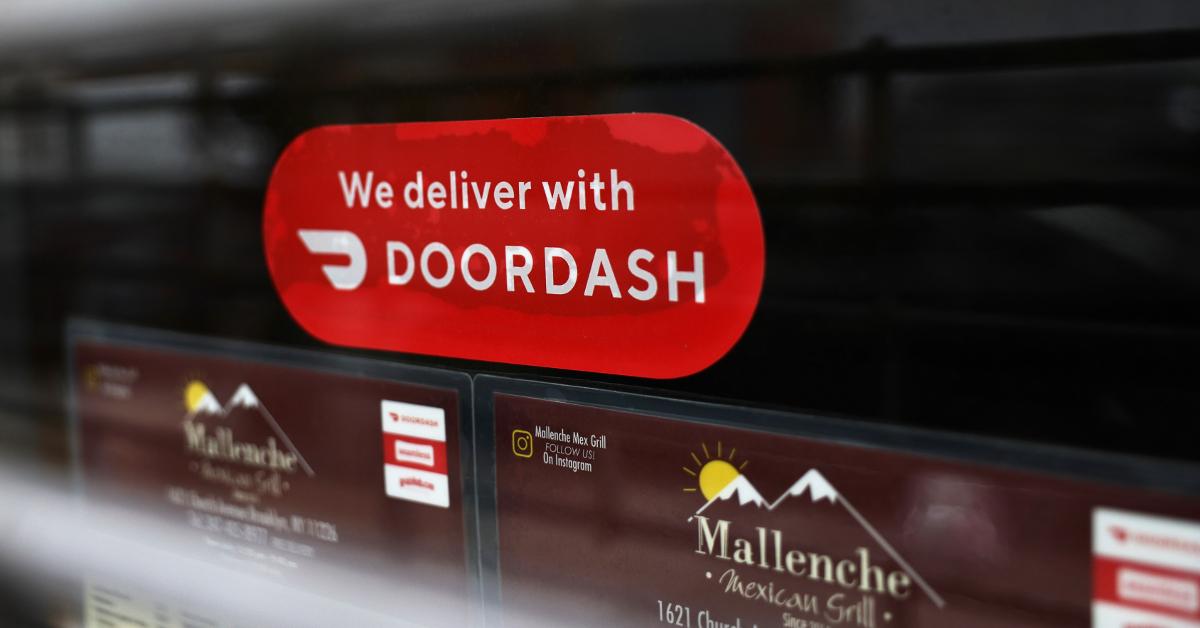 And a now-viral TikTok is yet another addition to the mounting library of DoorDash related content on the popular social media platform. Anastasia Elsinger (@anastasiaelsinger) uploaded a clip taken from her home's doorbell camera that has users cracking up. Just watch below for yourself:
Article continues below advertisement
In it, a police officer can be seen holding what looks like a fast-food Arby's order. He's holding a drink and two bags of food and knocks on the woman's door, smiling. When she answers he says, "I know I'm not who you're expecting but um, your driver got arrested [for warrants he didn't take care of] so I figured I'd complete the DoorDash for ya."
Article continues below advertisement

The two laughed over the exchange before the officer tells her "take care" and walks back to his vehicle.
TikTok users were cracking up over the exchange. User @pennycrap said, "the way he stared laughing when saying the guy got arrested 💀 I'd be embarrassed in the back seat of that cop car 😭."
Article continues below advertisement

Another wrote, "What are the chances." While another said that the driver "got arrested for getting Arby's."
Others were in shock that the police officer actually completed the order. TikTok user @landsharknation wrote, "This is the only good cop" and another said, "Omg I can't believe he still dropped it off."
Article continues below advertisement


Article continues below advertisement
Another quipped, "Dang defunding is really hitting cops hard, hope you tipped well."
More than a few folks also mentioned that they found the cop extremely attractive. @jullia.hallenbeck wrote, "Are we gonna ignore the fact he's HOT" and Brittany Ates said, "WAIT HES HOT."

Article continues below advertisement

For the most part though, people were just impressed that the officer in question went above and beyond the call of duty to ensure that Anastasia was able to eat her Arby's from the comfort of her own home.
And at least the DoorDash driver in question got the order completed. The real question is though, who deserves the gratuity in this case?