"What Am I Supposed to Do With This?" — Woman Says Delivery Driver Put Her Pizza in a Backpack
A woman's "cheat day" went wrong after she discovered that her delivery driver ruined the small pizza she had looked forward to all day.
We all have foods we love not because of their ability to bring any additional nutritional value to our bodies but for their almost guaranteed promise to soothe our taste buds. Many prefer fried foods like mozzarella sticks or a spicy jalapeno popper (it's me, I'm many!), while others might want a sweet treat like a delectable brownie or a cool, tasty ice cream sundae.
Article continues below advertisement
For influencer and TV blogger Ashley, who goes by @ashleyshymiller on TikTok, her "treat yo self" dish was a yummy pizza she thought she would enjoy at home. Unfortunately, Ashley soon realized her delivery driver had ruined those plans on his way to deliver her order.
Keep reading for the full story of a cheesy cheat day gone wrong!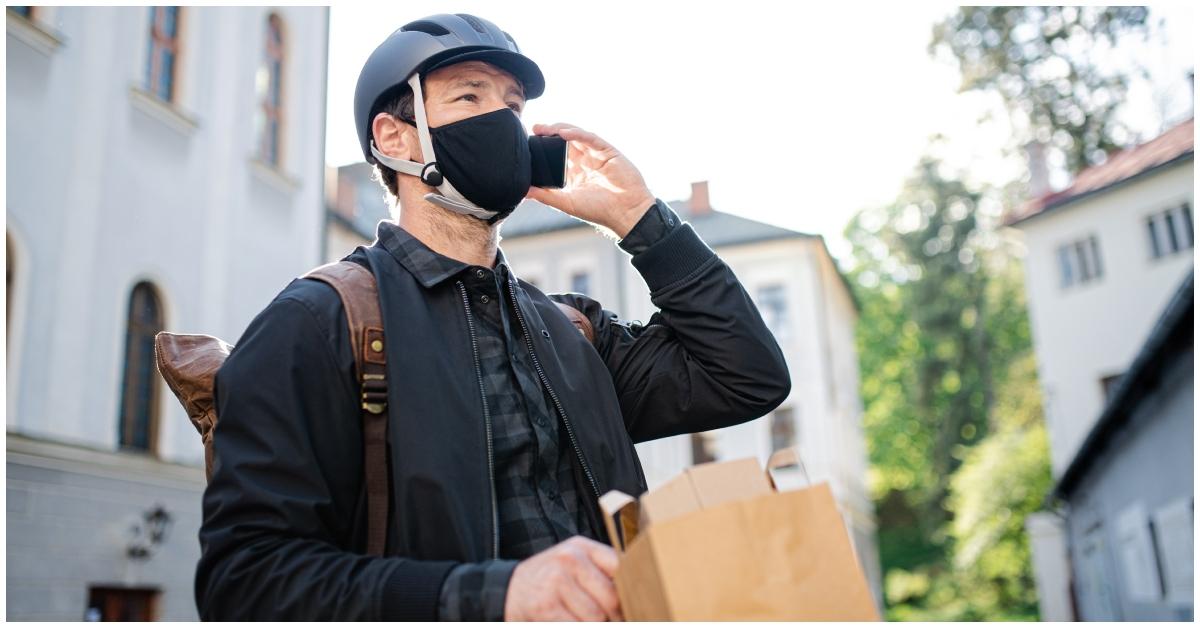 Article continues below advertisement
A woman's delivery driver put her pizza in his backpack before delivering it to her house.
Ashley has been in the Internet streets for quite some time through her YouTube channel, Ashley Miller TV. Ashley reviews countless reality TV and scripted TV shows on the channel, like The Real Housewives of Atlanta and Sistas.
Ashley also uses her YouTube account and other channels, such as TikTok, to discuss her life. More recently, the openly lesbian influencer has been updating her fans on her health and weight loss journey, which is how we were blessed with the hilarious TikTok she posted in July 2023.
On July 17, Ashley shared with her community that, although she was still fully invested in her wellness journey, she felt she deserved a "cheat day" to celebrate her progress. Felt, sis. So, she decided to get on Uber Eats and order "this little small pizza" and enjoy it after a long day's work.
Article continues below advertisement
Ashley said she noticed a "red flag" with her order before it arrived. The blogger said she was instantly suspicious when she realized the driver's profile didn't have a profile picture and explained she had been fooled by a "bot" that way before. Nonetheless, Ashley proceeded with the order and waited for the dasher to pull up.
Article continues below advertisement
When the driver finally arrived, Ashley, who lives in Chicago, noticed the driver wasn't driving a car. Instead, he was riding a scooter he "bought from the city," but, as Ashley stressed, that's neither here nor there.
Ashley greeted the driver, who he said had a "unisex name," before asking where the pizza was. She noticed the driver had a backpack that didn't resemble a "regular backpack." The "flat" bag was a "thick, round shape that couldn't fit a small, squared pizza box! Ashley said she and the driver looked in disbelief as he pulled the pizza out of his backpack.
"I got the look of confusion; he got the look of nervousness," the TikToker recalled. "Baby, he took that backpack off and pulled the pizza out. I said, oh, my goodness."
Article continues below advertisement
Article continues below advertisement
The TikToker confirmed she got her money back after the chaotic situation.
After interacting with the frightened delivery driver, Ashley took the pizza and went upstairs to her apartment. When she arrived and got a full glimpse of the pizza, she said it looked just as bad as expected.
Article continues below advertisement
"I said, what am I supposed to do with this?" Ashley said after posting a photo of the disheveled deep dish. "What am I supposed to do with this?"
The influencer added she took the dough-filled L as a sign from God to cook the "healthy food" she had at home. However, while the mishap was a sign, she made sure to get her "money back" from Uber Eats and will likely stay away from the app for a while. Or, at least, keep her distance from the faceless delivery drivers!