DoorDash Driver Caught Stealing Tip Jar, Tries Returning Money After Video Goes Viral
A DoorDash driver thought they were being slick when they lifted a tip jar from a local store, but the whole thing was caught on camera.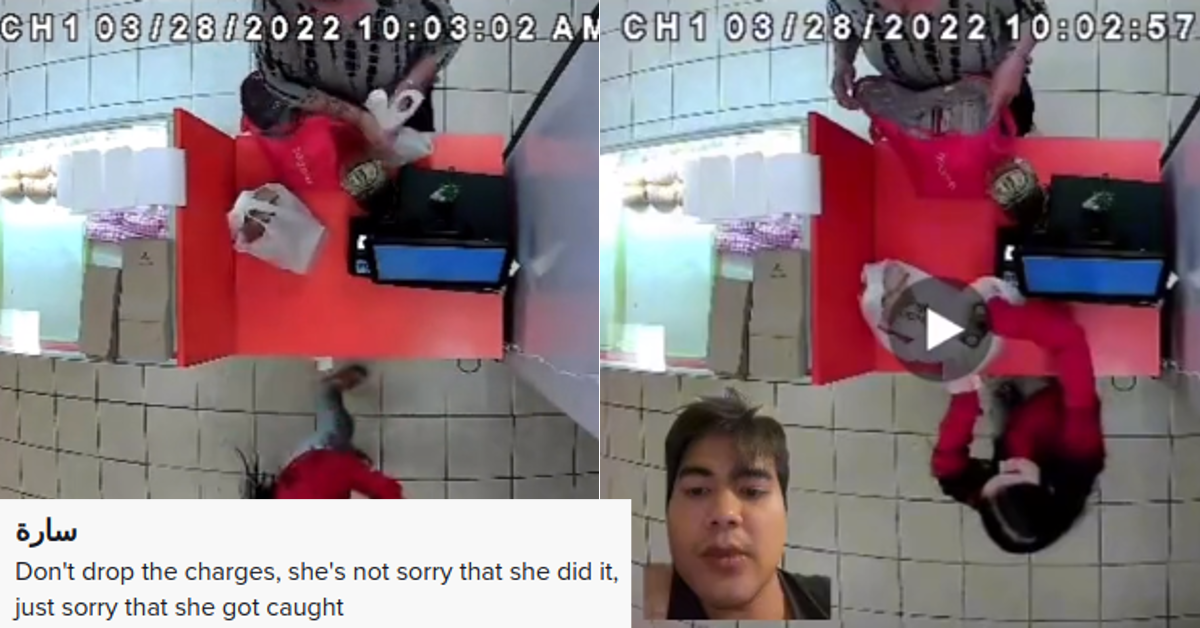 If you browse through social media enough searching for Uber Eats/DoorDash posts, you'll find more than a few disgruntled employees who will state that in many instances delivering food through these apps are ultimately "not worth it."
From low pay-per-delivery rates to customers who don't tip or even worse, "bait" you with the promise of additional gratuity (not a common trend but one some folks have complained about), there are a number of people who've expressed their frustration with compensation on these platforms.
Article continues below advertisement
This could be why there are some folks who approach working for apps like Door Dash with a unique set of rules, like this one TikToker who puts off delivering orders for folks who don't tip till the very end of their trips, meaning that customers then have to wait longer in order to receive their meals.
But this TikToker ended up catching a DoorDash driver who went about ensuring they received additional compensation in a much different way: by outright theft. Which wasn't too smart on their part because they were caught on camera doing it, and all of their information is recorded with DoorDash.
Article continues below advertisement
TikToker @Kooba96 uploaded a video of a DoorDash driver picking up an order from a local eatery. In the clip, they are seen getting the bags ready for their order to place in a foil-lined bag and when one of the employees walks away, they then slyly slip the tip jar into their bag and cover it up with one of the bags they were given to fulfill the order.
Article continues below advertisement
The Dasher plays it cool the entire time, saying goodbye and thank you to the employees. @Kooba96 wrote in the caption of the clip: "Another crazy day at the shop" and put a text overlay of the security camera footage.
Article continues below advertisement
It reads: "Dasher thought it's a good idea to steal the tip jar from our small shop when all her info is with doordash" followed by a shrug emoji.
Article continues below advertisement
He mentioned that they only noticed that the tip jar had been stolen some thirty minutes after the crime was committed because everyone in the store "was cleaning up and getting ready to go home."
Article continues below advertisement
@Kooba96 says that when they discovered the tip jar was stolen, they immediately called the police and filed a report.
What's more is that the TikToker said that they were able to find out who the woman was after posting the video online. As it turns out, the Dasher's neighbor was able to identify the woman from her name and the tattoo on her arm.
Article continues below advertisement
The Dasher eventually saw the video and knew she was caught dead to rights and went to the store to return the money and try and ameliorate things between her and the store and get them to drop the charges against her. @Kooba96 said that he still hasn't figured out what he should do: pursue criminal charges against her or drop them altogether.
Article continues below advertisement

Throngs of TikTokers said that the woman clearly wasn't sorry she took the money, but that she regretted getting caught and pointed out that it's not like she was a teenager but was an adult who should be fully cognizant of the fact that her actions have consequences.
What do you think?