Mom Says DoorDash Driver Took Embrassing Photo of Her and Woke up Her Baby
One mom who ordered from DoorDash wasn't prepared to greet her Dasher at all, let alone be photographed. She claimed he did her dirty with the photo.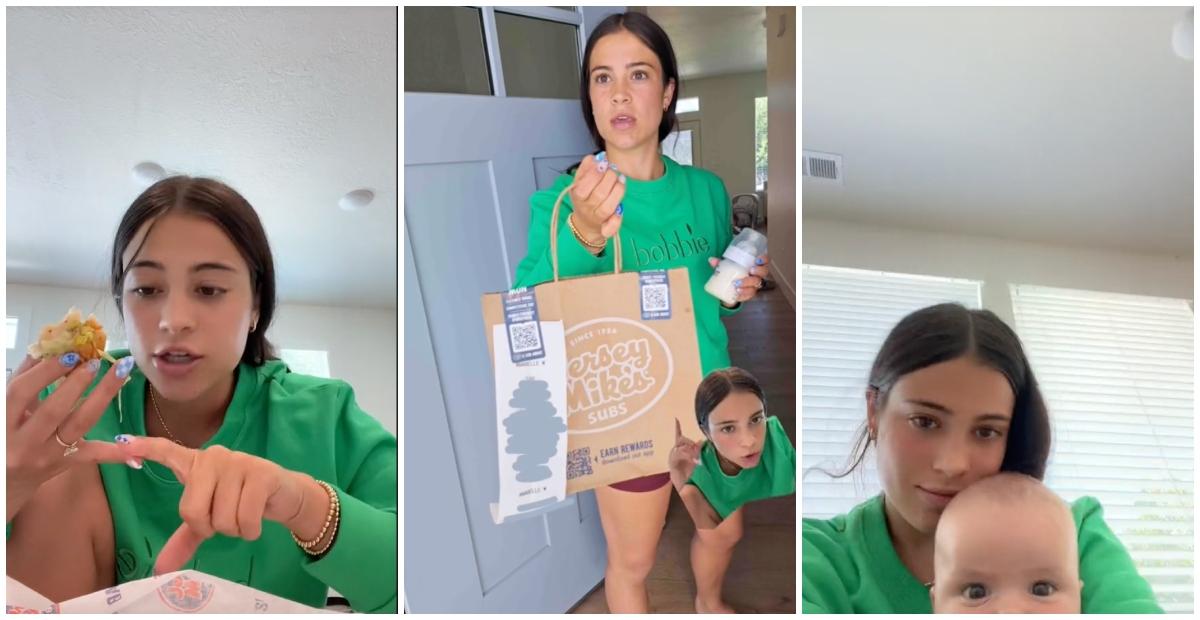 In the spirit of "pics or it didn't happen," many food delivery services like UberEats and DoorDash have made it mandatory for delivery drivers to snap a photo of their successful deliveries as proof.
Article continues below advertisement
Usually, these photos consist of a bag of food sitting on the customer's doorstep. However, sometimes these drivers like to get creative and take photos of them either handing the food to the customers or photos solely of the customers holding their food. These candid photos are never not awkward.
That said, one woman just shared the incredibly hilarious photo her DoorDash driver took of her receiving her food, and we are cackling.
Article continues below advertisement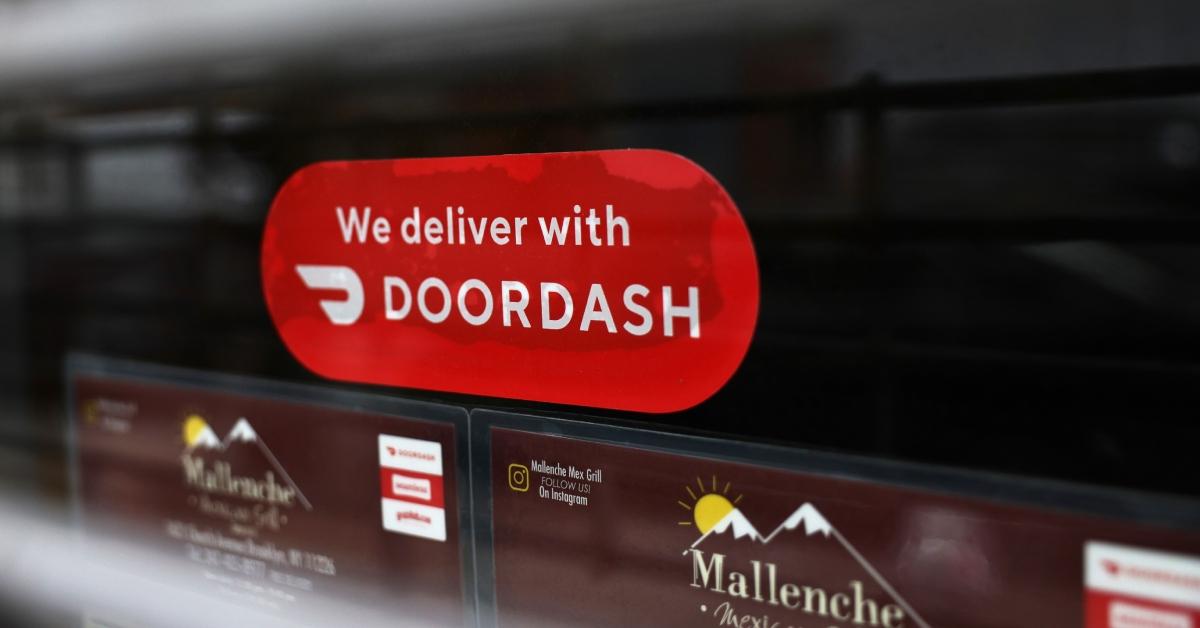 One mom asked her DoorDash driver not to ring the doorbell, but he apparently didn't get the memo.
One TikTok creator named Anabelle Jean (@anabelle.jeann) said she had quite the surprise when ordering a sub from Jersey Mikes for lunch.
Article continues below advertisement
She left the Dasher specific instructions: "Please don't ring the doorbell, just knock and leave it on the front porch. Thank you."
However, the Dasher must not have seen her note as he began ringing her doorbell upon arrival.
Anabelle didn't want him to ring the bell due to the fact that her son, Walker, might wake up. But since her son had already heard it, she decided to make him a bottle to calm him down.
She assumed the Dasher would just get the hint that she wasn't going to open the door and leave the food on the porch.
Article continues below advertisement
"Walker's being fussy, I'm making this bottle, and he's still ringing the doorbell," Anabelle explained, noting that this man was very determined to get a hold of her.
Finally, she just had to open the door to make the ringing stop. And the Dasher snapped a pretty epic photo of her receiving the food.
Article continues below advertisement
"This dasher man just did me so dirty. Not only does he wake up my baby, make me make a bottle sooner than I was planning on it," she said, but "... he sat and rang my doorbell for like four minutes straight, and then he snipes me with this photo. I'm so embarassed."
Users immediately shared feedback in the comment section. "I'm wheezing," wrote one user, referring to Anabelle's photo.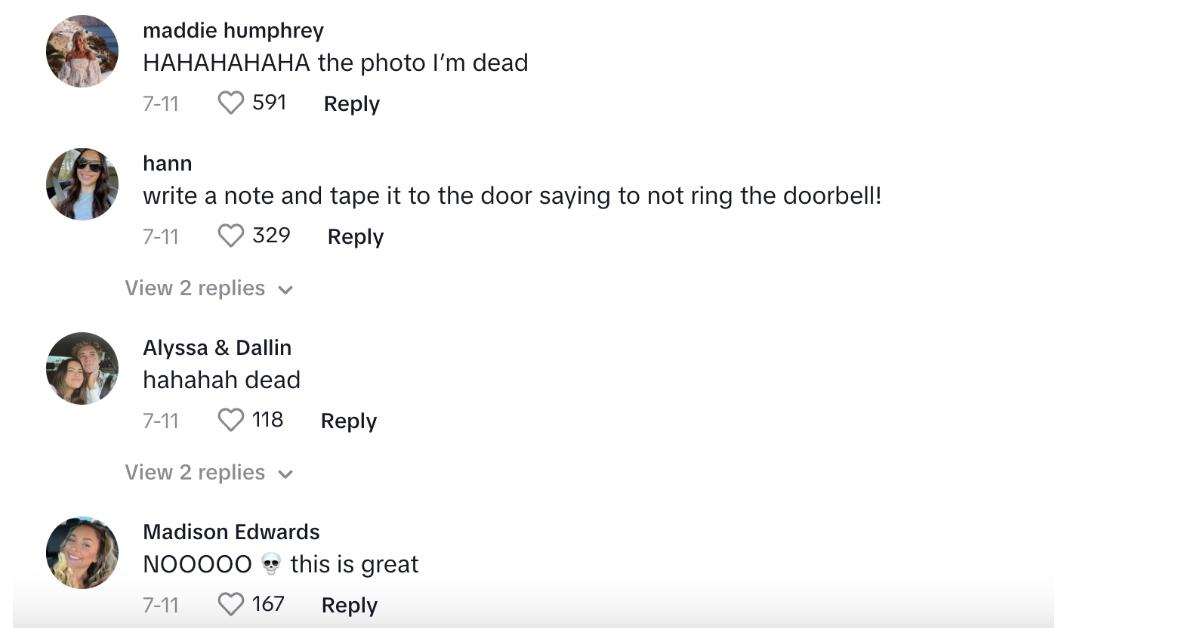 Article continues below advertisement
Another offered the mom some good advice: "Write a note and tape it to the door saying not to ring the doorbell."
And others recounted times they had a Dasher who did them dirty.
"One time I was drunk and ordered food at 4 a.m. and they had the audacity to ring the doorbell and wake everyone up."
Another person claimed that a Dasher they once had rang the doorbell then went to his car to start honking at 10 p.m. on a weeknight.
Article continues below advertisement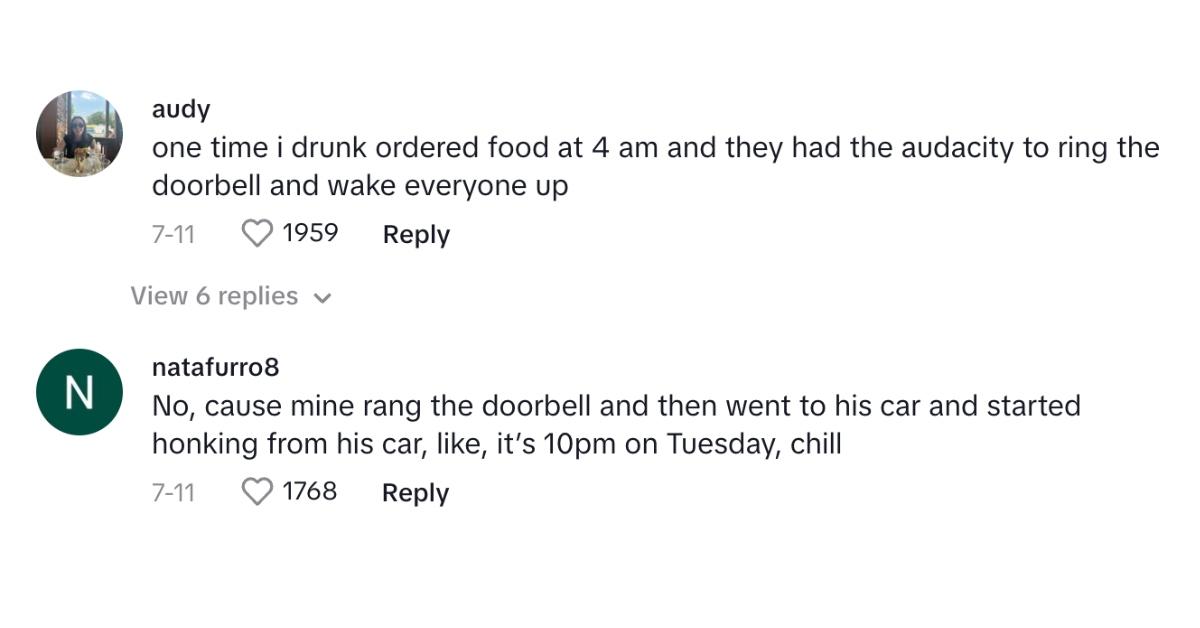 Anabelle explained later in the video that she wasn't mad at the Dasher, but rather just found the situation funny.
She also claimed she learned a lesson from this experience, noting that next time she'll just go get the food the first time the Dasher rings the bell.