As Second Gentleman, Doug Emhoff Will Be the First Jewish Spouse of a U.S. VP
On Jan. 20, Kamala Harris will become the first female and first Black and South Asian VP in U.S. history. But what's Doug Emhoff's ethnicity?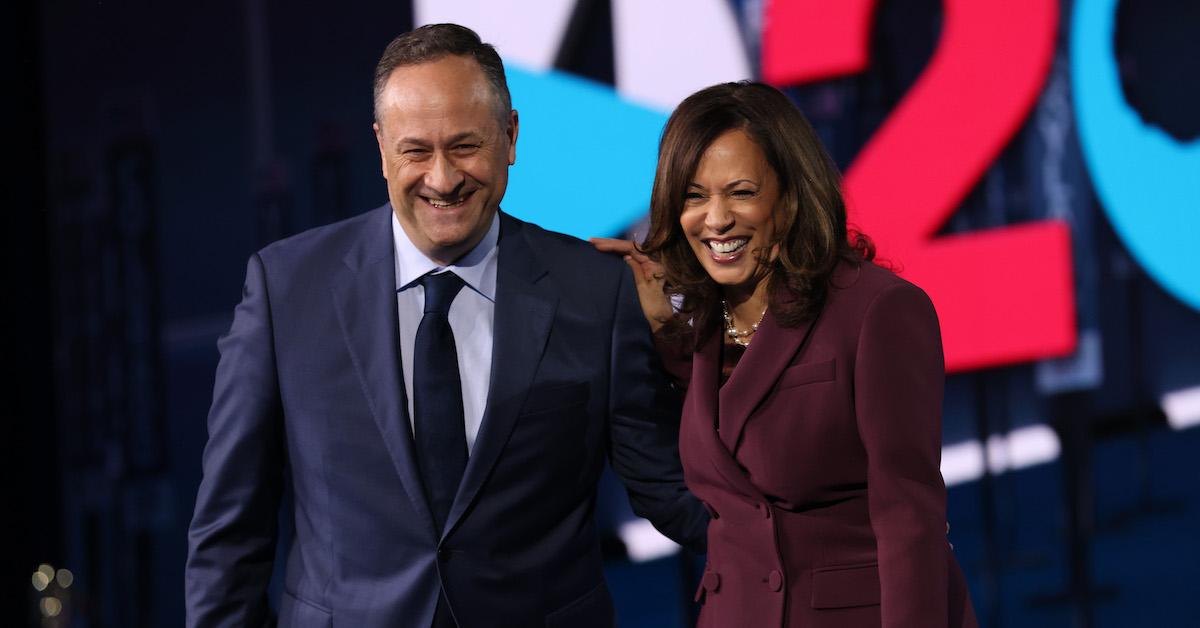 Now that Joe Biden and Kamala Harris are the projected winners of the 2020 election — and are on their way to the White House come Jan. 20, 2021 — many Americans have set out to learn everything they can about the president-elect and vice president-elect. Not only will Kamala become the first female (and Black and South Asian) VP in U.S. history, but her husband, Doug Emhoff, will be the first second gentleman, too.
But people are curious: What is Doug's ethnicity?
Article continues below advertisement
Kamala married Doug on Aug. 22, 2014, at which point she also became the stepmom to Doug's two children from his previous marriage. She is now lovingly referred to as "Momala" by her stepdaughter, Ella, and her stepson, Cole.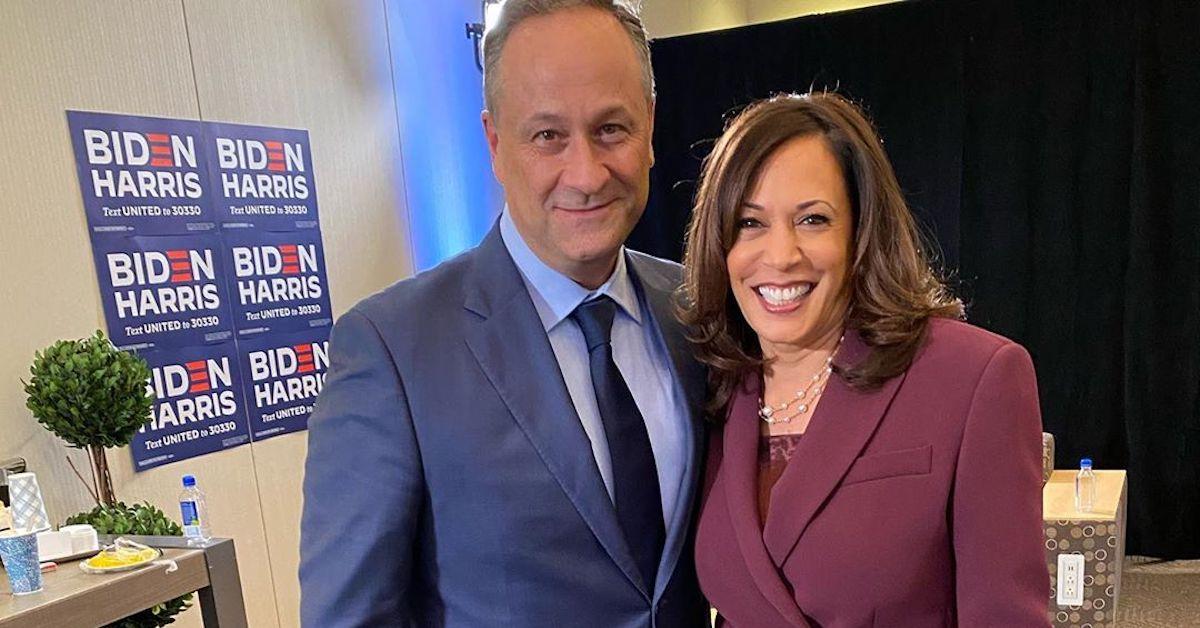 Article continues below advertisement
What is Doug Emhoff's ethnicity?
Doug was born on Oct. 13, 1964, in Brooklyn, N.Y., to Jewish parents. So not only will he be the first second gentleman come Inauguration Day, but he'll also be the first Jewish spouse of a U.S. vice president. Pretty cool, right?
Here's a photo of Doug and his parents from July 2019.
Article continues below advertisement
In September 2020, Doug posted a family photo via Instagram, writing, "This Rosh Hashanah, I'm re-committing myself to do everything I can to help heal our nation & repair the world. My new year's wish is that you will join me. From my family to yours, Shana tova! P.S. throwback pic of the fam when we could all be together — miss you, love you."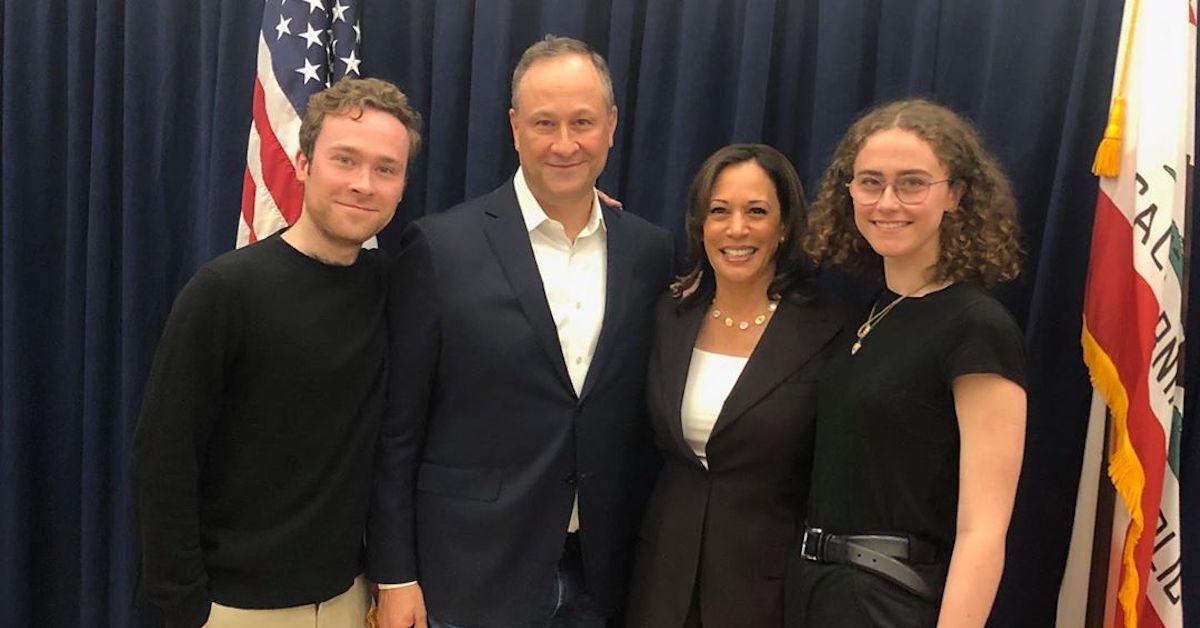 Article continues below advertisement
What does Kamala Harris' husband, Doug, do for a living?
Doug is a lawyer, just like Kamala used to be. His most recent gig is that of a partner at the law firm DLA Piper in Los Angeles, Calif. (Fun fact: He has represented the Taco Bell chihuahua in court.)
"With all this other stuff that's happening in my life right now, it's great to have [my practice], because it's something that I love and I'm good at," Doug told The Hollywood Reporter in March 2019, when Kamala still had her eye on the Democratic presidential nomination.
"This is a new experience for Kamala and me, but our family is having so much fun crossing the country and meeting people from every walk of life," Doug told The Associated Press in June 2019. "It's amazing to see so many people get to know the Kamala I love."
Article continues below advertisement
The soon-to-be second gentleman took a leave of absence from his work as a lawyer back in August 2020 when his wife was confirmed as Biden's running mate. Kamala's husband has since helped organize fundraising for the Biden-Harris campaign.
It's unclear whether Doug will continue his leave of absence once he's officially the second husband, or if he'll follow the lead of Dr. Jill Biden, who plans to continue teaching after she's first lady.
What is Doug Emhoff's net worth?
Doug and Kamala have a combined net worth of $6 million, per Forbes. A significant portion of that is from the couple's real estate — which includes properties in Los Angeles, Washington, D.C., and San Francisco that are estimated to be worth $2.5 million.