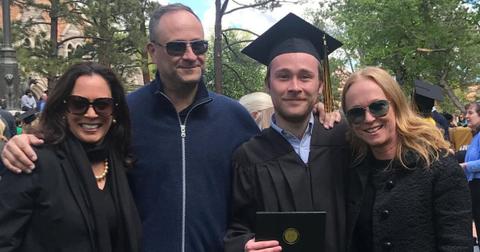 One of Kamala Harris' Most Vocal Supporters Is Her Husband's Ex-Wife
By Allison Cacich

Updated
At the 2020 Democratic National Convention, voters got to know a little bit more about Kamala Harris' husband, Douglas Emhoff, who gave a seven-minute speech during the party's LGBTQ caucus meeting on Aug. 20.
The entertainment litigator has played the role of supportive spouse to perfection, and his two adult kids, Cole and Ella, have lavished praise on their stepmom — who they fondly refer to as "Momala." Even Douglas' ex-wife is one of the vice presidential nominee's biggest allies.
Who is the ex-wife of Kamala Harris' husband?
Douglas was previously married to film producer Kerstin Emhoff, who owns a production company called Prettybird. The 53-year-old got her start in documentaries, and served as co-executive producer on the Emmy-winning film Manhunt: The Inside Story of the Hunt for Bin Laden.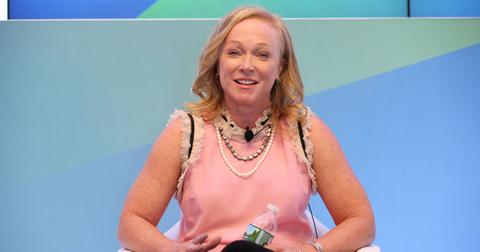 She also worked on the music video for Beyoncé's 2013 single "Pretty Hurts," and has producer credits for the crime thriller Mojave, the Netflix drama XOXO, and the Lindsay Lohan-starring flick The Canyons.
"I never wanted to start my own company, but I wanted to do films," Kerstin previously told Little Black Book in an interview. "A lot of people — they know who they are — helped me bluff my way through it."
Kamala and Kerstin are "dear friends."